Bridal Headpieces – how many of you brides "focus on the back"?  Think about it… as you walk down the aisle, what is the focal point of your guests?  It is on your back.  Many brides realize this and choose a gown that showcases a dramatic look. But many neglect their hair ornaments/ headpieces.  I am a big fan of the wedding veil.  To me, a veil makes a bride 'look like a bride'.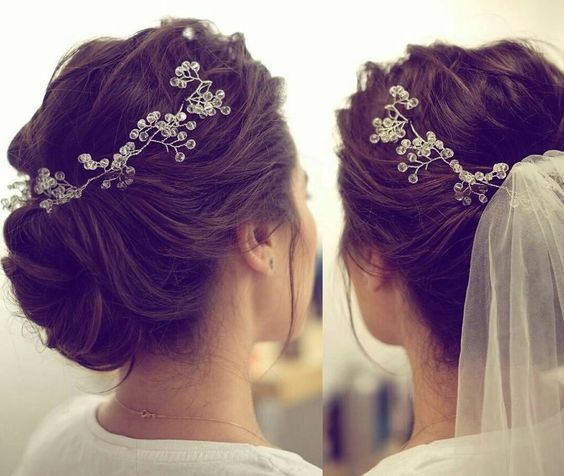 The photo above incorporates the best of both worlds.  The bride has a lovely headpiece, and attaches her veil to it.  After the ceremony, she can removed the veil for the reception and display her beautiful  headpiece.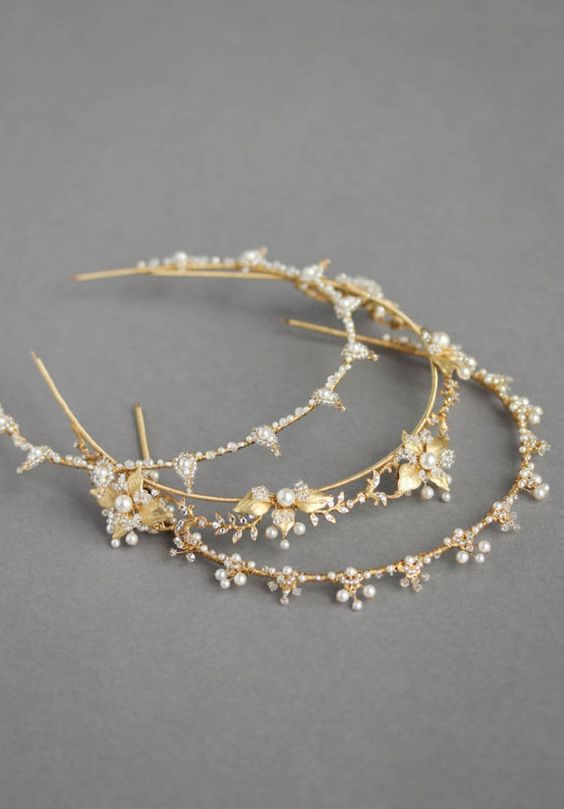 Perhaps you want to order such a hair ornament.  Where would you find one?  Etsy.com.  It's a great website for one of a kind creations.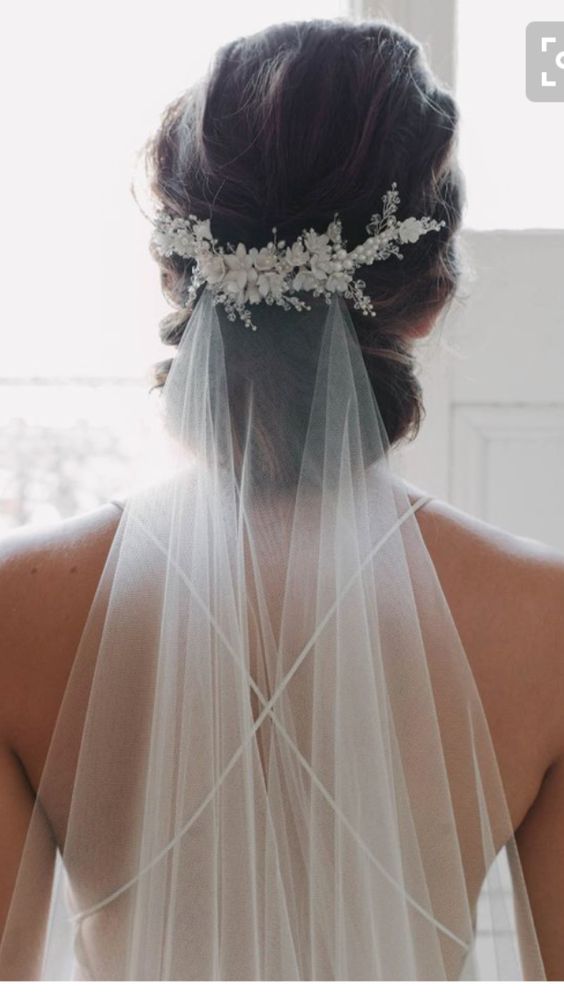 I love the ornament above. It's delicate, bridal, and looks wonderful against the bride's dark hair.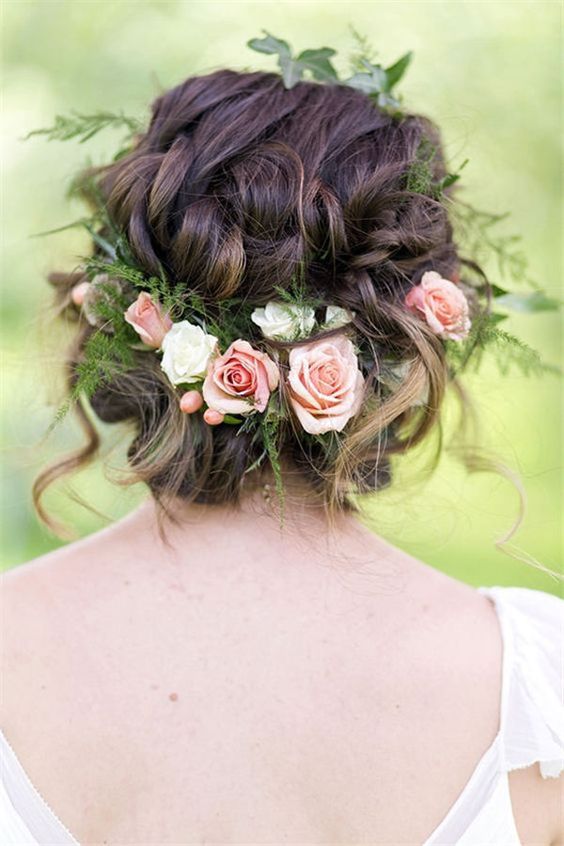 No veil? No problem! But then go big! The bride above chose flowers as her headpiece.  I think it's just beautiful, and if the flower colors match the bride's color pallet, it will tie into the wedding perfectly.

Above are some other floral options.  Remember…you do not have to limit your florist generated headpiece to flowers alone.  The arrangements with just greens are also very attractive.  And don't forget.  If you choose to go with an elaborate "back" look for your hair, make sure you have an elaborate hairstyle.  In this scenario, the longer the hair, the better. Best advice?  Have a practice session with your wedding day hair stylist to make sure she creates the best possible style to showcase the floral arrangement.  Perhaps you will need a practice arrangement to have your hair dresser attach as your headpiece?  Yes, I think you will.  Talk to your florist about an economical option for this.  Good luck!