Special Wedding Dances…what do I mean by this?  Well, of course I mean the standard ones, the "Father/Daughter Dance" and the "Mother/Son Dance". But there are other dances of significance you may want to consider.  Yes, they are a little old-fashioned, but they are not only crowd pleasers, but make cherished memories as well.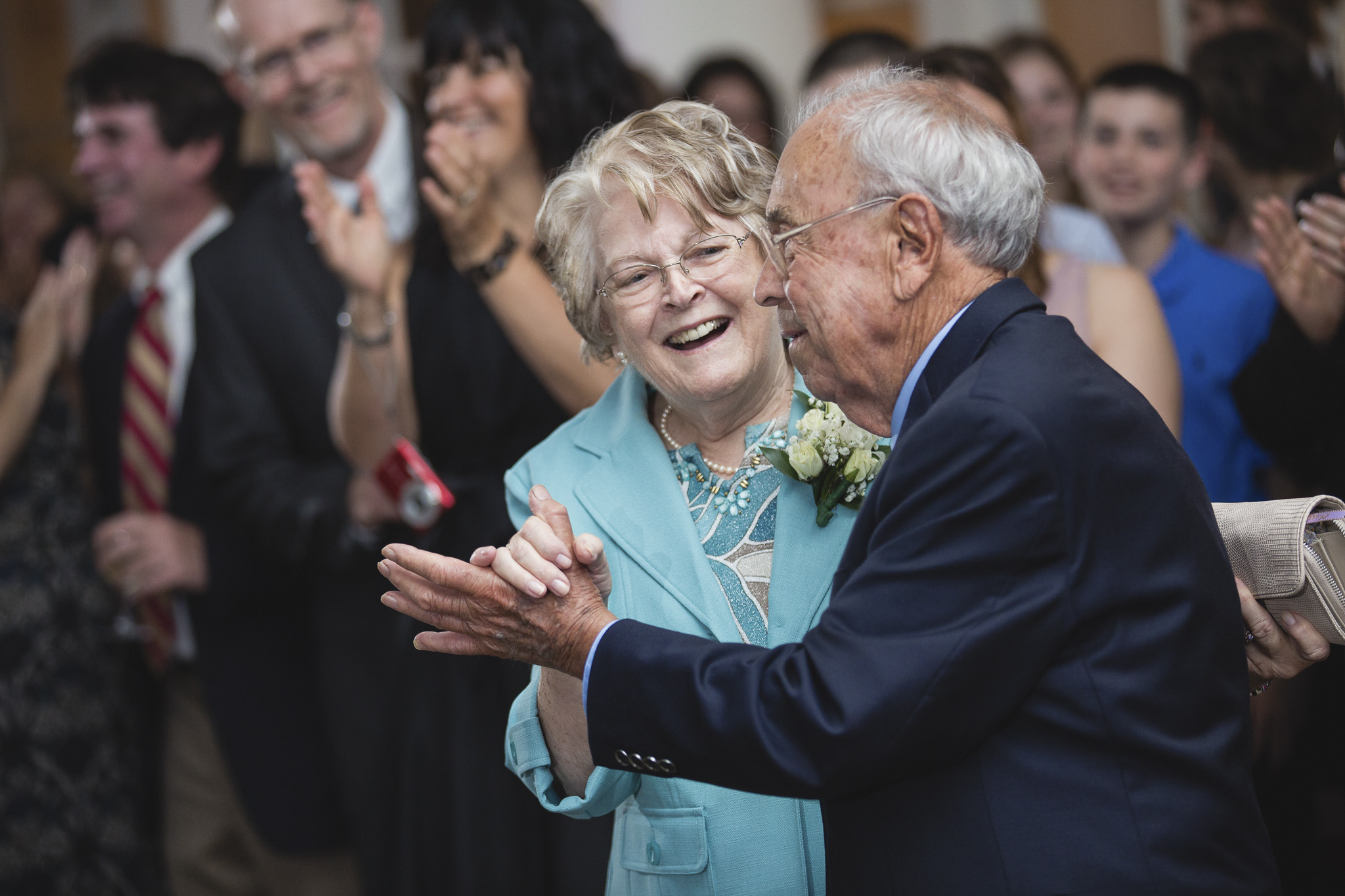 Above is a photo of my parents dancing and WINNING the "Anniversary Dance". All married couples were invited to dance to a pre-chosen song. Then the DJ politely asked couples married less than 5 years, then 10 years, then 20 years to leave the dance floor.  This went on until only one couple remained, the longest married couple.  As I mentioned earlier, at my daughter Maggie and son-in-law Robert's wedding, the winner of the "Anniversary Dance" was my parents – at 63 years.  I was very proud, and isn't it a lovely photo?  It's a picture I will always cherish.  My parents always could "cut a rug"!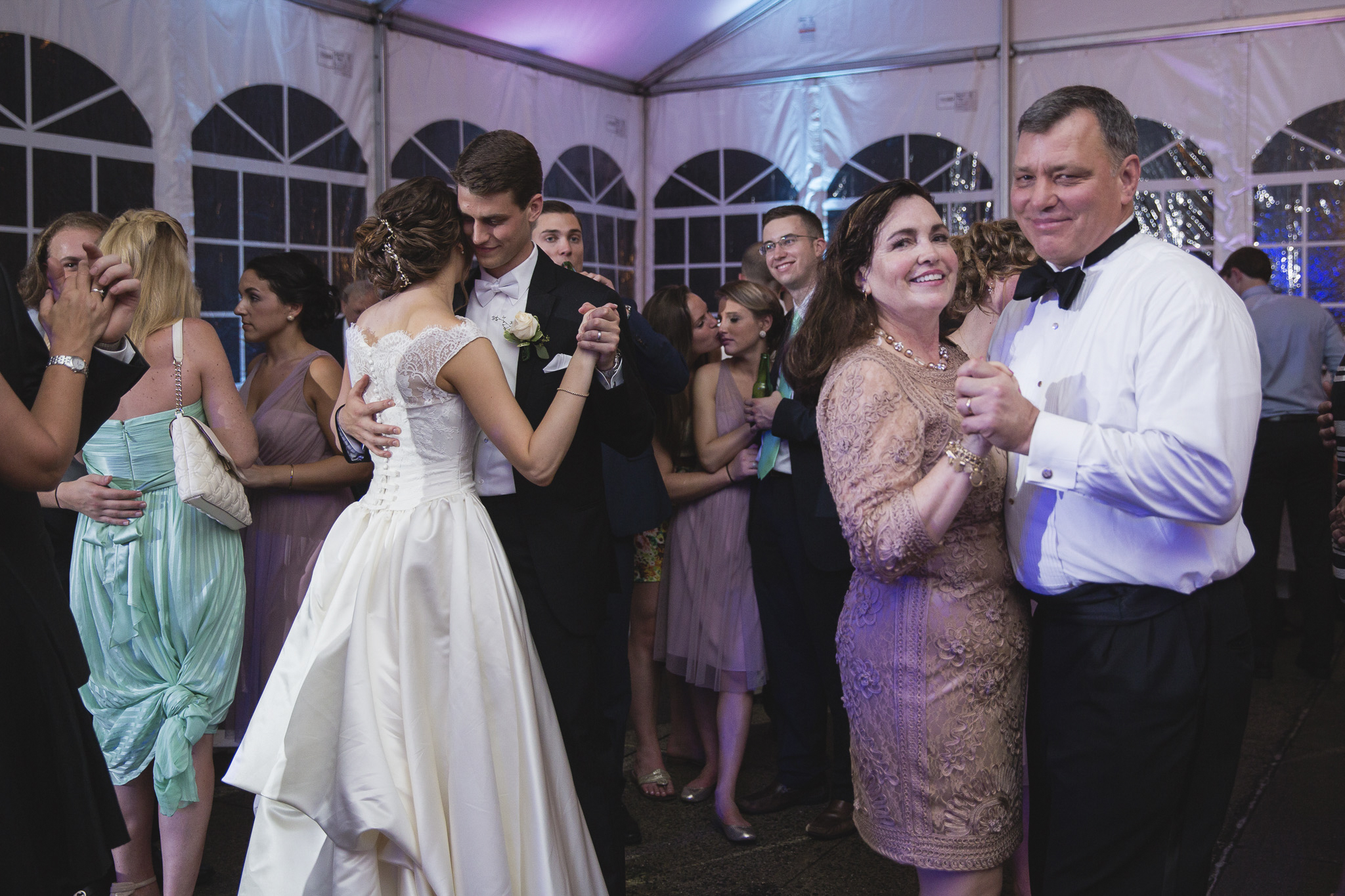 Maggie and Robert also chose to recognize their parents.  They played our wedding song and Robert's parents' wedding song as well, and we all danced to them. Above you see Rob's parents, Debbie and Bob, on the right of this picture.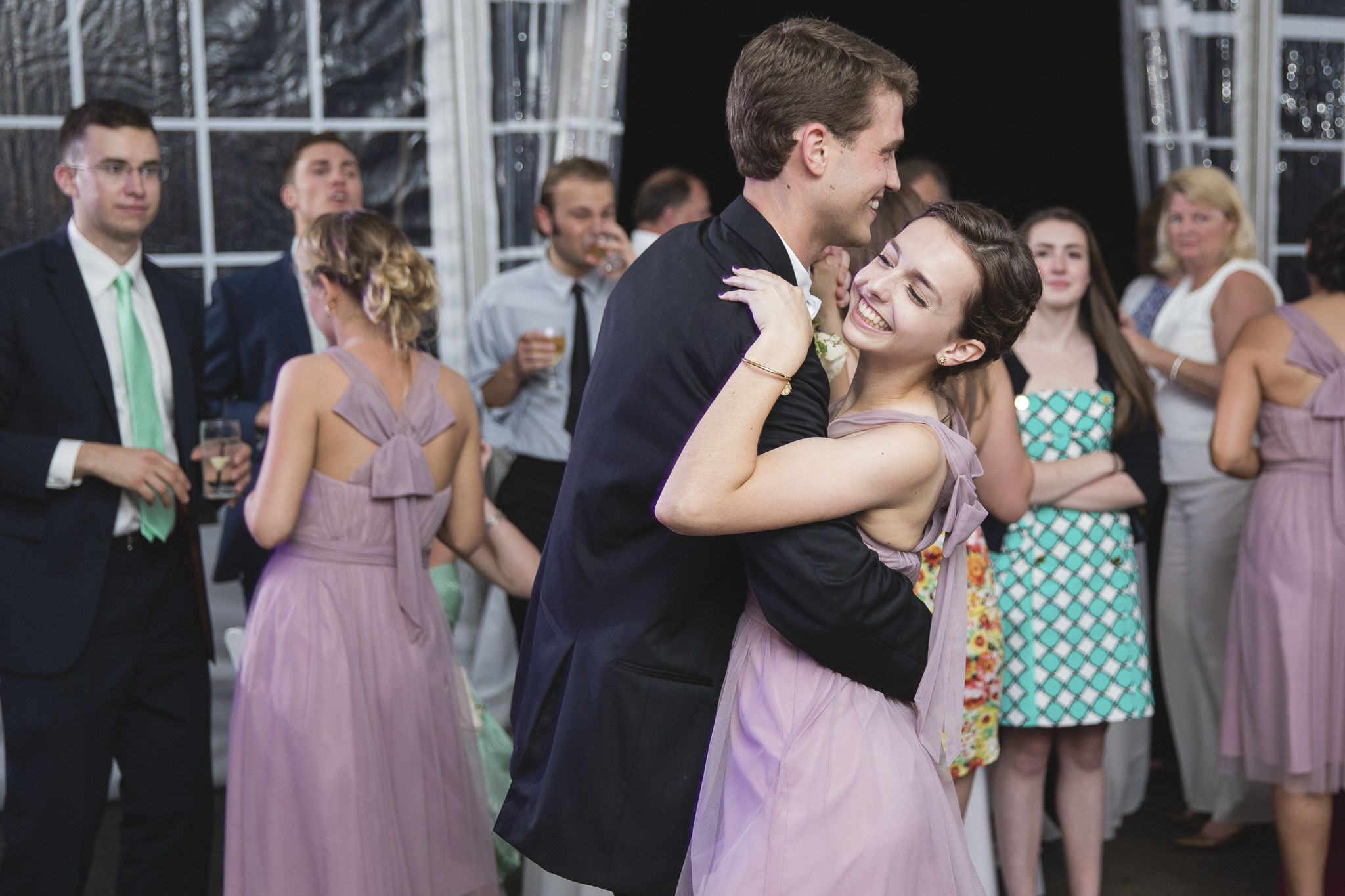 The next photo doesn't showcase any special dance, but I love the picture.  The little girl, (not so little anymore!), dancing with Rob, is his new sister-in-law, my youngest, Julia. They have a wonderful, big brother/little sister relationship, as I think is apparent in this picture.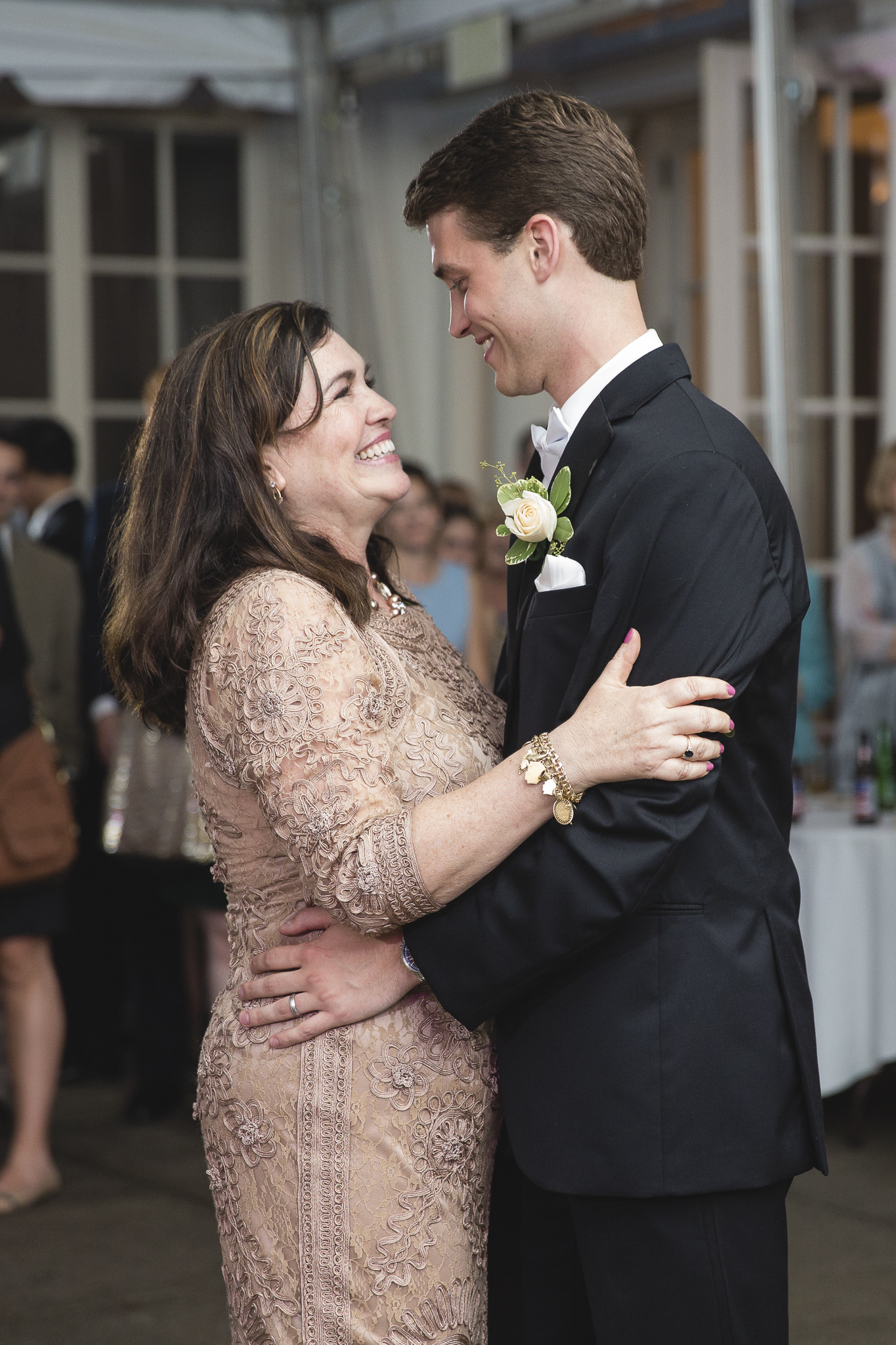 The next captures a lovely moment during the "Mother/Son Dance".  Debbie, mother of the groom, looks just beautiful – and so happy.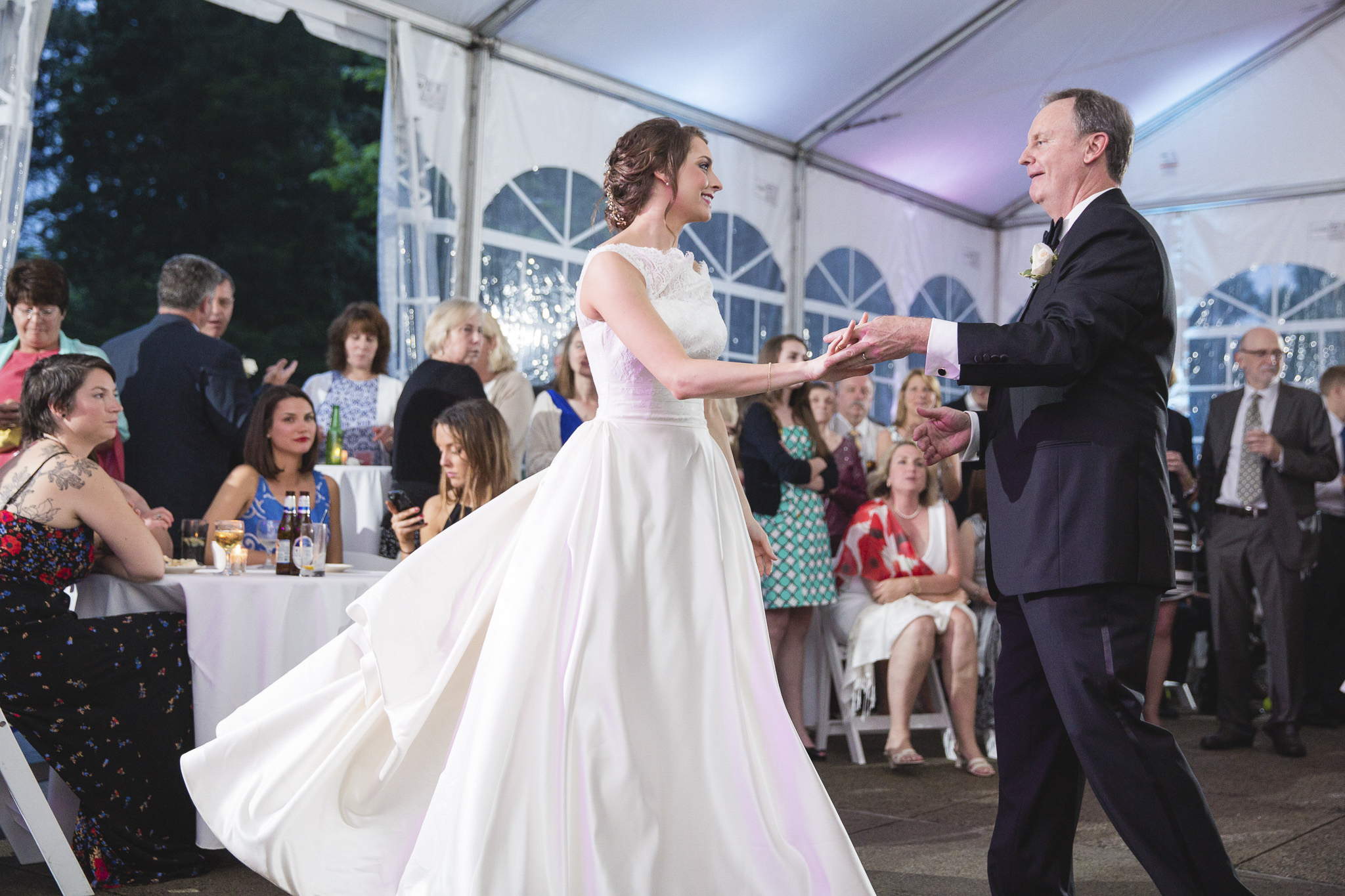 And what wedding reception could be complete without the "Father/Daughter Dance"? Above you see my lovely daughter and my husband dancing to James Taylor's "Smiling Face". It's now a family tradition for our daughters to dance with their dad to this song at their wedding.  Both our older girls have so far… All four of our daughters know their dad thinks of them when he hears it.  🙂
So don't be afraid to be a little "hooky". You'll love the results, and so will your guests.  This post is a nice segue into a "Guest Blog" post my oldest will be writing and sharing with you soon…
All Photos: Stephen Wang