What's the latest on wedding dress designer Nova McLaren?  If you remember from previous posts, I showcased brilliant wedding dress designer Olivia Humphries, the genius behind the Nova McLaren Wedding Dress Label.  If you'd like to read some of the older posts, click on the following links.  I just love the beautiful options Olivia offers brides. No one knows better than the bride what she wants.  Olivia helps the bride achieve her heart's desire.  And the price, while not inexpensive, is completive with other choices.
More Nova McLaren – Bespoke Wedding Gowns
Nova McLaren Bespoke Wedding Gowns
Let's Catch Up With Nova McLaren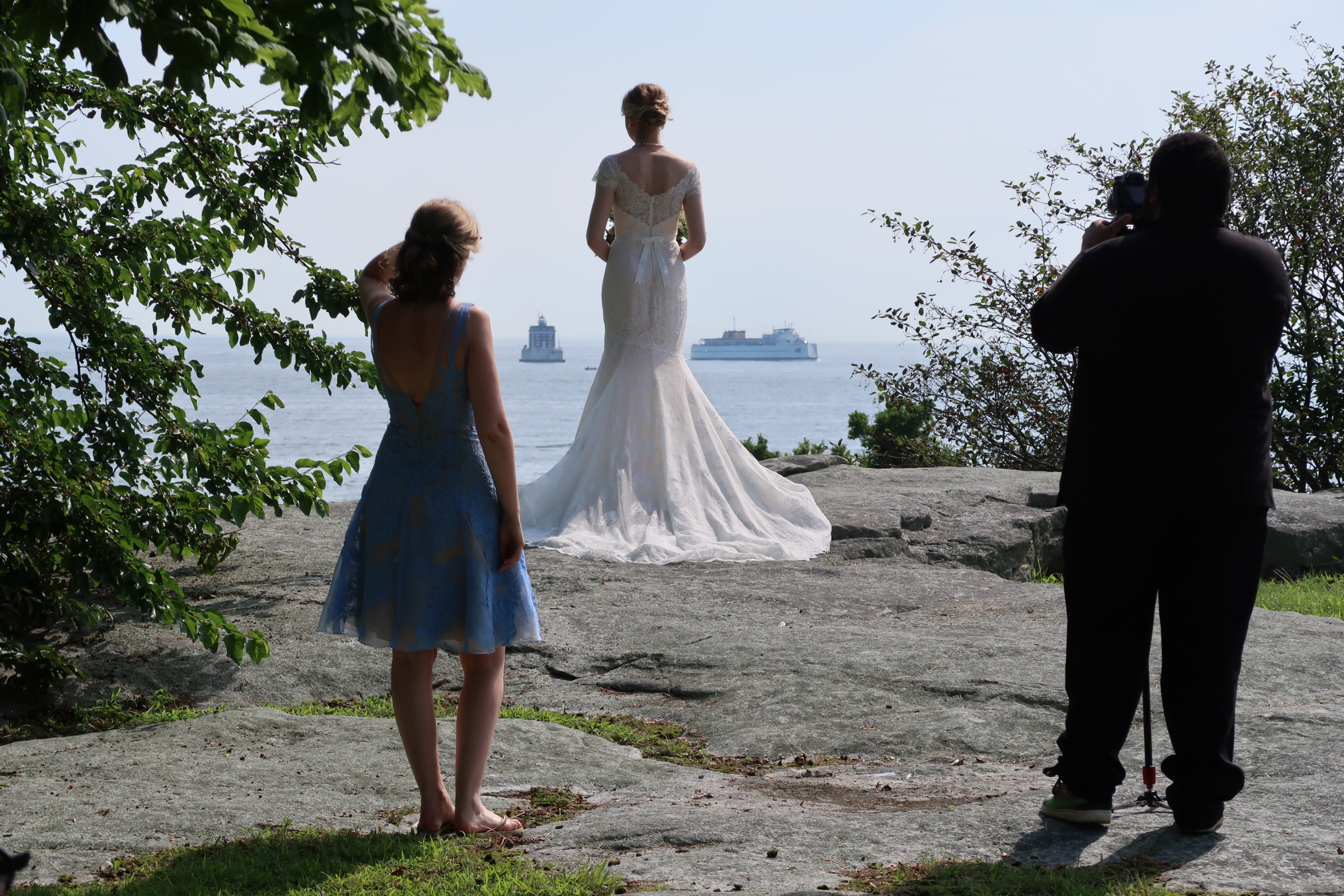 Who better to tell the story of this bride's wedding journey to the prefect dress, than her bespoke designer, Olivia Humphries:
"Alissa's dress was a dream to work on! As her fiance's family were originally from India, she wanted this to be a noticable influence in the wedding…which it was from lace sari, gold belt, gold earrings from a crafter in India, asymmetrical lace patterning on the skirt, elephant name holders, henna patterned stationary and bajhi's and samosa's for appetizers! Everything was beautiful.
Her family's traditional midwestern and preppy CT styling was prevalent too in the styling, we used pearls to decorate her reception belt, beautifully delicate french lace for the just off the shoulder style, a beautiful long train and even longer veil – to please her mom!
They got married at the Branford House in Groton on July 8th 2017."  Branford House photo below by Mary P. Karnes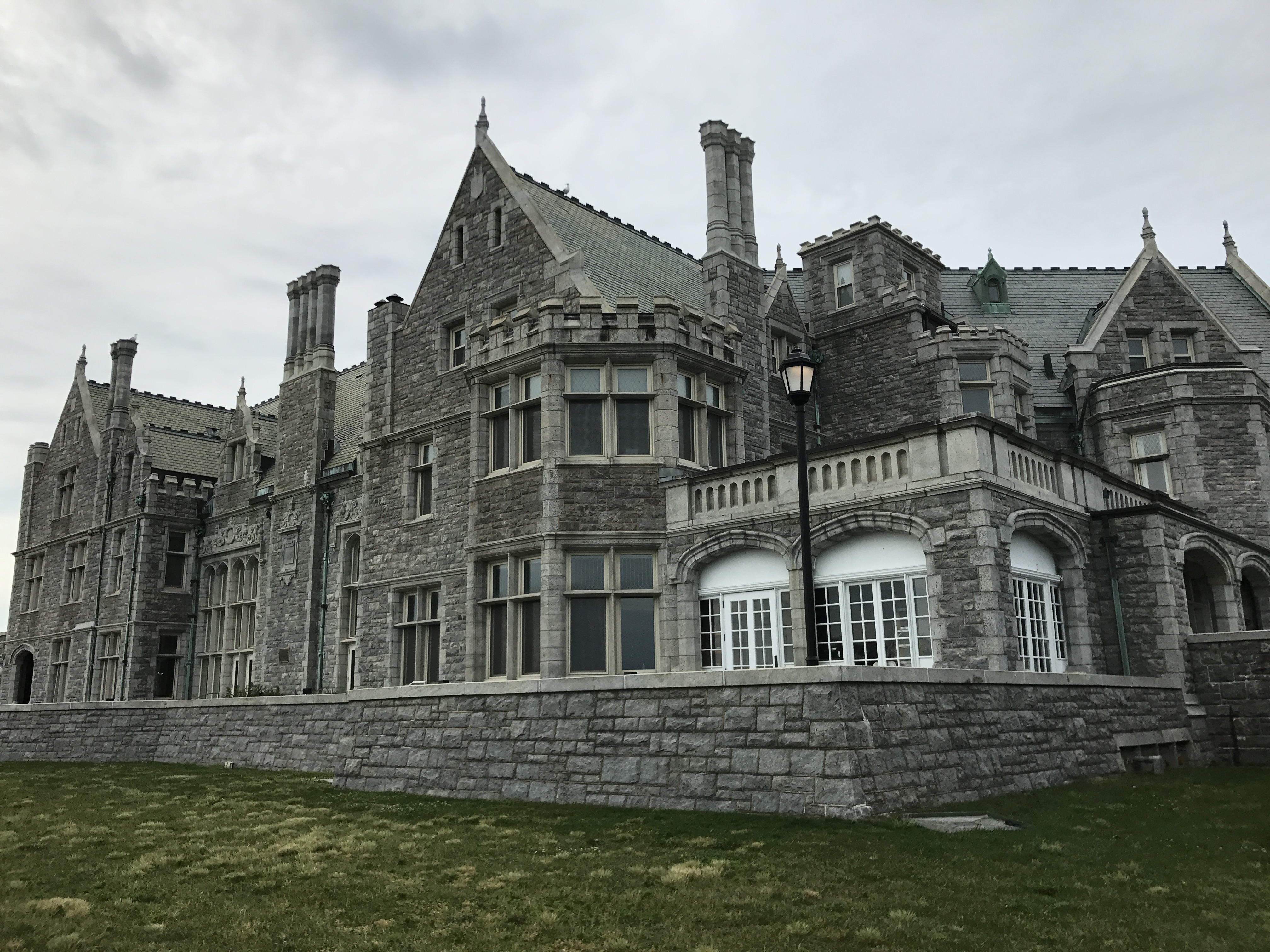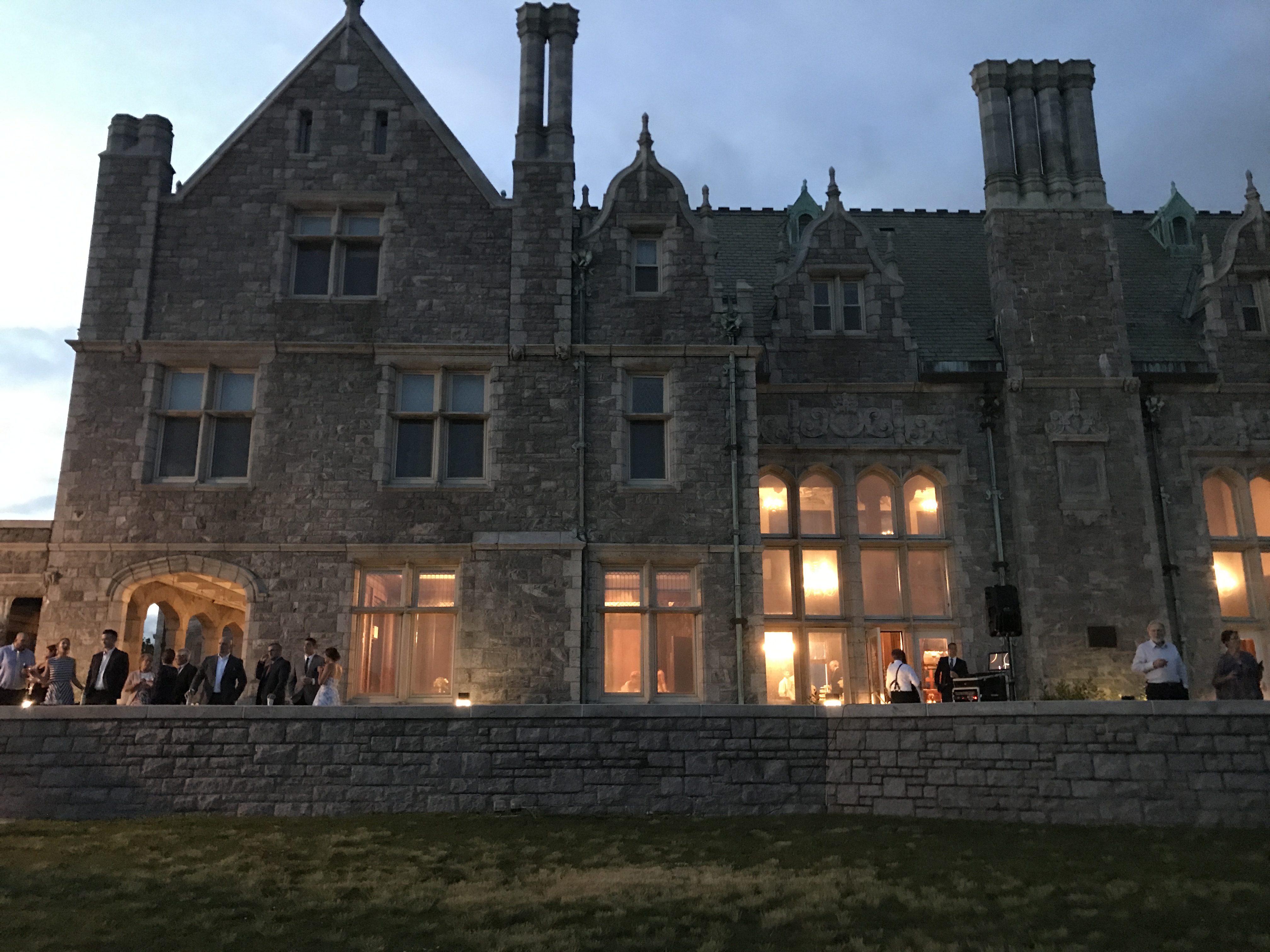 The transformation from the first look where the groom saw her in the off shoulder pearl look to the Indian influenced lace sari and gold jewellry was so cool to see – the groom loved the surprise as did all the guests.  Would you like to see the beautiful western 'pearl' ensemble described here?  Check back next week!
All lace was from french crafter Sophie Hallette – Maralyn Monroe and Amal Cloony used the same lace as the sari design for dresses! The peach blush silk crepe was from a supplier in New York and the silk tulle for the veil from Pongees of London. The pearls on the belt were Swarovski.