DIY Wedding Flowers!
One of your larger wedding expenses is that of your flowers.  You can save a good deal of money if you do it yourself – or DIY!  Here are some tips:
1 – Go on youtube.com or pinterest, or MY BLOG!  to find out ways to make desired flower items, i.e., centerpieces, bouquets, boutonnieres, etc.
2 – Research local sources for best possible prices.  Remember, when you buy local, especially in snow country, you will need to have a spring or summer wedding.  There is some availability in fall, but not as much.
If you're lucky enough to live Southern New England, check out Jennys Flowers 
I know from personal experience how lovely Jenny's flowers are, how long they last, and how personable and easy to work with Jenny is.  Even if you're not from New England, give the link a click, you're in for a treat.
3 – Practice, practice, practice.  You're not a professional, so you'll need lots of PRACTICE.
4 – Recruit help.  Many hands make light work.
5 – If your wedding day is hot, make provisions to keep the blooms cool.  Refrigerate as long as possible.  Make sure water levels are sufficient in stationary vessels.
6 – Recruit help for flower arrangement.  You, as the bride, will be getting your hair and makeup done.  Who will be arranging the flowers?  Consider a "Day Of" Planner for such needs.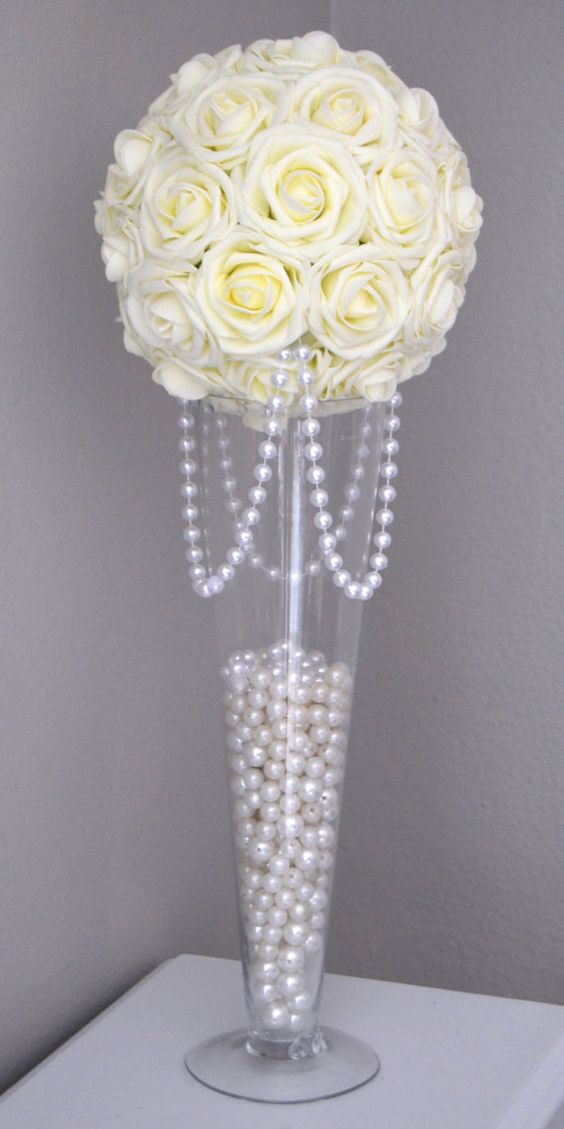 Love the above centerpiece display.  This can actually be created with artificial flowers using a hot glue gun and a styrofoam ball.
The same is true for the series of photos above.  Click in the link for more info.

The above link gives a great set of photos on how to create a bridal bouquet. Bouquets are very expensive if designed and made by a florist.

The above series walks you through making "Tall Centerpieces" a fad that grew out of favor with modern brides about five years ago, but they still have their use.  If you choose this style, be careful they don't overtake your table.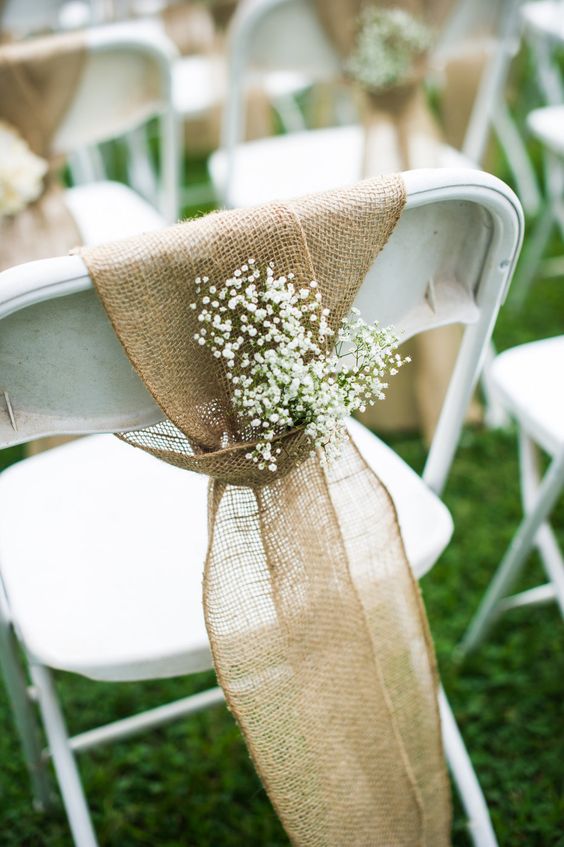 DIY flower items don't have to be complicated, or lavish.  Just look at the lovey chair adornment above.  Good luck!