What is a "Vendor Table" you may ask. Well, if you haven't planned a formal event lately, you may not know.
A "Vendor Table" is a table set aside for the "Vendors" at your wedding: the photographer, the DJ, the videographer, etc.  They have a long day, and while it is not required to serve them a meal, all hosts do.  Where to sit?  It is a lovely, generous gesture to have a table set aside for your vendors.  But then that just may not be possible due to space issues.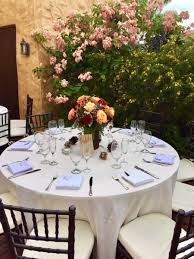 If an entire table is not possible, try to make sure there is a bench in front of a your venue building, or a picnic table, etc.  Anywhere for the professionals who are making your wedding a success to take a quick break will work.  Your vendors will not rest long.  There's too much to do to keep your event running smoothly.  I have never worked a wedding where I have not had a place to rest, but talking to other vendors, it sometimes happens.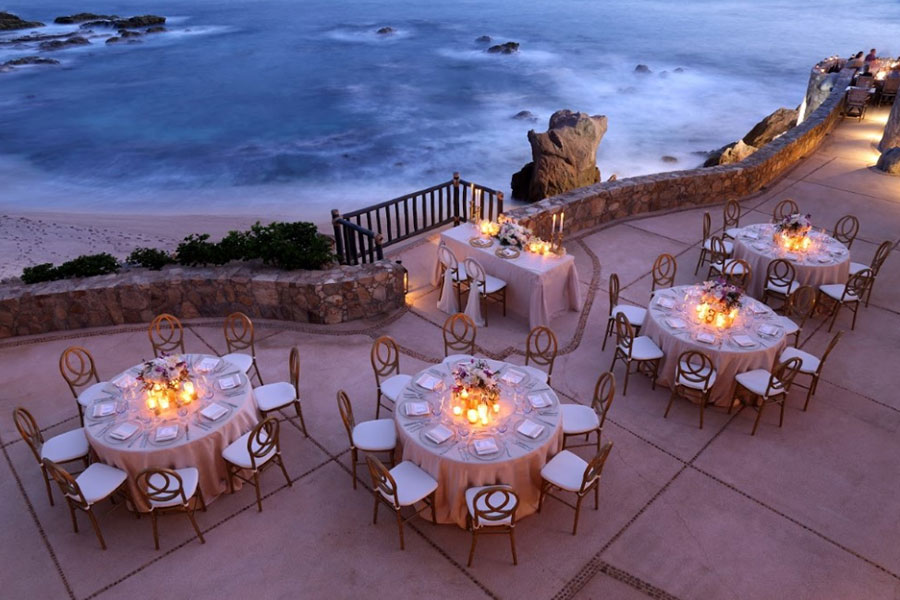 As a wedding guest recently, I attended a reception where there were not even enough chairs for the guests, much less for the vendors.  A few chairs had to be borrowed form another venue location.  Being in the business myself, my heart went out to the vendors.  Some, I knew had been on their feet in excess of 10 hours.  I can not imagine standing that long without a break.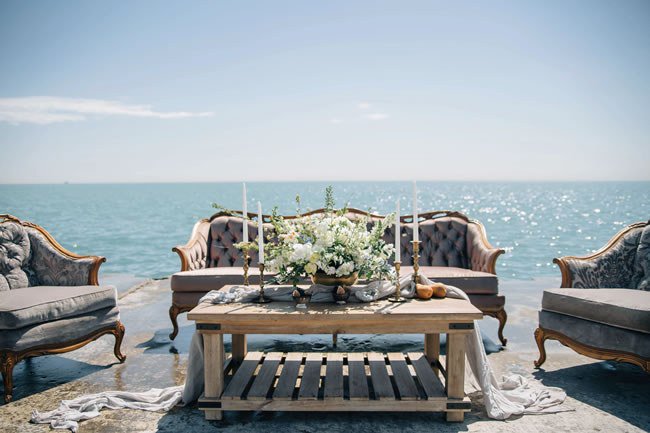 For vendor or guest, some brides are renting lovely seating like the conversation group above.  I think it lends a cozy, yet sophisticated air.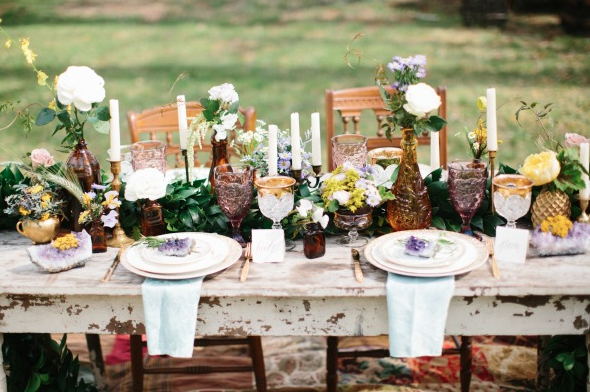 Your vendor table doesn't have to be as lavishly decorated as the ones for your guests, just a cozy corner to take a break.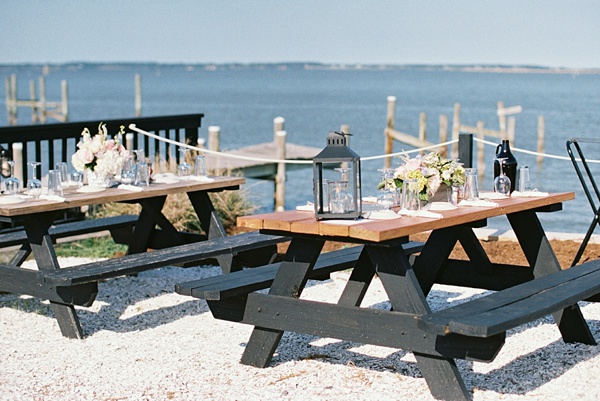 A picnic table, such as the ones above, can make a nice respite for the weary, hard working vendor. These tables, however, are dressed so nicely, they could serve the guests!