Do you know how to carry your wedding bouquet?  There is no etiquette that mandates the proper way, but there IS a way to do so that optimizes photos, and your "live" appearance at your wedding.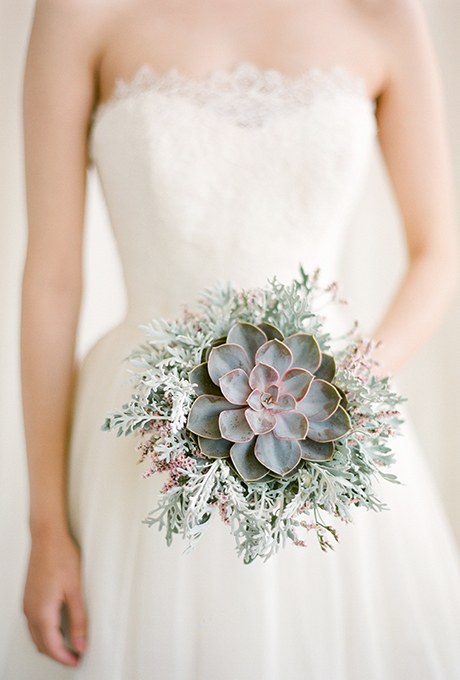 The bride in the photo above has nailed it!  Not only do I LOVE her choice of NON- flowers, she is holding her bouquet to make the most of her dress, her figure AND the bouquet. Bridal flowers are to be held with arms akimbo, (slightly out from your waist, so we CAN see that you have a waist), and at belly-button level.  This way your do not cover up the bodice of your beautiful dress.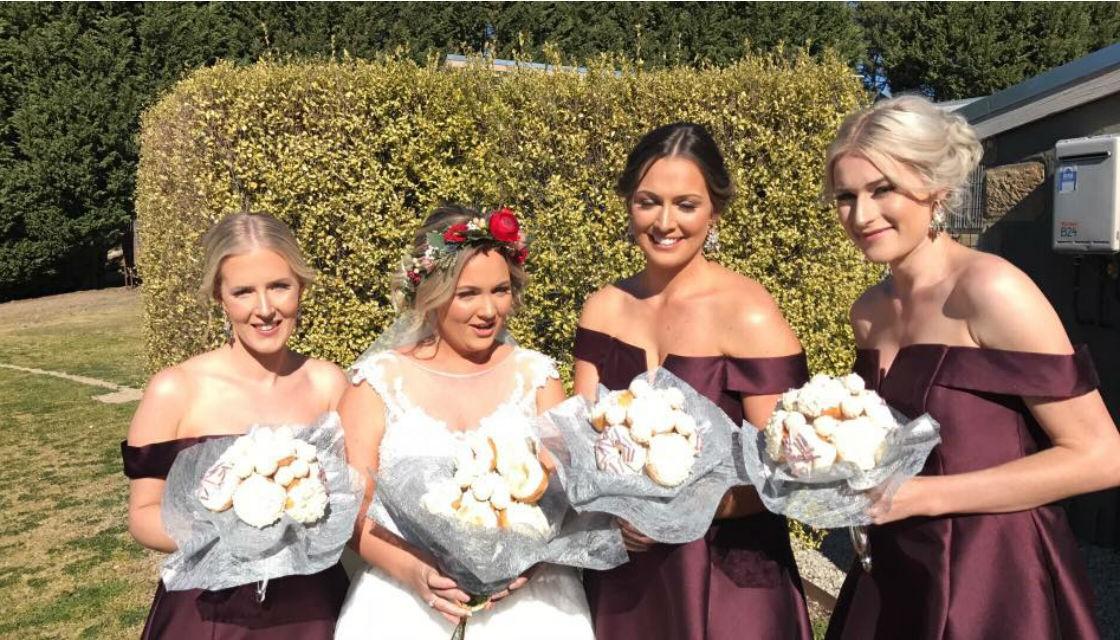 The bride and her attendants in the next picture need a little help with staging their photo.  The flowers are being held too high, hiding the top of their dresses, and obscuring whether they have waists or not.  And what is with the floral paper?  It appears the bouquets need to be unwrapped before their photo session.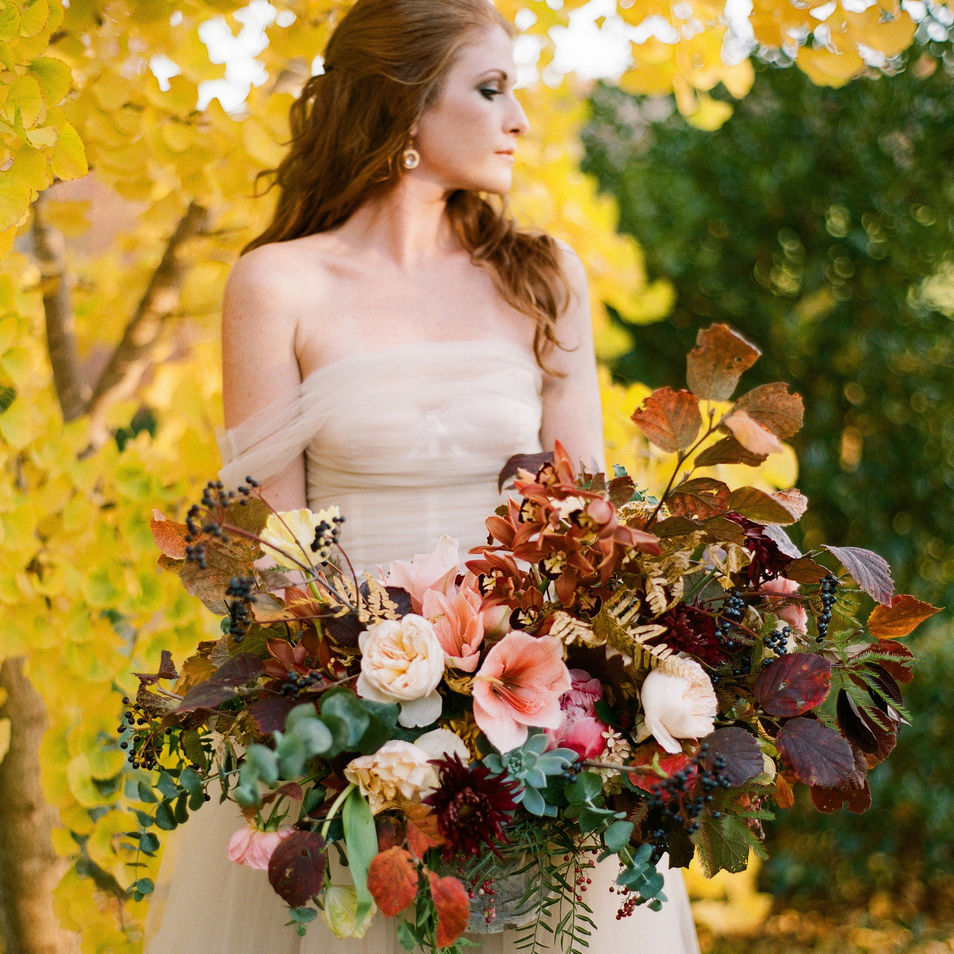 While a beautiful floral arrangement, there is just so much wrong with the "bouquet" above.  It overwhelms the bride, and one focuses on it and not HER, or her dress.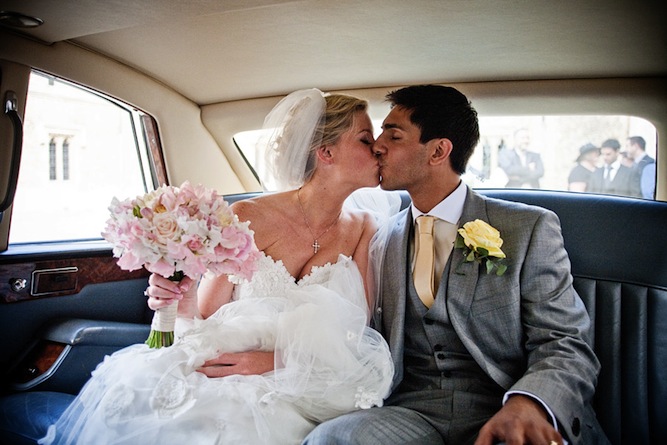 The bride above has it just right.  She is no longer in a standing position, but still wants to showcase her bouquet in this photo; so she holds it to the side.  It looks pretty, adds to the photo, but in no way takes away from the shot.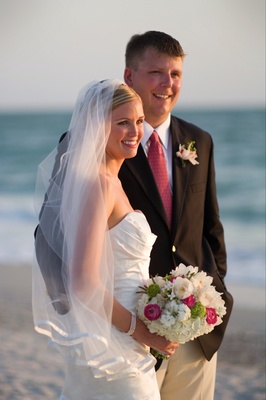 The same is true with the couple above.  You can still see the bride's beautiful dress, her slim figure, but the flowers are an accent, not a focal point of the photo.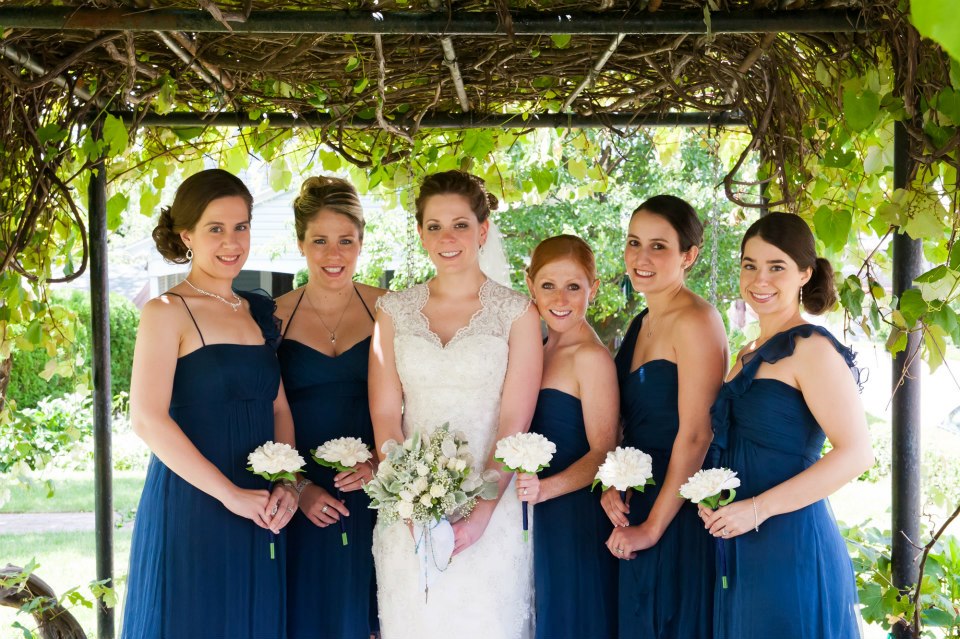 The bridal party above has struck a lovely floral cord.  I love the small, elegant bouquets.  One's focus is on the pretty ladies, and their dresses – not their flowers .