How to choose a headpiece for your wedding ensemble?  The more weddings I do, the more brides I see without a wedding veil.  Perhaps because many of the weddings I'm involved with are outside?  What are my thoughts on this?  My thoughts… the choice is not mine.  Whatever a bride wants is what's correct.  Personally?  For my own daughters?  I love the wedding veil. I think it makes a bride look like a bride.  If one chooses to wear a veil, then there are more decisions to make.  Will you have a "blusher" – meaning will you cover your face with a veil?  If so, you may want to consider some sort of headpiece to elevate the blusher on your hair and create the best possible platform.
Below is my own headpiece nestled in my veil.  I had my dress and veil preserved.  As clean as I thought my gown was, it was stained.  My veil and headpiece, however, looked great.  I was thrilled when my two oldest daughters chose to wear it, with their own veils, of course.
(If you'd like to read more about the wedding veil, and it's history, click on the link below).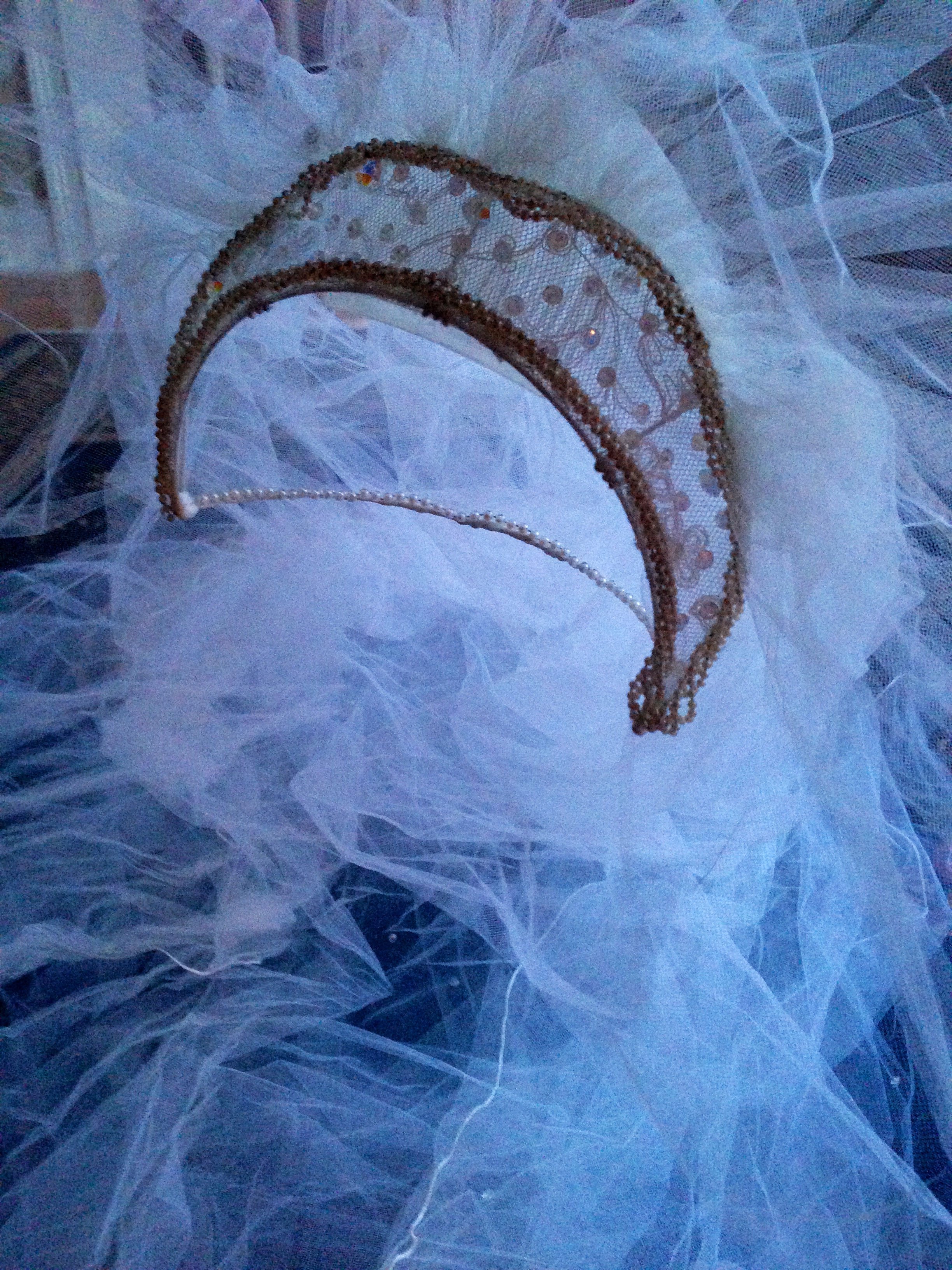 Mary P. Karnes Photos
Below, my oldest, Kathleen, in my headpiece.  She is pictured with her sisters.  In the next photo, daughter number two, Maggie, with me, wears my headpiece as well.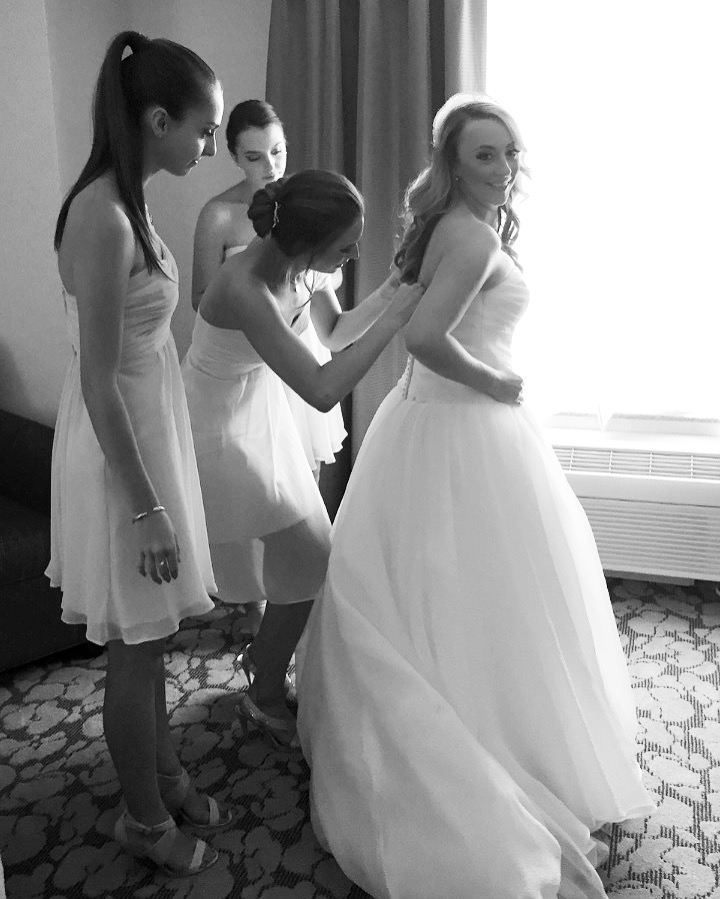 Hannah Rachael Colt Photos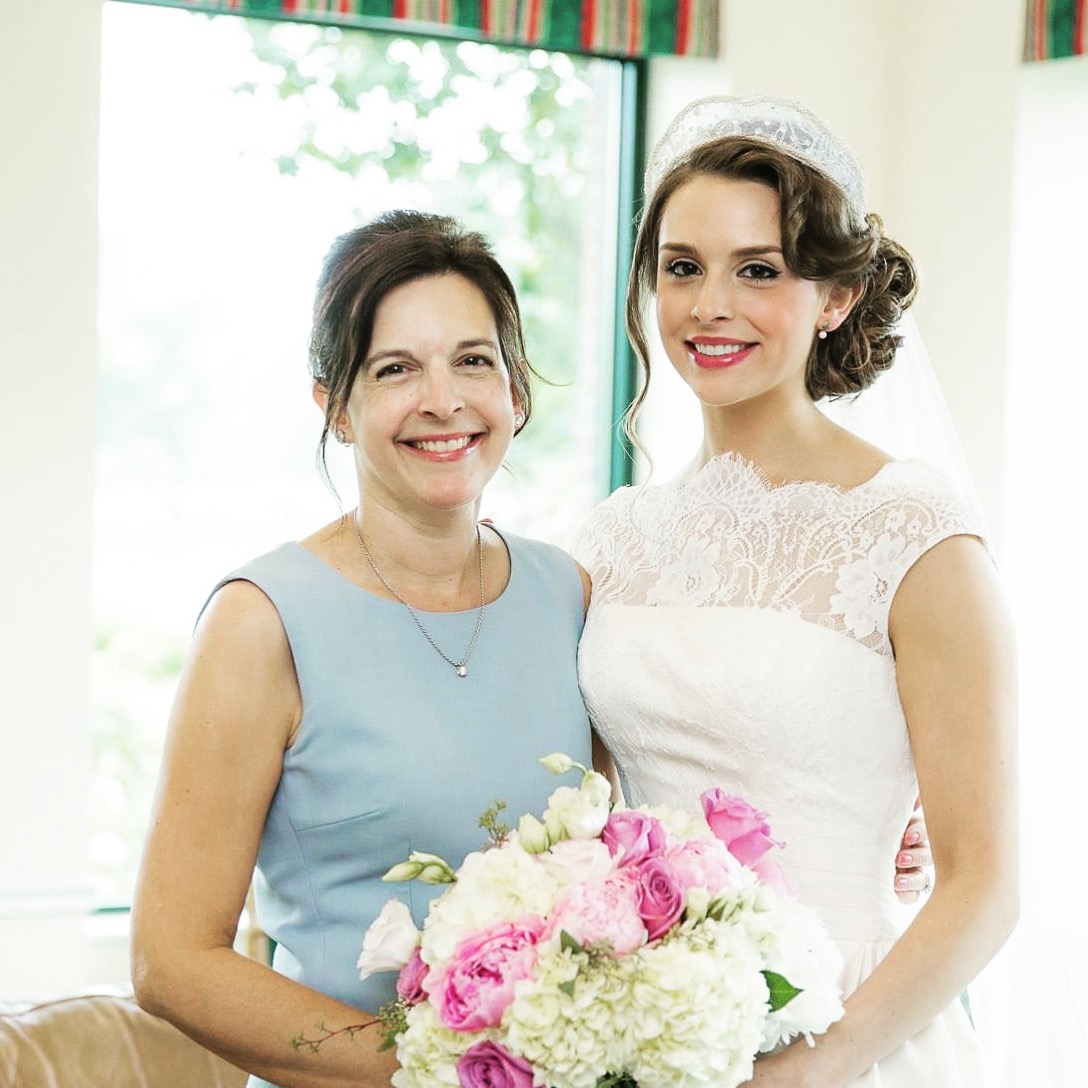 Stephan Wang
But maybe you need a little direction in how to choose your headpiece.  Below is an EXCELLENT chart to direct you.  When you shop for your dress, even if you think you have decided AGAINST a veil, just try one on.  The vision you will see in the mirror, with the iconic veil, just may change your mind!

What about a headpiece with no veil?  Well, I think the creation below is exquisite.  If you're a brunette, clear stones are a great choice.  A blond? Perhaps a tiara with colored stones, or a floral headpiece.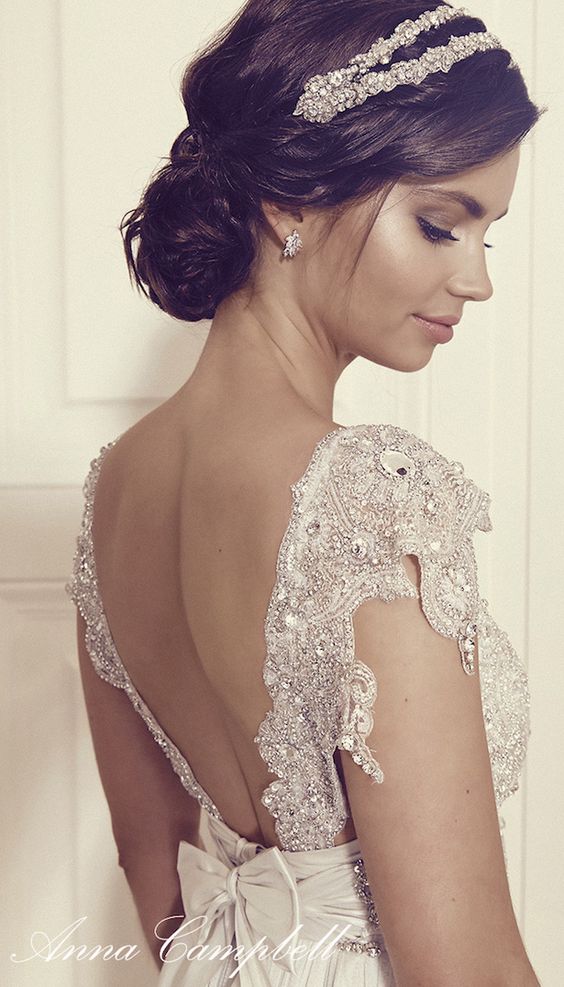 Would you like to wear a veil, but don't desire something on top of your head?  Then this comb is for you.  it will hold your veil in place, but not compete with your hairstyle.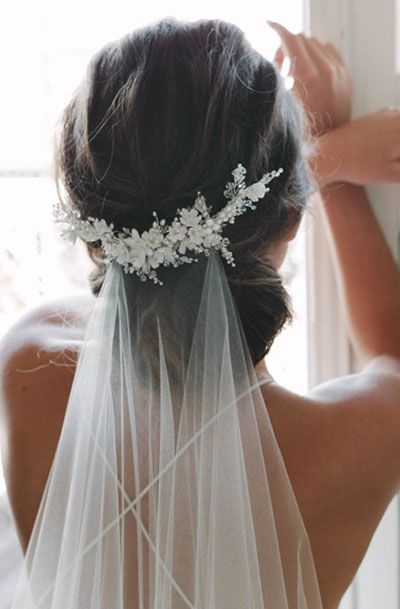 And what would a post about my headpiece be without a photo of me wearing it?  Below, there I am with my husband of almost 34 years.