Bridal hair accessories – don't discount their importance.  Second to your wedding gown, your headpiece is your most memorable item.  It frames your face, and pulls your entire wedding ensemble together.  Even if you wear a veil, consider having a hair ornament under it.  Chances are good that you will want to remove your veil after pictures and before the reception.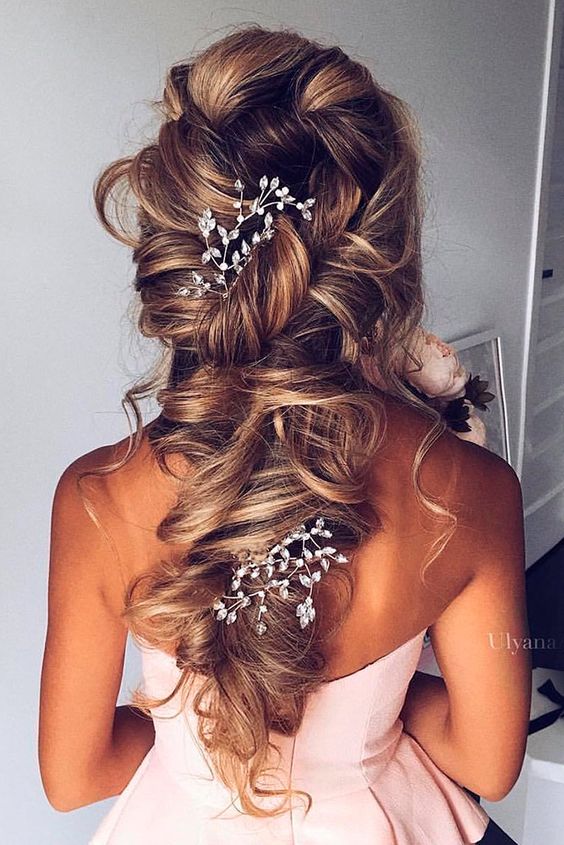 The brides below chose to forgo the veil and wear fresh flower wreaths instead.  I love this look, although I'm a traditional girl and like a veil and a veil OVER the bride's face while she walks down the aisle.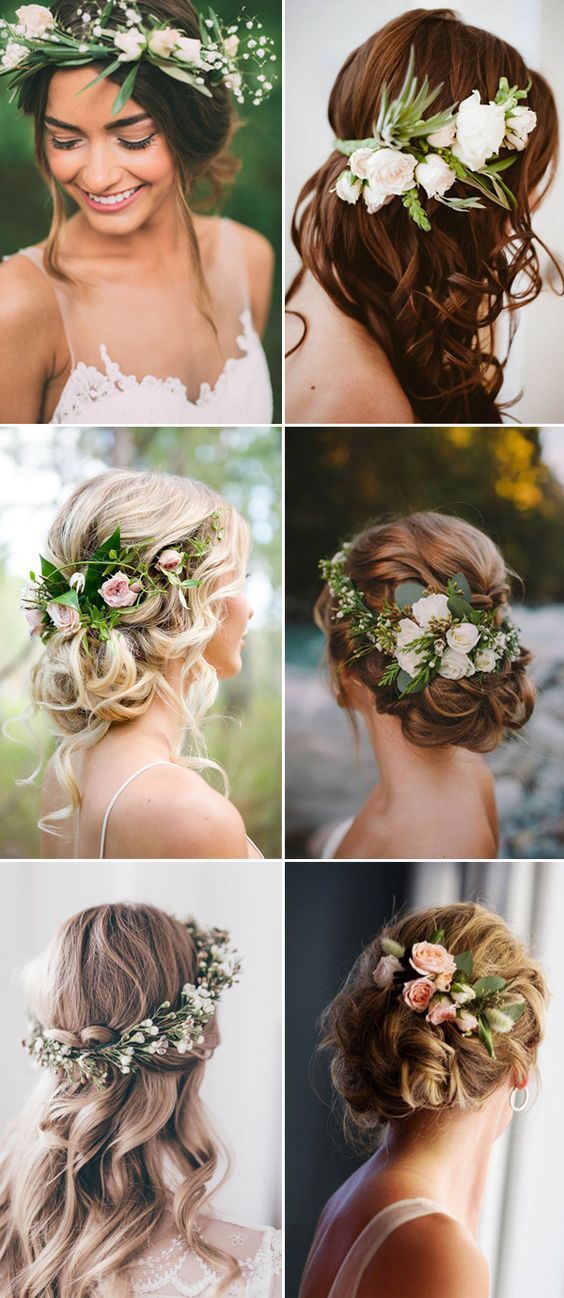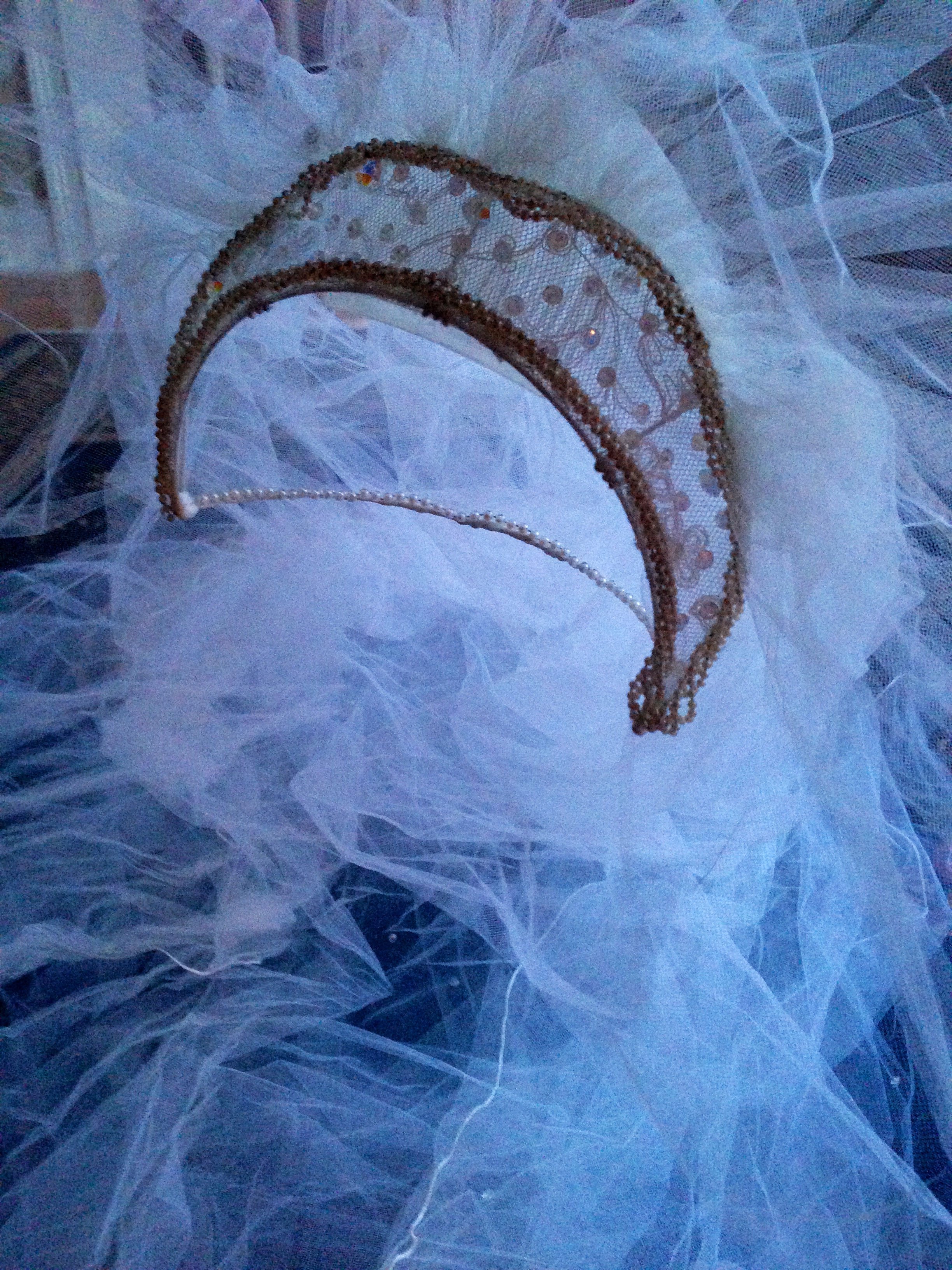 The headpiece and veil above is my own.  Both of my older daughters wore it with their own veils on their wedding days.  I can only hope to keep the tradition going, and that the younger two girls will follow suit.  Am I reaching too high?  🙂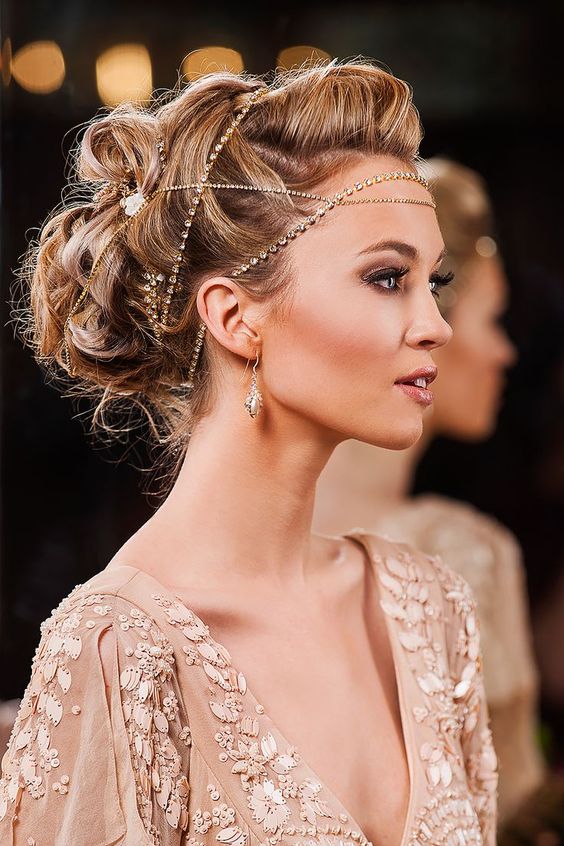 No, veil, no fresh flower wreath, but you desire a truly special look?  How about either the option above or the headbands below?  I think they're spectacular.  The intricacy of the rhinestone embellished gold chain above lends the air of a medieval princess.  I think one could get away with wearing a veil over this look.  And what a statement the bride would make when she removed her veil.  If you decide to wear a hair ornament under your veil, remember to take it with you when you get your hair done so your stylist can properly place it.

Although the above headbands wouldn't be the vision I'd select for myself, I think it's lovely.  One of my sorority sisters from college wore a such a piece at her wedding and everyone loved it.  It was "her".  Remember, be true to yourself and your individual style.