Could there be anything better than repurposing wedding flowers for those in need?  Jennifer Grove founded a company, "Repeat Roses", that does just that.  A long time friend sent me a link to Jennifer's company.   There are  2.25 million weddings a year in the US, with each wedding generating 400 to 600 pounds of trash each. Needless to say, that's a lot!  What exactly does Jennifer's company do?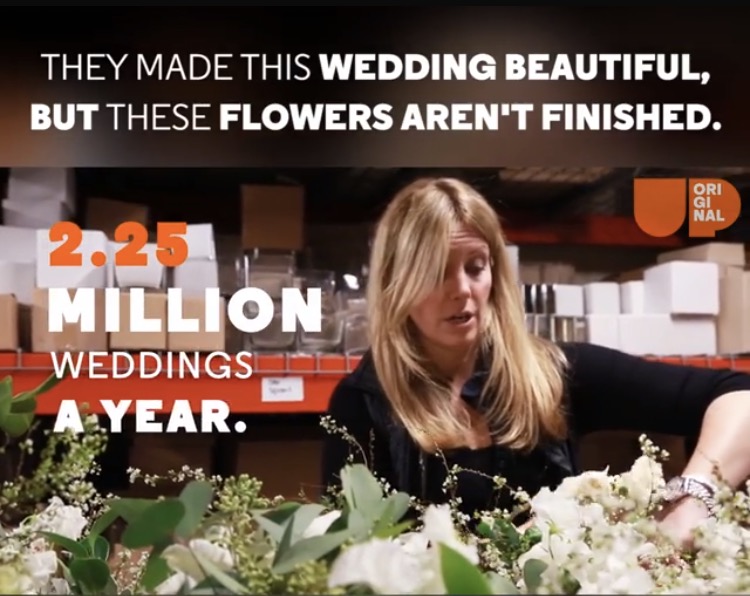 Well, they collect the flowers  from your wedding that you don't want to save, and arrange to have them distributed to nursing homes for the residents' enjoyment.
From Jennifer's website: repeatroses.com
Service is available nationwide.
Service is currently available for events taking place July 1st or later. We recommend scheduling your event as far in advance as possible in order to insure a spot on our service calendar.
For social event and wedding pricing, service fees begin at $750 and are based on the size and scale of your event's floral plan.
For corporate event pricing or information regarding regularly scheduled importer, wholesale, grocery or business pickups, please contact Alexa Ambrose (aambrose@repeatroses.com).
Apparently, this service isn't cheap, but what a lovely idea.  A win-win, I say!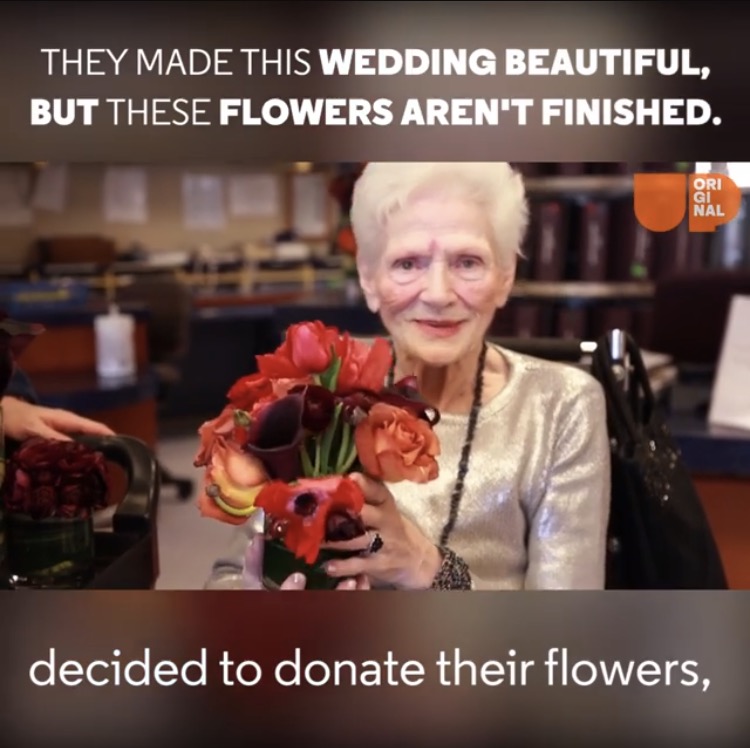 just look at the joy on the faces of the ladies above and below.  Who doesn't love flowers?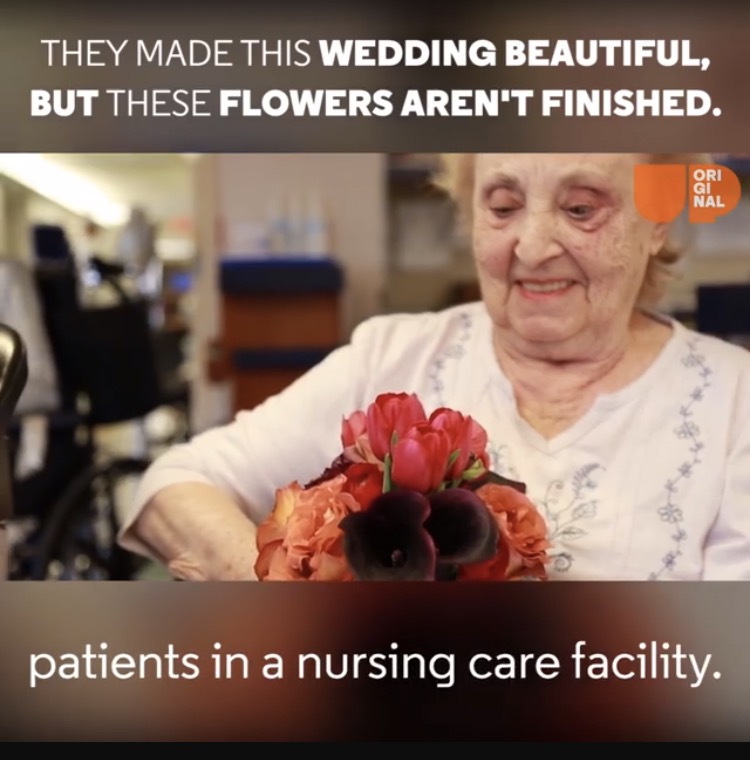 A lovely quote from one who knows…from the repeat roses website:
"A lot of the patients shared memories that flowers brought to them from their own life special events. Some residents mentioned that they did not receive flowers for a long time and it made their day. You brought a holiday to their home and hearts. "
— Veronica, CenterLight Health System
And listen to the joy of giving from a recent bride who used this service:
"Pure joy is right!! Thank you for this email, I'm so happy with our decision to use your services and I will be recommending you to every bride I know! "
— Newly married Jessie Friedman, upon receiving her photo delivery confirmation email showcasing how her gorgeous wedding flowers from her celebration at the iconic Rainbow Room were whisked away, restyled and, within hours, delivered to a local women's shelter in NYC to share the love.
I love this idea, and hope to use it for my next daughter's wedding!