Shoes for the bride AND her bridesmaids. Think your footwear is not a big deal?  That your dress will cover your feet anyway?  You'd be wrong.  With today's hot wedding pictures of "the bride and her shoes", you want to make sure you're adequately shod.  But what about comfort?  That is also important.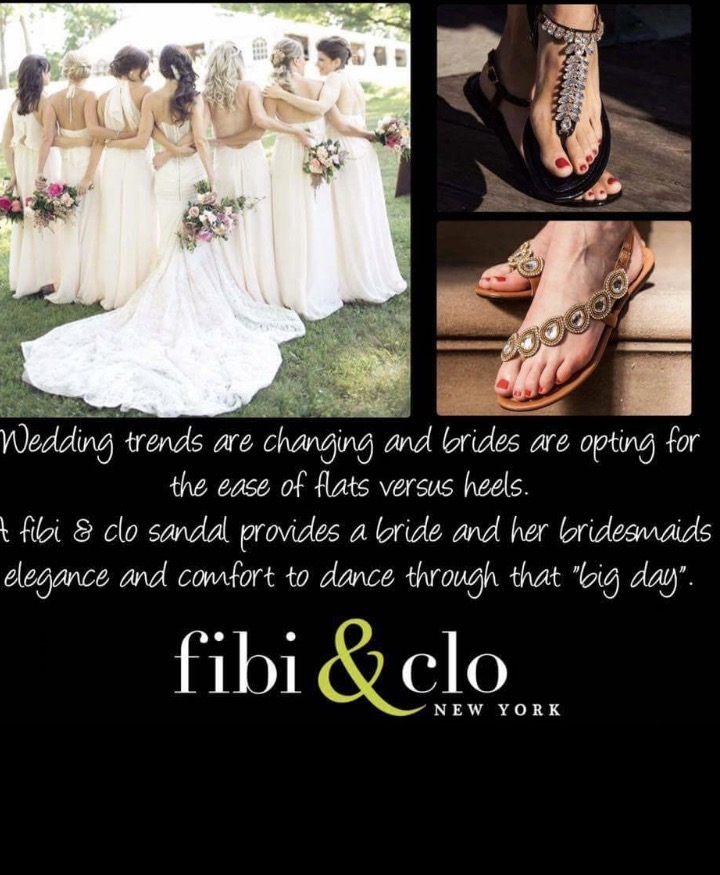 Worry no more!  There's a wonderful new option in town.  For great quality, flattering style and reasonable prices, you must check out fibs & clo.  What I especially like about this company is not just the "cuteness" of the shoes, or the reasonable prices, but the way the company stands behind their product.  In today's age of on-line purchases, you need to be sure of what you're ordering, what the return policies are AND the quality.  Fibi & Clo is a company you can count on.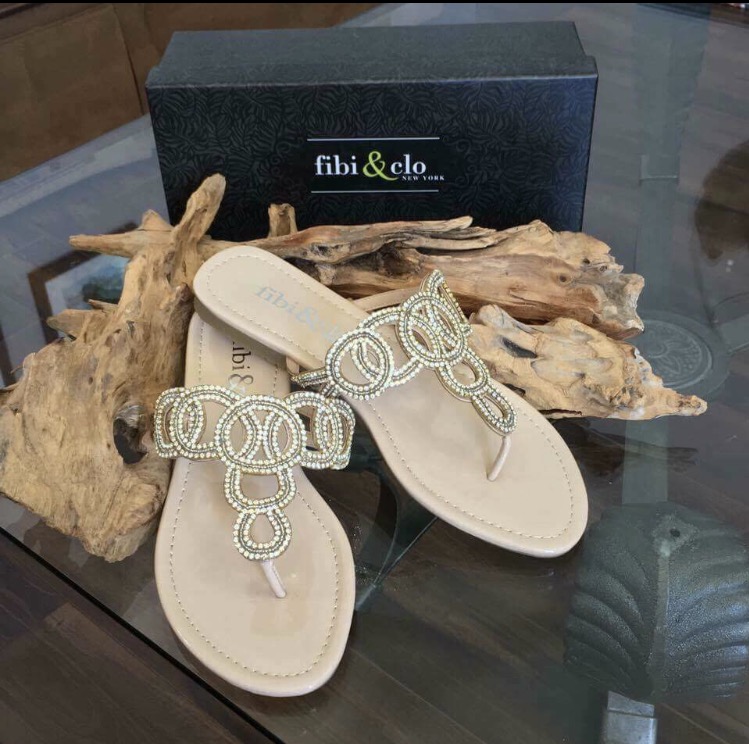 Not a bride yet, or ever?  Well, you can still enjoy these great sandals.  Order with confidence that you'll get great quality, style and customer service. What more can you ask?
Just click on the link fibi&clo, order and enjoy!
Still want to wear your high heels and get some epic bridal shoe photos? You can!  Grab your fantasy shoe, get your dream pics, and then switch to the equally, although different, dancin' sandals from fibi & clo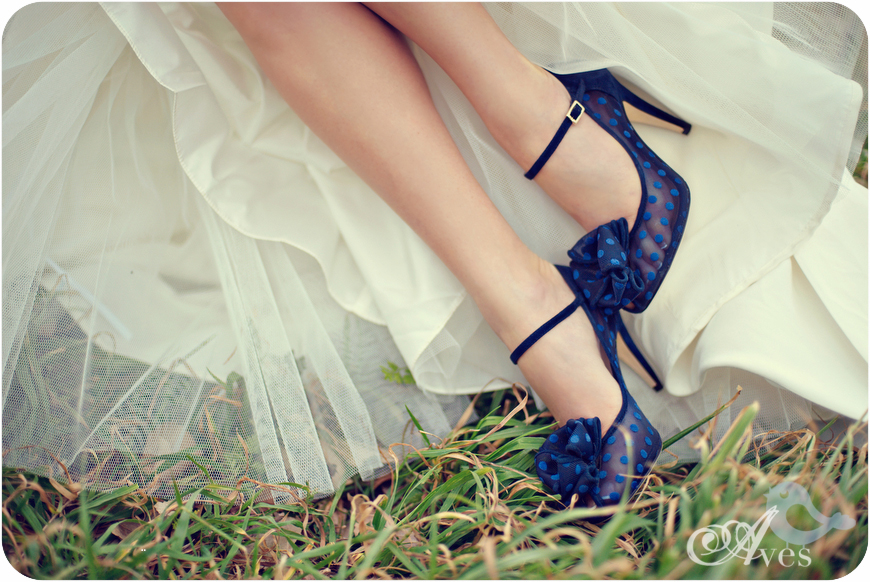 The photo above is one of my favorites featuring colored wedding shoes.  angel marino photos