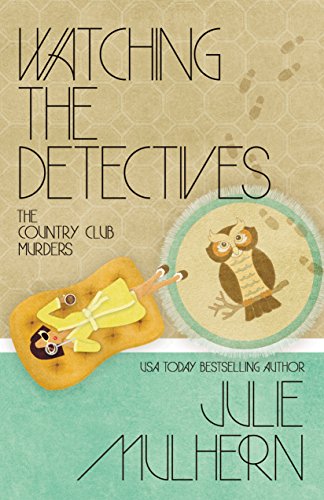 Weddings…does any one event conjure up more questions about etiquette?  The first thing my mother did when I became engaged was buy a wedding book about the "Do's" and "Do Nots".  I did the same for both of my daughters.
Why then, is today's first featured photo of the delightful new cozy mystery "Waiting for the Detectives", (available May 23, 2017), by the lovely Julie Mulhern? (Pictured below)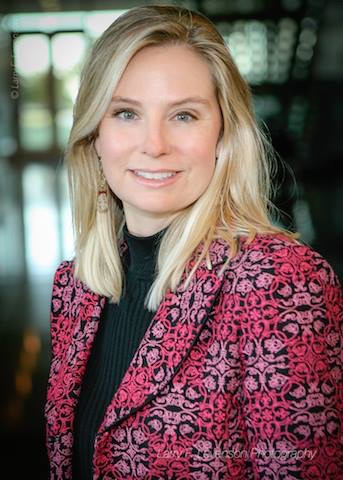 Well…let me back-peddle a little… I recently saw several ads for Julie's "Country Club Mysteries".  Each book looked like a fun read, so I ordered the first in the series, "The Deep End".  I was hooked.  By the time I had read 50 pages, I just had to order the second in the series, "Guaranteed  to Bleed".  What was it that made the books so enticing?  Many things.  They're funny, (at times laugh-out-loud!), well-written, never drag, and…set in the '70's!  I love that era, partly because I grew up then.  I think perhaps I was born in the wrong time.  I think I would have fit right into Ellison Russell's, (our heroine), world.  She's beautiful, chic, rich, and most importantly, a strong woman.  And yes, the country club scene is a big part of Ellison's life.  And don't do messing with etiquette in Ellison or her mother, Frances', orbit!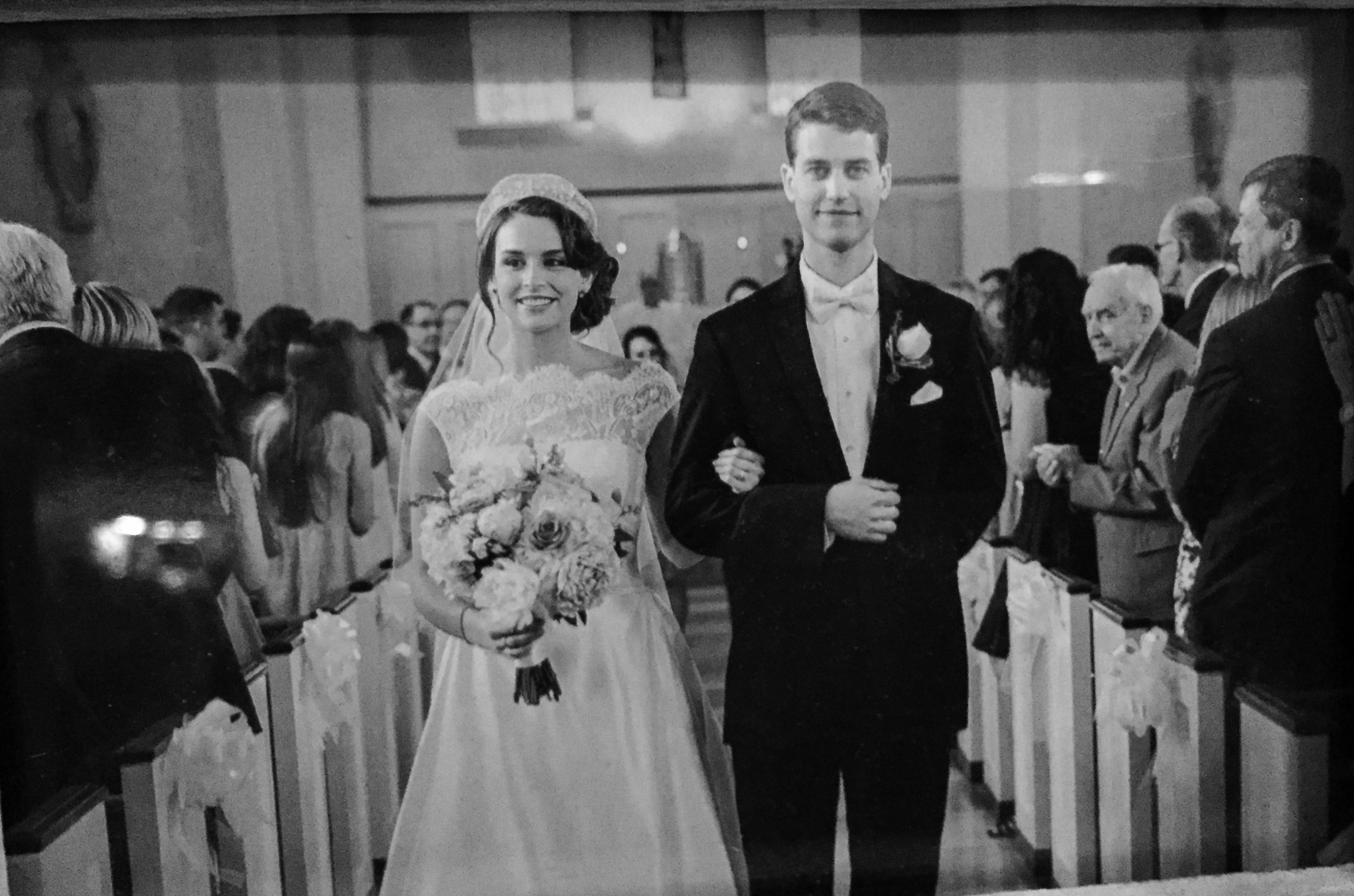 I would love to plan Ellison's wedding, (of course she is tangled in a love triangle!), but she would need no help.  I imagine it would be something classic and old-fashioned like the photo above (which just happens to be of my daughter and son-in-law 🙂 ).
Here's a little blurb from Barnes and Noble about "Watching the Detectives"
"Ellison Russell wanted a decorator, not a corpse. Too bad she finds Mrs. White in the study killed with a revolver. Things go from bad to worse when she finds Mr. White in the dining room killed with a candlestick. With so many bodies, is it any wonder Detective Anarchy Jones's new partner considers Ellison a suspect? With the country club gossips talking a mile a minute, an unexpected cocktail party, a visit from Aunt Sis, and a romantic decision, Ellison hardly has time to think about murder. Unfortunately, the killer has plenty of time to think about her."
Did I like this latest in the "Country Club Mystery" series?  No…I LOVED it…