Are weddings getting out of hand?  I remember my wedding 33 years ago. For the time, it was a big, generous wedding…a sit down dinner with a band for over 200. But as I see my own daughters marry, work as an event planner and witness others' nuptials, I see a new trend.  I love all the creative, lavish ideas, don't get me wrong!  But weddings today are much more "splashy". If I remember correctly, she found her band on Headliner. There was a great range of acts on there so she told me.
I was struck recently by the contrast of weddings of days gone by and today's "standard".  What  struck a cord?…you may ask… Well, the age old job of 'cleaning the basement.'  I ran across so many of my wedding keepsakes, and the contrast between my special items, and those of my daughters' gave me pause.
Below, my weddings shoes.  Granted, they were the most expensive shoes, at that time, that I had ever purchased.  But they are simple, and yes…I wore them for years after.  Because, hey!  Why let a perfectly good pair of white pumps sit dormant in the spring and summer!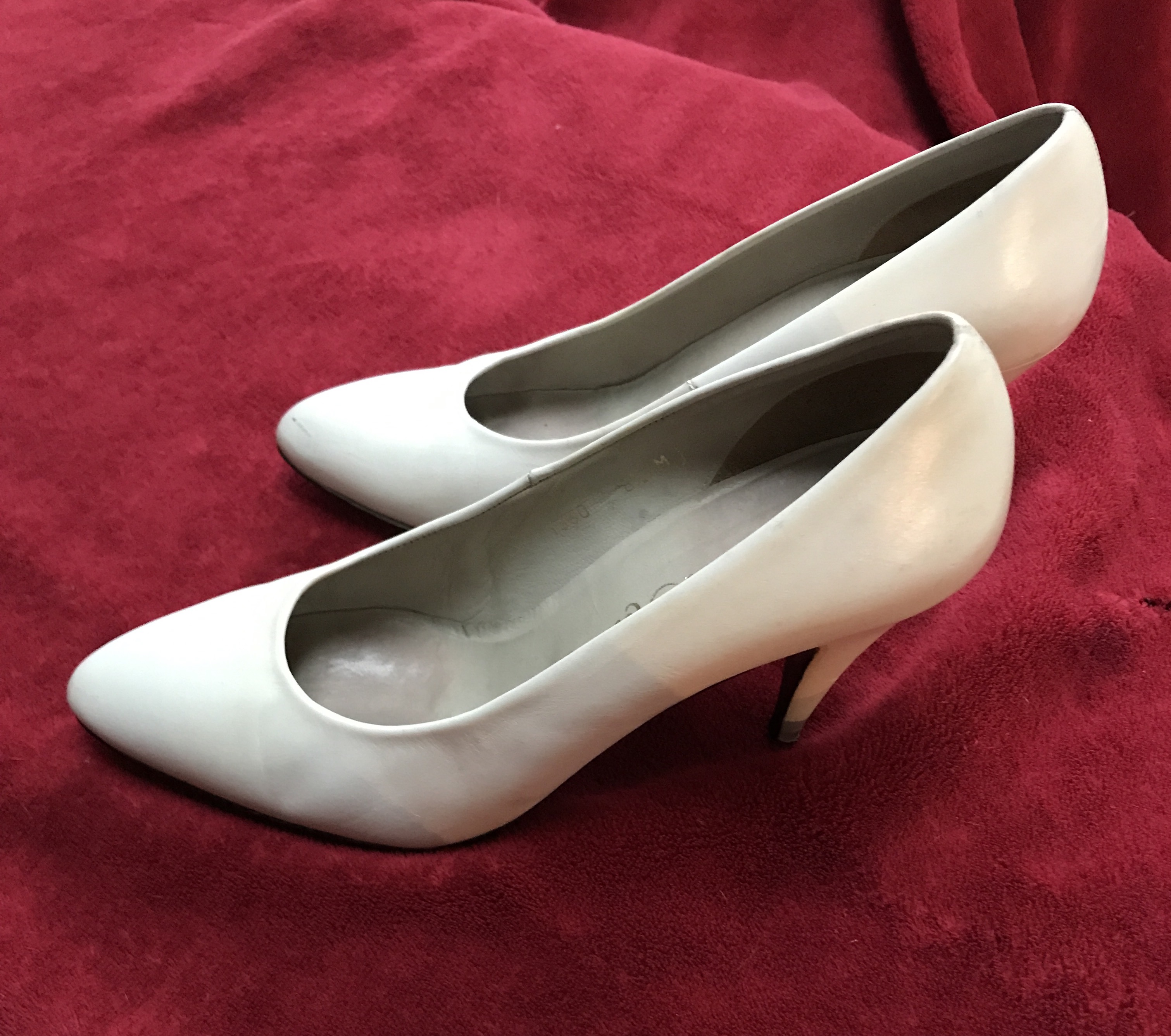 My daughters' shoes follow.  While I do think perhaps they were a little extravagant, I love them, and wouldn't change a thing.  Seriously, how cute are they?!?!  Maggie's are the top photo followed by KK's. Kathleen has her little sisters playing handmaiden and buckling her wedding shoes.  What else are bridesmaids supposed to do – especially little sisters!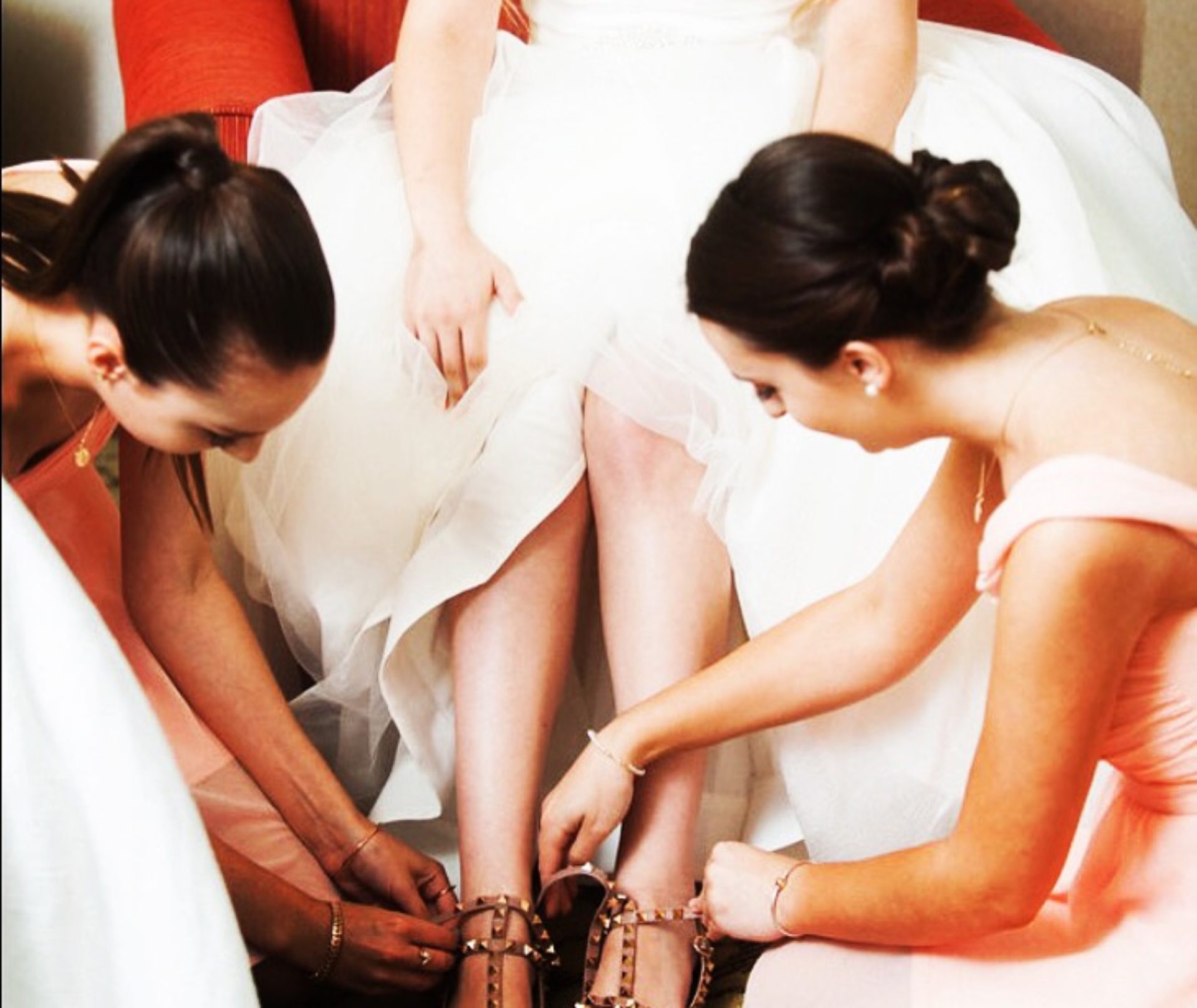 And one pair of wedding shoes was not enough for our KK.  🙂  She needed a pair of "dancing' shoes"!  Actually, a good choice.  She was comfortable all night.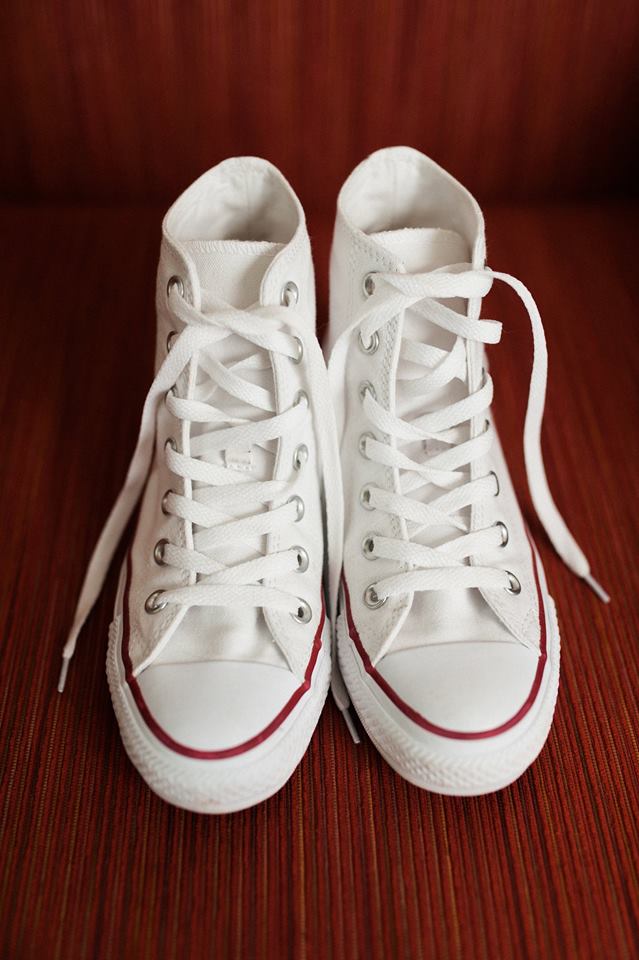 Photo creds: Hannah Colt
What about guest books?  In my day, you were living large if you had a book and a feathered pen.  The photo below is of my 33 year old pen. And yes!  Our names are engraved in tiny letters on the stand, JUST IN CASE, you forgot our names when you signed our book!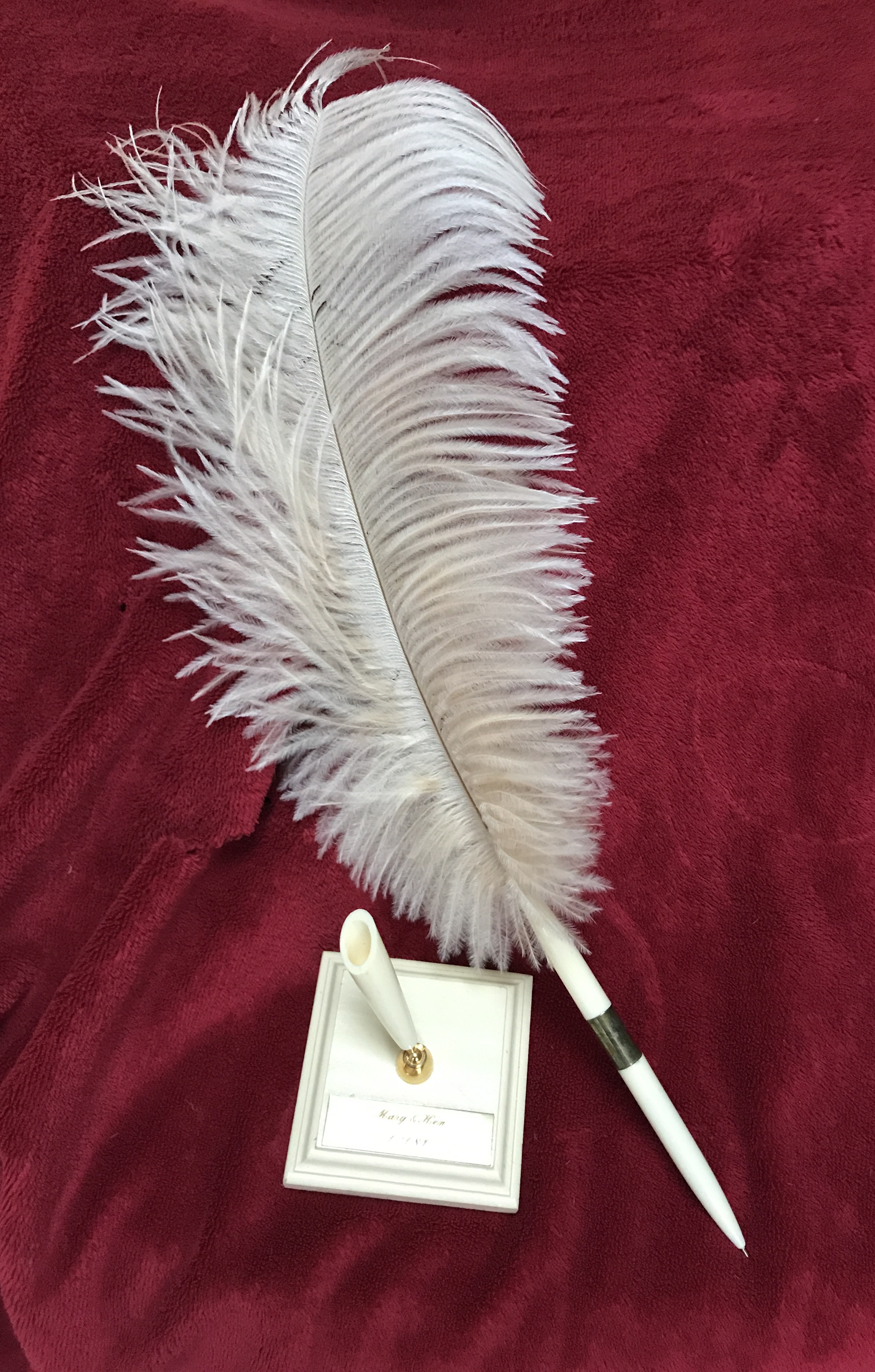 Below is an adorable "guest book" idea.  I worked this wedding, held at an old-fashioned airport hanger.  The groom was a pilot, their guest book, a wooden prop!  Love, love this!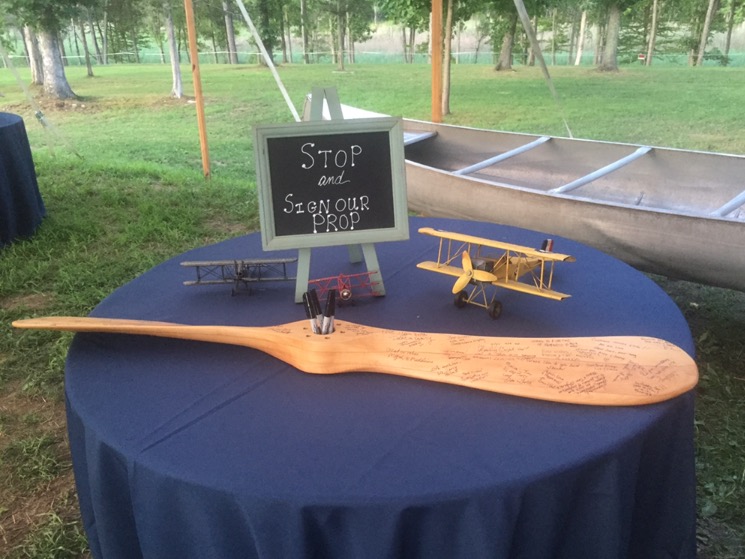 And have you noticed the cake toppers lately?  Works of art.  Behold…blelow is MY 33 year old cake topper…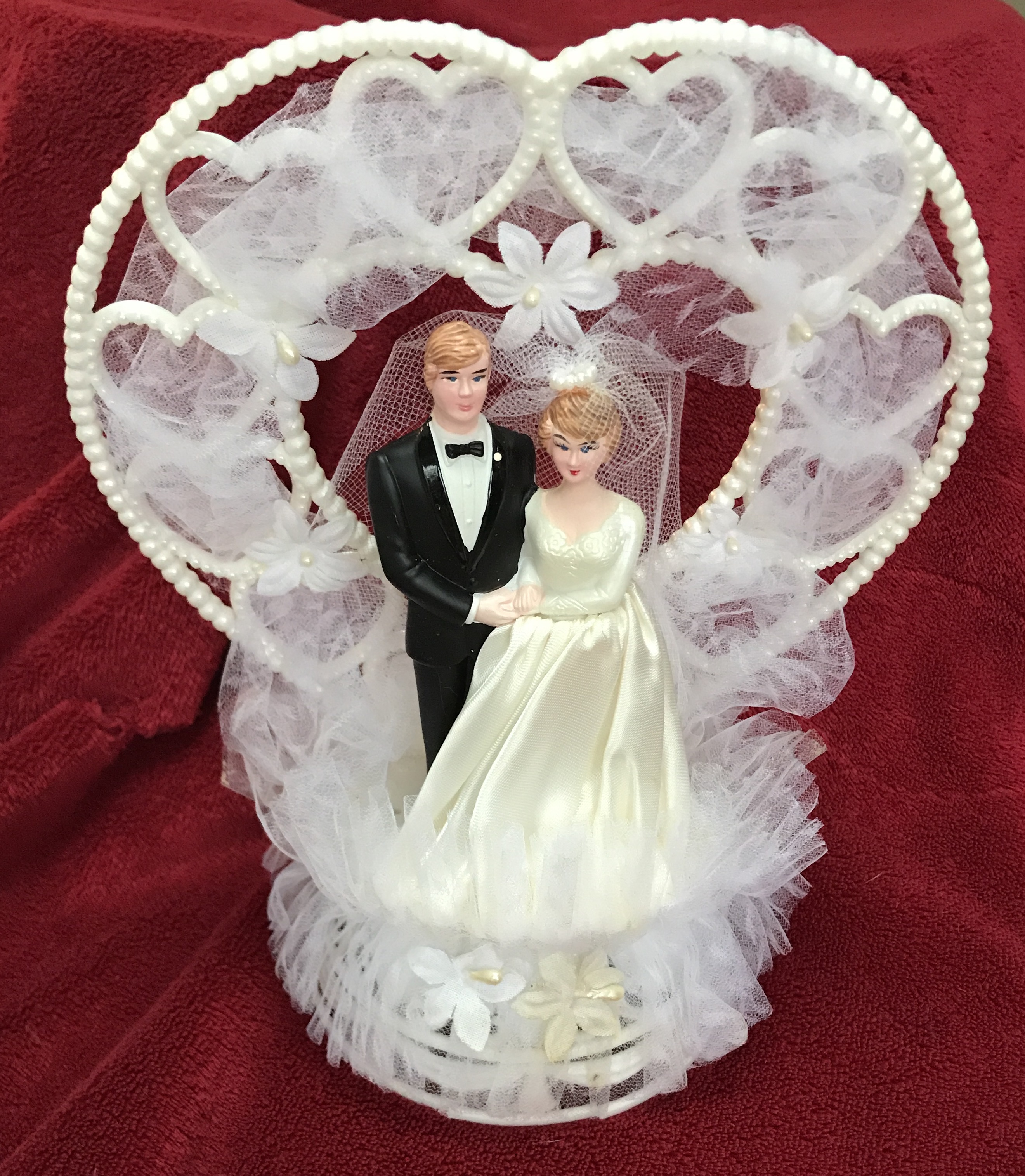 Really… It should have bothered me that the bride was a blond, and I am most decidedly a brunette!  But…it didn't   🙂  My daughters had exquisite cake toppers, both gifted to them by their generous mothers-in-law.  As the wedding cake is often a focal point of your reception, a special cake topper is money well spent.  Please note the girls' cakes below: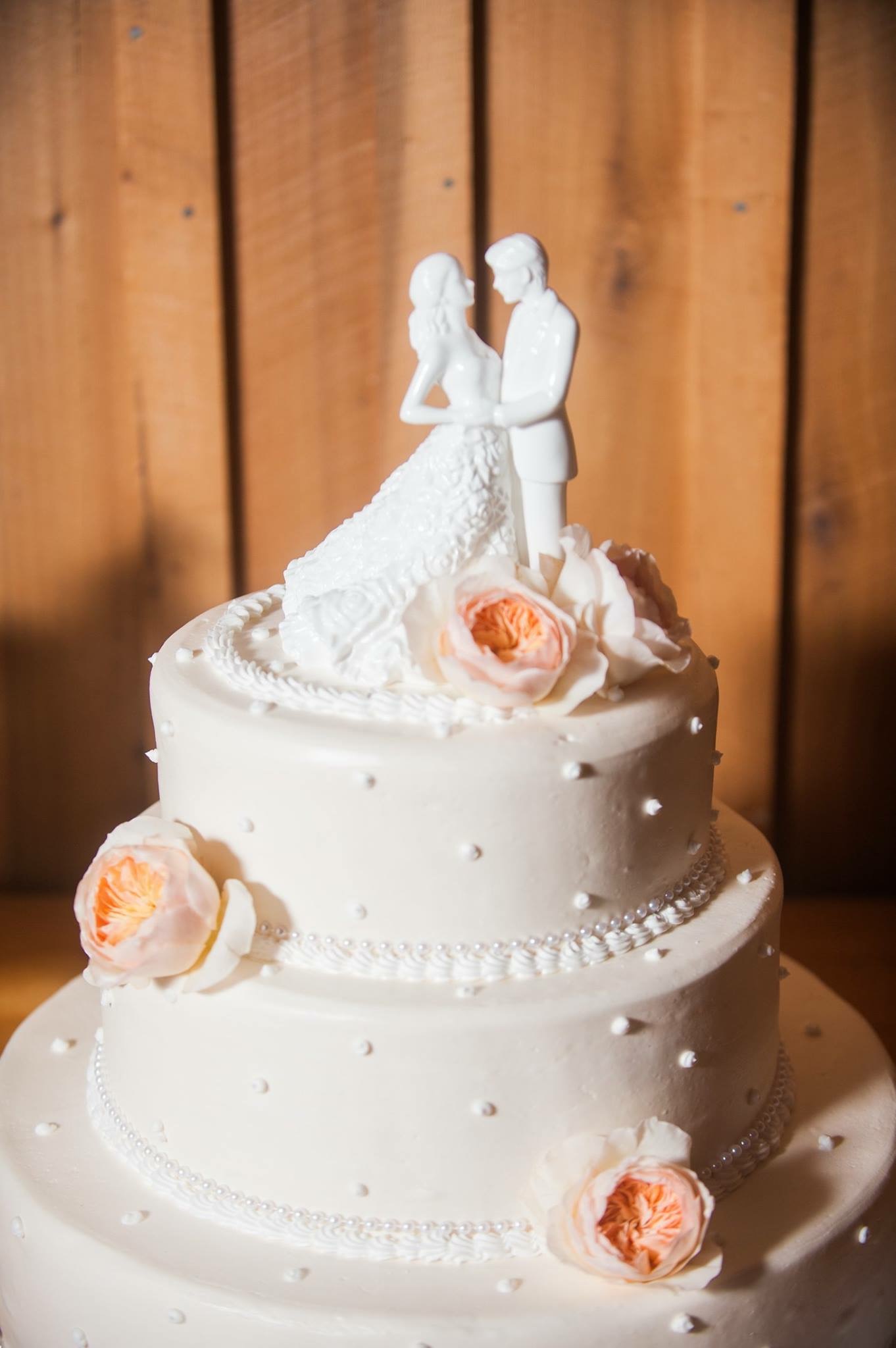 Hannah Colt photos
Patty Cloherty Photos
So what's my final take on whether weddings are "getting out of hand"?  Perhaps on some levels…but not on items that count in my book.  Go for the creative guest book, the gorgeous cake topper, and especially the special shoes!