Spectacular Outdoor Wedding Venues – If you're brave enough to have your wedding outside – try these wonderful options!  There is something so  dramatic about this family style eating configuration.  Is it picture worthy?  Definitely.  Is is conducive to comfortable table talk and relaxation during breaks from socializing and dancing?  NO.  Think about these factors before choosing this style. If you must have it, due to either admiration of photo ops or necessity, consider additional small groupings of tables and chairs for your guests' convenience.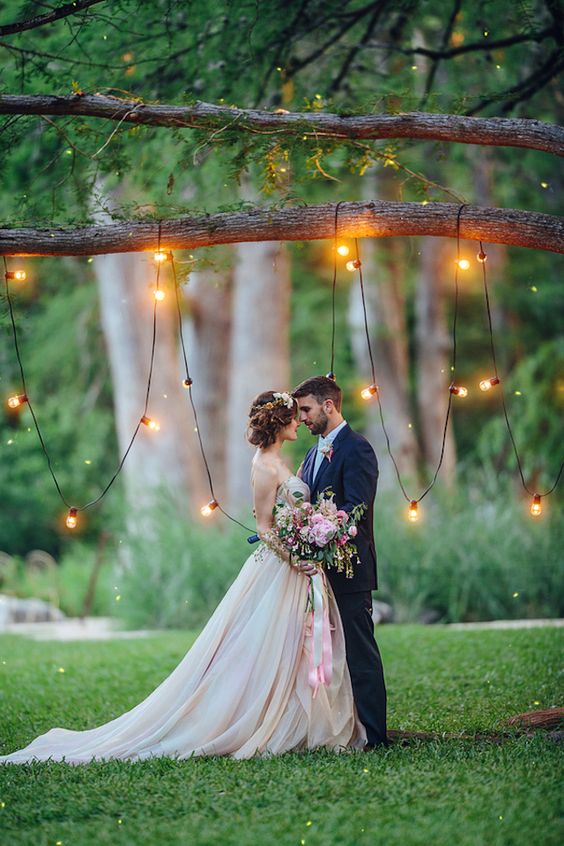 You needn't have an outdoor ceremony or reception to grab a photo such as the one above.  Love, love it.  Hard to do?  I don't think so.  A low hanging branch, a few strings of bulbs and an extension cord, you're in business.  It really is a spectacular shot.  It's always a good idea to talk to your photographer about shots that are important to you.  If you don't convey your desires, he/she can't make it happen.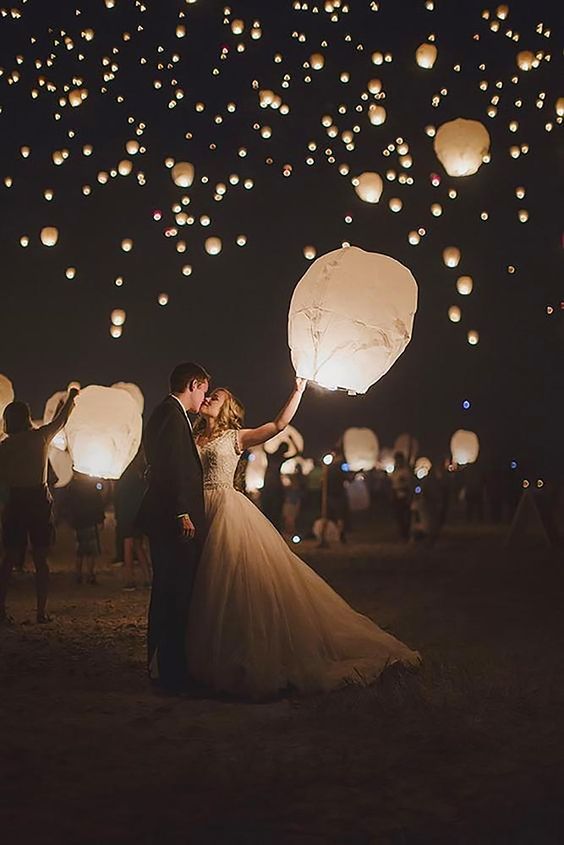 The photo above is beyond FAB!  Lots of work and expense, yes.  Guaranteed results, probably not. If you have your heart set on such a photo, I recommend a trial run.  There are a lot of moving parts in pulling this off.  Talk to your photographer.  Perhaps he/she can put your worries for the photo's success at rest.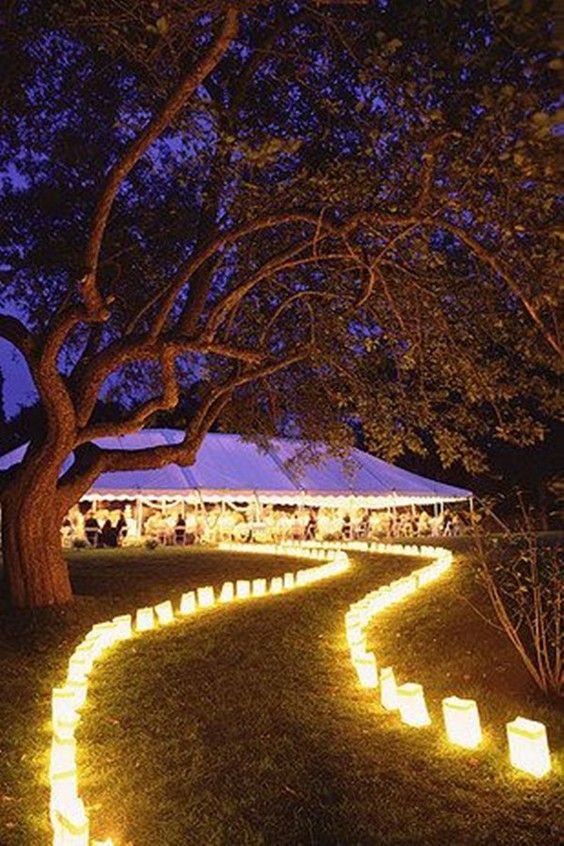 The luminarios are gorgeous.  There is an art to making these white bags filled with sand and a light source bright enough to make an impression – both on your guests and in photos.  I've had a couple of my brides use these, but they were never bright enough to be of great impact.  I think the lights from the reception tend to diminish their effect.

One of my favorite outdoor venues?  — The fabulous Topnotch Resort in Stowe, VT.  You just can't get any better than this!  Click on the link above to be directed to their site.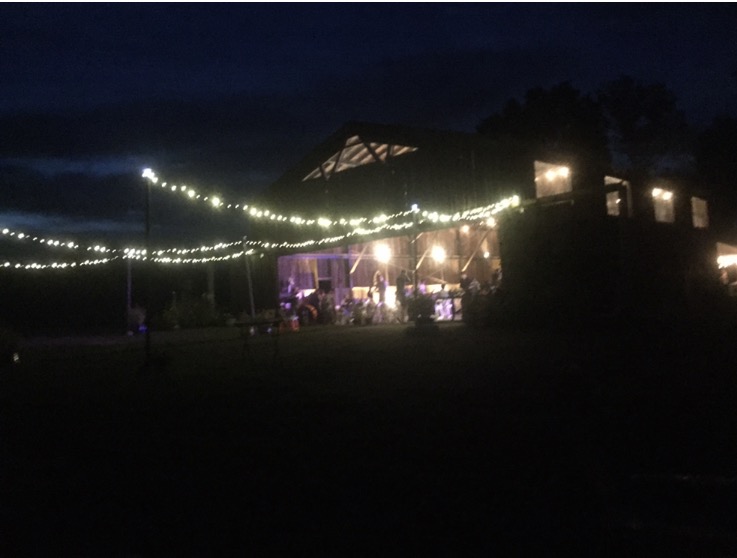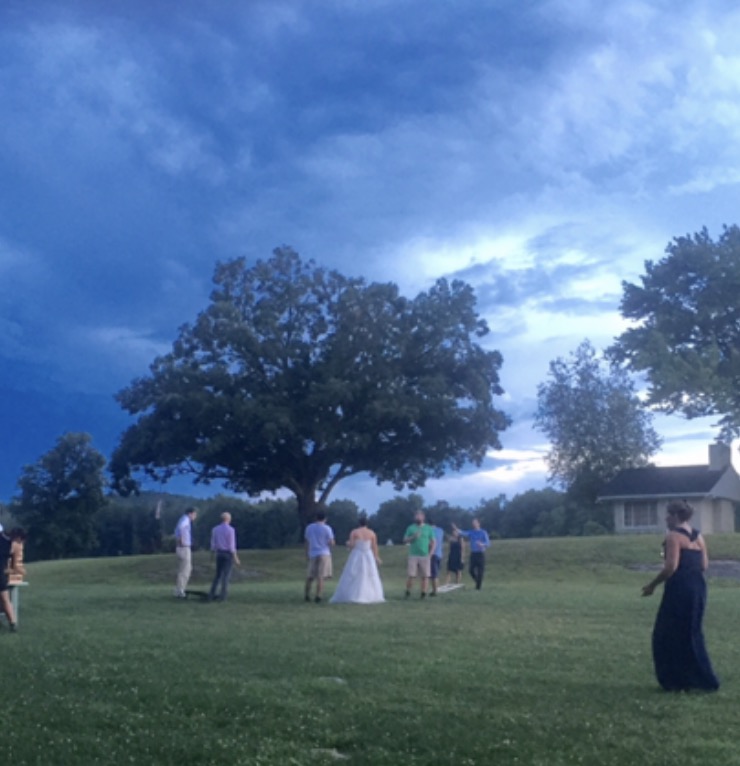 Next two photos: Mary P. Karnes
The next two photos are candids from weddings I've done.  Sometimes, no decor is needed.  Mother Nature can be the best decorator of all.