Professional Bridesmaids — is it really a thing?  Apparently…it is!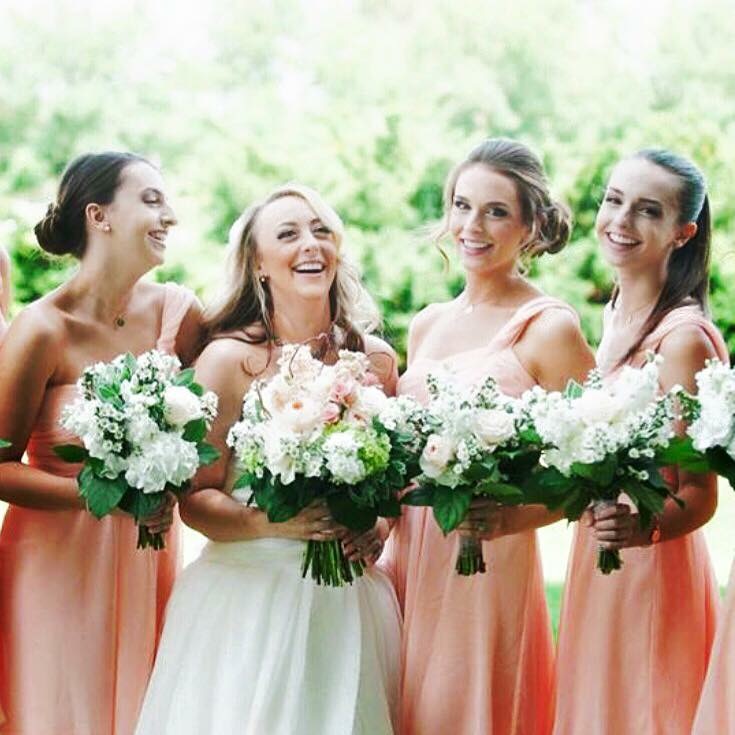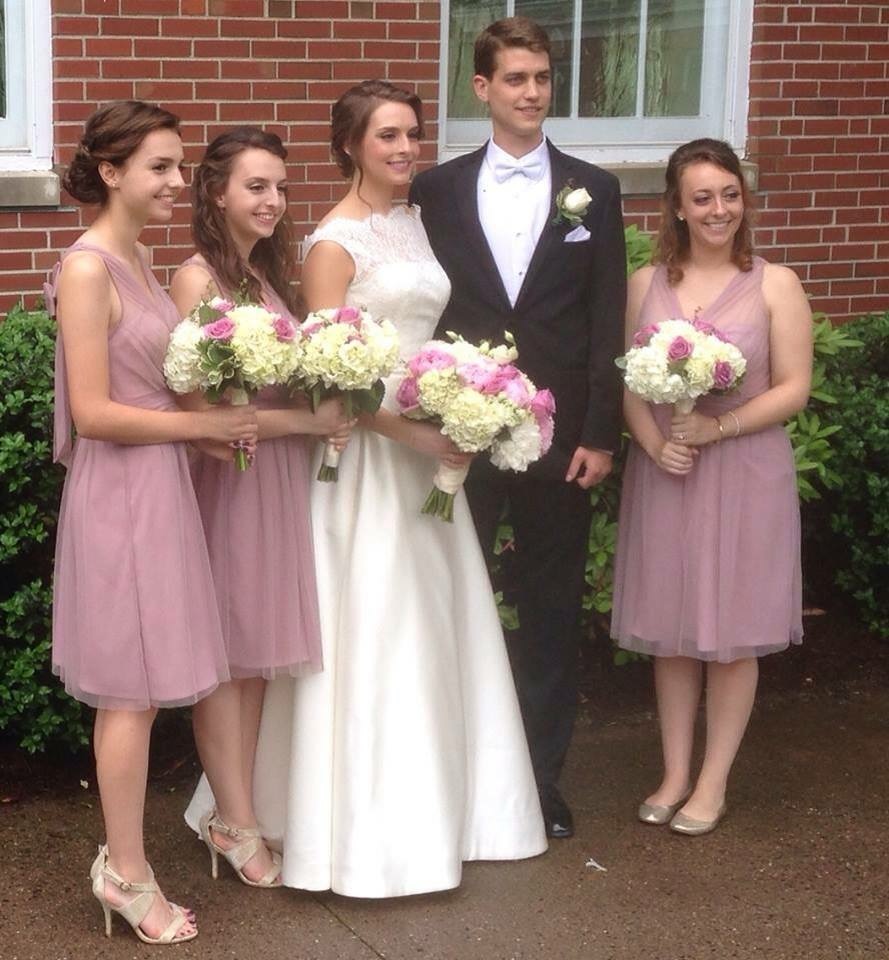 In the two photos above, you see my four daughters at daughter number 1 and daughter number 2's weddings.  My girls have built-in bridesmaids. The two younger girls, now 17 and 20, have already been in 3 weddings.  (They were flower girls at a tender age)  Heck , maybe this is a profession they may want to pursue!  They have enough experience!  🙂  Not all brides are as lucky as my daughters, however.  I have heard, and have seen, horror stories about less than attentive bridesmaids.  If you hire a professional, you have more control.  Concerned about the hairstyle of your attendants?  Write it into your "professional" contract that your bridesmaid not cut her hair until AFTER the wedding.  Want your girls to wear their hair in an "undo"? Write that in too!
So what exactly does a "Professional Bridesmaid" do?  Well, exactly what a friend or relative would.  According to the knot.com, duties include"…planning and arranging bridal showers, bachelorette parties, wedding speeches, wedding day logistics and managing email chains and group texts."
Let's face it. In today's world, ladies are thrilled to be a tapped as an honor attendant, but life can get in the way of doing a good job.  If one's JOB is to be a bridesmaid, she can make your wedding her top priority.  But would this really make you happy?
The girls as "Little Girls"
There is something so magical about the bond that ladies share as they support their friend or relative in the months and days leading up to her wedding.  And note the photo above when my daughters were much younger.  Standing up for their sisters on the most important day of their lives is just another page in their book of memories.  Some things just can't be bought…
Photo creds: #1 Hannah Colt