The Infinity Bridesmaid Dress – one dress, so many options!  The attire for brides' attendants in the last couple of years has made a dramatic change.  No long must ladies' dresses match.  Brides are being very generous to their attendants.  They are allowing them to choose the fabric, style, color and price point that best fits their needs. Usually, a color palate is suggested.  But all else is up for grabs.

And what do I mean about an "Infinity" dress?  Well, take a look at the above photo and all the options for it!  Pick your neckline, back, sleeves or no sleeves…I love it! Not your favorite, well, look at all the other options on this post!  The dresses in the next photo are all different, yet they have the same air.  They all have gauzy, floaty skirts, but differing necklines and colors.  The hues flow and compliment each other.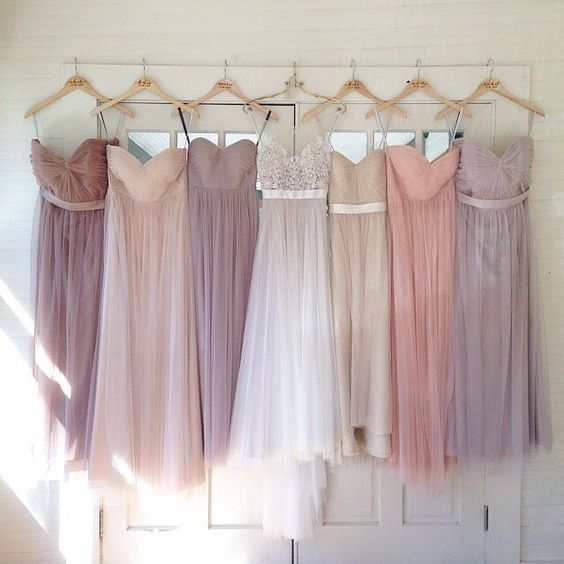 Feeling a little more glam?  Love the beauties below. These gowns would definitely be for an evening affair.  I think it works to have differing hemlines as well.  Perhaps one lady has great legs and wants to show them off — opt for a short skirt!  Have a generous bustling  you're proud of?  Choose one with a more plunging neckline.  It's a win-win for all.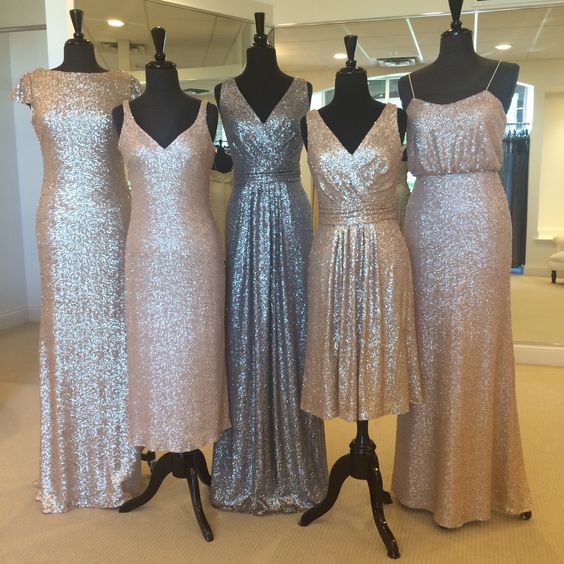 The next two photos have ladies dressed in all the same color, but differing styles.  This works for me.  And I think these girls really COULD wear their dresses again!  If you look closely, the bouquets the ladies in red are varying as well.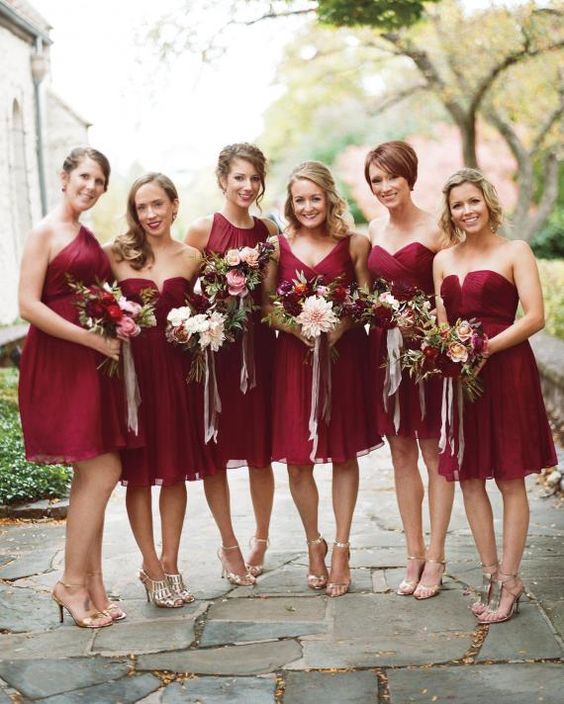 Love the yellow color below.  But I think long gowns for bridesmaids is on the way out.  Especially with a light informal color such as the yellow.  I see this hue as a light casual spring/summer wedding.  Lovely.