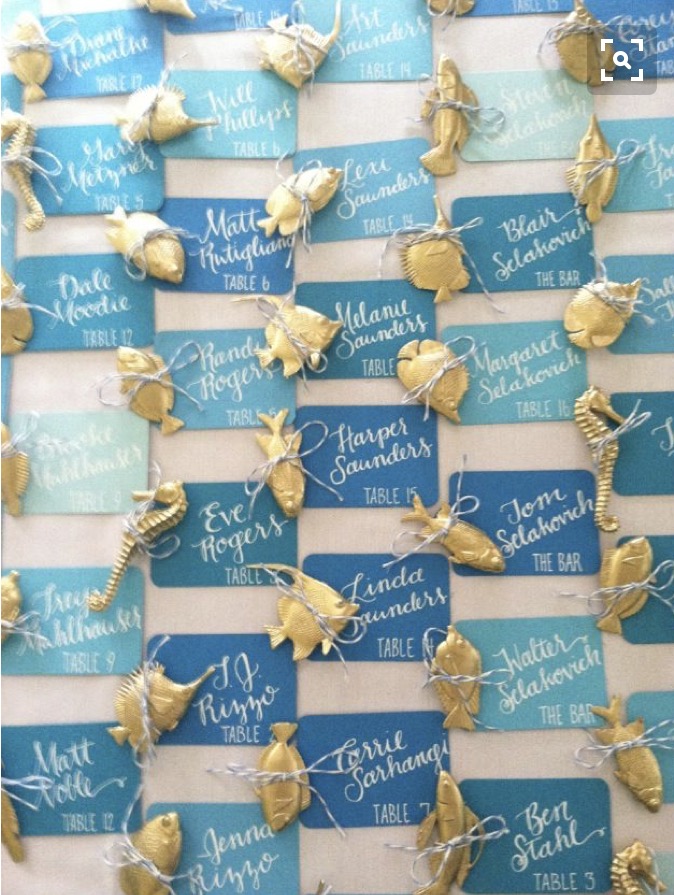 Ah…the wedding escort cards…Sometimes its the last thing the bride thinks of, and the first the guests see at your reception.  Thus, you need to have an eye catching, theme based escort card/table assignment display.  I'm guess that the photos above and below are from a nautical themed wedding.  What do I mean by "escort cards"?  It is the little piece of information that directions you to your table, and holds your seat.  Position one of these babies at your place setting, and your seat is held!  Although I did attend a wedding where a fellow guest switched my husband and my card's with hers because, "I liked your seats better."  Can you believe it?  I let it go, as I was a guest at a dear friend's son's wedding.   Had it been out in the "Real World" it would not have gone uncorrected.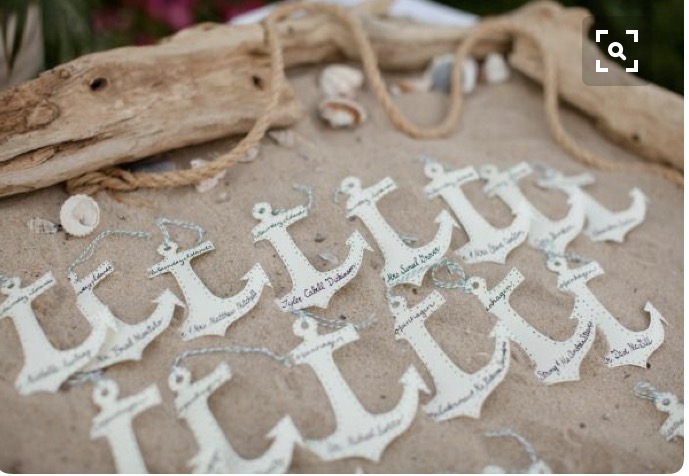 The gorgeous ornament below is a wonderful option for assigning seats.  I love items that operate for duel purposes.  This is a place card AND a favor – ditto the following photo of the beautiful succulents.  Although pretty, would you really hang an ornament from someone else's wedding on your Christmas tree?  Don't think I would, but everyone's different.  The succulents, however, are a different story.  I adore this choice.  I would be thrilled to take home this adorable favor.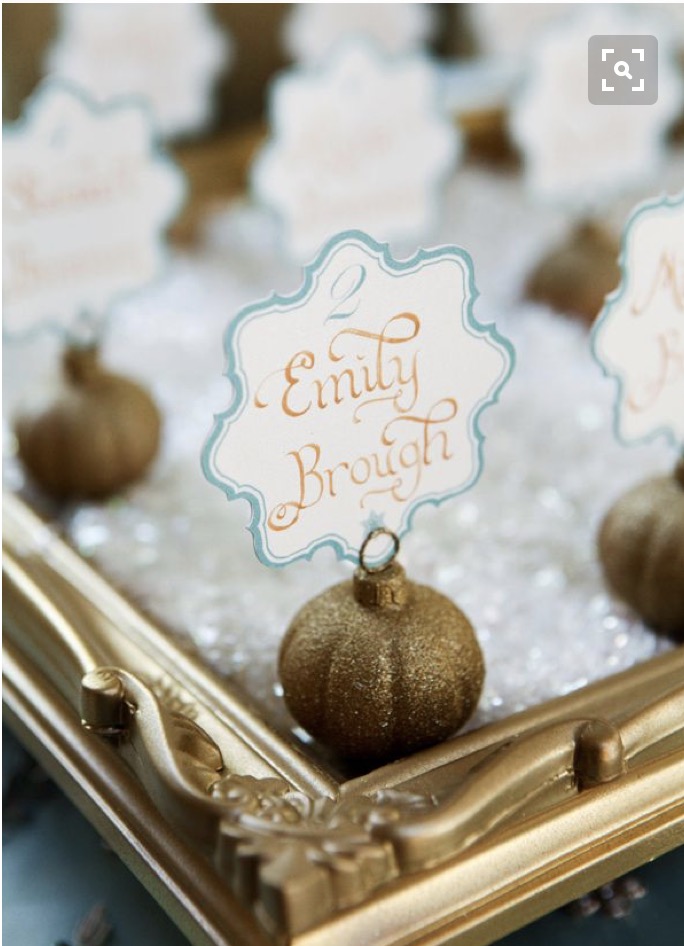 stylemepretty.com
The place cards below are cute for a "Farm to Table" themed wedding, but I'm concerned that this lovely pint of fruit would go to waste.  I double it would be eaten at the wedding, and I don't see a whole heck of a lot of guests taking it home.   Not sure if I even would.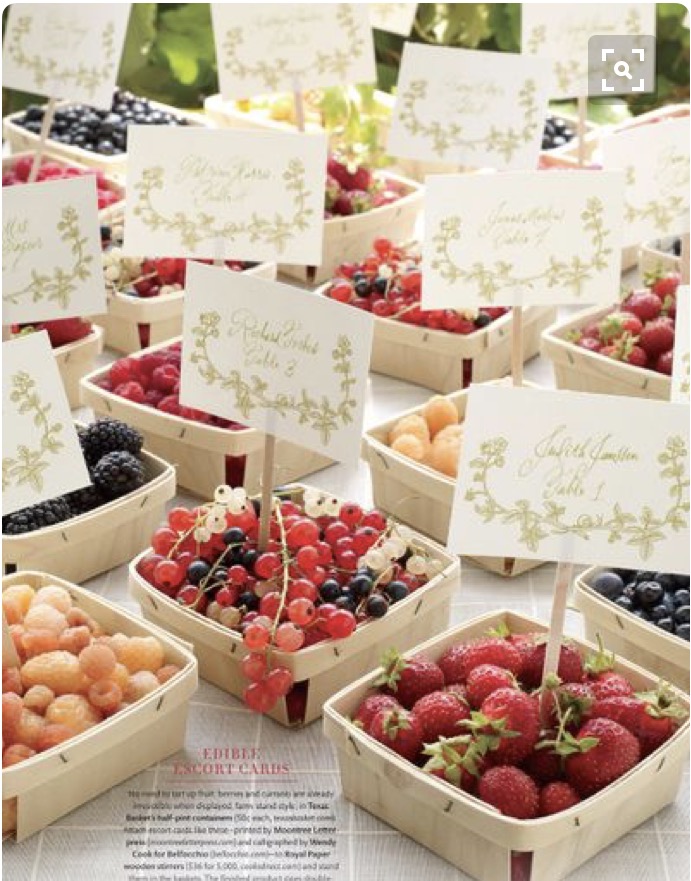 Aesthetically, the floral trimmed "Table Chart" below is my favorite.  Love the "Shabby Chic" table assignments.  My only concern?  No one will get a "Take Away" to claim their seat.  Although as mentioned above, who's to stop a rude guest from stealing your seat anyway? 🙂