Looking for an update from the new wedding dress designer Olivia Humphyres for Nova McLaren?  Would you consider a bespoke wedding gown? I recently did a question and answer session with her that will answer your questions better I.  She describes a wedding shoot she worked on.  Enjoy!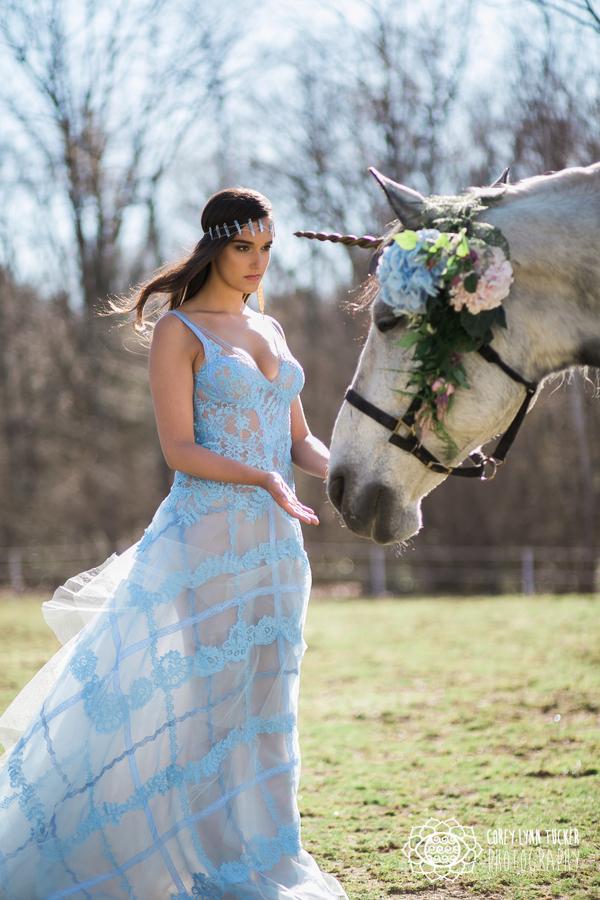 MK:  2016 has ended.   What were you been up to this past year?
O: I started off in the early spring meeting with my friend Katey from Waterford's KLW Design Co. – she and a bunch on CT wedding vendors were working on a collaboration for a styled wedding shoot.  It was a celestial wedding shoot inspired by the Pantone colours of 2016: Serenity Blue and Rose Quartz.  Katey approached me to design a gown for the shoot.
MK: oh sounds like a delightful concept, what did you make?
O: I designed a dreamy serenity blue gown using french lace, silk organza and tulle with a latticed lace bodice and an airy flounced skirt – I had an idea that I wanted a very delicate version of a Daenerys Targaryen, (From 'Game of Thones'), Gown!
MK: Beautiful! Where did you shoot?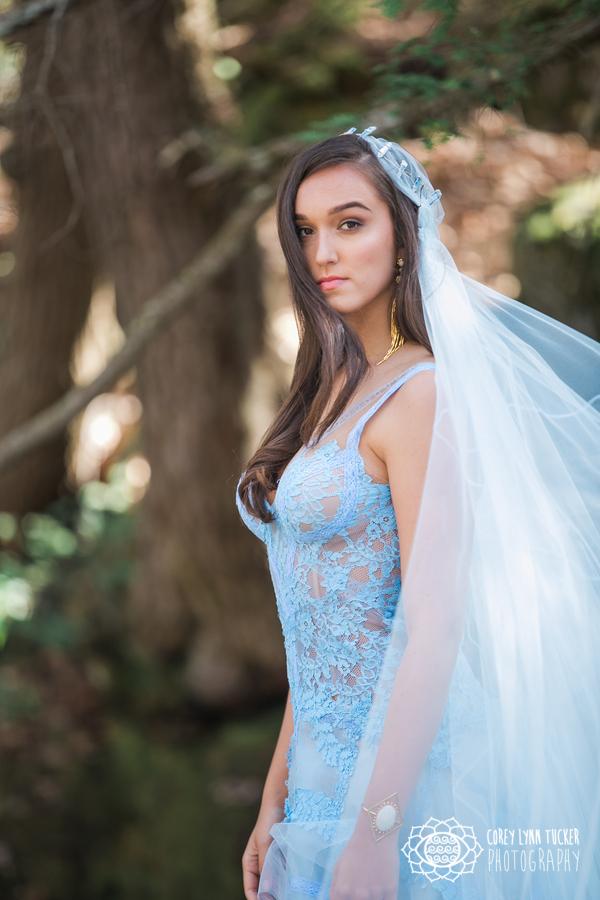 O: We took some shots at the photographer
'
s studio near Hartford, then we relocated to a local beauty spot on a river where the light was dreamy!  And finally at a friend's farm to shoot with her horse.
O: The shoot was debuted on Aisle Society  http://www.aislesociety.com/post/pieces-light-celestial-wedding-shoot which was so exciting and gave me lots of images to promote NOVA McLAREN!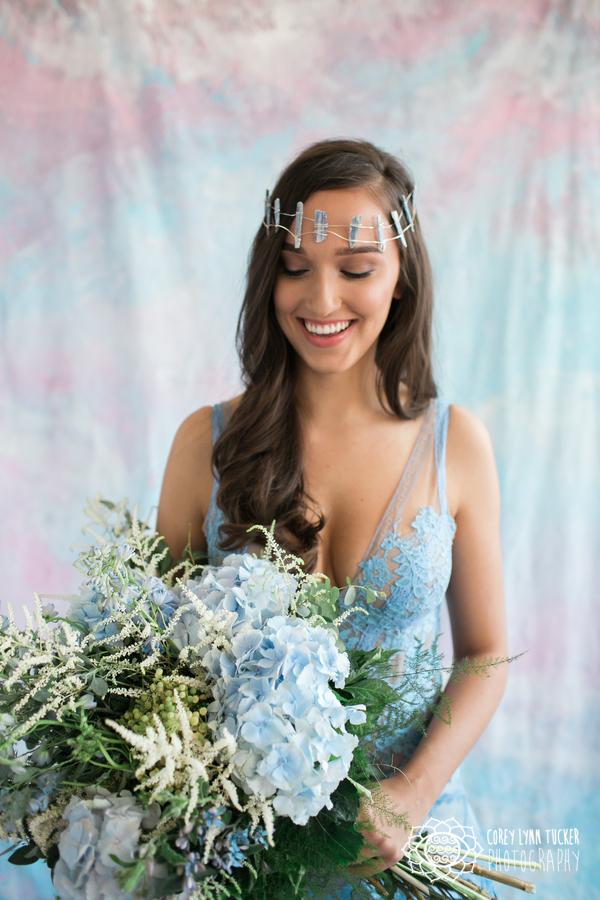 MK: I love the photoshoot, the dress looked beautiful and blue is a choice I see for the bride who wants to truely encompass her 'something blue'!
O: Yes!  The dress is actually available for purchase for $3500 – and it has a veil too, and it's famous of course!
MK:  What else has been keeping you busy this year?
O:  I've been working with my 2017 brides, I met with them in early summer for their initial consolations – we swapped ideas so I could get a good feel of what they like and how they want to look, I took their measurements and I drew them original dress sketches which really got them excited!
MK:  Oh wow and do you discuss fabric details at this point too?
O: Absolutely!  My clients love looking at the different laces and love being able to play designer.  I saw them all at the end of summer with their first toile fitting (the cotton prototype) and now we're almost ready to order fabric.
MK:  Sounds super exciting!  Summer was when you made your move here to Connecticut, how are you finding our corner of New England so far – does it remind you of home?
O: (laughs) Actually, yes! All the names are the same as back home in England, some of the pronunciations are a little different but I guess the revolution happened! We're down in Madison on the shoreline and it's beautiful, I love having more time here now I've resigned from my position as Pattern Maker at Christian Siriano.
MK:  He seems like such a nice guy!
O:  He is!  Really lovely and a great designer to work for, I enjoyed my time there a lot but I'm very happy to have more time to focus on NOVA McLAREN; designing and making beautiful dresses, meeting with new clients and promoting custom bridal wear by me!
MK:  That's great 
Olivia
!  I'm looking forward to hearing about the next phase of the dress process!
 Don't worry, we'll check in periodically with Olivia and see what's she's up to in 2017!  🙂  You can always visit her website at: 
http://www.novamclaren.com