We all have crazy friends and relatives…and they bring out the best AND the worst in us…especially when a wedding is involved.  Ellen Byron's latest installment of the best selling 'Cajun Country Mystery Series', "Body on the Bayou", offers us fun, mystery, laughter, and a delightful glimpse into the craziness of planning a wedding… all while solving a murder!  Amazon offers a great synopsis: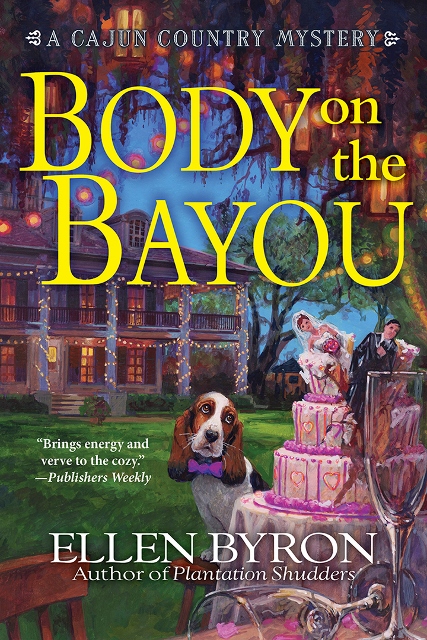 The Crozats feared that past murders at Crozat Plantation B&B might spell the death of their beloved estate, but they've managed to survive the scandal. Now there's a très bigger story in Pelican, Louisiana: the upcoming nuptials between Maggie Crozat's nemesis, Police Chief Rufus Durand, and her co-worker, Vanessa Fleer.
When everyone else refuses the job of being Vanessa's Maid of Honor, Maggie reluctantly takes up the title and finds herself tasked with a long list of duties–the most important of which is entertaining Vanessa's cousin, Ginger Fleer-Starke. But just days before the wedding, Ginger's lifeless body is found on the bayou and the Pelican PD, as well as the Crozats, have another murder mystery on their hands.
There's a gumbo-potful of suspects, including an ex-Marine with PTSD, an annoying local newspaper reporter, and Vanessa's own sparkplug of a mother. But when it looks like the investigation is zeroing in on Vanessa as the prime suspect, Maggie reluctantly adds keeping the bride-to-be out of jail to her list of Maid of Honor responsibilities in Body on the Bayou, Ellen Byron's funny and engaging follow up to her critically acclaimed novel Plantation Shudders.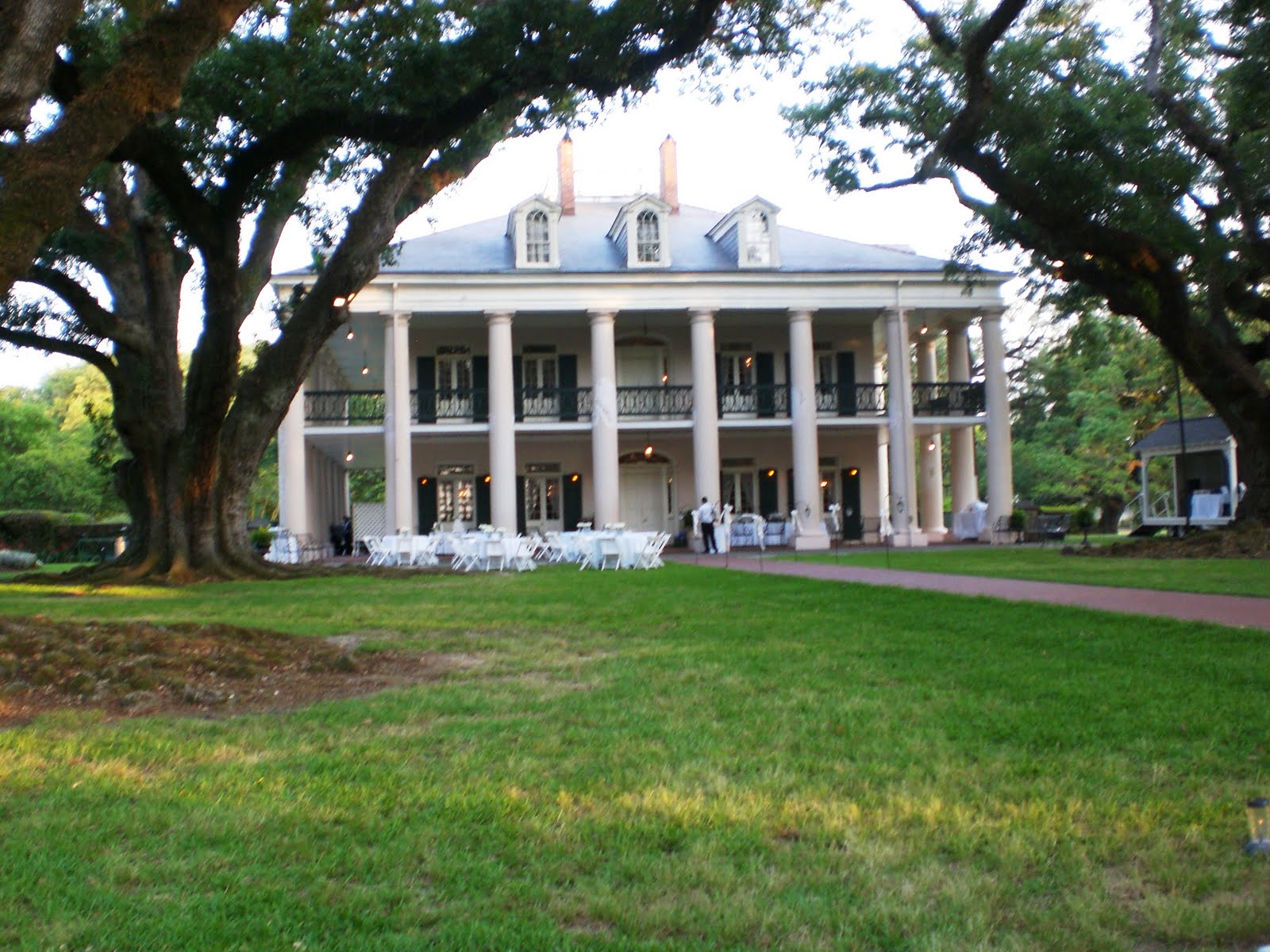 In my mind's eye, the Crozats' Family Plantation B and B looks something like the photo above.  It's definitely on my bucket list to stay at such a picturesque establishment.
Did I like this book?  No…I LOVED it!  It's incredibly  appealing how Byron weaves family, art, an sightful glimpse into rural Southern customs and etiquette into a tight, quickly moving cozy.  Our heroine, Maggie, is a fun mix of artist, family member, sleuth and romanic figure.  Which of Maggie's great qualities do I like the best?… her artistic bent. She is quite talented and uses it to express herself, and help others to do so, especially a precious little boy.
Would you like to obtain your own copy of "Body on the Bayou"?  If so, click on the either the Barnes and Noble or Amazon link, to be directed to the book's page.  Once you read "Body on the Bayou", you'll definitely want to read the first in the series, "Plantation Shutters"!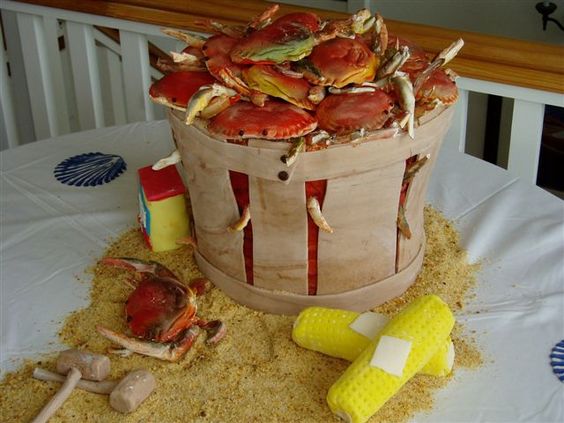 What to serve at a Cajun wedding?  Well, if you've ever been to the region, you know the food is exceptional and plentiful. I, personally, would hope there would be some such fare as the photo above!
Below a photo of the lovely author, Ellen Byron.  Hey!  Would you like to hear about HER wedding?  Thought you might… Guess what?  My next post, already written, will feature Ellen's "Wedding That Almost Wasn't", in her very own words!  Check back soon!