Lost Wedding Traditions…A family member sent me an article a few days ago about "Classic Wedding Traditions That Should Be Brought Back" from 'Country Living Magazine'.  Click on the link if  you'd like to read the whole article.  I picked my favorites, and will share with you.  🙂
Making a "Grand Exit".  Yes, brides and grooms these days want the photo of a "Grand Exit" but do they really leave?  No.  There is more often than not an "After Party".  For those of us from an older generation, this is how it works: The younger set moves onto another location and they continue partying with the bride and groom.  But I LOVE the old time glamour of waving the bride and groom off as they start their new life together.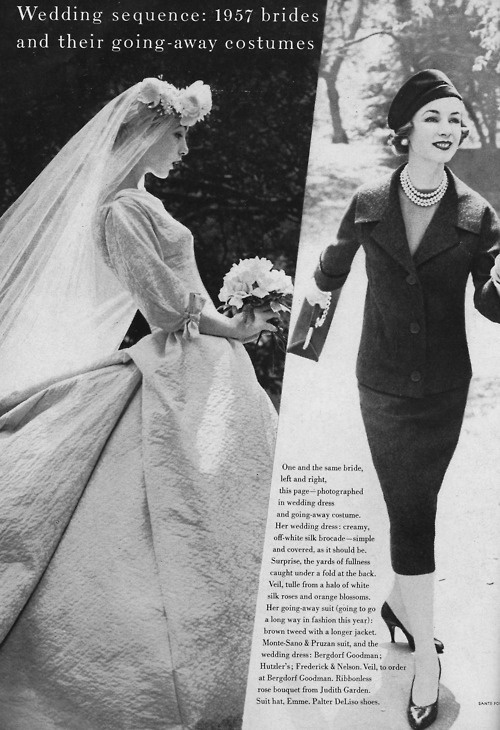 The bride in the above photo is pictured in her gown, AND her going away suit.  Remember those, 'ladies of a certain age'?  I had a going away suit, and a posy of my favorite flowers, violets, to pin on it.
2.  Freezing a slice, or the top tier, of your wedding cake. I did this, and so did my girls.  But I think it is becoming a thing of the past.  Most weddings I worked on this summer had a different dessert from the traditional cake.  And those who had cake?  Well, they didn't freeze any of it.  Think you may like to freeze YOUR cake?  Click on the link to a previous blog post, Preserving the Top Tier of Your Wedding Cake  Do you need help defrosting your cake?  Click on the next link: Defrosting the Top Tier of Your Wedding Cake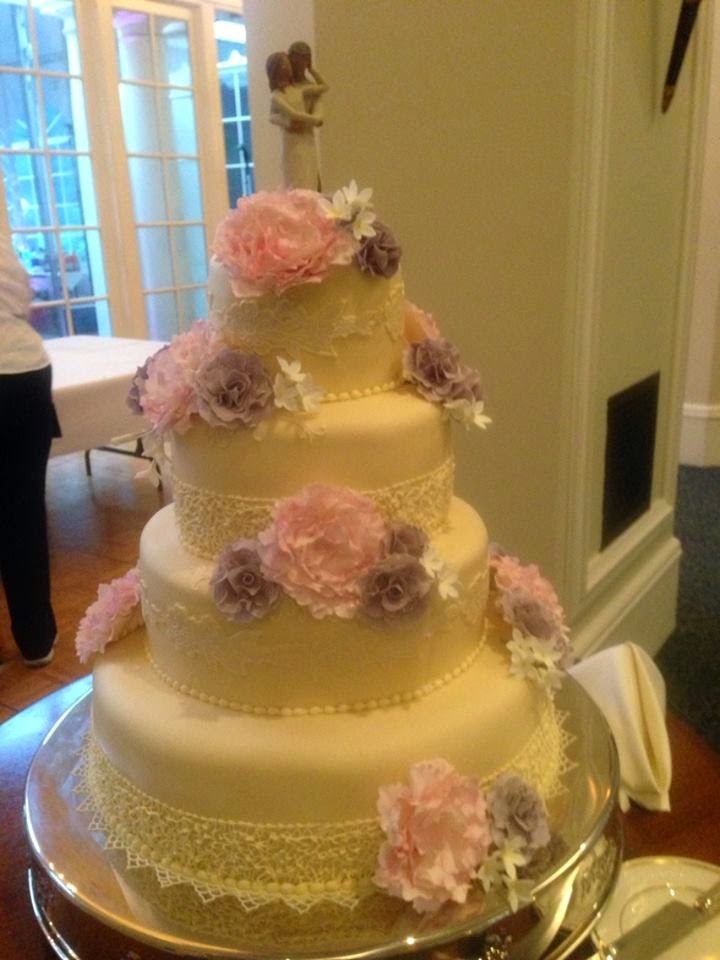 Above, daughter Maggie's wedding cake. If you're going to freeze a tier, make sure you get an extra one, as Maggie did, so you don't have to freeze too much.  You just need a bit, but it will be taste better if you freeze an entire section.  Photo cred: Patty Cloherty
3.  Serve a Groom's Cake.  Now this really IS a thing of the past.  I have been married lost 33 years, and none of my friends had a "Groom's cake.  If you'd like to read more about this luscious option, click on the link Groom's Cake.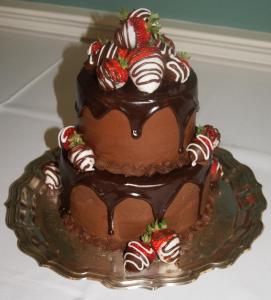 Oh, my!  I have more quaint traditions to share with you, but we are out of room, AND words…next time?