You're engaged! Will you have a party to commemorate this milestone? An Engagement Party used to be de rigor, not now, not so much. Most couples do like to celebrate their new status in some fashion – some people like to have a party to celebrate their engagement, whilst others might prefer a simple engagement photoshoot (if this is something that interests you then you can Learn more here).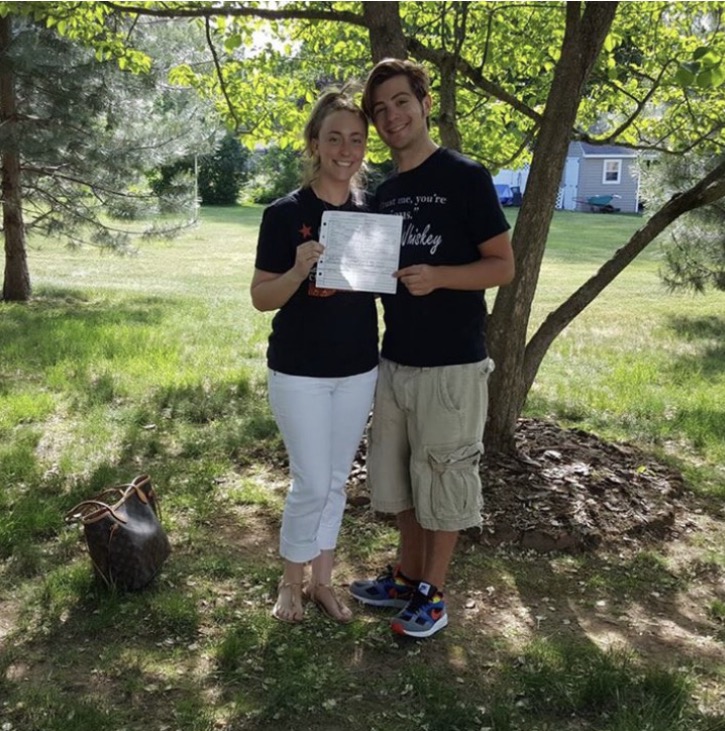 Above, you see my daughter, Kathleen, and her then finance, Tyler, holding their marriage license. Thank you, Janice, Tyler's mom, for capturing this sweet moment.
Did we celebrate with a party when my two daughters announced their engagements? You bet we did. We chose to make the parties intimate with family only, but they couldn't have been more festive. Big or small, what makes a good engagement party? Well, it's just a party, after all, but there are a few guidelines that should be followed with any party to ensure all flows smoothly.
1 — If you choose to hold the party in your home, consult either a caterer for proper refreshment qualities, or a chart such as the one below. Nothing puts a damper on an event more than not having enough food.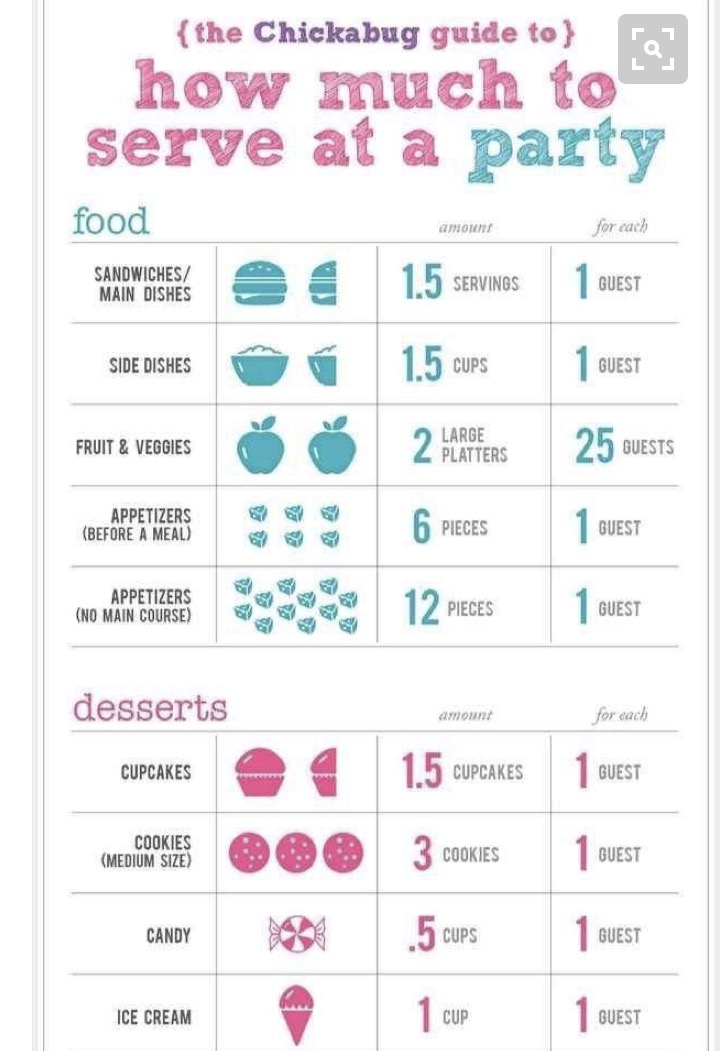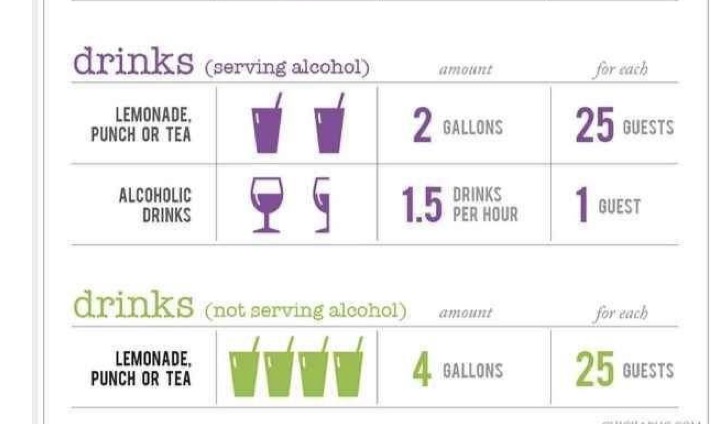 2 — Plan some sort of activity. It need not be the expense of a DJ or band for dancing, but SOMETHING to 'get the party' going. Depending on the size, it can be something as simple as a dice or card game.
3 — Decorate. Hey! This is a good opportunity to practice those DIY projects for the 'Main Event'! Love the wine bottles! And the project appears easy enough for even ME to try…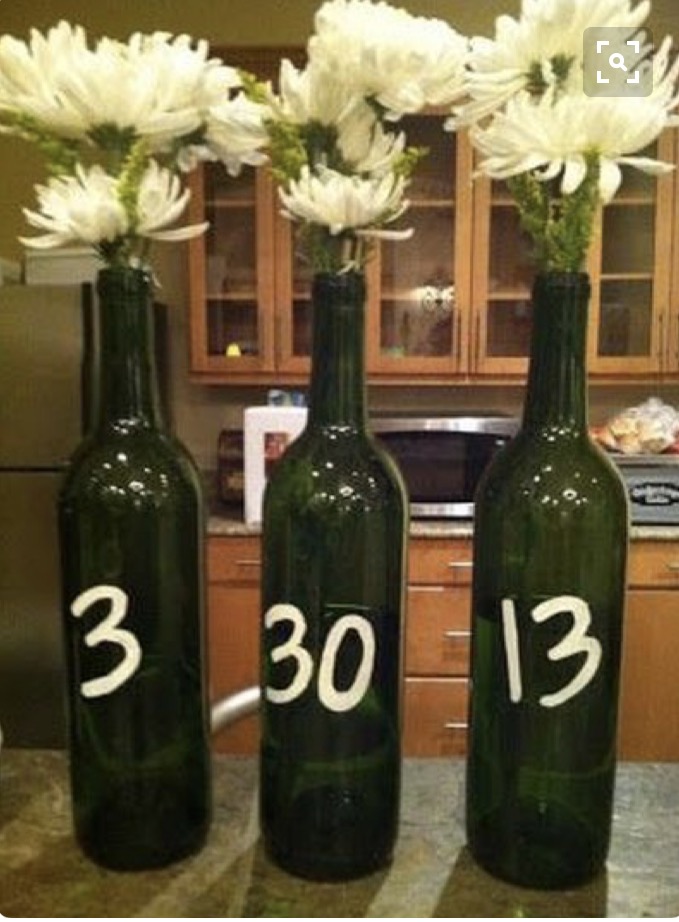 onestopparty.com – photo above and below
The door decoration below just says "Wedding" to me. Love the play on a bouquet, and 'veil'.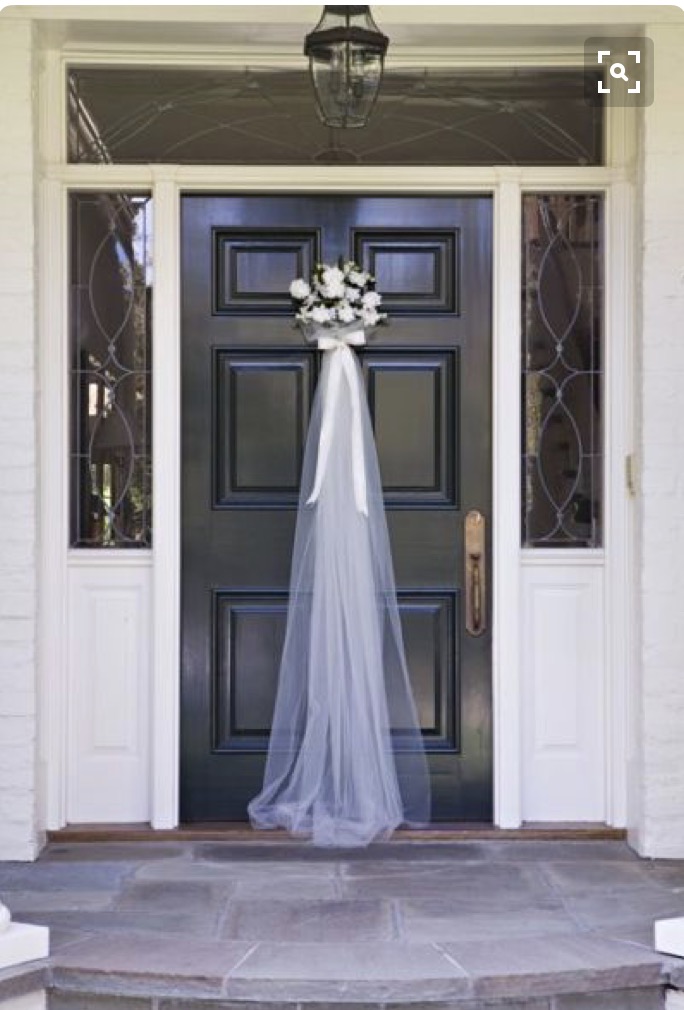 4 — Do Something Fun With Your Bar
It's a party! Go out on a limb, whether you cater your party or do it yourself. Festive equals fun. Love the "bubbly" bar in the photo below. You may be surprised at the cocktail options available to you when champagne is used as your base alcohol. Give it a try!