Your wedding music style.  As with any wedding details, there is not right or wrong, just what is your preference.  But don't forget the music.  Music creates great emotion in people.  I don't think anyone would argue that.  Music can bring back sweet or sad memories.  There are songs that will bring tears to my eyes.  Other songs remind me of my youth and make me feel invincible once again!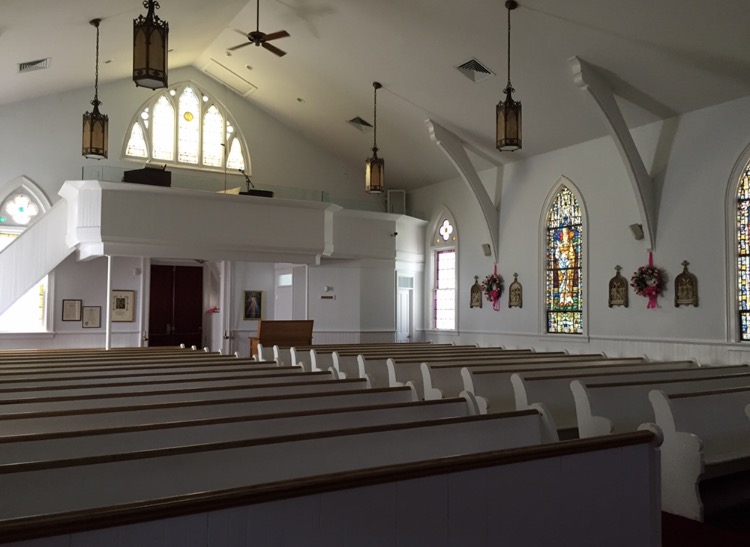 Mary P.Karnes photos
So don't forget to include meaningful pieces of song into your wedding ceremony, not just your reception.  Above you see the empty church of St. Augustine, Glastonbury, Connecticut where my oldest daughter was married.  In the back, you see the choir loft.  Kathleen wanted a stringed ensemble.  I drew the line at that one.  I felt it was an extravagance.  Boy was I wrong.  Her generous mother-in-law saved the day and graciously gifted the kids with the music of their choice.  It was so beautiful.  I wish I had a picture of them, in fact I believe I do…but have not located it — yet…
Below, are Kathleen and Tyler's programs from the wedding chronicling their music choices.  Did you know they didn't recess to the wedding march, (even though the program lists it 🙂 ), but a song from "Star Wars"?  Had they not told me, I wouldn't have known — very similar!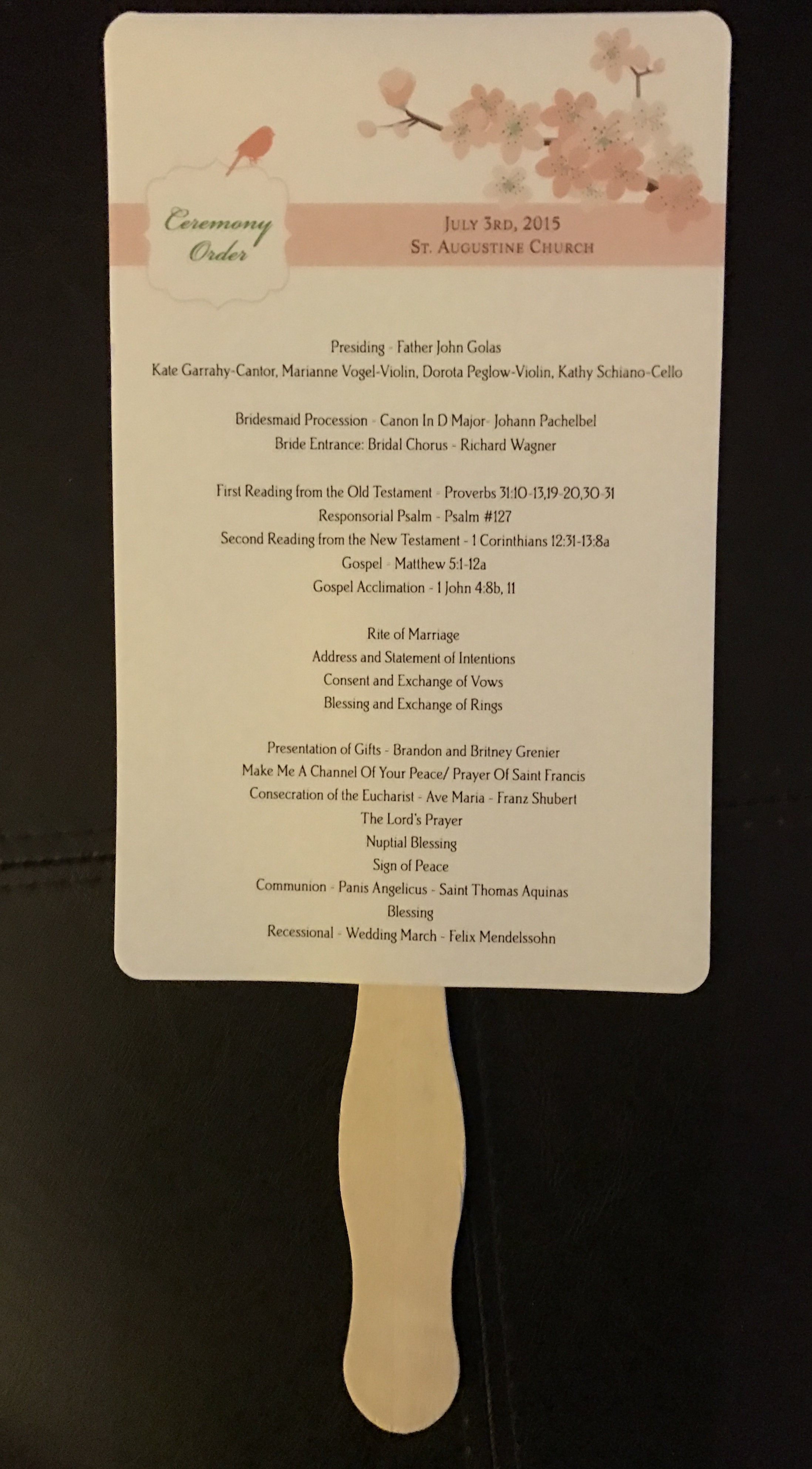 Mary P. Karnes photos
Below is a…marimba!  I thought it was a plain old Xylophone, but it has deeper tones. It was played at a wedding I did this summer. The groom was quite proficient and wanted the beautiful music played at the wedding.  He asked a groomsmen to play and it was joyful and moving.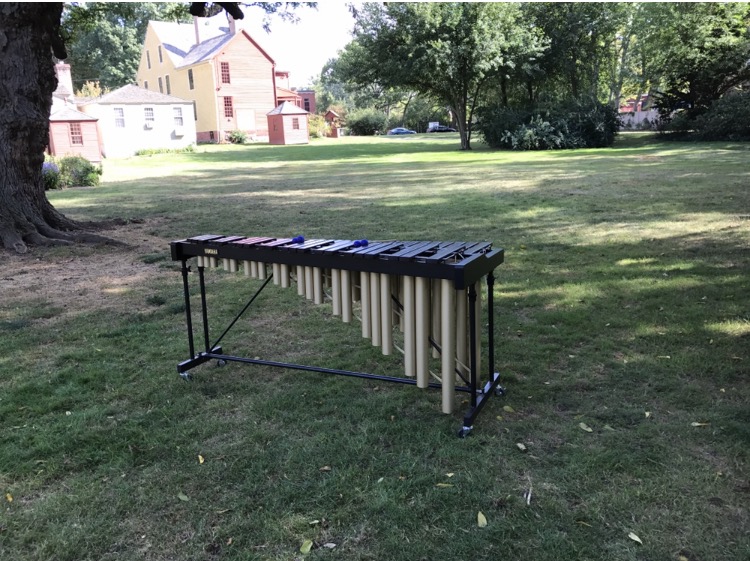 marimba – Mary P. Karnes Photos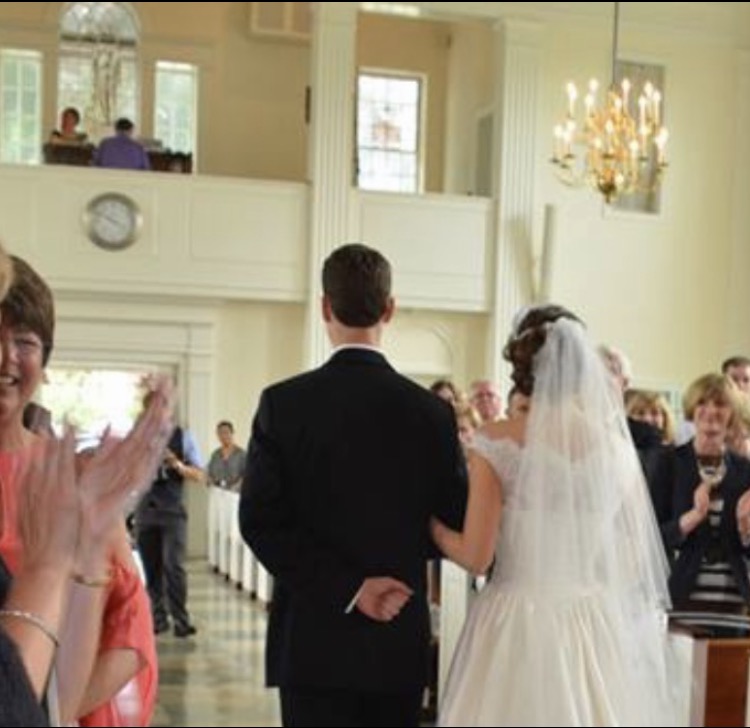 Patty Cloherty photos
Wow!  The above and below photos make it into my blog post two days in a row!  But they are being showcased today, not for the bride and groom, but to share the location of the gifted musicians who preformed at daughter Maggie and Robert's wedding at St. Paul's Roman Catholic Church, Glastonbury, Connecticut.  The organist is a professor at the University of Hartford, and the soloist, well, let's just say she sang the "Ave Maria" more exquisitely that I've ever heard.  Did you know there is more than one version?  The one sung at the wedding was stirring and not at all mournful.  We all have my husband, father of the bride, to thank for finding her.  She made the ceremony complete.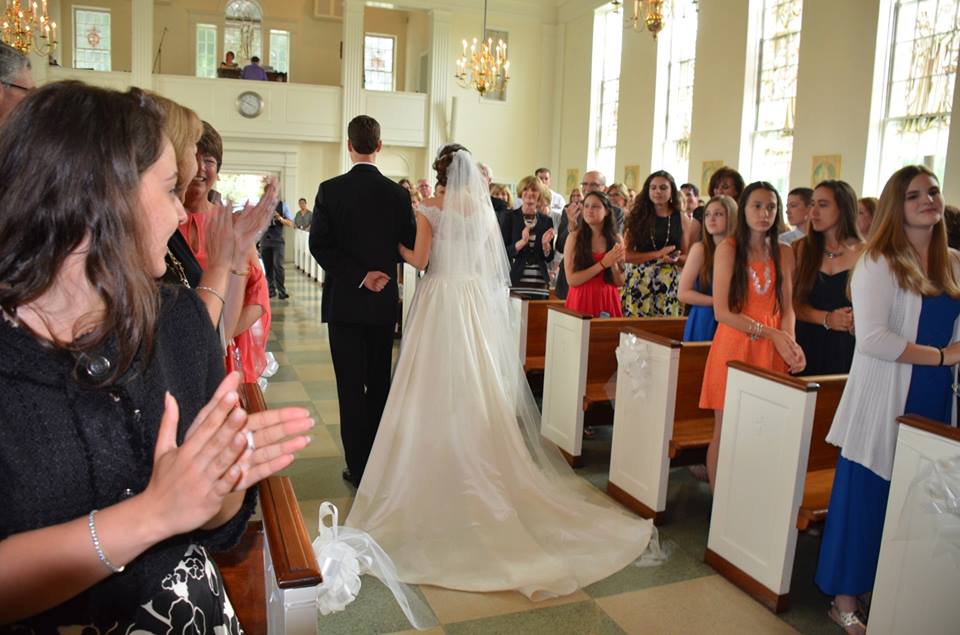 Patty Cloherty photos
And don't forget to choose those perfect songs for your reception to dance the night away to. Nothing gets a party started like good dance music.  Your take-away from this post – do your research and find just the right, meaningful music for YOUR special day. So if you are a fan of all those cheesy classics then get a cover band to listen to all the classics you should get a band that you know you will love – you want a band that will make you enjoy the music and your wedding!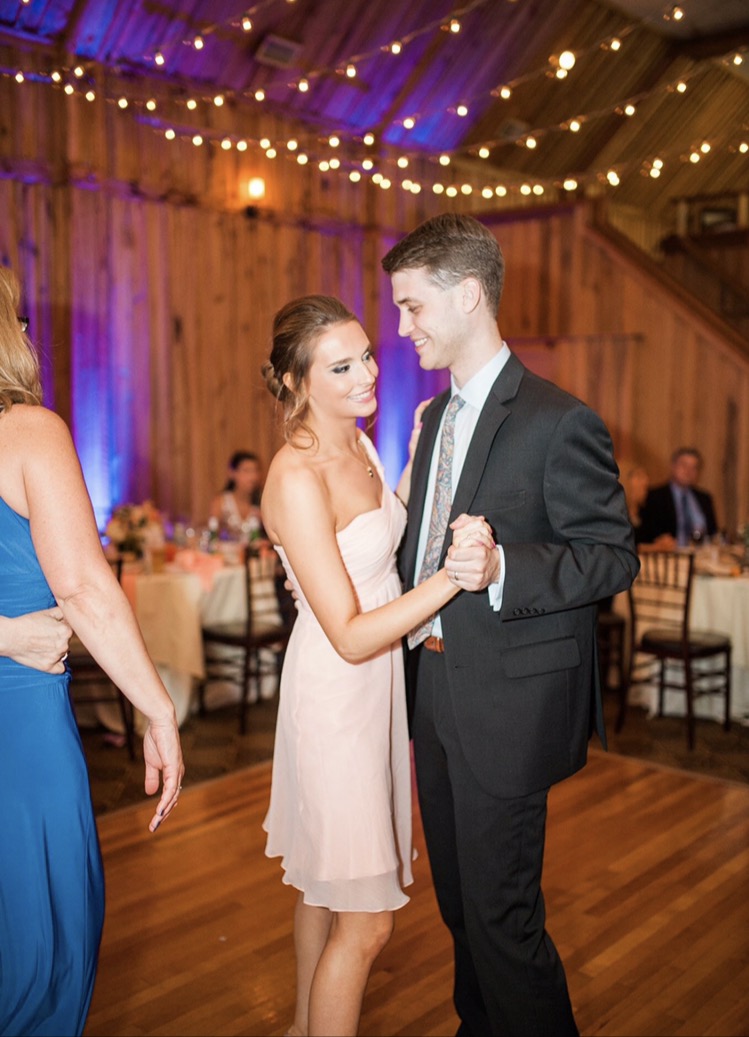 Hannah Rachael Colt Photos