Ah… the bridesmaid dress … we women all have strong thoughts about bridal party dresses. We've all worn them. I truly think in my generation, brides picked the ugliest dresses so their bridesmaids did not outshine them… 🙂
In the last five years, the bridesmaids' uniform has morphed, I think for the better. Now, the dress is something ladies truly CAN wear again! Remember, ladies of a certain age? We all promised our friends, "…and you can wear it again!" As we showed our bridesmaids the less than attractive dress. The same dress all the girls could be wearing to the same future event.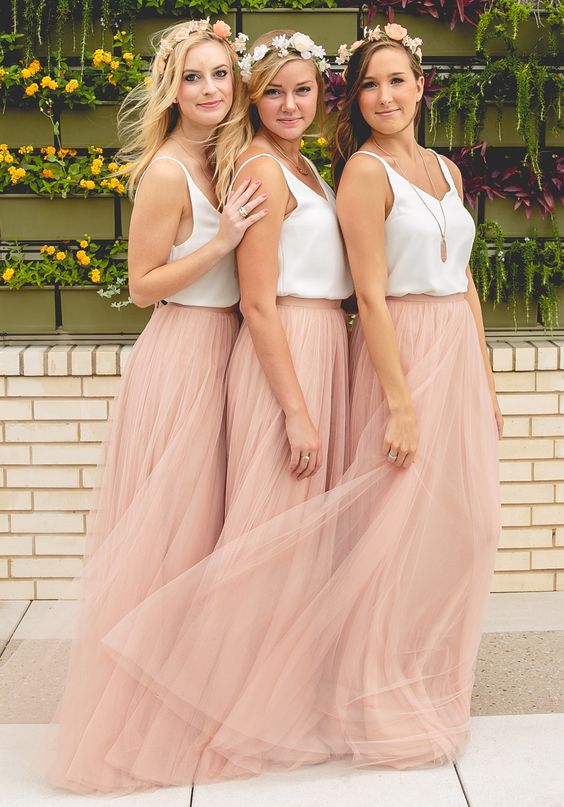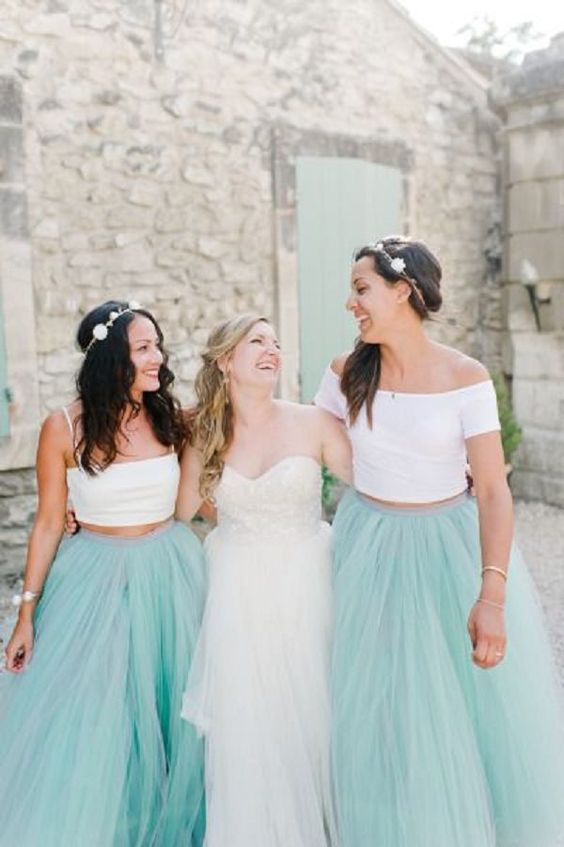 What do you think of the two photos above? I personally love the two piece option! And I think the netting skirts are lovely – although really, not wearable again… I love the options brides are giving their maids, that of choosing dresses similar, but different either in style or color. That way, different body types are considered. While the dresses below seem to match, the bodices and colors are different.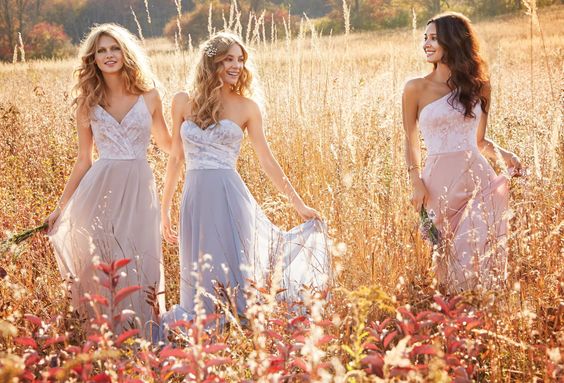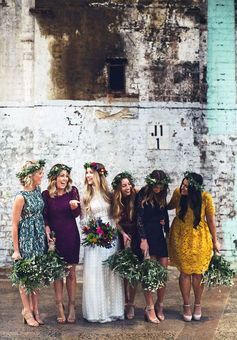 Modern brides are even going as far as to let their friends wear whatever they can afford AND feel good in. Look at the photos above and below. While I wouldn't go as far as to say the above photo dresses flow, I DO think the bottom colors and styles work well together.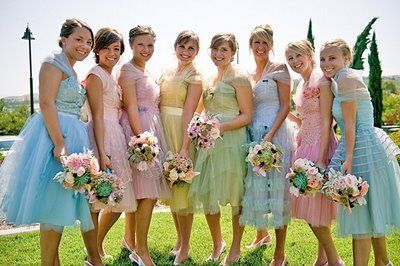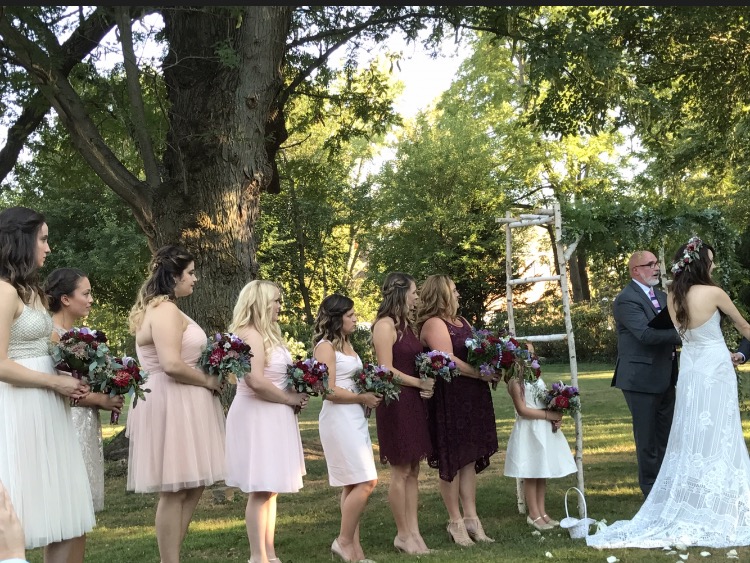 Mary P. Karnes photos
Love love the next two photos. The top photo is from a wedding I worked this summer. The bride had her maids dress in pastels and her honor attendants in a darker shade. Lovely. And the bottom photo is from one of my favorite posts, Rustic Wedding Done Right . Click on the link if you'd like to read about it. While not the same dress or shade, the dresses work with a complimentary color palate. Exquisite.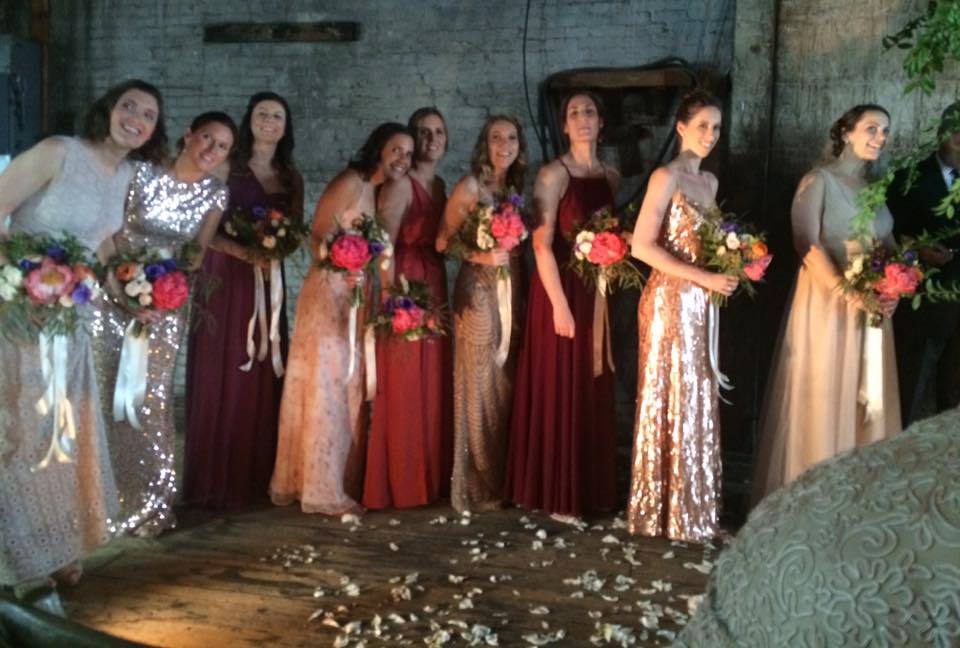 Photo contributed by bride's family friend.