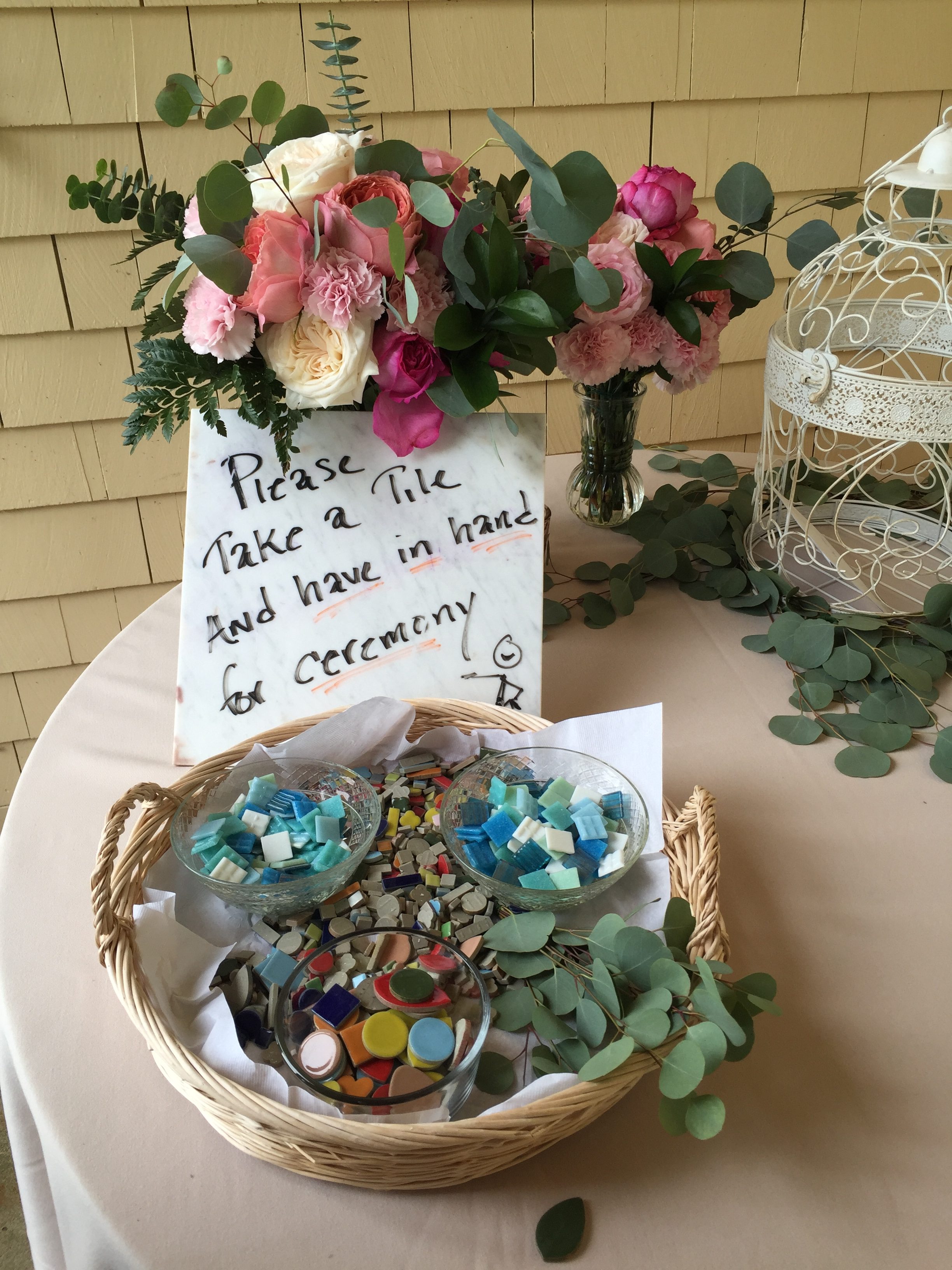 Wedding tiles, so many options…
Just about every type of supply has been used in the enhancement of weddings.  What about tiles?  The wedding I worked last weekend had a most unusual use for plain glass tiles.  Here's how it works:
Purchase simple stepping stones from your local hardware store.  They can be round, square, any shape.  Buy some sort of cement fixative to spread on the stepping stones in anticipation of placing tiles on stones.  THEN… before the ceremony, hand out to the guests the tiny pieces of glass tile that you have purchased at a local craft store.  Make sure you have a few groomsmen to hand out tiles to guests who missed picking them up before the wedding.  Midway through the ceremony, explain to the guests that immediately following the wedding, they are going to have the opportunity to place their chosen tile onto the stepping stones, (cement already spread on them), to become a lovely remembrance of the wedding. The bride can then use them in her garden, or other out-door location.  It was a hit!
This inspired me to research other uses of tiles in a wedding.  There were actually quite a few.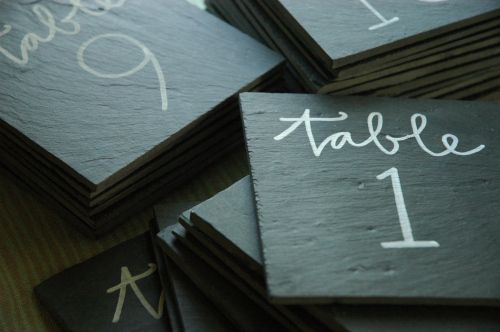 kellyplace.com The most common usage were for table numbers.  Quite wise, really, as they would be less likely to blow over in the wind if you were having an outdoor reception.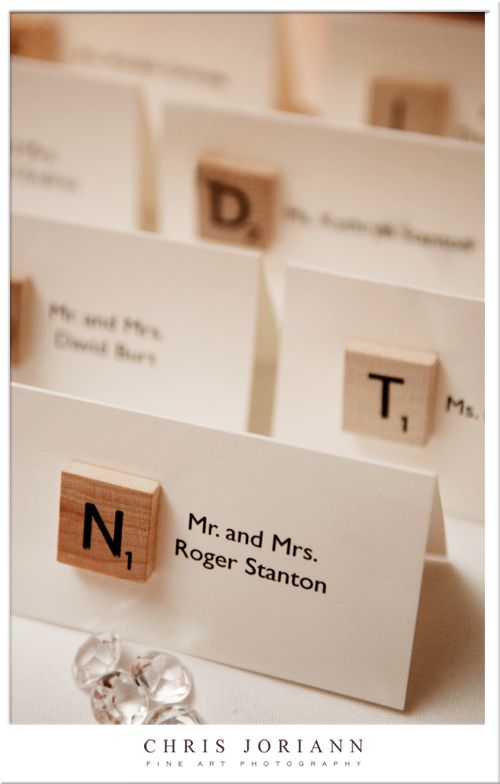 chrisjoriann.com   Something I saw a lot of on pinterest.com was the use of scrabble tiles for everything from escort cards, to favors, to ring bearer pillows.  I'm not sure what the symbolism was for this…perhaps the bridal couples LOVE scrabble – or they are nice uniform letters?
How about these gorgeous Mexican tiles with guests' names on the back as their escort cards?  I LOVE this!  I think it would make a nice keepsake as well for guestsl.