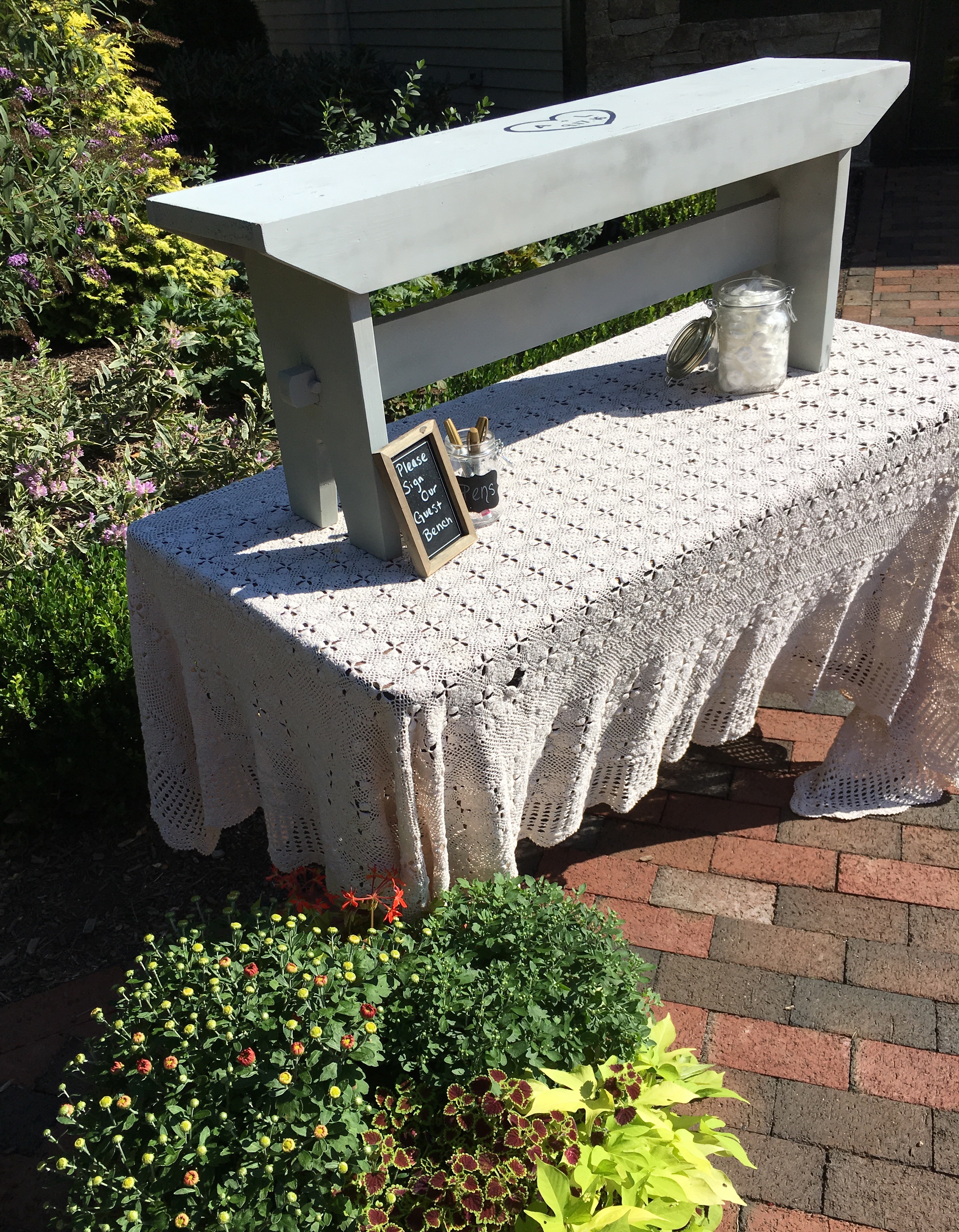 Debbie Stauble photos
I encountered more Unique Wedding Guest Books in the past two weeks!.  Think a guest book and a feathered pen will work any more?  Nope.  Brides and Grooms these days try their best to out do each other, with delightful results.  And to call them "Guest Books" any longer is surely a misnomer.  They are anything but books.  They're  more a special keepsake to be displayed in the new couple's home.  It is often something involving a hobby or a remembrance of how the couple met.
The top photo is from a wedding my creative associate, Debbie, worked.  It's a hand-made bench, which the guests were asked to sign in black sharpie. Love, love this idea.  It will be given a proud place of honor in the couple's new home.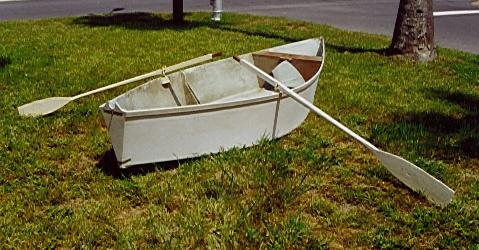 I feel a degree of guilt, as my daughter, KK, and son-in-law, Tyler, wanted to use boat oars  for their guest book. In my defense, at least as I remember it, they came up with the idea late in the game, and I was overwhelmed.  Had I had a wedding planner to take some of the pressure off…  🙂
Boats are special to KK and Tyler.  They love to fish at Tyler's family's lake house, and he proposed on the water.  It would have been perfect. Perhaps at a future anniversary party…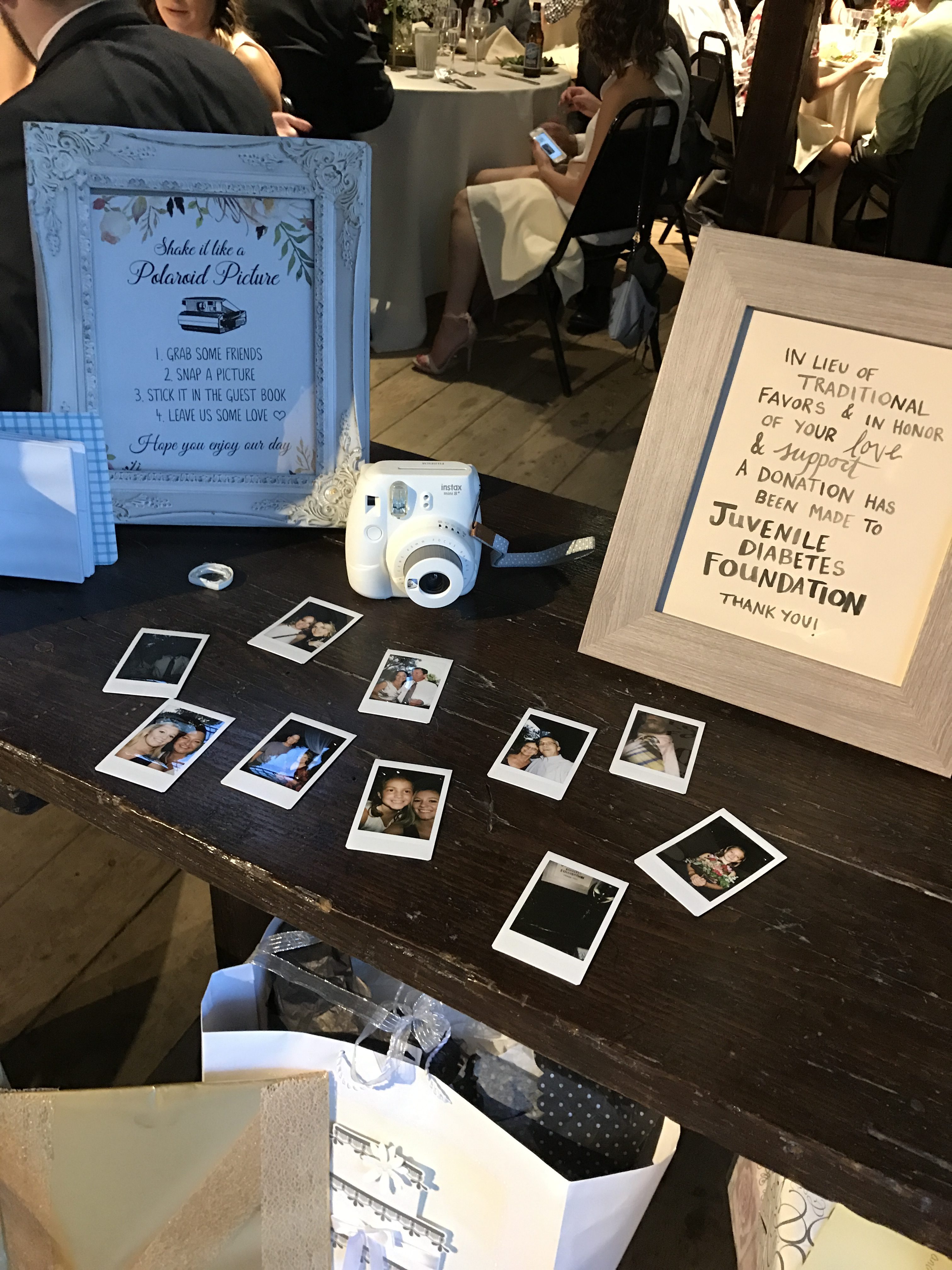 Mary P. Karnes photos
The above photo was taken by yours truly at the wedding I worked last night. (If viewing on a cell phone or tablet and the photo appears sideways, by apologies!)  The bridal couple purchased a fancy instamatic camera, (made for tiny photos), and asked guests to take selfies.  Then the photos were signed by the guests and placed in a photo album.  Charming.  Not only a cute "guest book" but entertainment for the guests!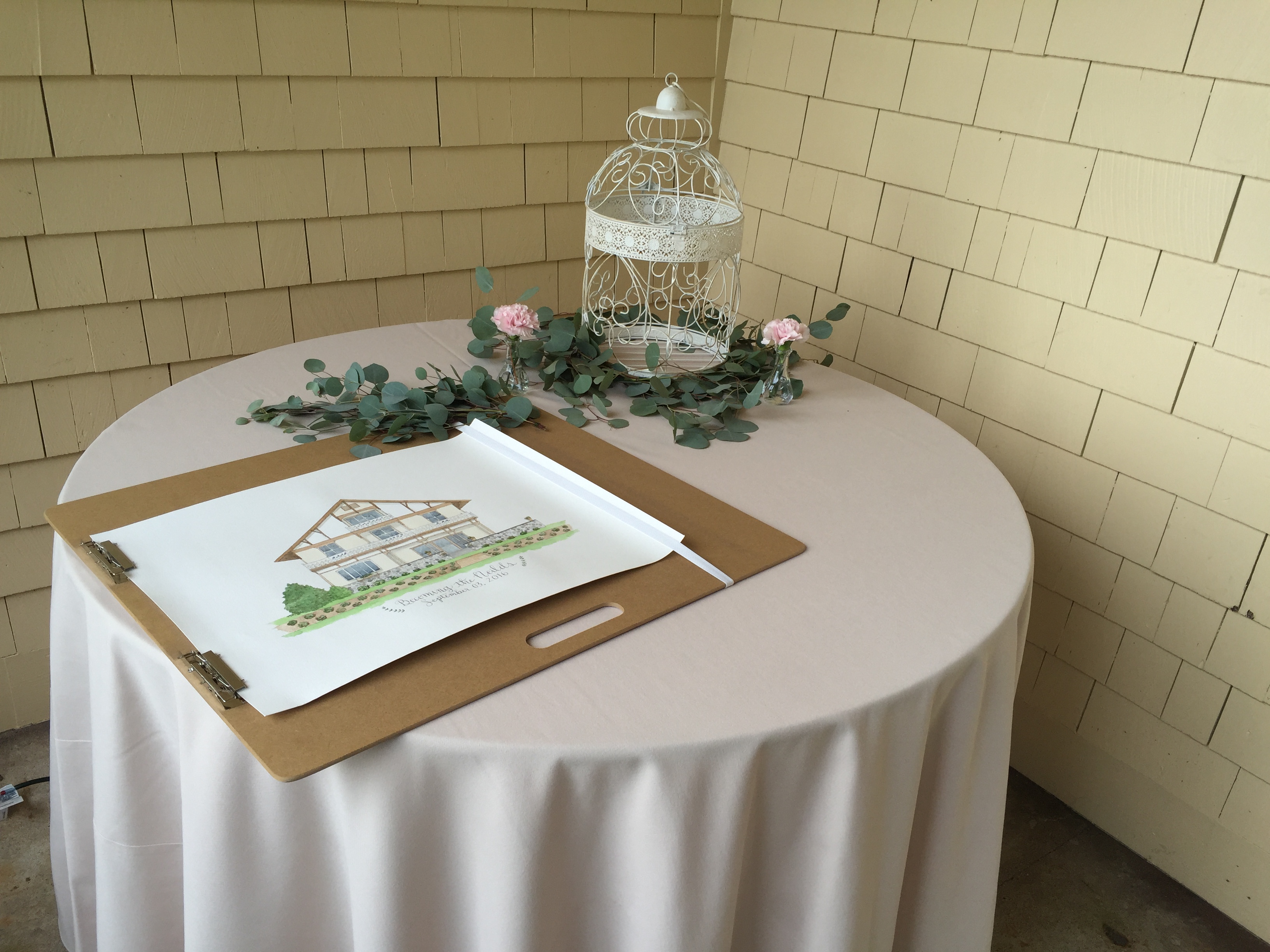 Mary P. Karnes photos
And so far…my favorite "guest book" from my summer weddings.  The beautiful artist's rendition of the family lake house where the bridal couple's wedding and reception was held.  Guests were asked to sign around the drawing.  Post wedding, it will be framed and hung in the bride and groom's home.  If you'd like to read a pervious post about even more innovative "Guest Book Ideas" click on the following link.  The New Wedding Guest Books