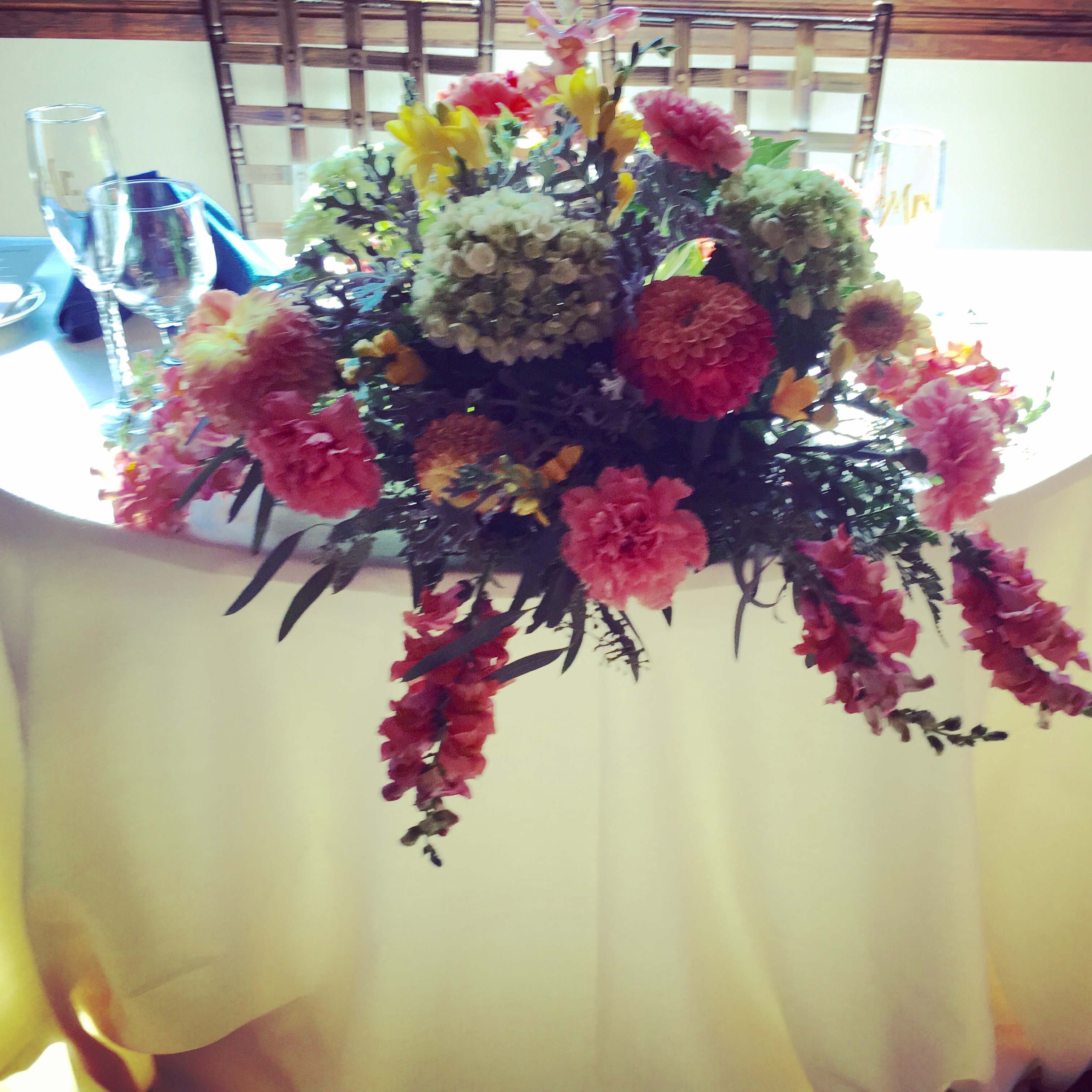 Fall Wedding Flowers… If you live any where where the leaves are turning color, the air is more crisp, you know it's fall. Even if you live in sunny Southern California, you may feel a little nip in the air. This can, and SHOULD change the color theme of your Fall Wedding.  The above flower arrangement, from a wedding we did this weekend, were NOT a DIY project.  Maybe some could amateurs could create this wonder, but not I.  The level of expertise of their arrangement speaks for itself.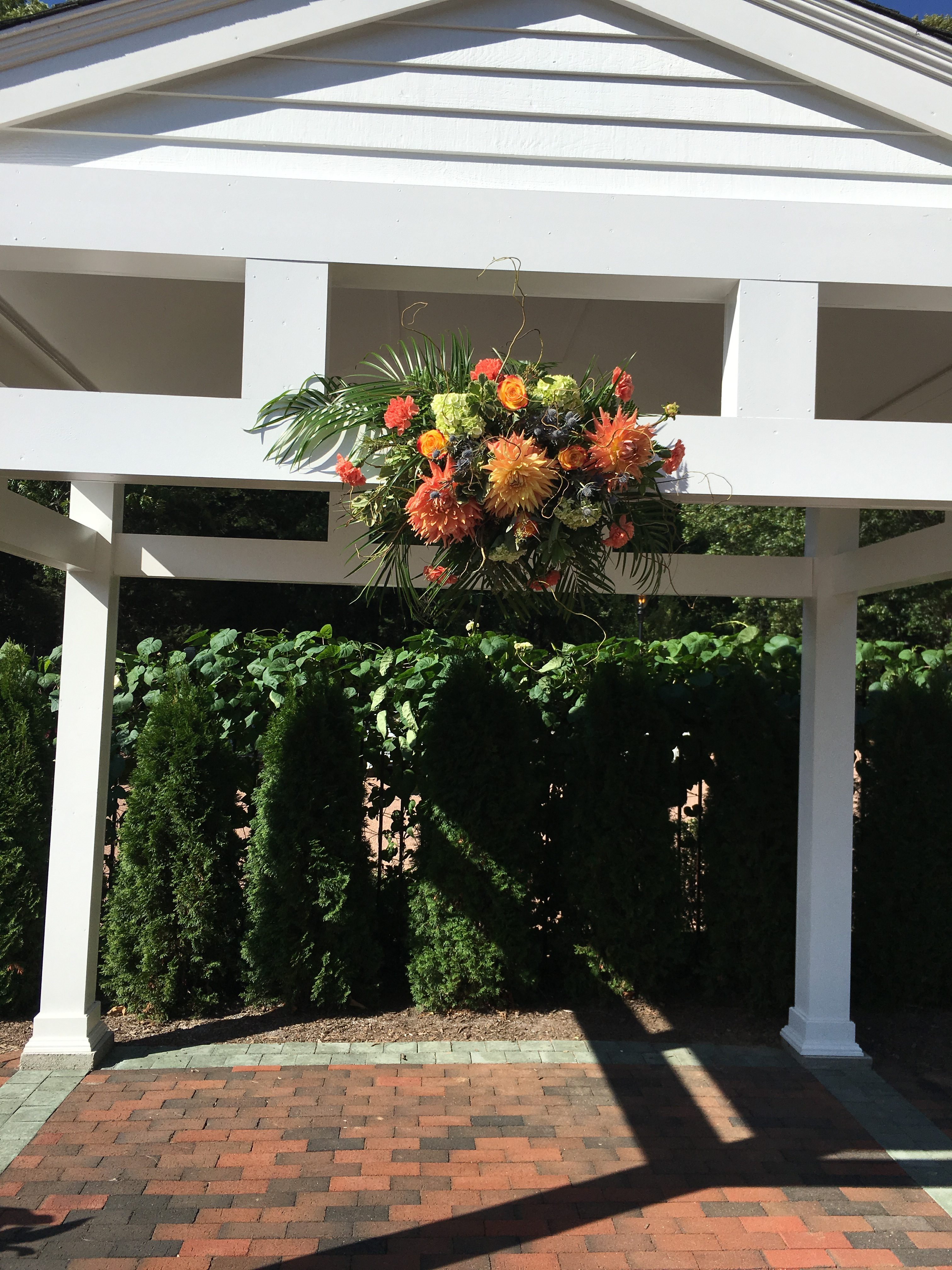 I love how the florist stepped outside the box and did not create the standard "ceremony standing arrangements" for this wedding.   The flowers above the arbor, where the couple said their vows, was charming and novel.  And the color, perfect for the season.
(If viewing on a mobil device, phone or tablet, forgive me if the photos are sideways.  Sometimes they are if I format them to appear correctly on a laptop)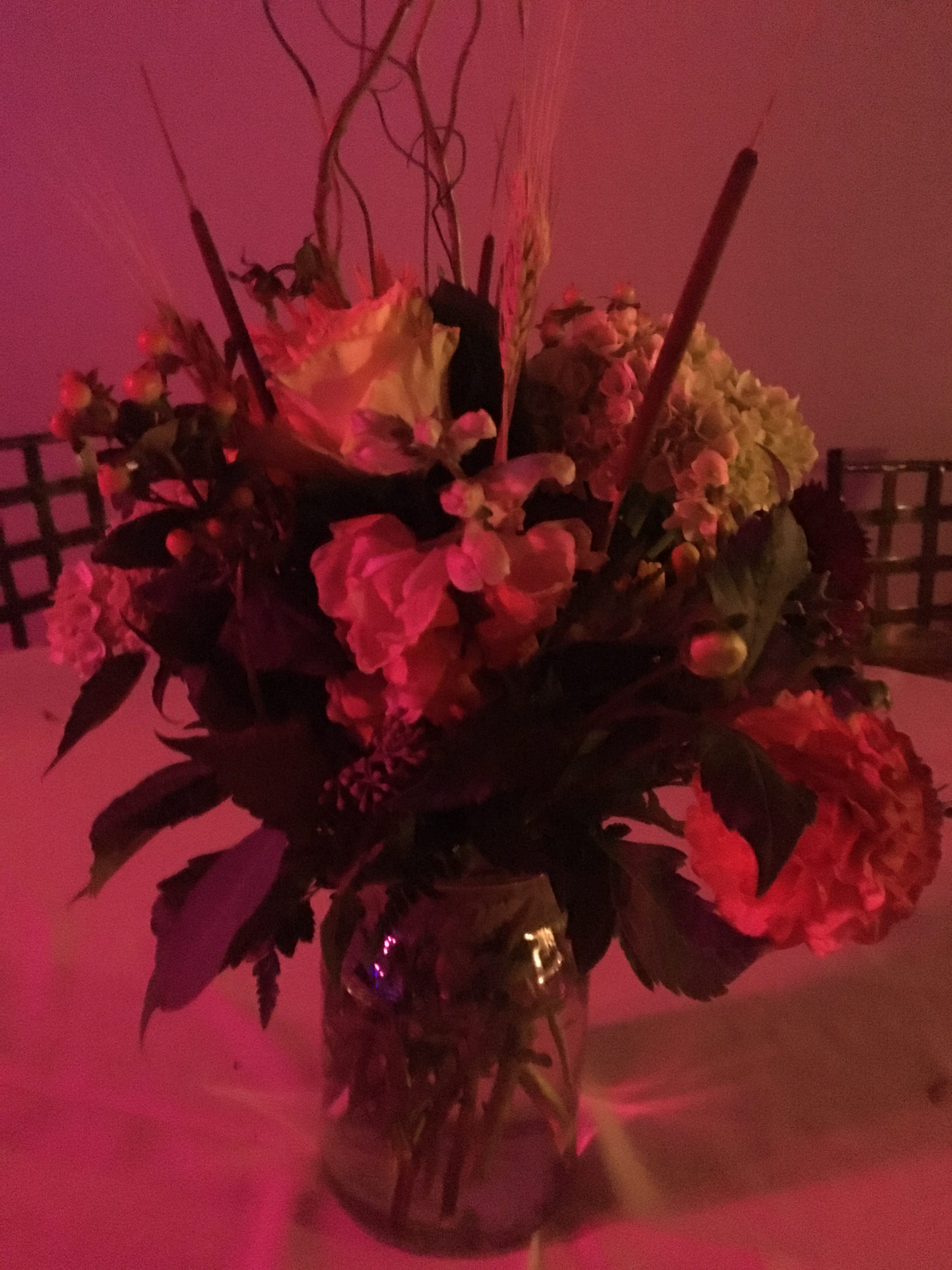 And above, a lovely arrangement at night.  The red filter provides a gorgeous wedding album keepsake.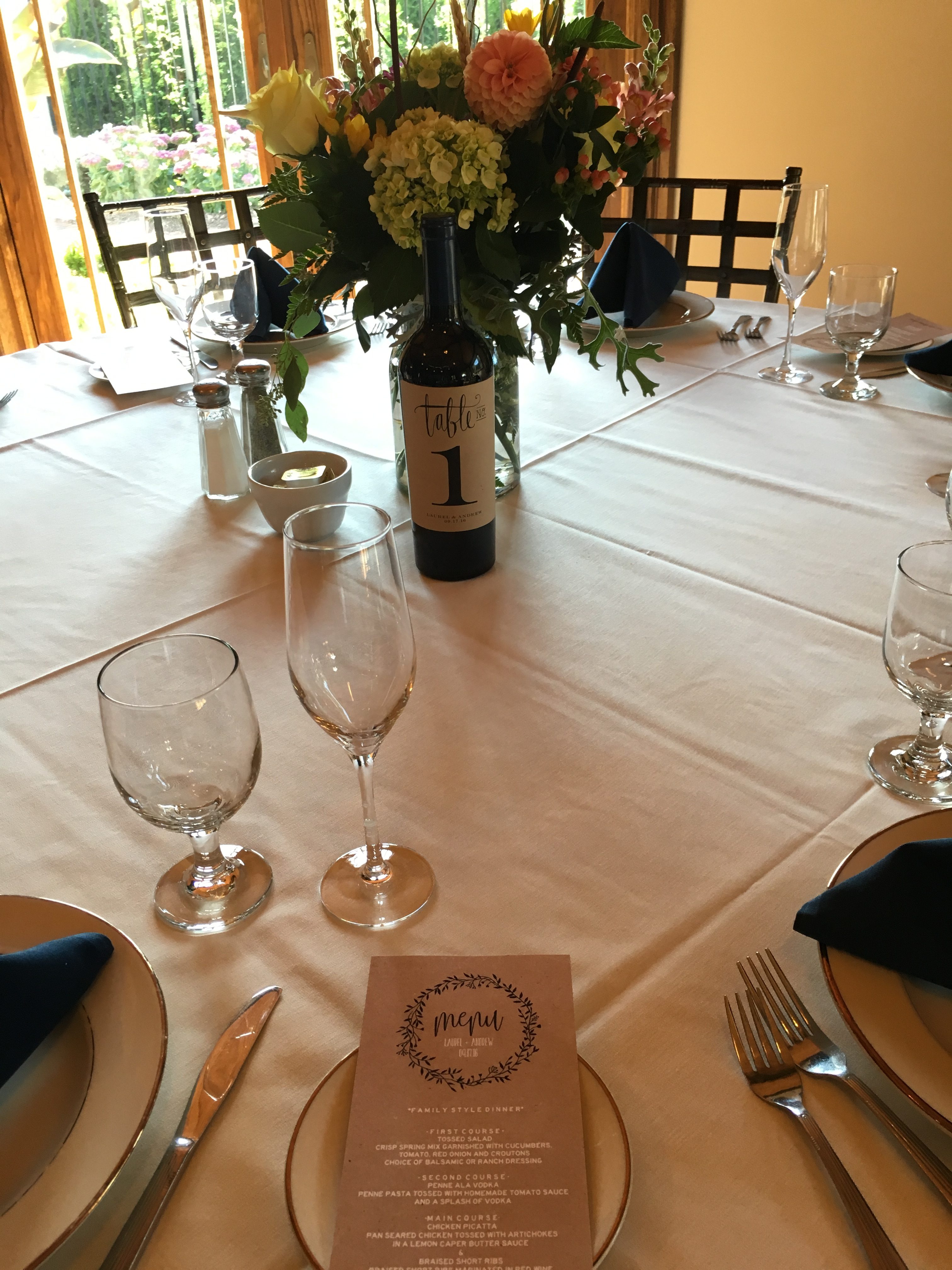 The bride kept her fall theme going with a burgundy wine bottle 'table number'.  These, she DID do herself.  She painstakingly removed each label and replaced it with a numbered one of her own.  And the flowers, while professionally done, stayed true to her color scheme.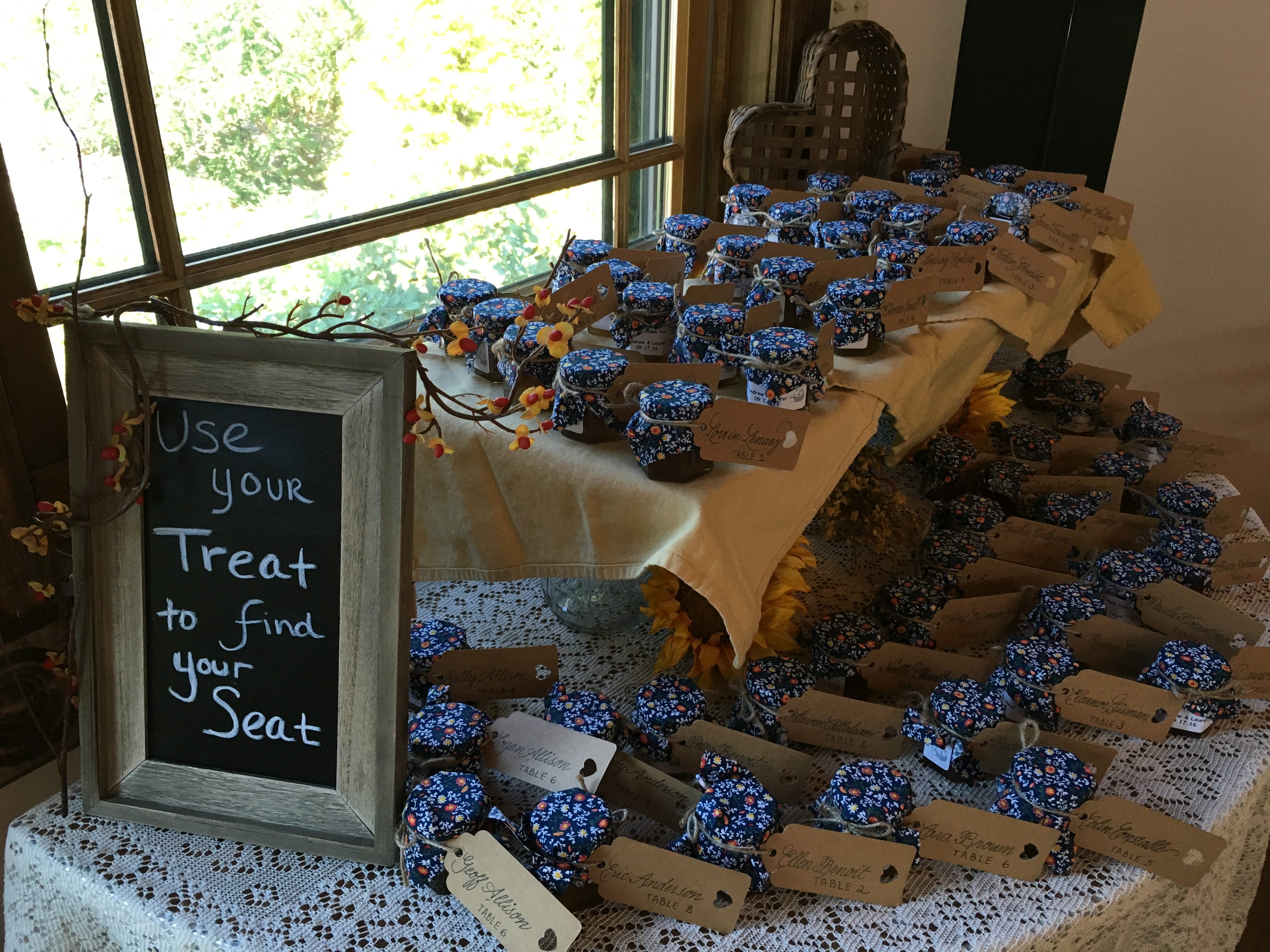 And the challenge for brides everywhere…what to do about favors, AND escort cards?  Well, our bride this past weekend, incorporated two into one…AND it was a DIY project.  Yep, those are jam jars, fabric colored in fall hues with the guests' names and table numbers attached.  Who doesn't like jam?  No one!  This will be enjoyed later by the guests, and I'm sure the bride and groom will be thought of fondly when they do so.
All photos: Debbie Stauble  (also the "Day of Event Coordinator")