---
Your wedding gown – professionally cleaned and preserved –
You have made a HUGE investment in your beautiful wedding dress.  After the wedding, it probably looks the worse for wear.  Was your wedding outside?  Did it rain on your wedding day?  Did you spill food or drink on your gown?  Did you perspire during the day?  Did you get make up on it?   You probably said yes to at least one of these questions.  What to do?
I had my gown professionally cleaned and preserved 32 years ago.  I opened it 2 years ago when my daughter, Maggie, got engaged.  While I knew she couldn't wear my gown – not only would it not be her style, she is 4 inches taller than I.  But MAYBE…I thought…she could wear my veil or headpiece.  She DID end up wearing my headpiece, (if you'd like to read about that, click on the link.  My Wedding Headpiece  She is pictured below.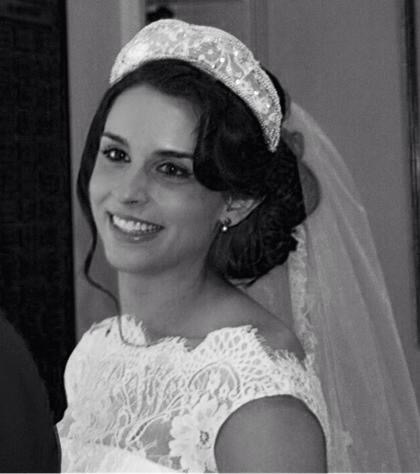 Patty Cloherty Photos
My oldest daughter, Kathleen, also wore the headpiece. She is the blond in the following picture.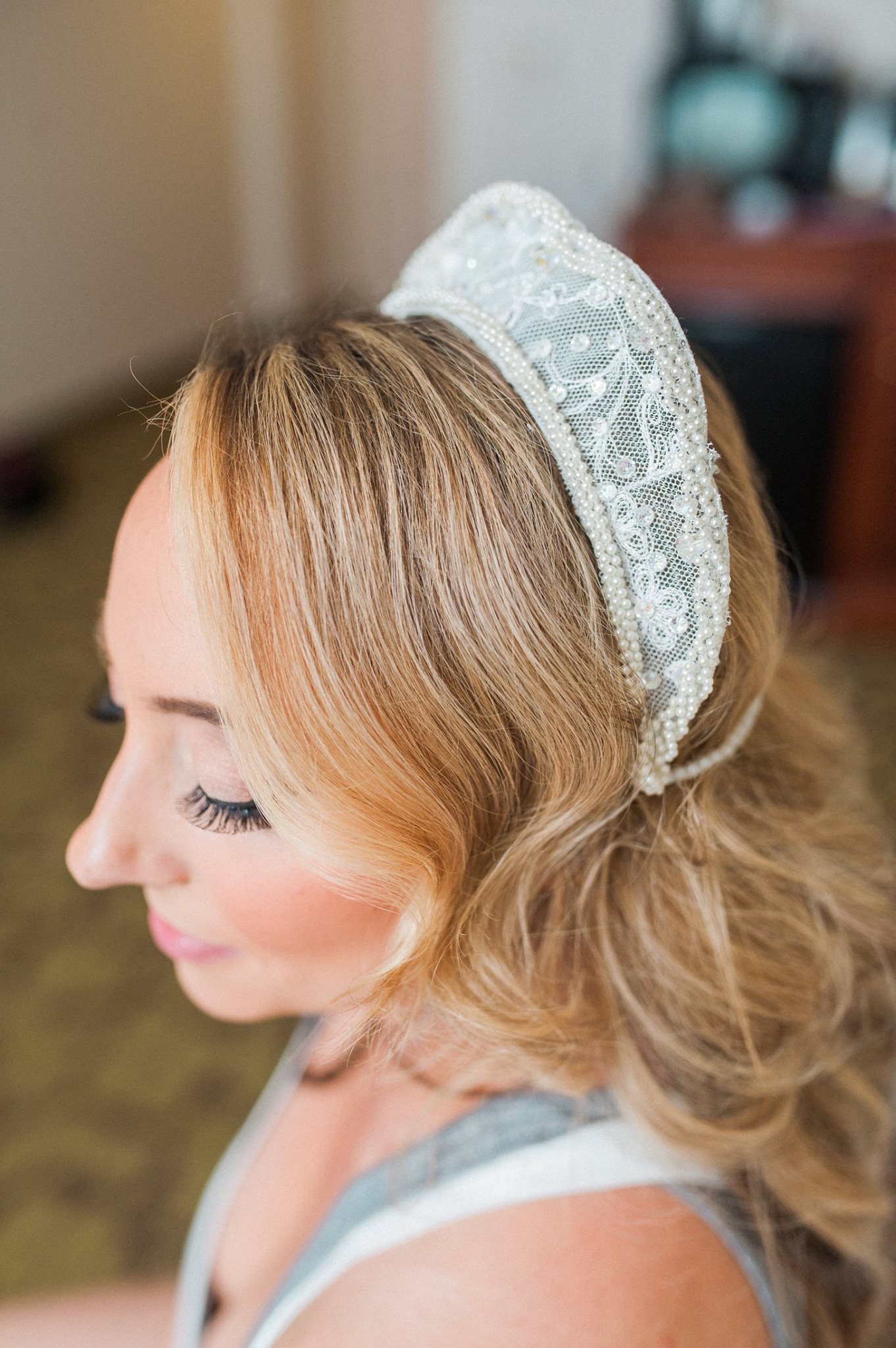 Hannah Colt Photos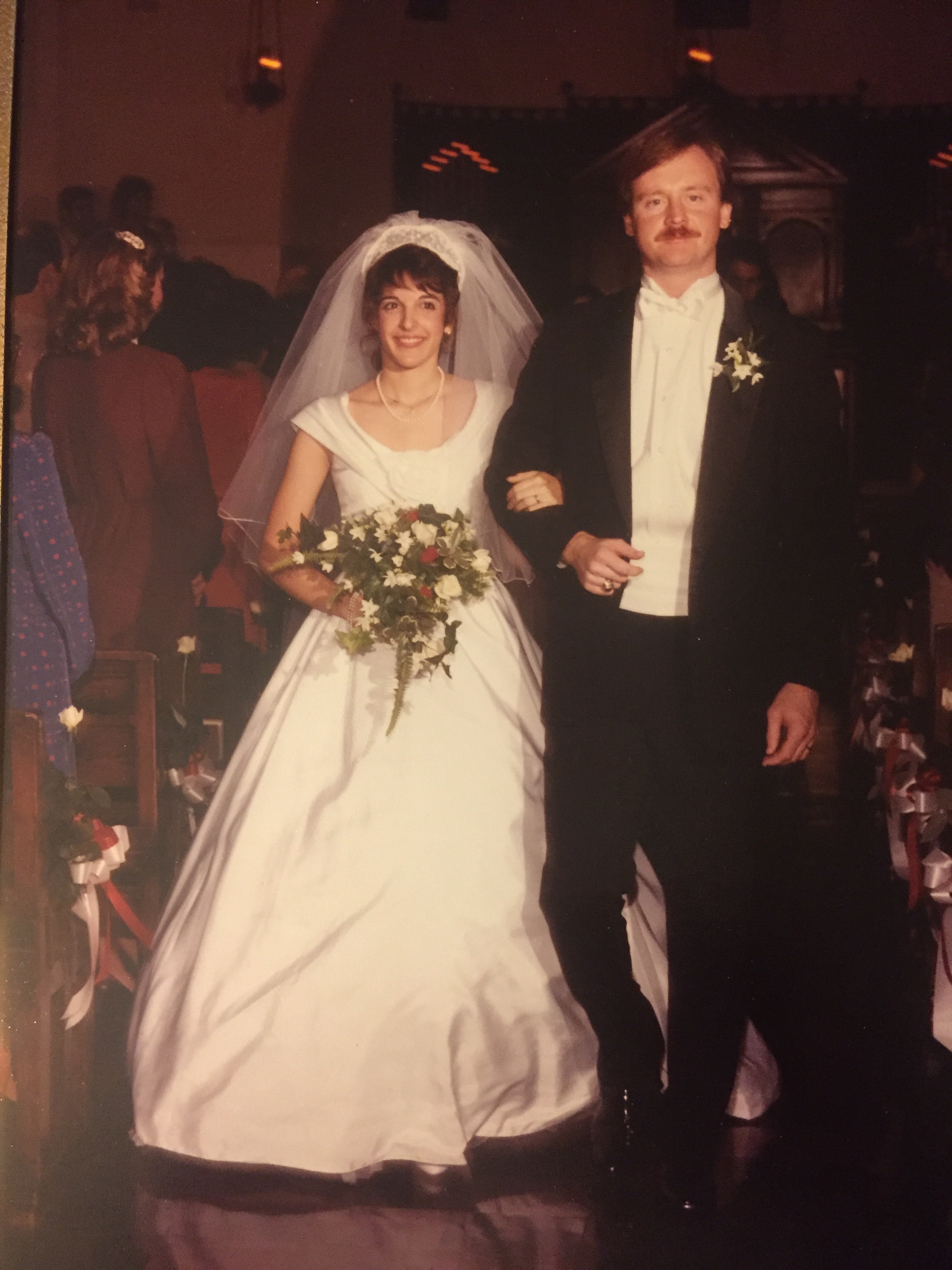 Above…a picture of yours truly in the "headpiece"
But back to that all important topic of cleaning and preserving your wedding dress.  GMA, "Good Morning America" had a segment on "Comparing Wedding Dress Cleaning and Preservations Companies".  Click on the link if you'd like to access the segment.  In a nutshell, the did a blind test on three companies.  1) A $ 900.00 specialty dry cleaner, 2) a $300.00 on-line company,  and 3) a $250.00 package from a local chain dry cleaner.  Guess which was best?  The $300.00 on-line package.  That was what I used for daughter Kathleen's dress.  How will it hold up?  I don't know, as it's sealed.  We'll only know when SHE one day opens her dress box…
Another option?  Get the dress professionally cleaned, and then purchase acid free tissue and box for storage and "preserve" it yourself. While you then get to see if all stains were removed, you probably won't save a whole lot of money.  The cleaning is the bulk of the cost, not the boxing of the dress.  Whatever you do, choose one method.  Your dress is too precious not to.