The bride with two dads…In today's world of blended families, brides often ask the question, "Should my dad, or my step-dad walk me down the aisle?  Well, the young bride I worked with last weekend had the perfect solution.  She had both of the men who raised her enjoy the honor.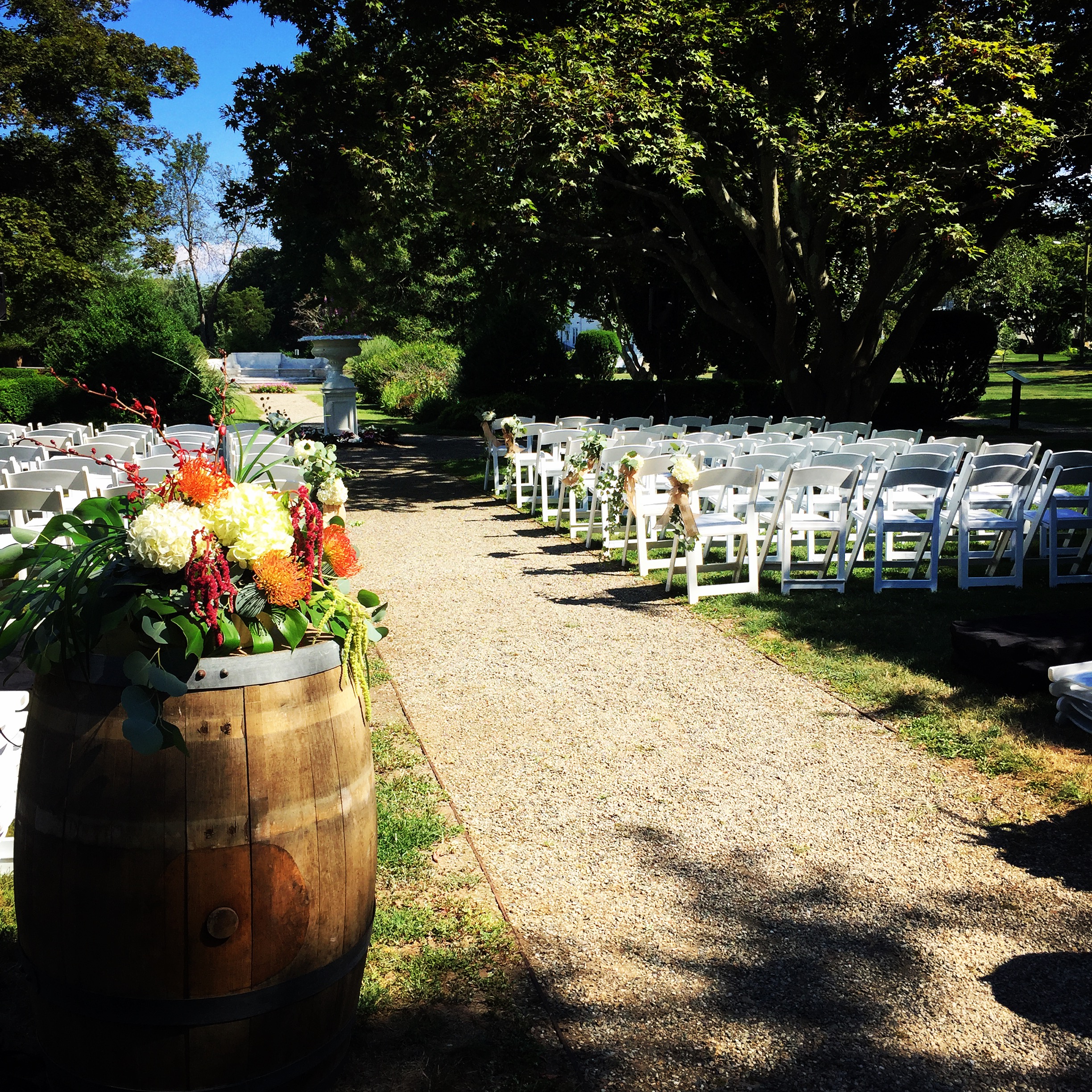 (Above is the ceremony venue before the gusts arrived.  Lovely!!)
The two dad's had different styles, and that was ok.  Their style of dress reflected who they were.  And their daughter seemed to embrace that.  The love they showed her in a candid moment which I captured below, told their story.  They both cherished her and wanted to be a part of this most special moment.  Together, they walked her down the aisle to start the new chapter in her life, with the love of her life.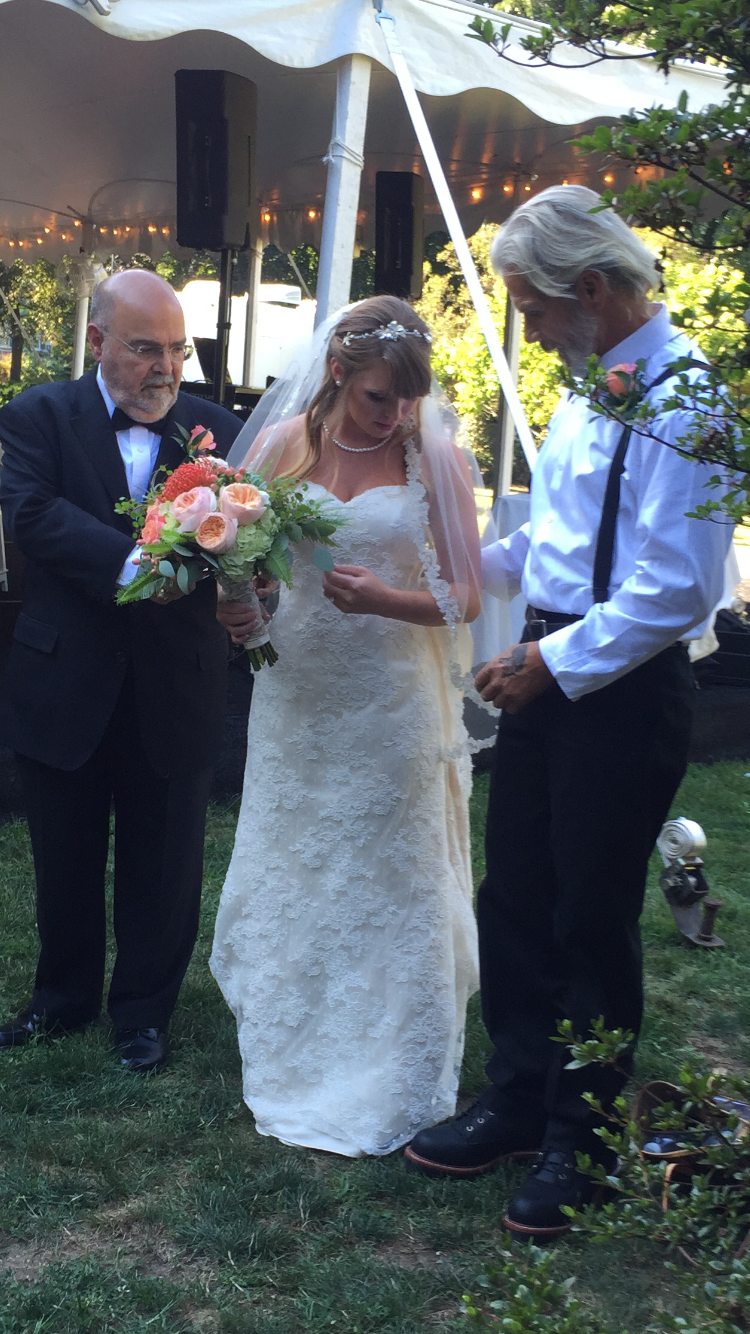 Look how they dads are both tenderly adjusting her veil.  That simple gesture speaks volumes.  And the photo below, so very sweet.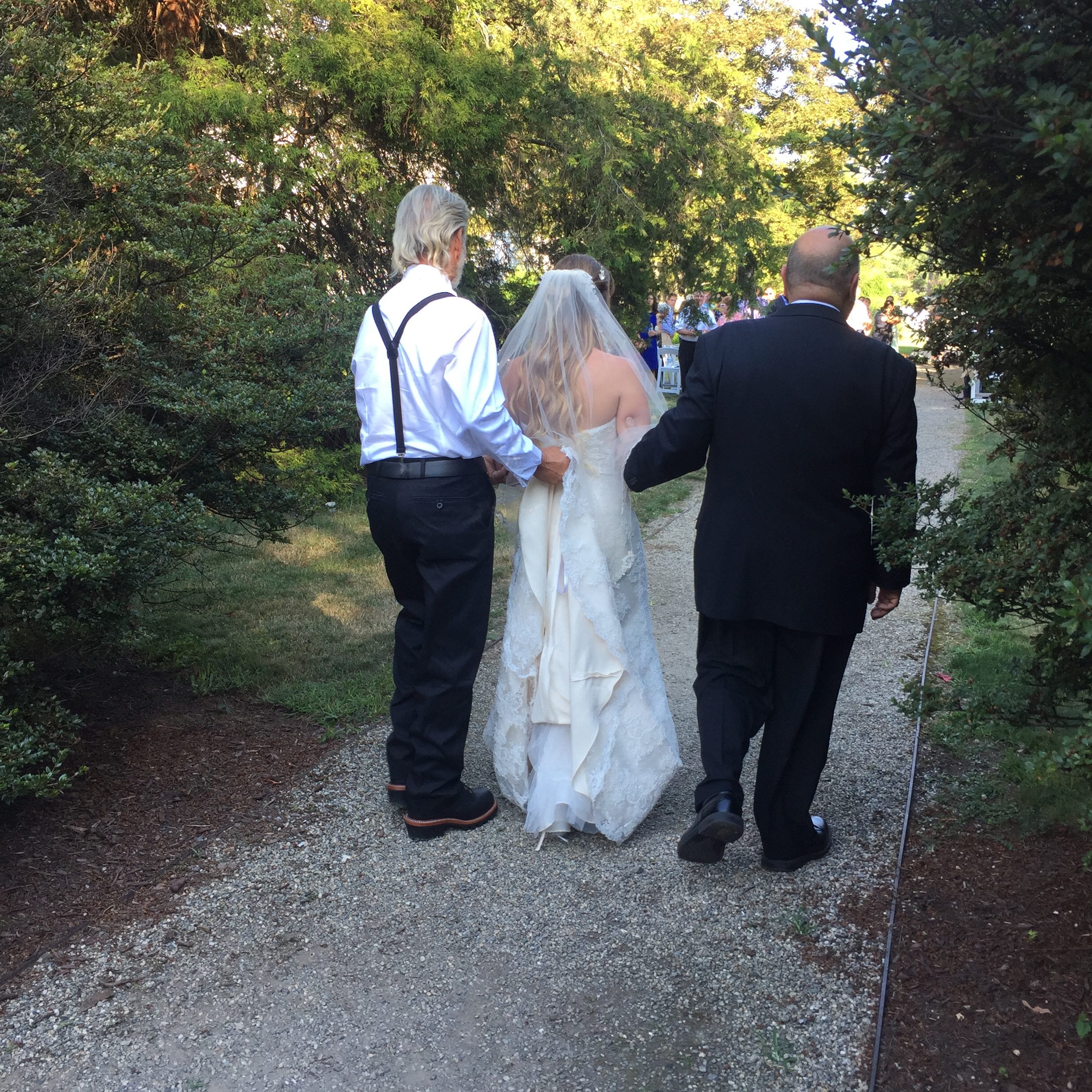 Below you see the beautiful couple exchanging their vows.  And if you look at the lower right of the photo, you can see the two dads sitting side by side, sharing together this joyous occasion.  I don't know these men, only met them at the rehearsal. They were both lovely, but to me, their relationship is a mystery.  I do know, though, that on this particular day, there was a strong sense of camaraderie between them.  They did it right.  Their daughter came first.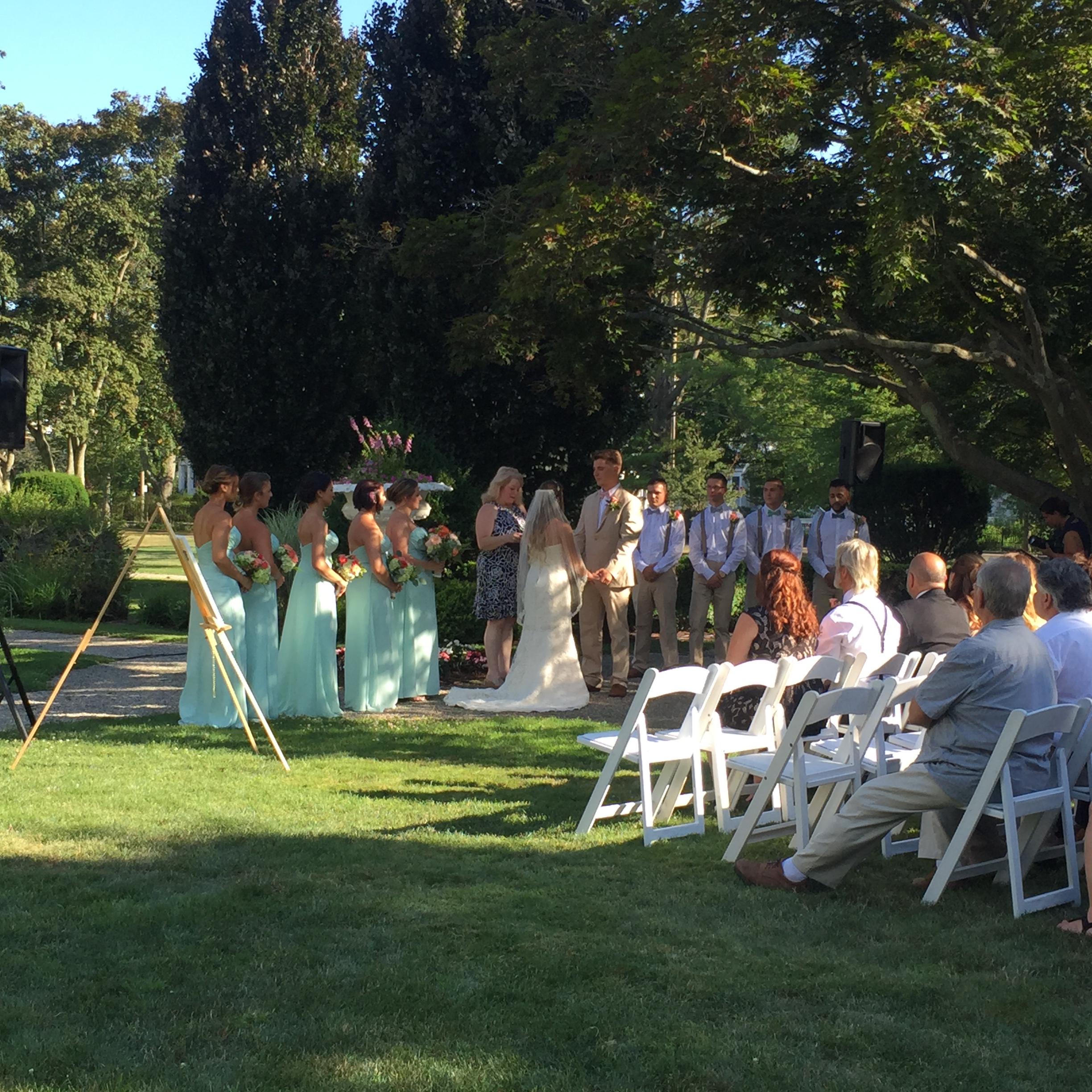 And below, a close up of the beautiful couple.  As they said the vows they wrote themselves, there were few dry eyes.  Their words were sensitive, funny and heartfelt.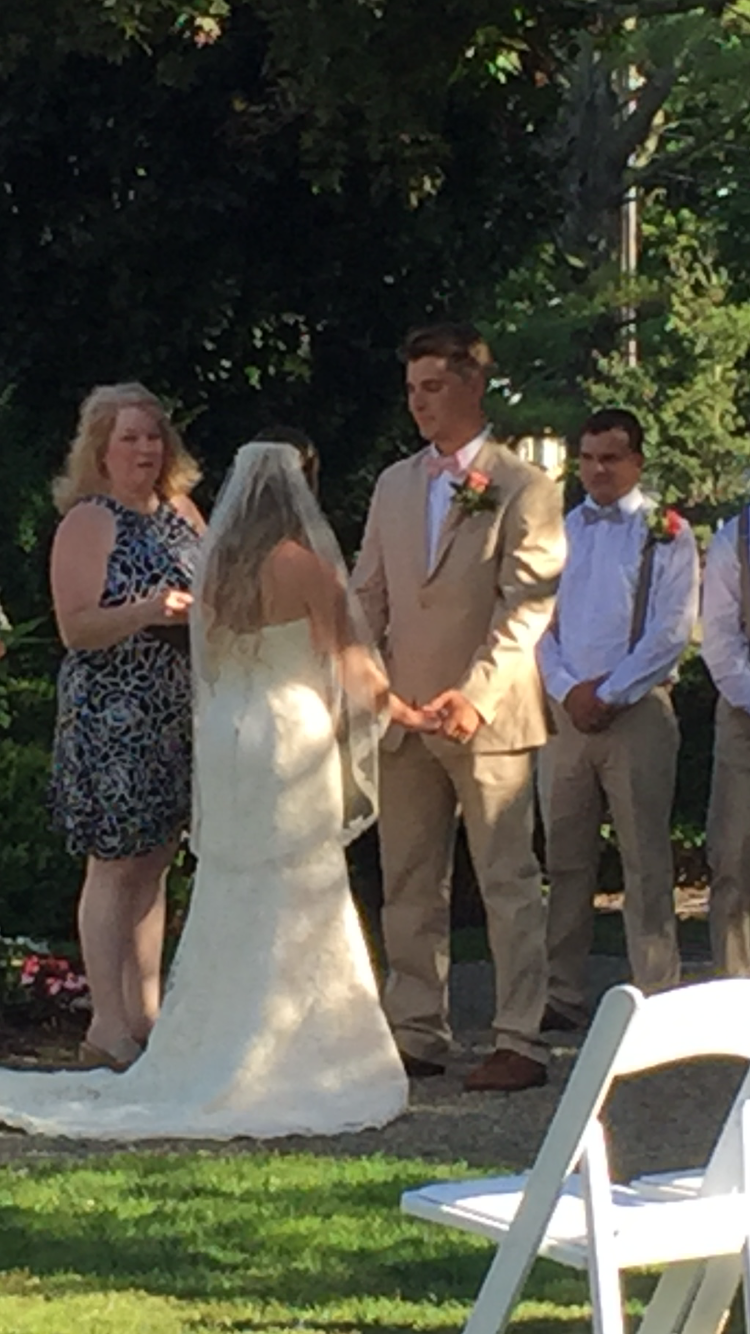 And the cake below…well, I included it just because I love wedding cakes and wanted to share it with you.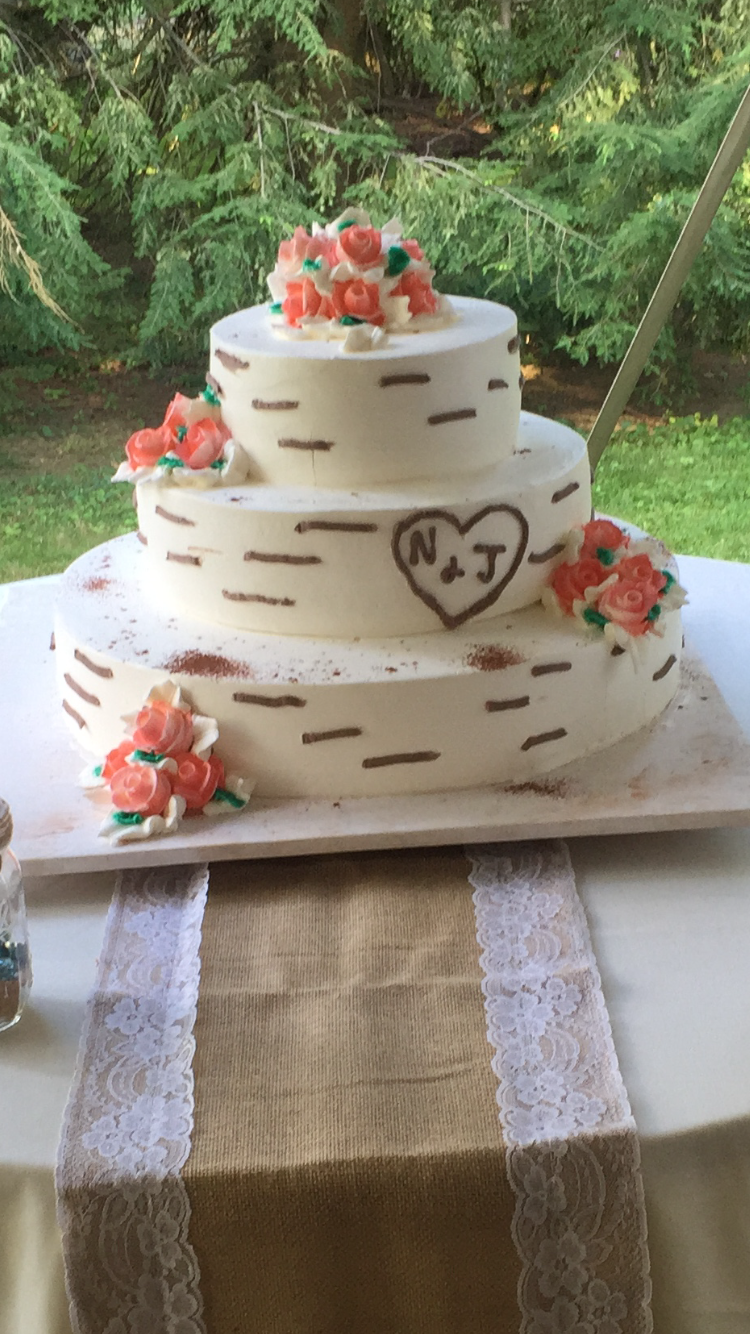 All photos: Mary P. Karnes