A Barn Wedding! If you're lucky enough to live in a rural area, you may want to consider a Barn Wedding even more so if you live in Virginia have a look at barn wedding venues Virginia and you'll see exactly what I mean. The building below however, is the historic Webb Barn in Wethersfield, CT. According to it's own website: "…While the Webb Barn today still retains much of its historic ambiance and rustic charm, it is spacious enough to accommodate up to 135 people for a sit-down luncheon or dinner and contains up-to-date lighting, mechanical systems, restrooms, and a catering kitchen." webbbarn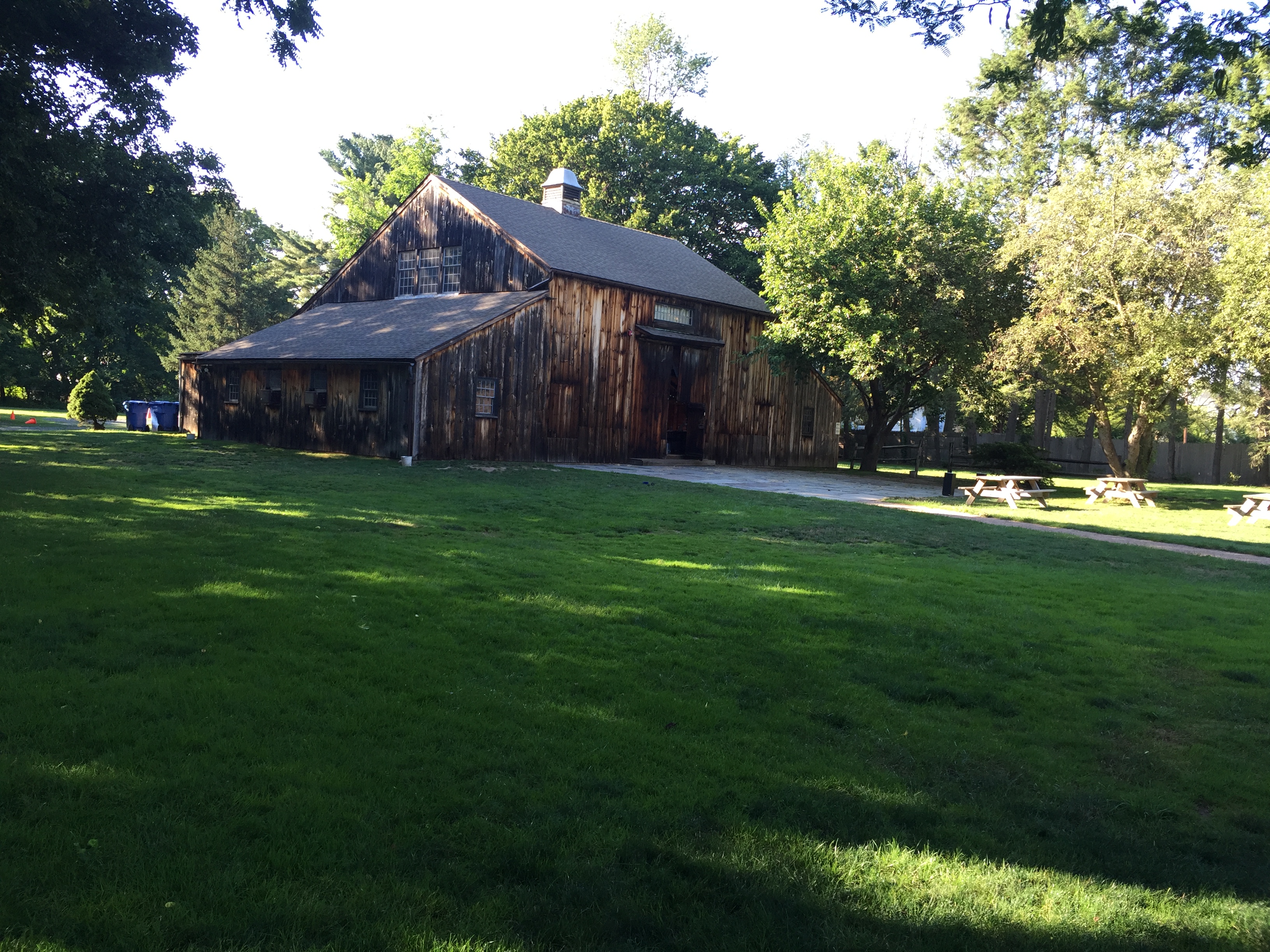 What I love about this location, rare with a barn wedding, is the modern, full functioning restrooms. Most couples must rent port-a-potties, while surprisingly nice, are still expensive and a hassle. This historic barn is right on Main Street in downtown Wethersfield, CT – another rarity.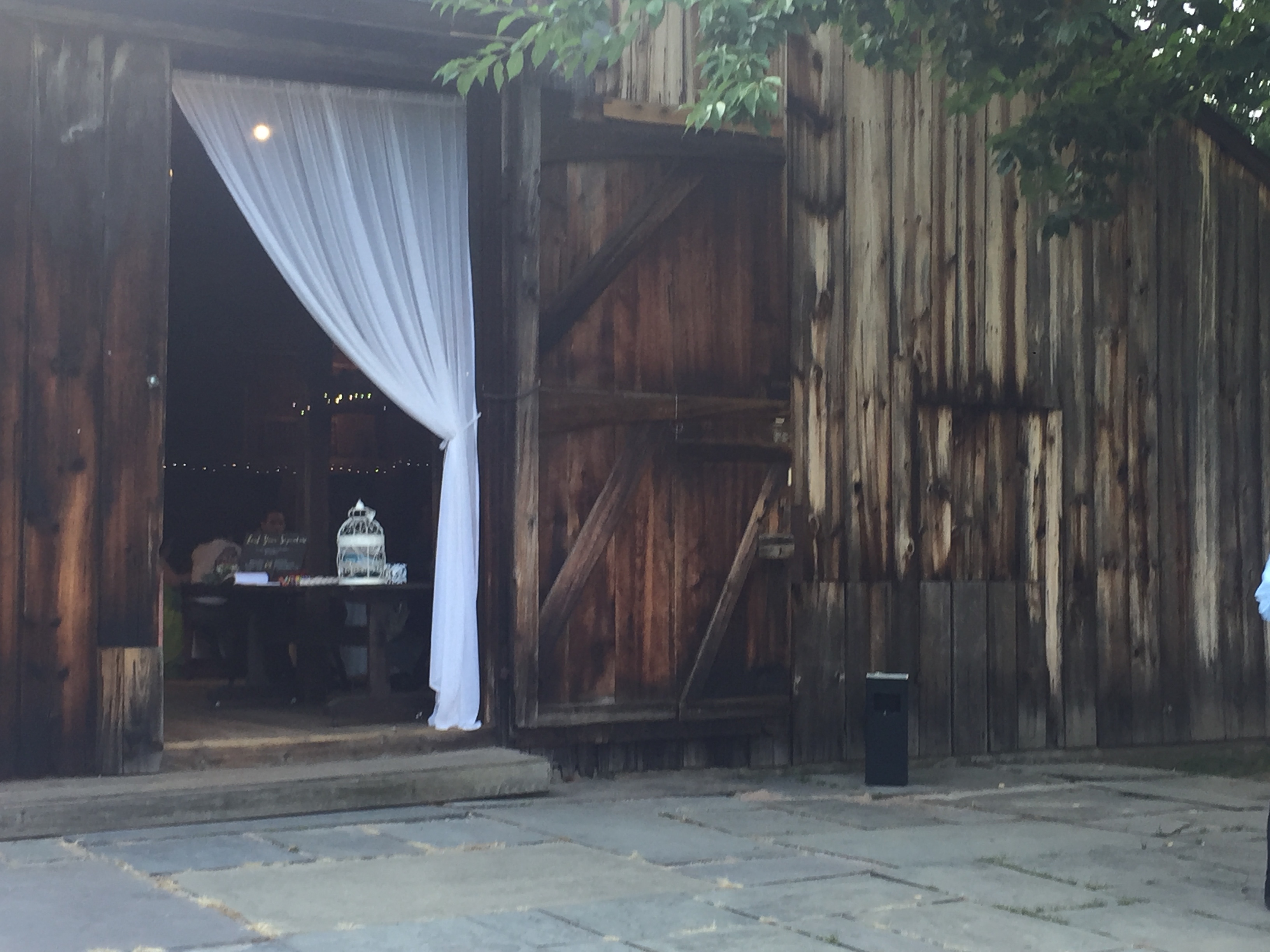 I love how the caretakers incorporate the rustic with the elegant. Isn't the sheer drapery lovely in the photo above? It gives the venue a dreamy air.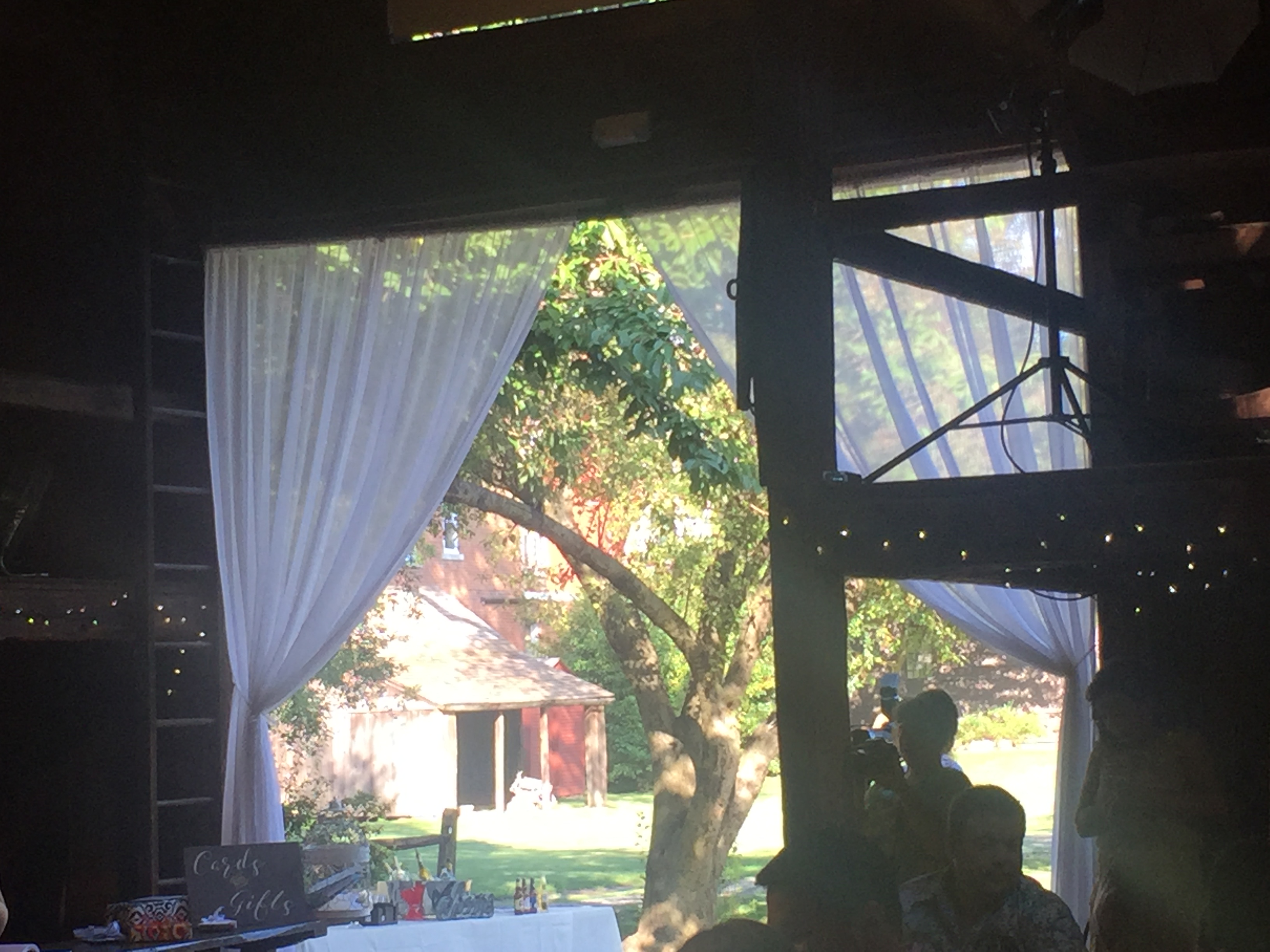 And above, a shot from INSIDE the barn looking out. The grounds are filled with mature trees and are quite lush. When one "rents" the Webb Barn and grounds, you get good value for your fee. it comes with a great deal of land to spread out, play yard games, walk, stroll. Let's just hope the weather is good, as it was at the wedding from these photos.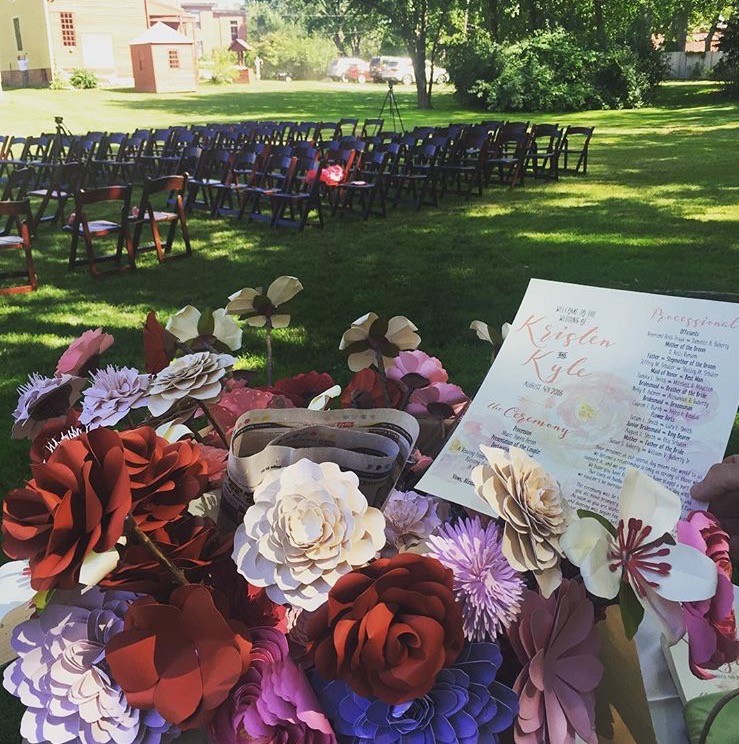 There are many options for your ceremony when you choose the Webb Barn for your wedding. You may want to choose the lawn for the ceremony, as this bride did, or perhaps you might choose the Barn itself. I think the Barn would only be the best choice if it were raining.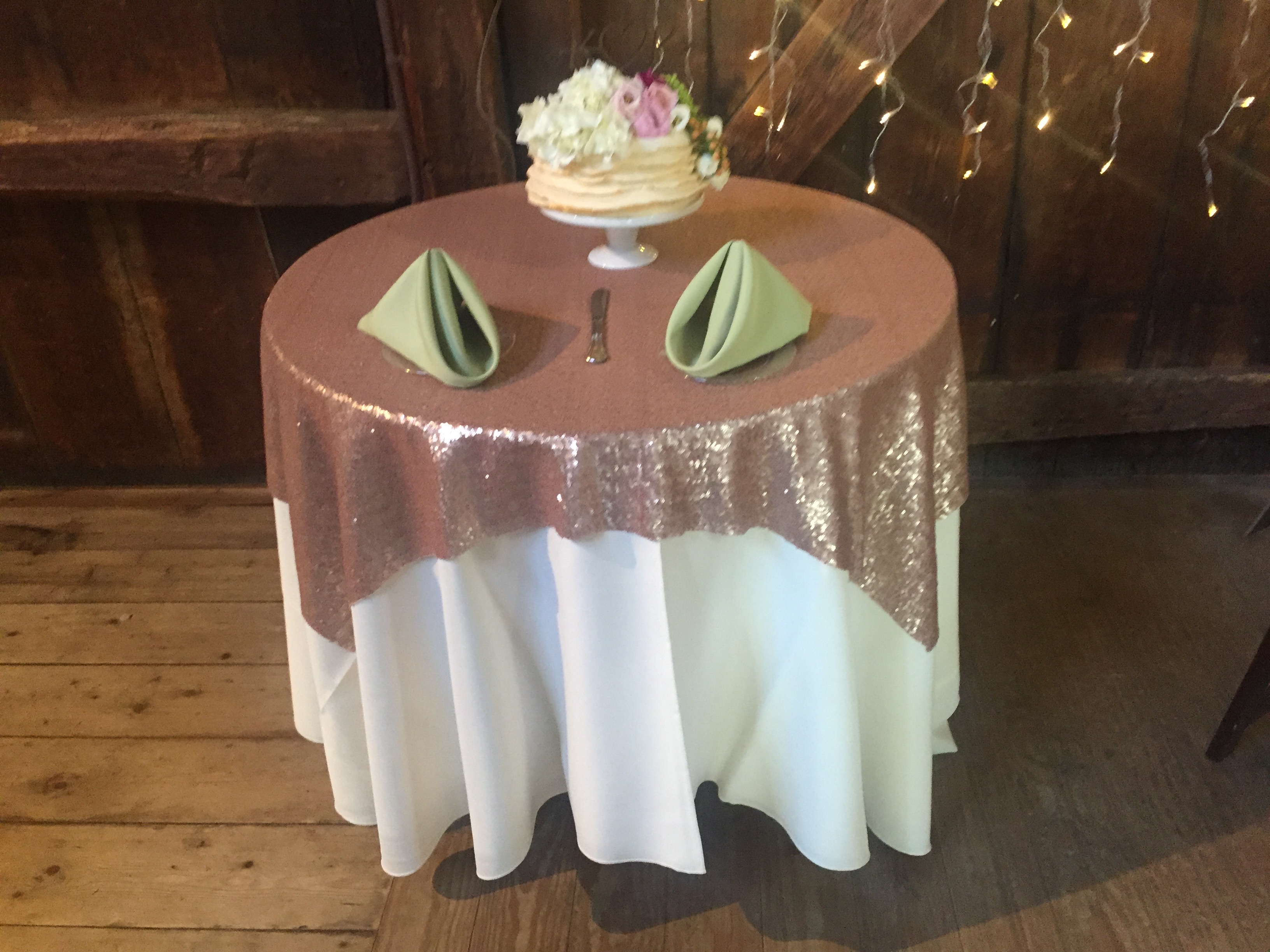 Above you can see a little glimpse of the string lighting the wedding couple chose to hang in the Barn to decorate. And don't you just love the "Cutting Cake" in the photo above? This is becoming quite the rage!