---
So.. if you're seriously considering a destination wedding…do you think the Hotel Del Coronado could be the right fit?  Think about it, you get the perfect weather of the south of France, but you're still in the US.  And it's every bit as beautiful!  I was gifted with a generous property tour, provided by the lovely Andrea, focusing on the multiple ceremony/reception sites the resort offers.  I think what most impressed me was the vast options a bride has to choose from — eleven in all!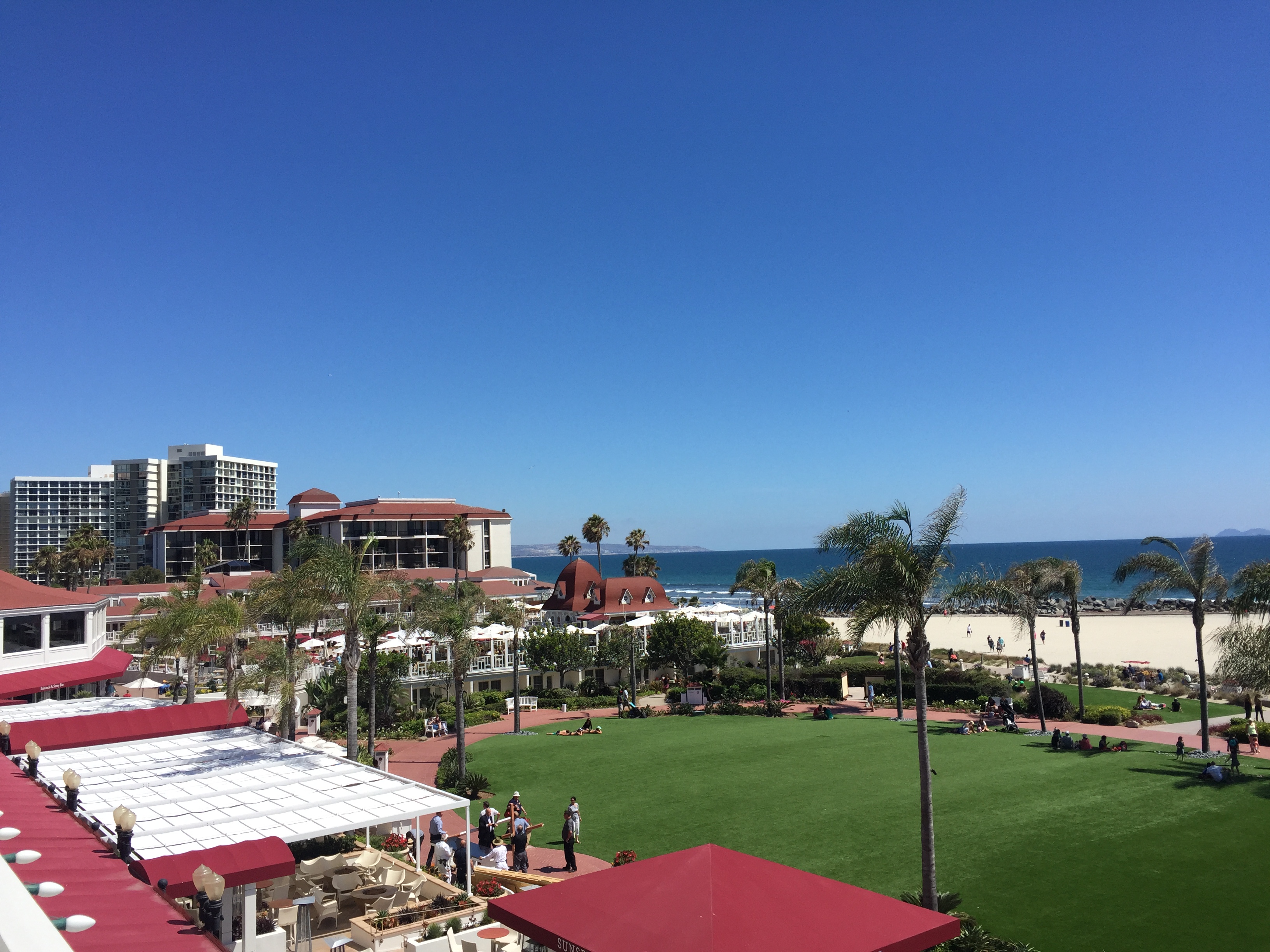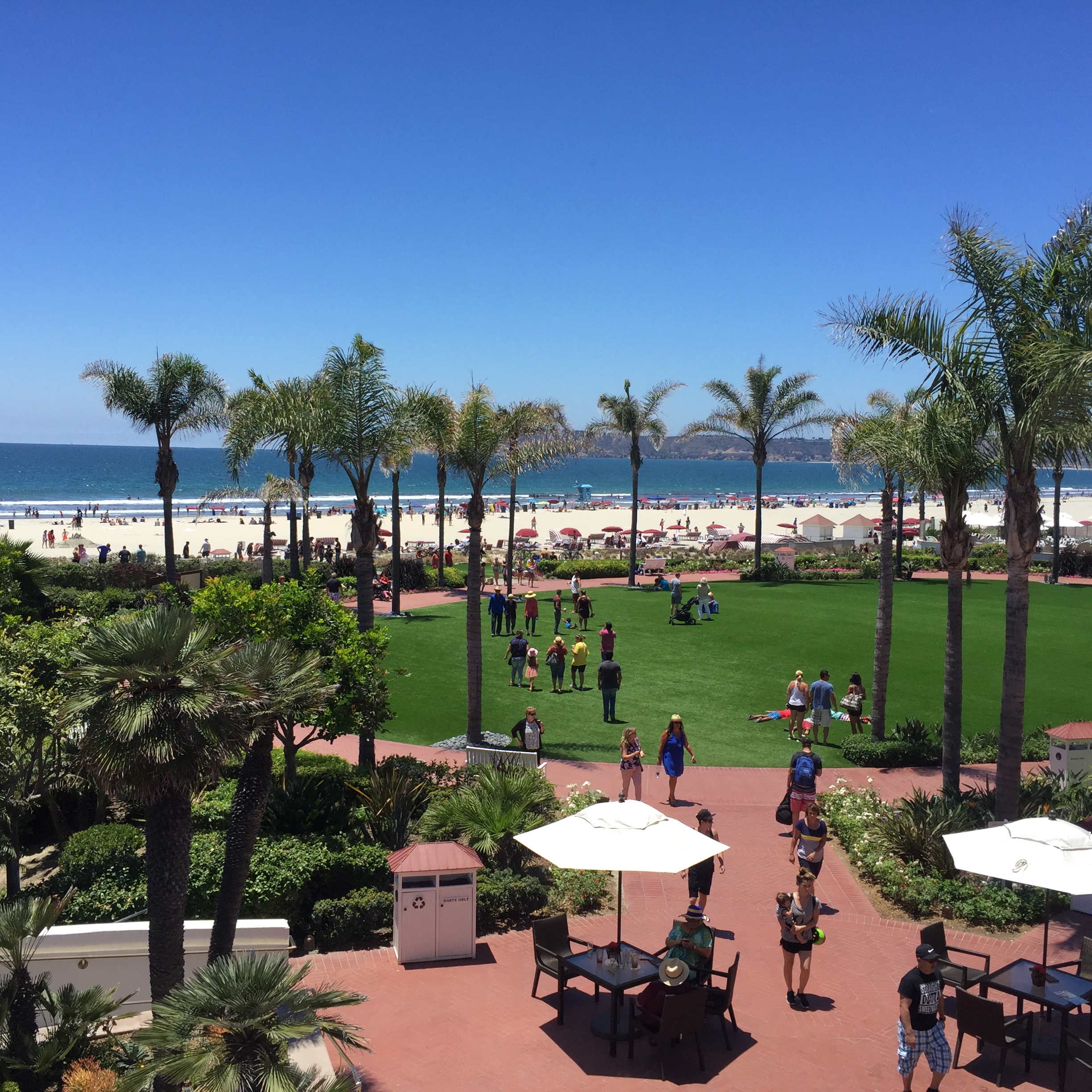 The above two photos are my own, – the top one being from my room's balcony.  We had a perfect day, as you can see, but then every day is perfect in the San Diego area. The green lawn in both pictures is "The Windsor Lawn".  Remember, in my post, "Destination Weddings", I pointed out the summer cottage Wallis Warfield Simpson shared with her second husband?  Well, the lawn is aptly named for the 'Windsor Connection'.  Just click on the pink link if you'd like to read my post.

One of the most popular ceremony/reception sites is the Windsor Lawn. The hotel stock photo above showcases just how perfect a wedding would look.
Considering an evening affair, or just prefer your reception to be held in doors?  Then the Ballroom is for you!  Below is my photo of the Ballroom waiting to be dressed for the next event.  The following picture is the room in all it's festive glory.  Notice any differences despite the decor?  Look at the chandeliers.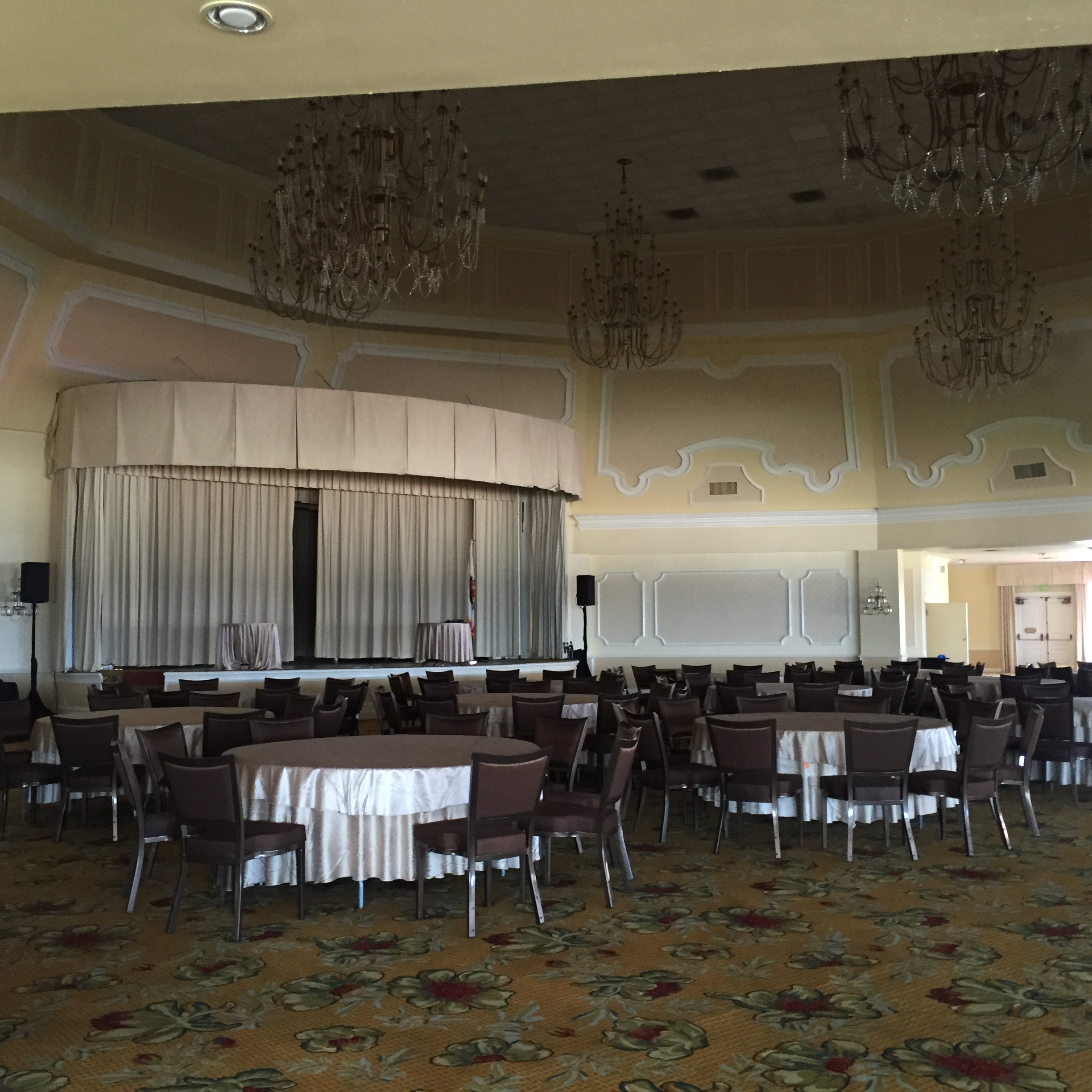 In my photo above, the chandaliers are stationed much higher.  They can be raised or lowered, depending on the guests' preference.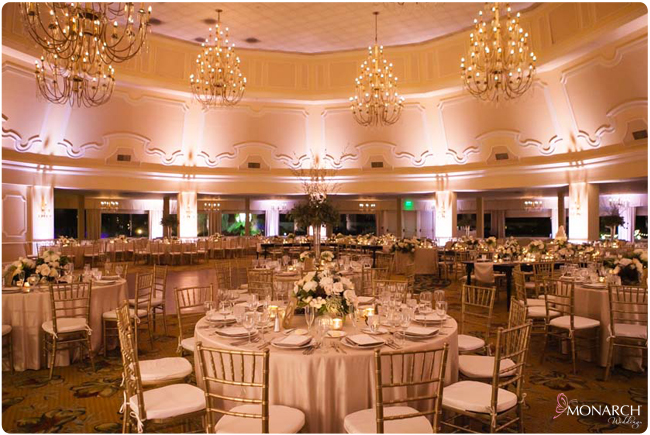 Do you take the phrase, "Beach Wedding" to heart?  Then you have the option of being married RIGHT – ON – THE – SAND!

Perhaps you have a smaller gathering, and want a slightly more intimate affair – with an art deco vibe?  Then the "Crown Room" is the perfect choice.  Named for the crown shaped lighting fixtures, the room itself is a work of art.  Look at the fabulous room ceiling.  It's breathtaking, but the maintenance that is required to keep it pristine is mind boggling.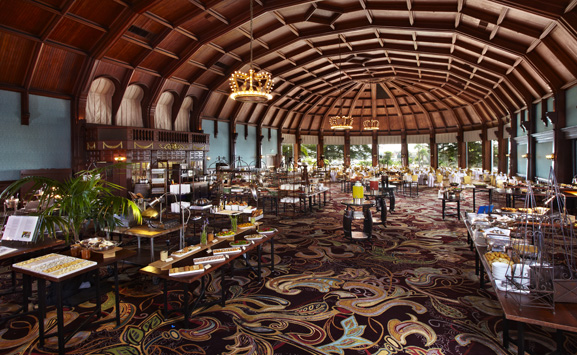 Tomorrow, we'll explore several more ceremony/receptions options on property.