The illumination of the Hotel Del Coronado is more than just a way to light a room…it is a work of art.  Not only was great thought, detail and expense put into the lighting of each public room, there is also a fascinating bit of trivia about one special room…
Who among us AND our children has not seen "The Wizard of Oz"?  I'd wager to say.. almost no one.  But do we know who the author was?  Probably my mother does, as she read each and every book. He is none other than L. Frank Baum.  And he has another grand distinction.  He loved Coronado Island!
According to sandiego.com…
"Four years after publishing "The Wonderful Wizard of Oz," a children's book that would become the first in a beloved series of 14, L. Frank Baum checked into the Hotel del Coronado for a wintertime respite. He and his wife would do so every year but one until 1910, during which time he wrote three more "Oz" books and parts of another. Later, the Baums would winter at a house not far away from the hotel, on Star Park Circle. The house, like the storied Victorian hotel, still stand today. Baum passed away in 1919, but his memory and his legacy in San Diego cultural history live on…So fascinated by the hotel was Baum that he volunteered to design the lighting in what would be renamed, in tribute to his vision, the Crown Room."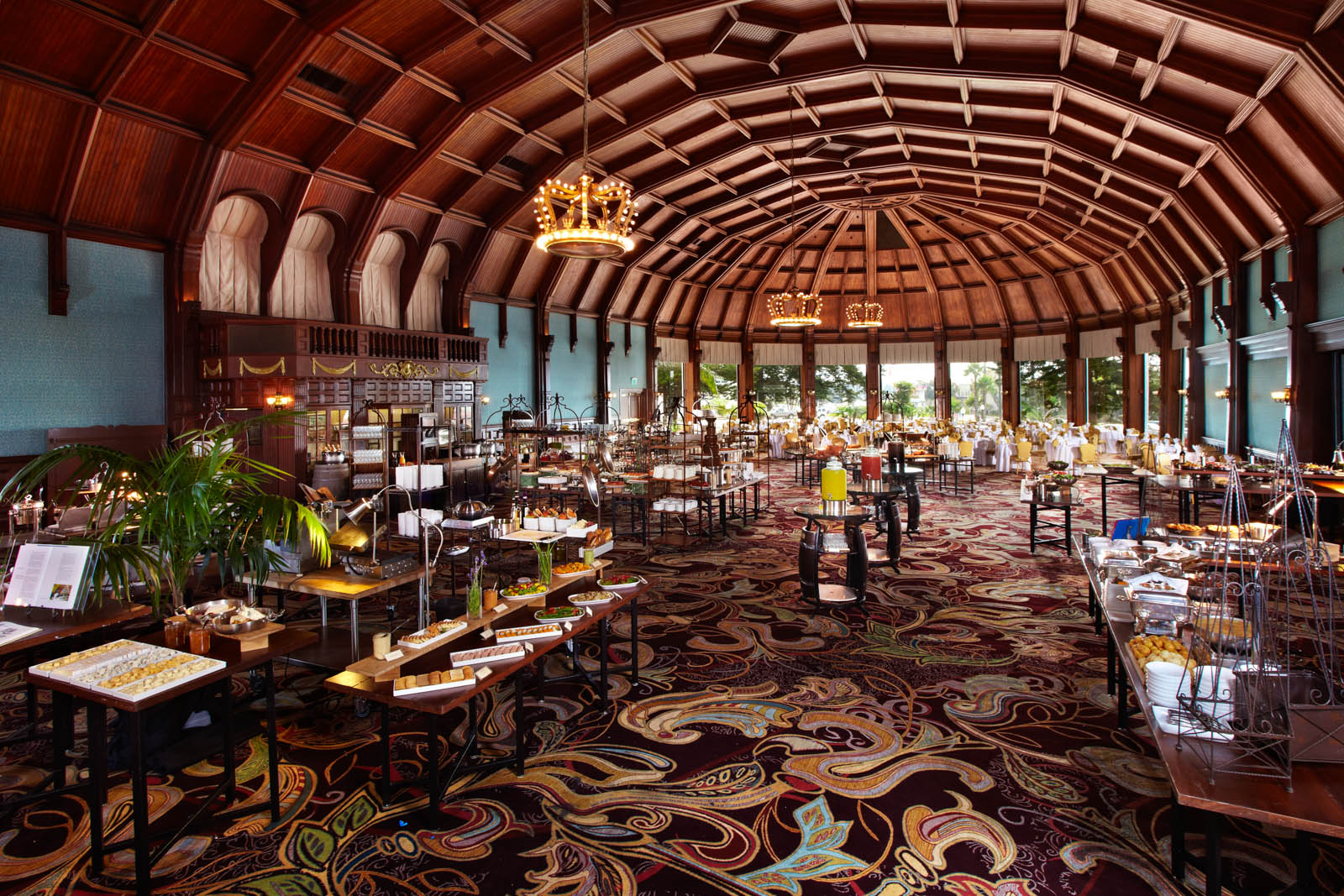 hoteldel.com Sunday Brunch in the Crown Room.  Look at those gorgeous hanging "crowns"!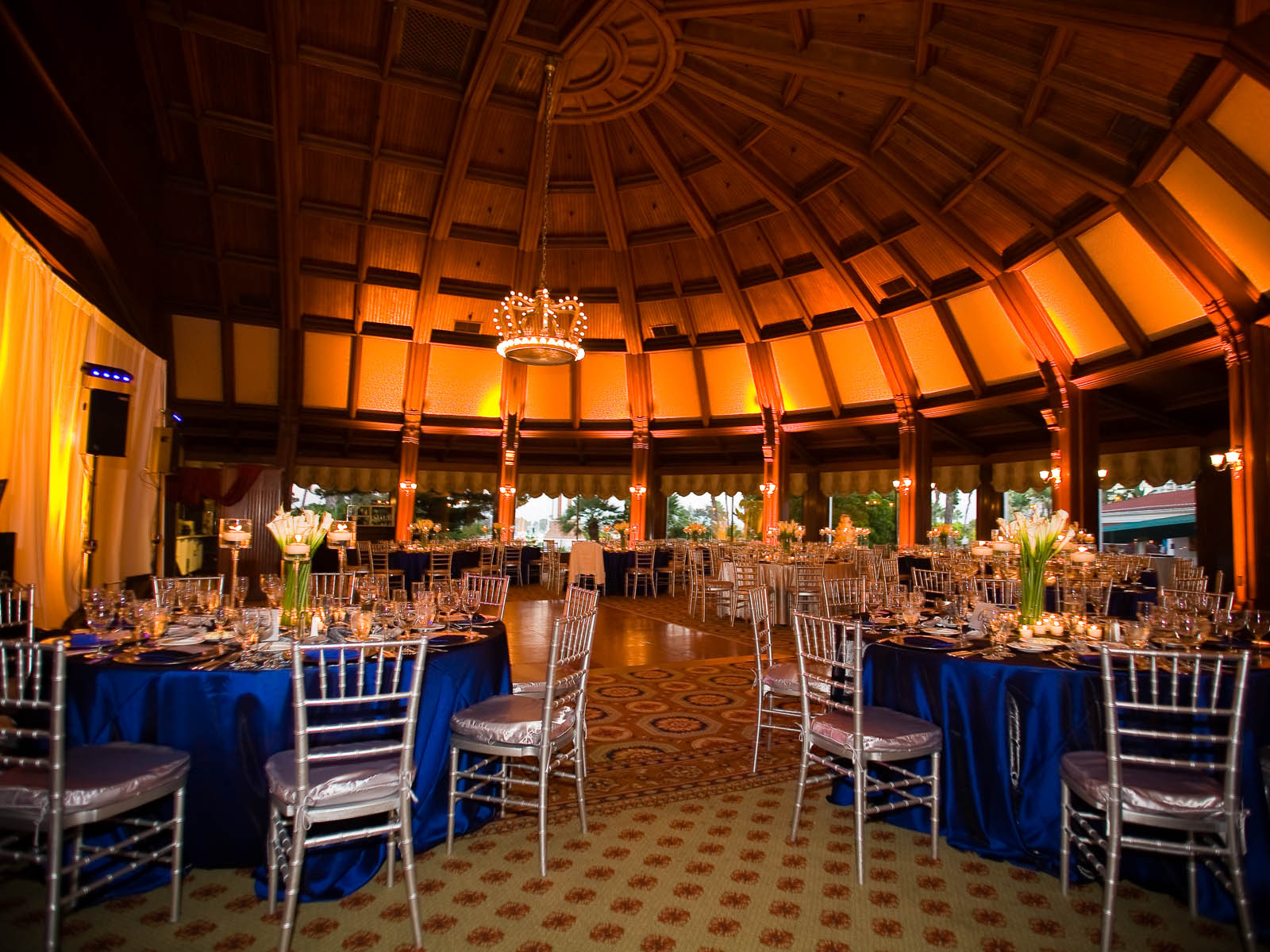 hoteldel.com Coronet Room, an auxiliary room off the Crown Room.  I do not know this for fact, but I think it's a pretty safe bet to say Baum designed the fixture in this room as well.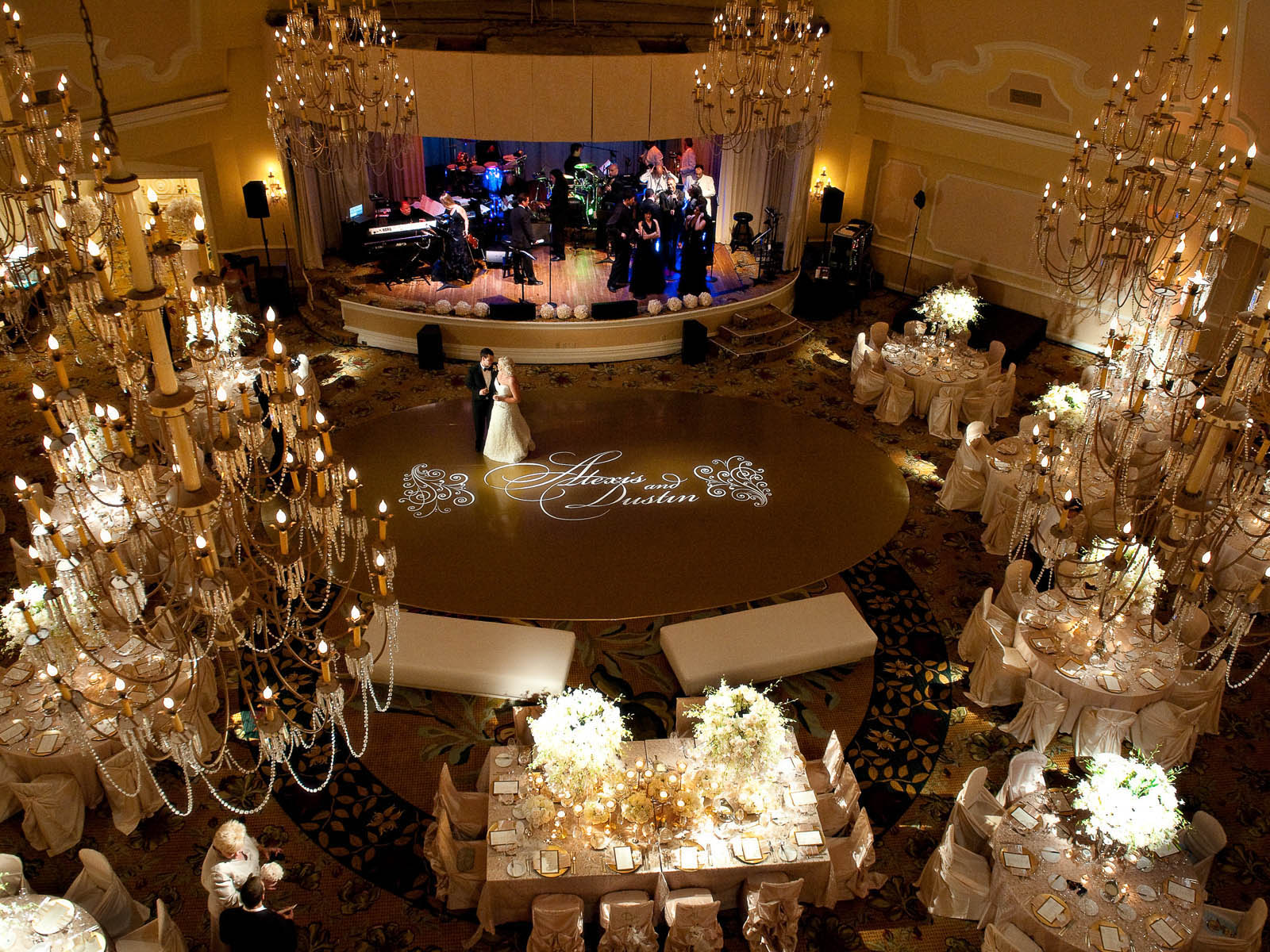 hoteldel.com Ballroom
The fixtures in the Ballroom are exquisite.  A bride would almost require no more decor than to have these lovelies hanging down from their noble perch!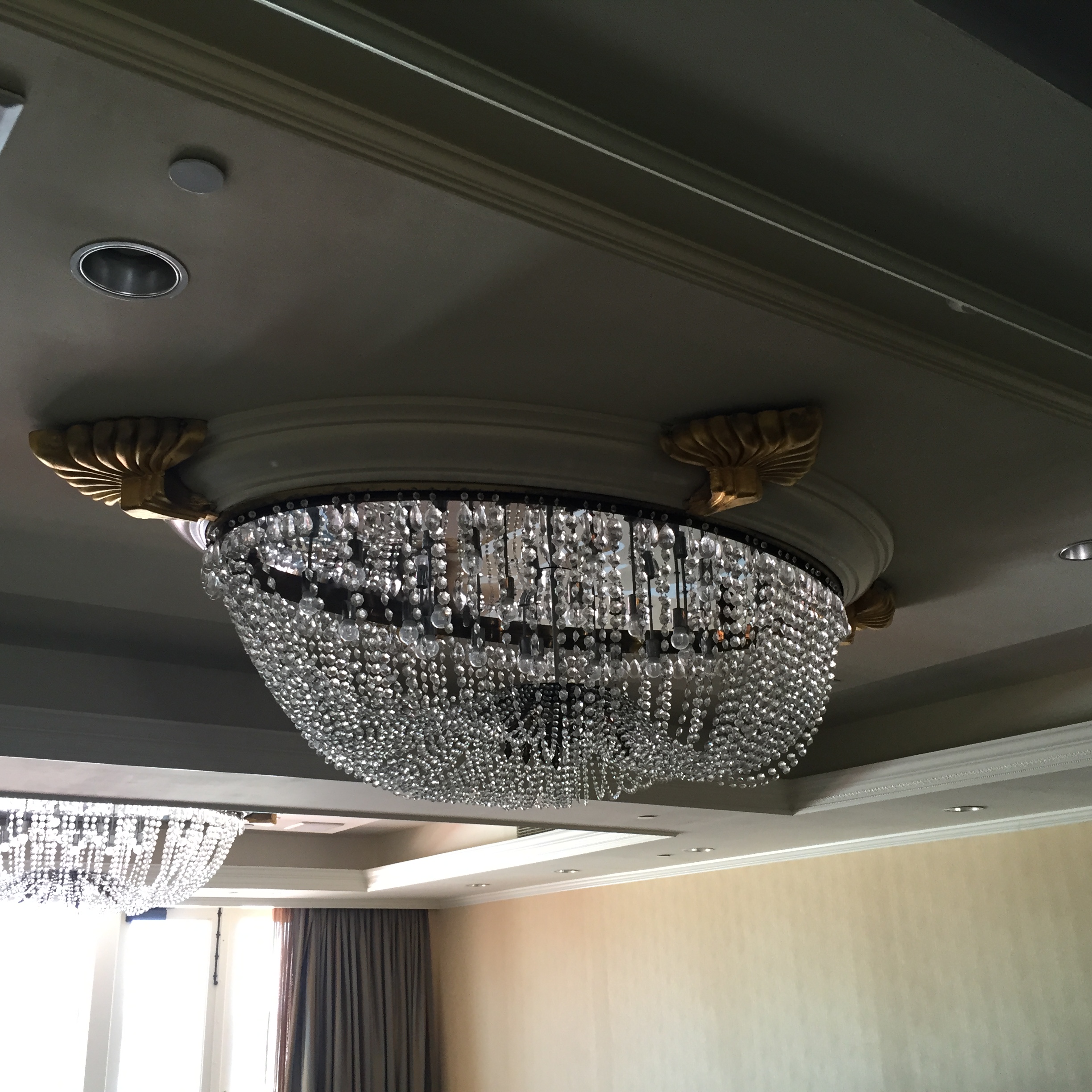 Windsor Complex
And how about these art deco creations from the Windsor Complex?  While not my favorites, no one can deny their elegance.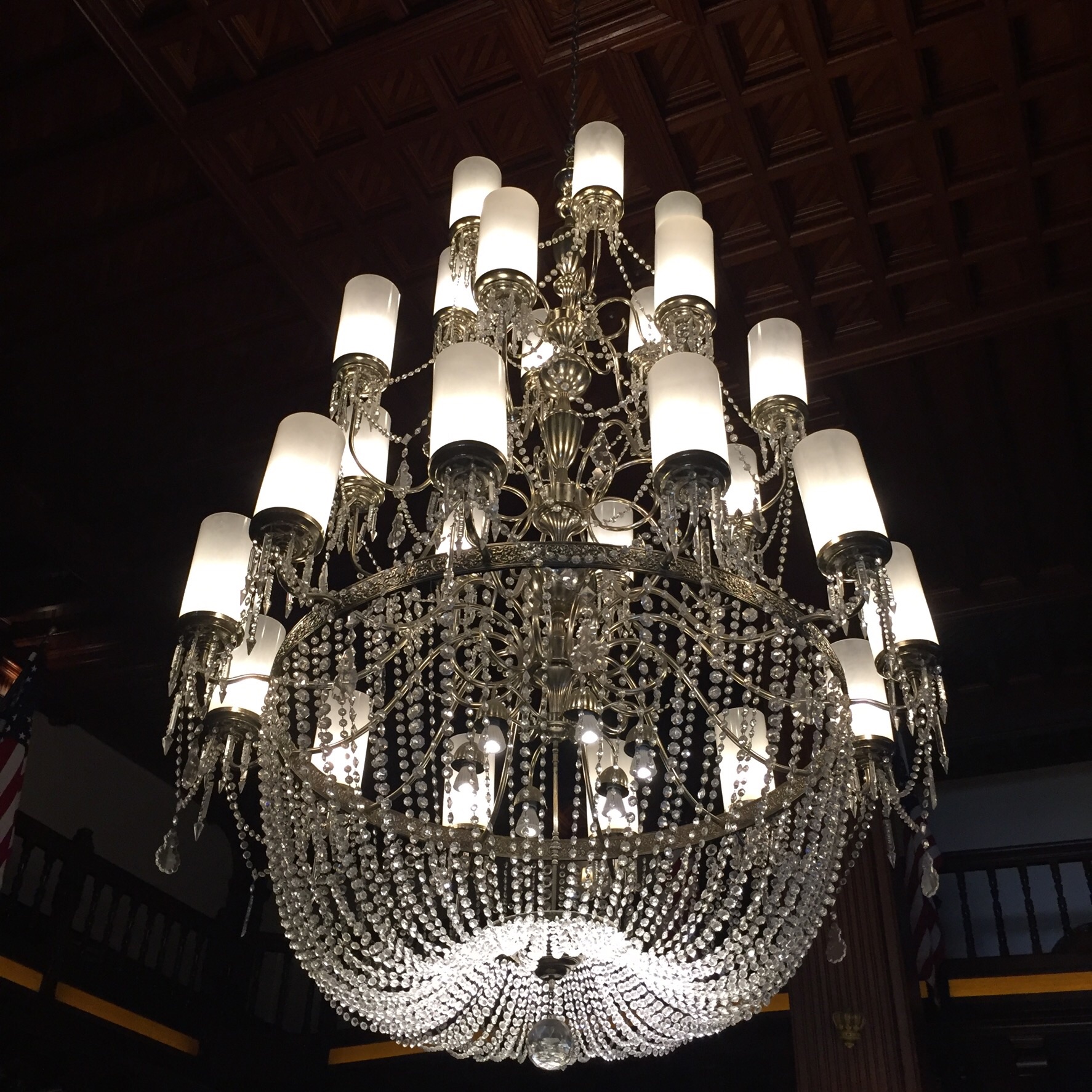 Lobby
And the Grande Dame of them all, the gigantuan chandelier from the main lobby.  I adore this!
And a last bit of trivial…The Hotel Del Coronado has bragging rights to the oldest continuously running elevator in the United States.  Always run with an attendant, and most often by the famous, gem of an employee, "Andrew".   He's been with the resort 40+ years.  Andrew knows more about the Hotel Del than any reference guide.  It was my pleasure to ride with him.  You know a company's a 'good one ' when an employee chooses to stay so long.