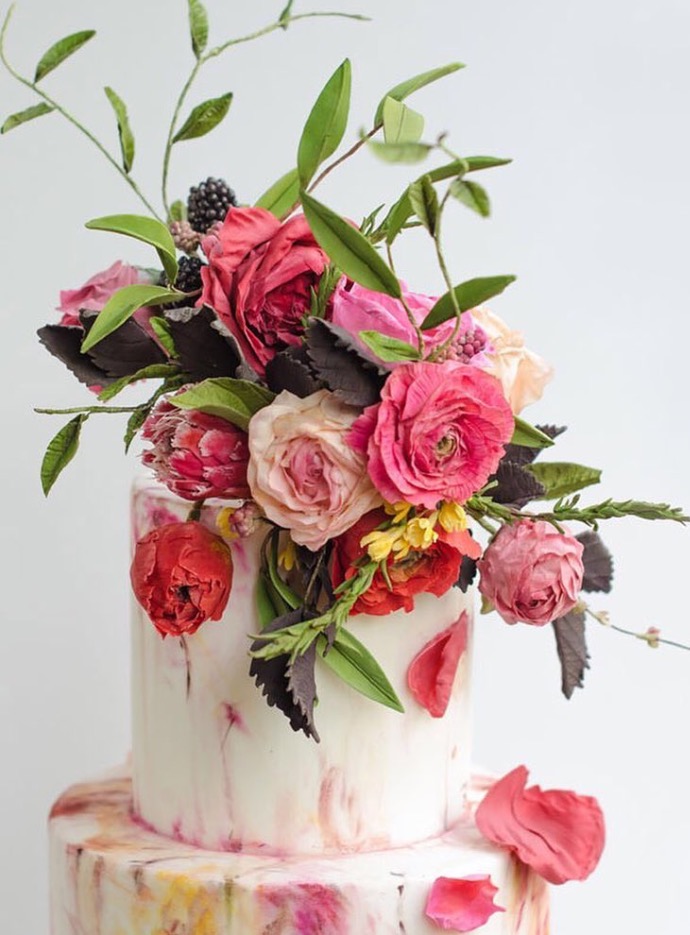 Will you have an "Over the Top Wedding Cake"?  Weddings are the most personalized event you will ever attend OR host.  There is no right, or wrong.  Just your preferred tastes.  I happen to like the wedding cake as a decorating item.  Remember…wedding cake servings are far far smaller than a restaurant size dessert serving.  If served properly, your guests will receive only a sliver of cake.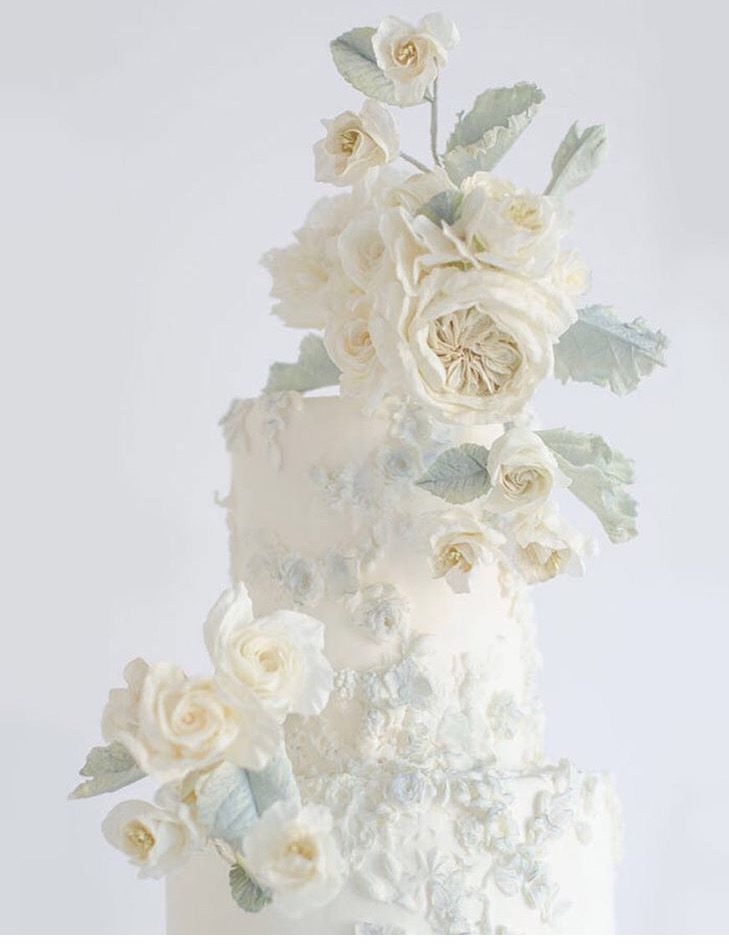 If I have 100 guests, I order a cake for 150-175, then order different cake flavors for different layers.  This way guests have a choice.  Most often, a bride will choose to have a cake. Why not spend a little extra, and make it a decorating piece like the cakes featured on this post?  Yes you'll spend a little more, but how much would you spend on more flowers or decorations?  Thinking guests don't favor wedding cake as much as other desserts these days?  You'd be right.  Pies have become quite the thing this season, especially in the summer and fall.  Most bridal couples still have a 'small cake' to cut and hopefully a portion to save.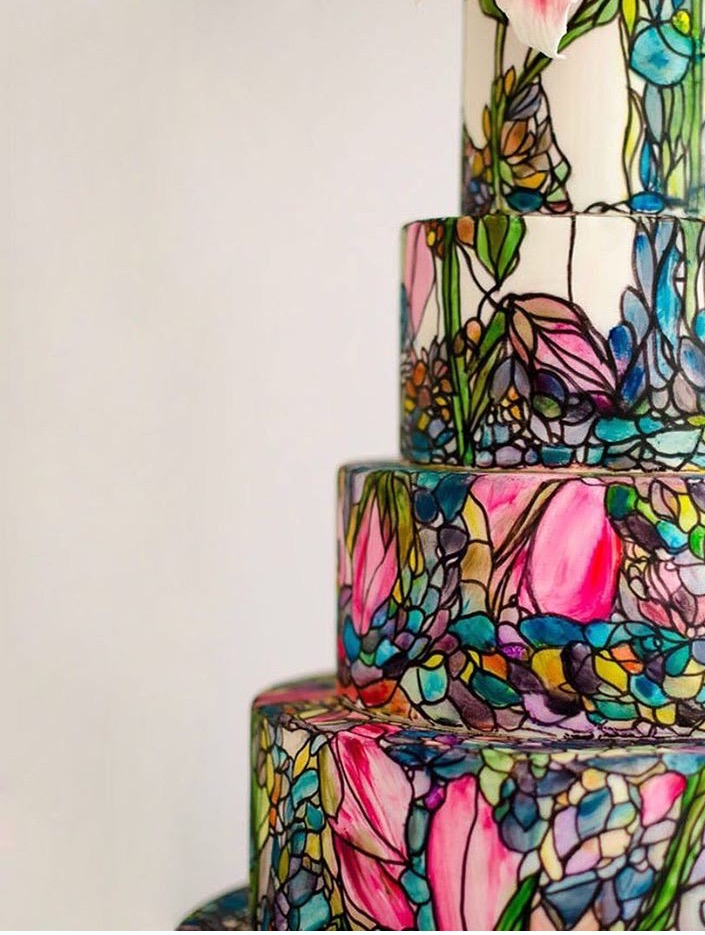 Think you'll ever have to cut and serve a wedding cake?  Probably not…but just in case, click on the link and read how it's done.  It's interesting, and quite an art.  How to Cut a Wedding Cake.  The above cake is exceptional.  I like the photography as well, just a small glimpse of the cake.  But I do hope the wedding photographer got a shot of the entire cake.  It wouldn't be one to miss!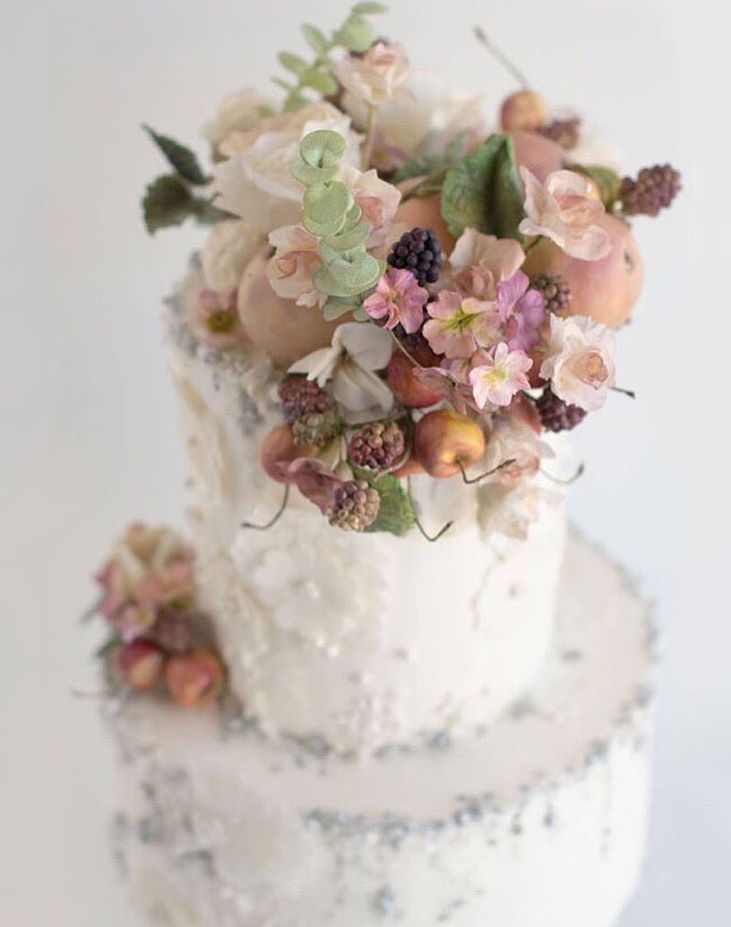 Fresh flowers definitely add to the lushness of a cake.  And I like all the 3-D work the baker applied to this cake, even if it's not in the photographer's focus.  But do flowers need to be real to LOOK real?  No, just look at my daughter's cake below.  The flowers aren't real, but spun sugar!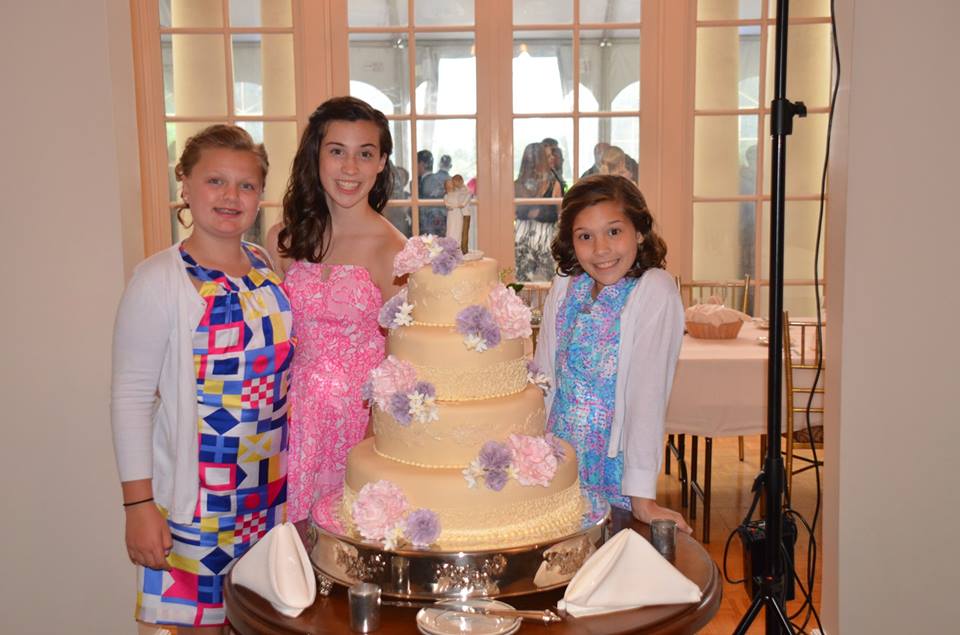 Thank you to my lovely models…photo cred: Patty Cloherty
First 4 photos, theknot