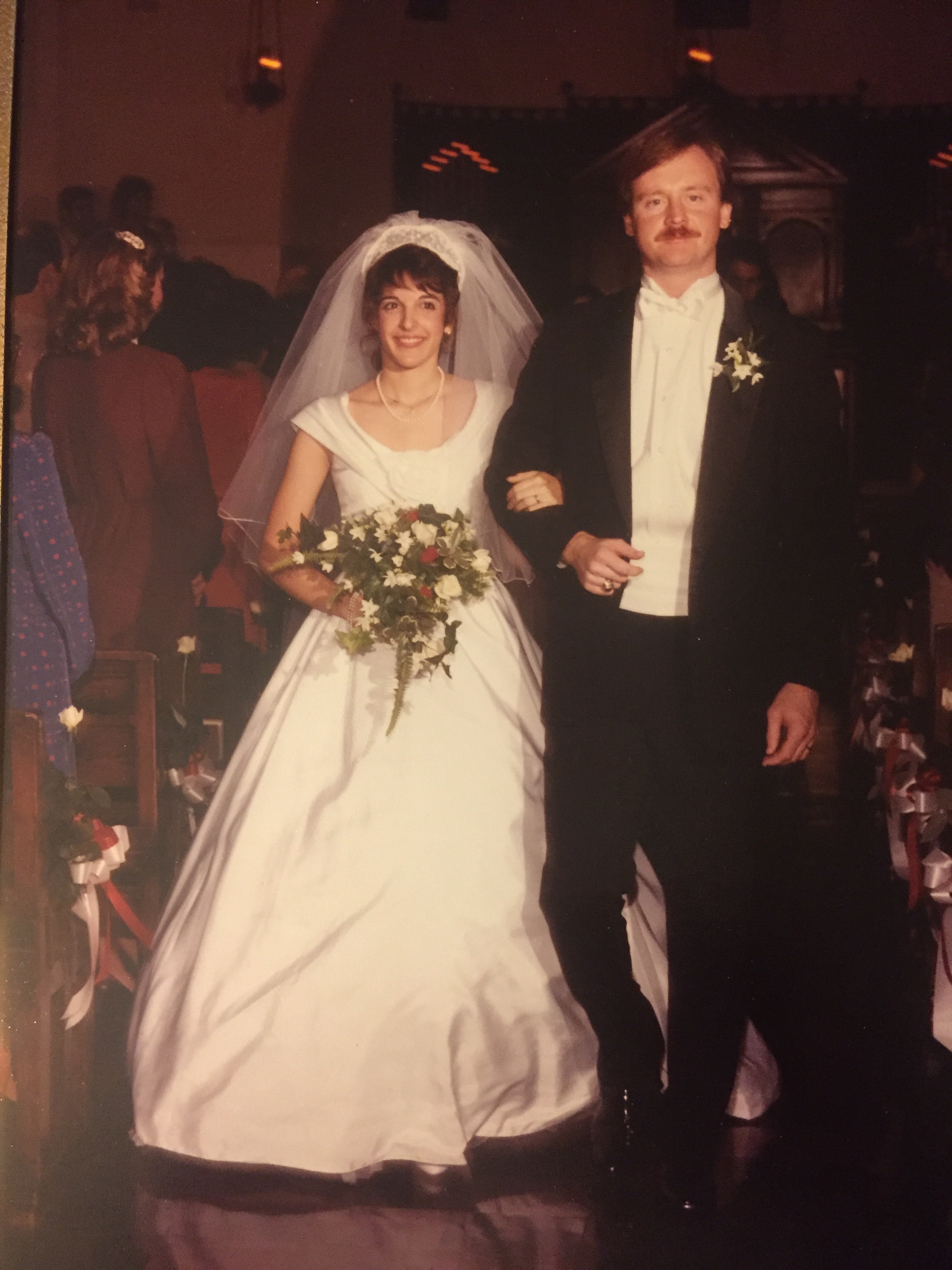 Think you're the most thoughtful guest?  Think again.  I do believe that honor belongs to a mentor of my husband.  I was tackling my major summer project, that of purging the basement.  What a chore.  I tend to be a pack rat, and well…we've been married almost 33 years… Yes, that's us 32.65 years ago at our wedding in Ojai, California, my home town.  If you'd like to read more about Ojai, and it's "Destination Wedding" options, just click on the link!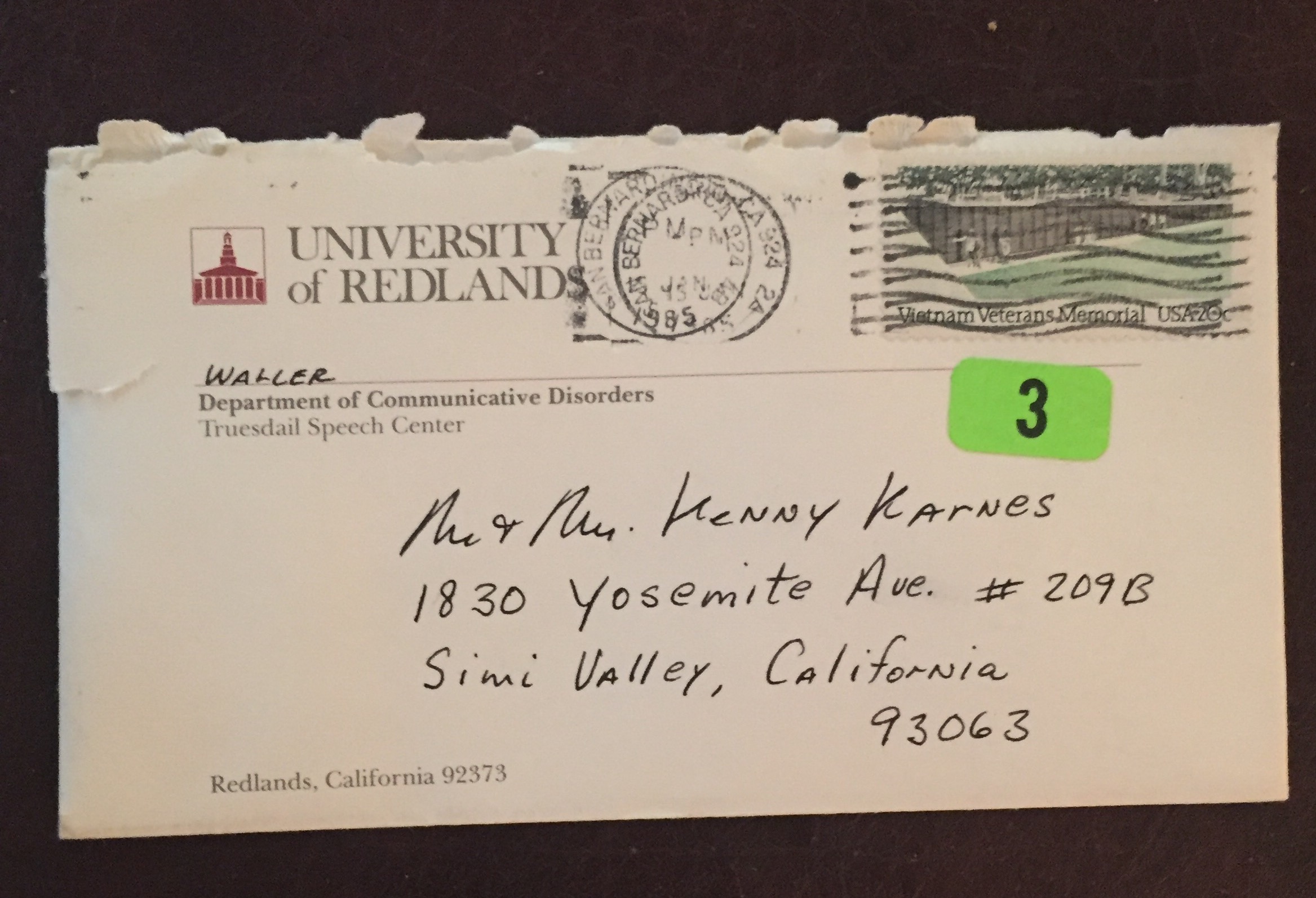 I found the above letter in my cleaning frenzy yesterday.  I hate to admit it, but I had forgotten I possessed it. I knew that it was old based on the address on the envelope. But I must digress a little.
You know how important First Year Anniversaries are?  They really are a big deal… I had frozen the top layer of our wedding cake, and my darling husband dutifully ate it.  He recently told me that it was awful.  🙁  I don't remember how it tasted.  But if you'd like to save the top layer of your wedding cake, or a portion, click on the following link, and check out the way to do it right!  Saving the Top Layer of Your Wedding Cake.  And to Defrost it.. Defrosting Your Wedding Cake  🙂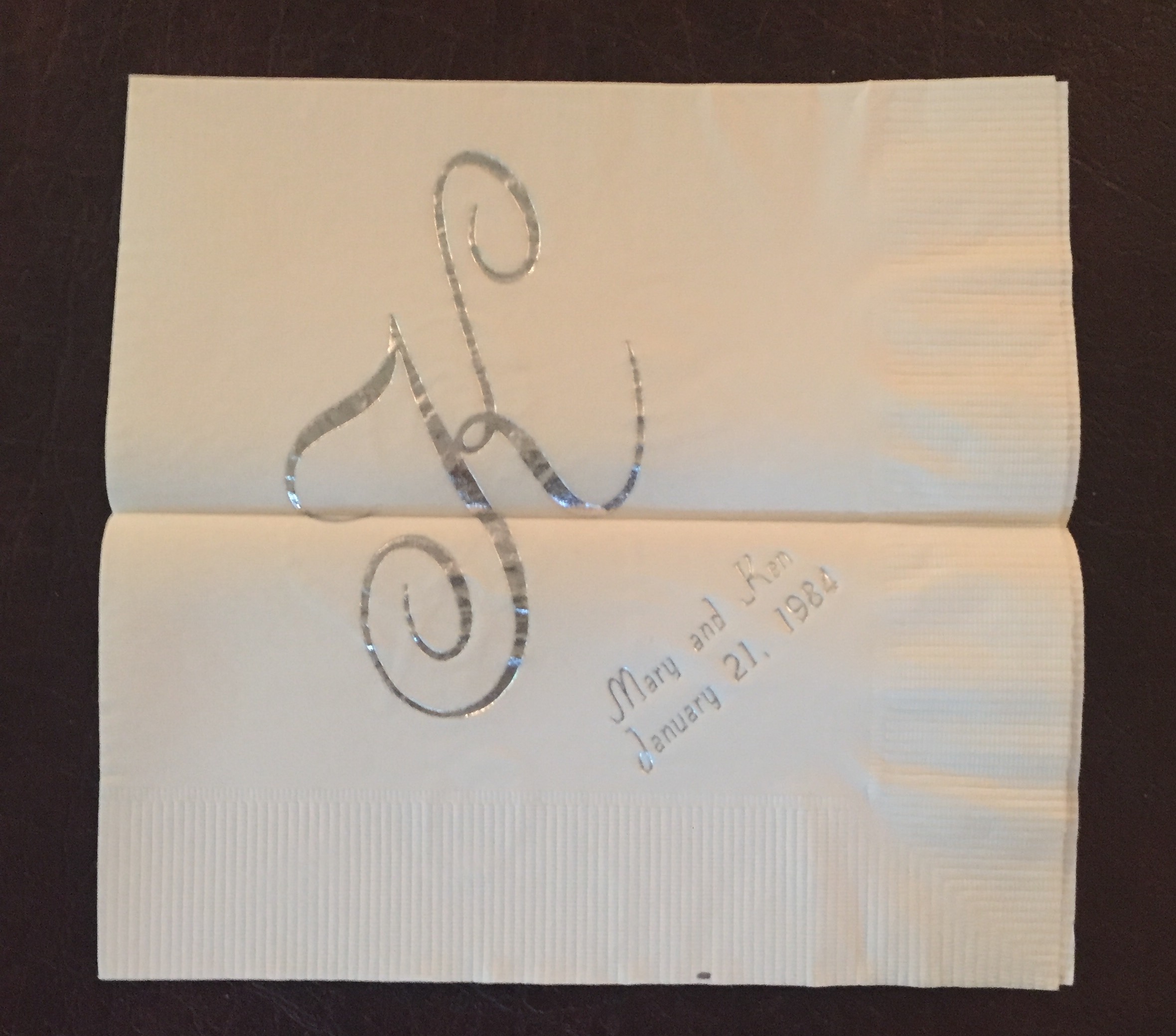 But back to my story…As you know, each anniversary year has a gift assigned to it.  For the first anniversary, it's paper.  Kenny and I received the above letter, with a most gracious note from his friend, mentor and fraternity associate.  And inside…was a cocktail napkin from our reception.  It took us both back and was a most thoughtful reminder of a beautiful day.  Below, is a circle of Kenny's fraternity brothers, (Kenny's mentor is a patron), singing to us at our reception.  We are in the middle of the circle.  I can barely make us out.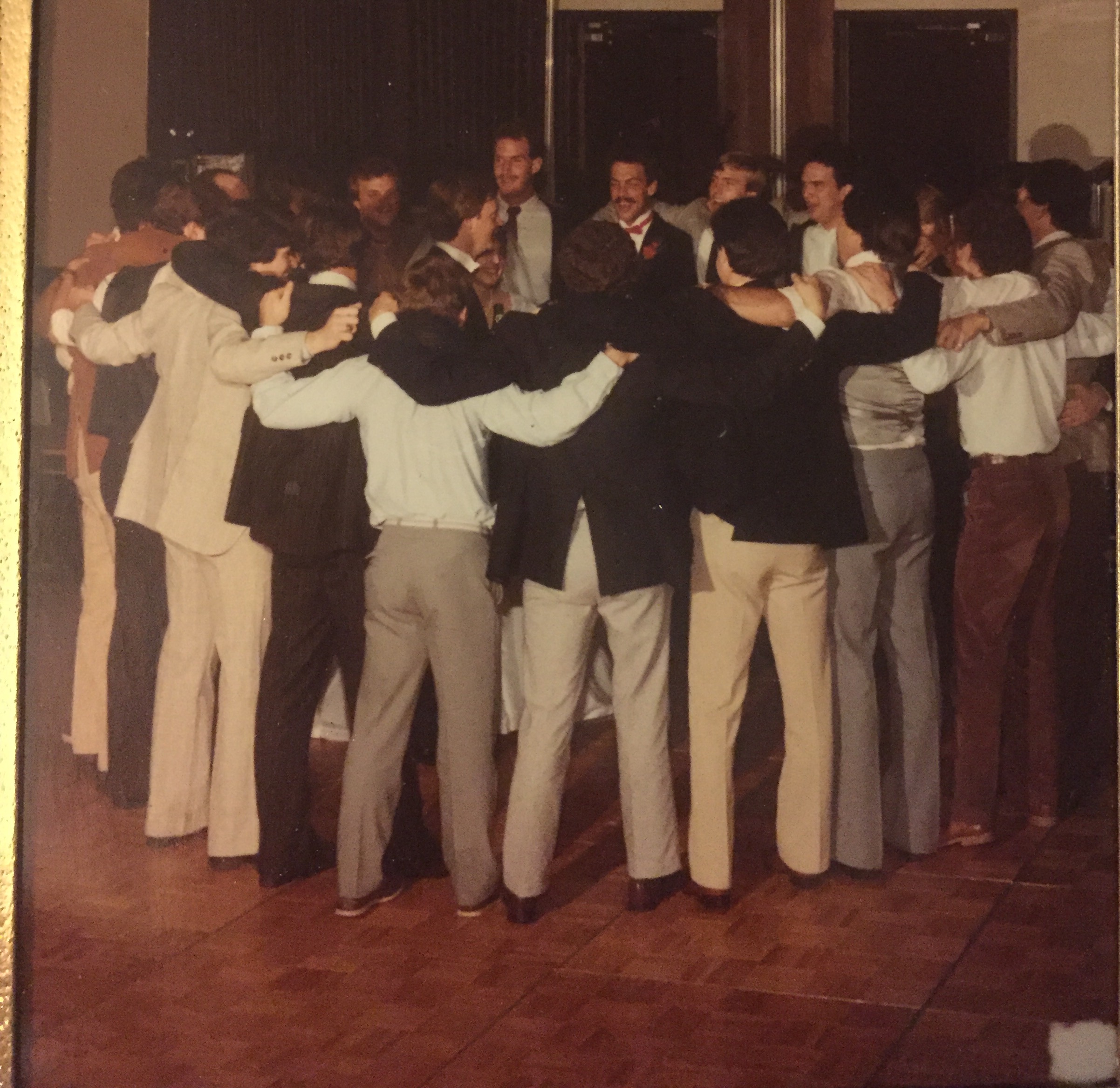 And here we are below, 30 years later at our daughter's wedding.  Time does fly.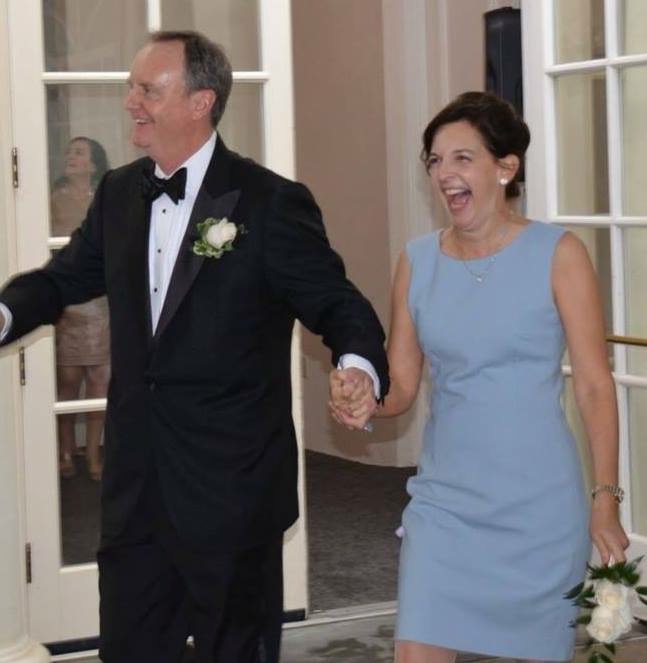 Photo: Patty Cloherty