As we are in the midst of wedding season, we should ask ourselves what are some key factors to being a "Good Wedding Guest"?  Of course it should be simple, but often, it's not.
I reprinted an article awhile back from weddingshoppeinc.com that had the 33 worse wedding guest mistakes.  If you'd like to read it, click on the link: 33 Worst Wedding Guest Mistakes
Today, I highlight my OWN personal pet peeves.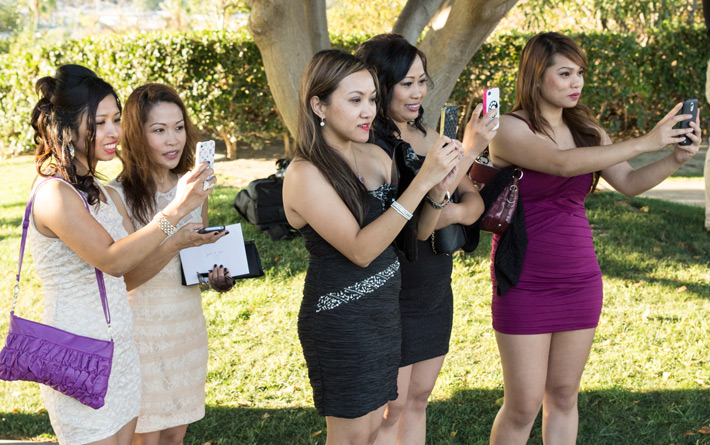 1 – Respect whatever mandates the bridal and groom make regarding photos during the ceremony and reception.  Today, when every man, woman and child has a camera at the ready, (via their phone!), photos can get out of hand.  Some brides today are choosing a "social media blackout" until she can choose what to showcase on the internet.  Respect that.
2 – Don't wear white, cream, ivory, or even blush.  That's for the bride.  Black was also a taboo color, but no longer.  It's acceptable now.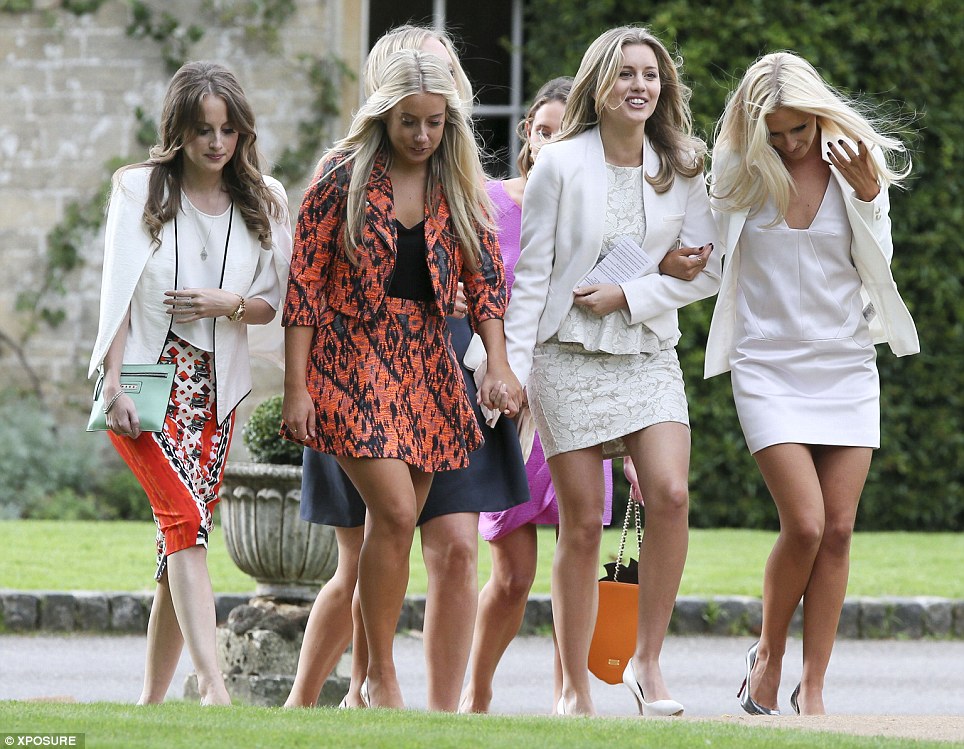 3 – DON'T HIGHJACK THE PHOTOGRAPHER!!  I think of all the items in this post, this is the most important.  I was a guest at a wedding last year.  The beautiful wedding ceremony was over.  The guests were kindly asked to proceed into the reception tent and enjoy "Cocktail Hour" while the bridal party and family members took pictures.  Dinner would commence after.  What did a group of grown women do?  They rounded up their daughters, a couple were bridesmaids, a few were not, and grabbed the photographer and strongly asked that he photograph them.  Now, I do blame the photographer.  He could have gently told them, "No."  Perhaps the Mother of the Bride could have stepped in.  And as this wedding didn't have a Wedding Coordinator, that was not an option.  This delayed the photo session by 15 miutes (or so said the Mother of then Groom when she told me about it).  Doesn't sound like a lot of time…but it is.
italyitlaianweddings.com
4 – Be a happy guest like the ones below, and don't complain — especially to the Mothers of the bride and groom.  A friend related an incident to me recently.  She had been a guest at a wedding and a fellow guest had a complaint.  She told the mother of the bride about it, and it was resolved.  (it easily could have been fixed by the guest herself)  But the guest kept talking about it, to all who would listen.  Not very thoughtful.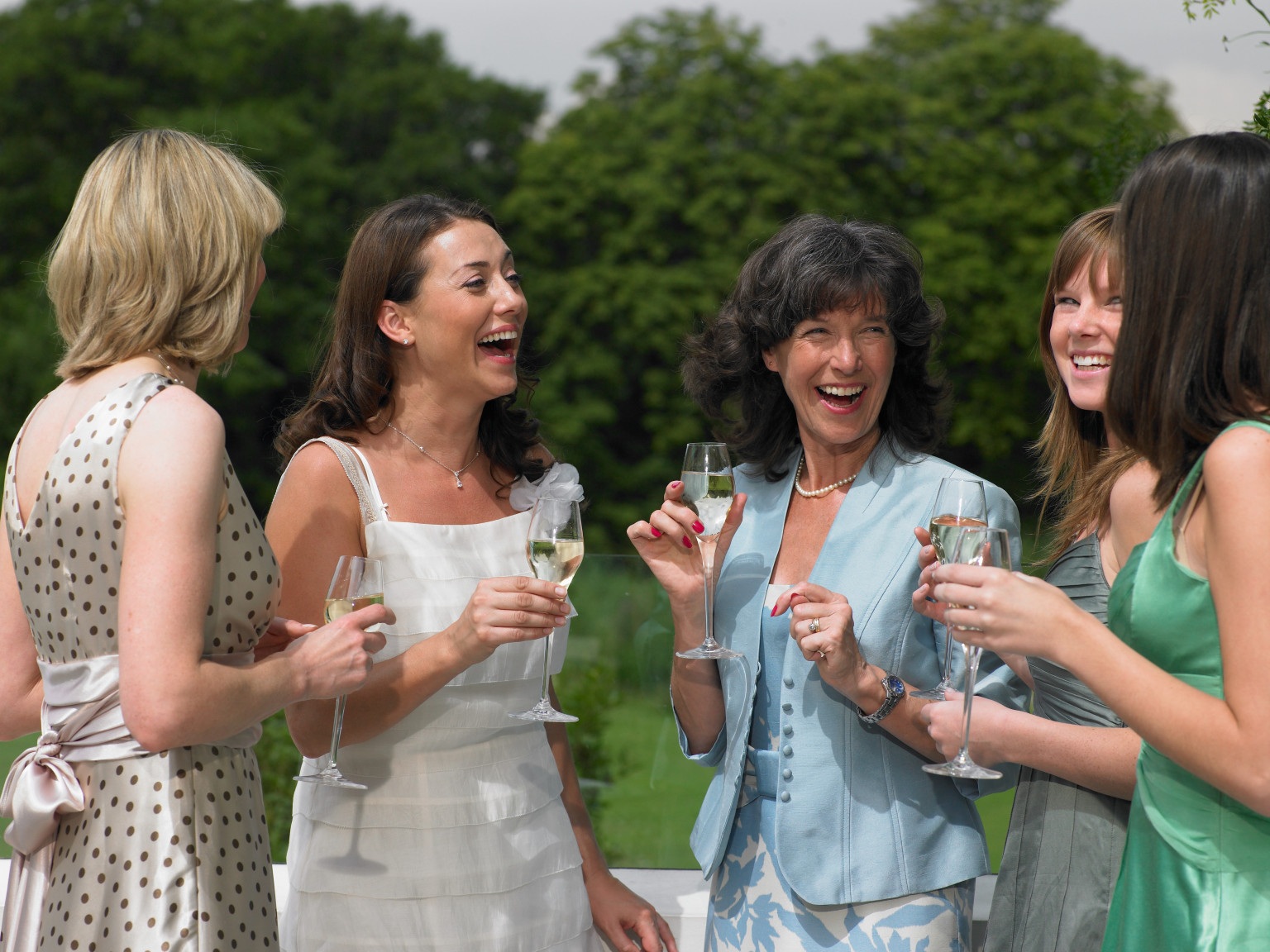 5 -Don't steal others seats.  Three years ago I attended the wedding of a friend's son.  Kenny and I claimed our escort cards and went to our table.  We were allowed to choose our own seats at our assigned table.  We were the first to arrive, and I chose what I thought were GREAT seats.  Apparently another guest we were seated with thought so too.  I went to greet a friend, and when I returned to our table, she had moved my purse and shawl from our saved seats and put her items there.  "I hope you don't mind," she said.  "We have a better view here."  Normally, I would have said, "Yes, I do mind."  But I didn't want to make a scene.  I think she counted on that…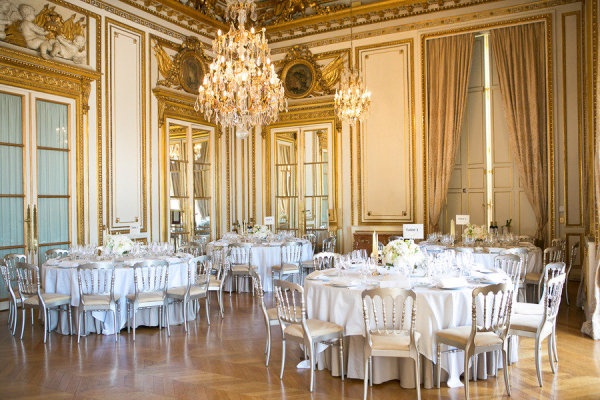 6 – Don't take a gift to the wedding.  A card with your gift enclosed is great to take to the wedding, but a big bulky gift, no.  If you'd like to send a gift instead of giving cash, please use the gift registry and have it shipped to the bride's home.  Remember, someone at the end of the evening has to get all those gifts home.