Your bridal gown. So much to think about — not the least of which is your wedding dress neckline.  Think it really doesn't matter?  Think again… It matters…a lot.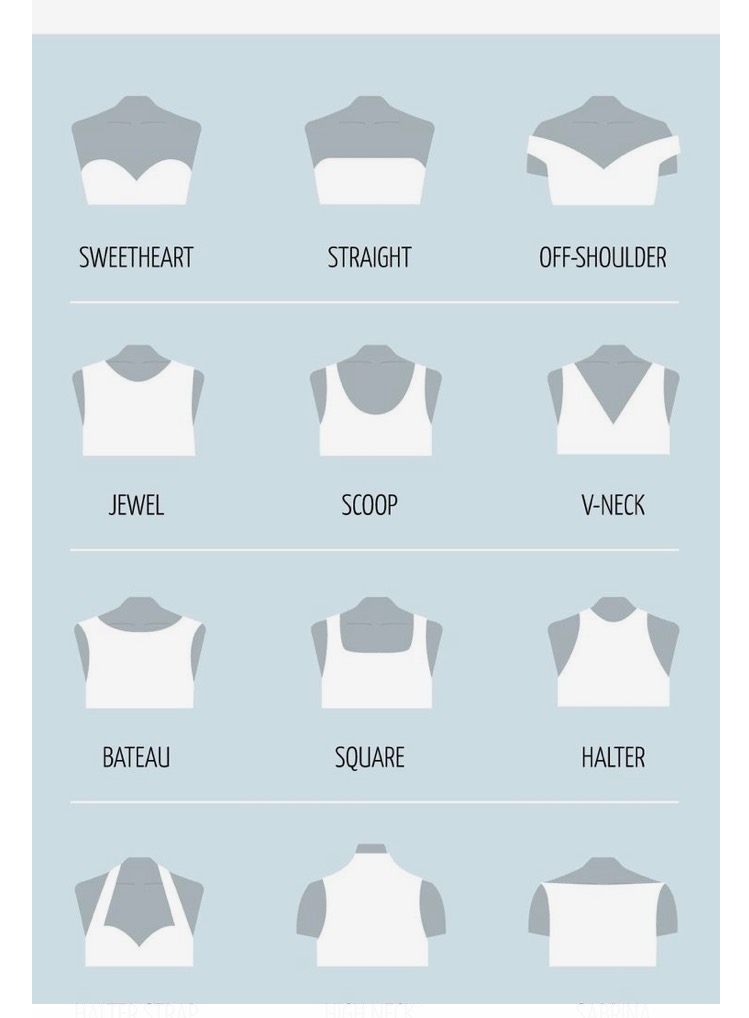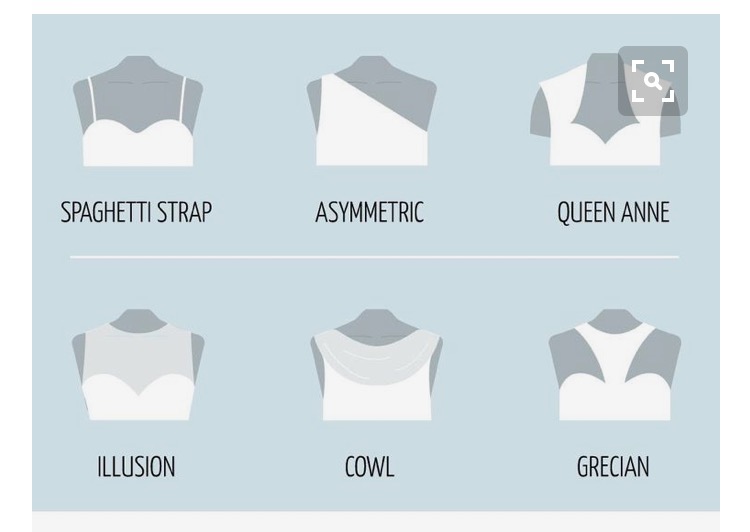 When choosing your dress, AND your neckline, the number one thing to consider is your figure.  Your wedding day is not the time to experiment.  Pick the style that most flatters you.  I think the gown below is exquisite.  The bride has a great combination of a sweetheart and scoop style.  She is slightly daring with the cut, but still presents a modest sillouette.  That's the second point to consider.  A bride, in MHO, should not present a daring style, at least at the ceremony.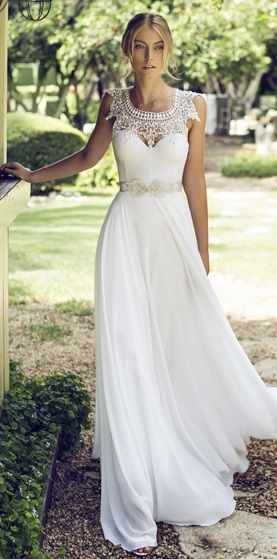 CleverWeddingIdeas.com
The bride below chose a combo style as well – a sweetheart neckline with sheer gauze to her collar bone.  Quite the ingenue – which is what a bride should strive for.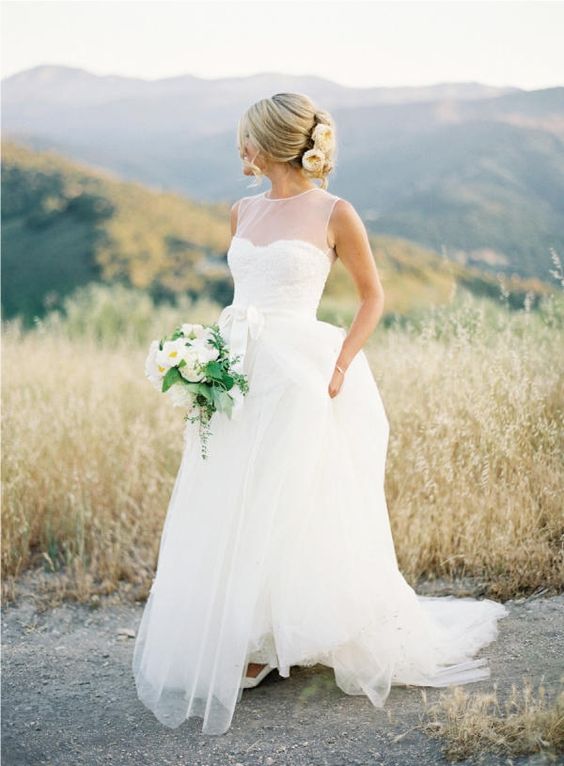 wedding party.com
The dress below — could this dress be more beautiful? I don't think so.  But is it appropriate, especially for a church wedding?  No.  Would it make just the perfect "Reception Dress"?  Yes.  it does have a place at a wedding.  But remember, this is just my opinion. That's the thing about weddings.  There really is no right or wrong, just what you like, or don't.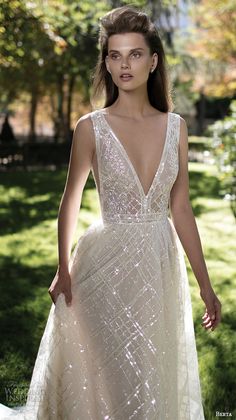 Wedding Inspirasi
I think of all the dresses on this post, the one below is my favorite.  The illusion neckline is perfection.  The tiny rhinestones on the bodice give just the right amount of coverage so the dress achieves a little more decorum.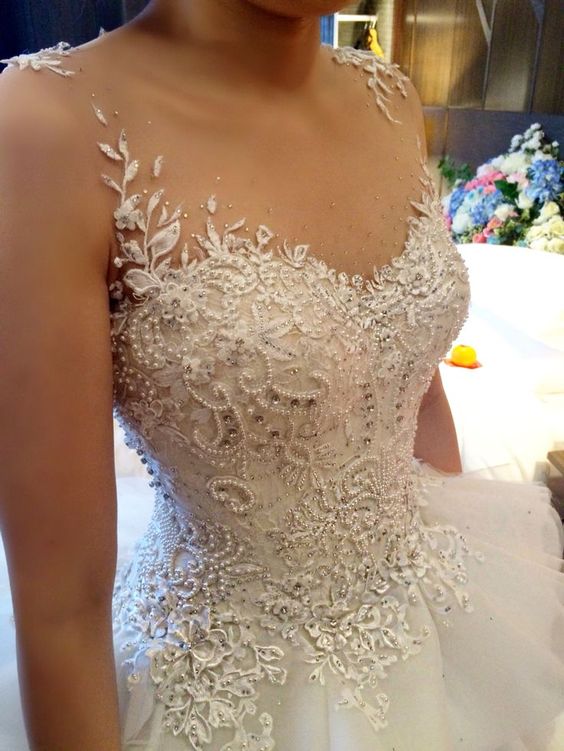 weddingdressparadise.com
The final thing to consider when choosing your wedding dress AND it's neckline, is how your guests will respond.  You really shouldn't have to, but your do. The last thing you want to do is offend your grandmother, or your groom's…