Are you getting married for a second time?  Lucky you!  Another wedding and you get to do it all over again… the good AND the challenging!  🙂  The challenging part, for me, would be to find a dress for wedding number two.  Perhaps you are a young second bride – well you don't have to worry as much.  As for 'women of a certain age', it is difficult to find not only an appropriate wedding dress, but one that flatters. Below is a photo of my friend, Tracy's, recent second marriage.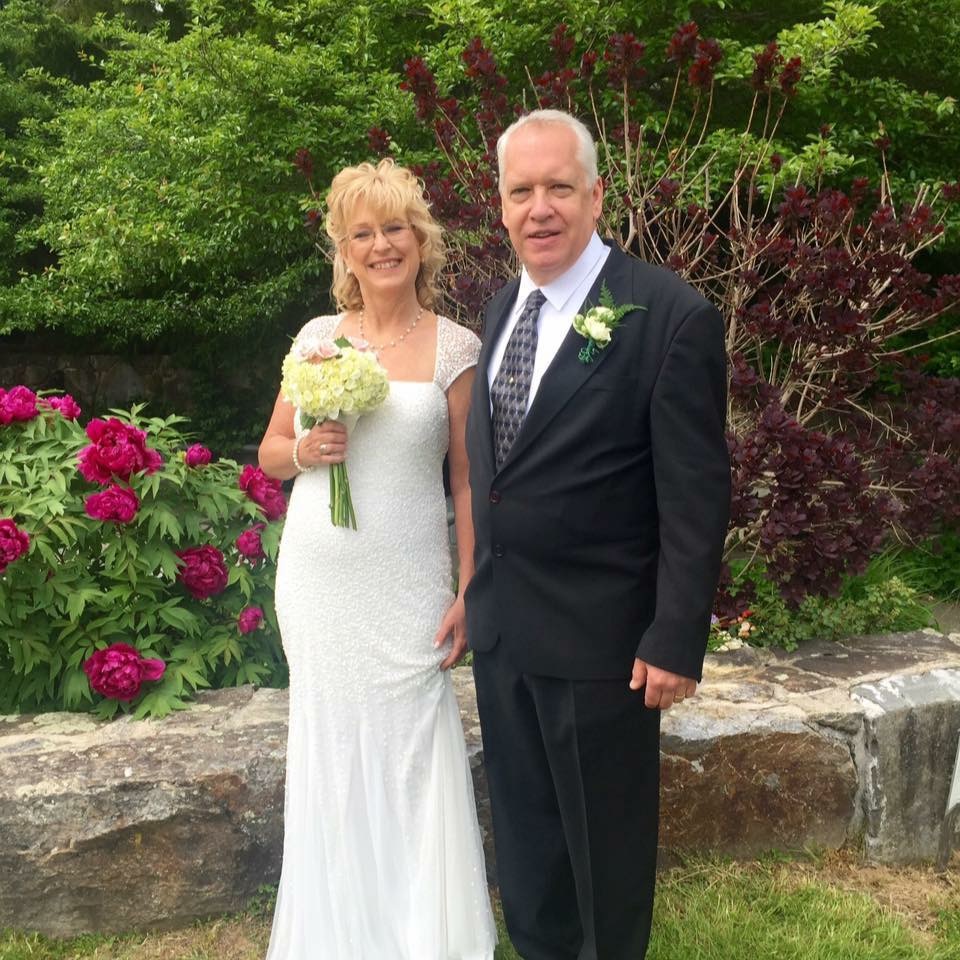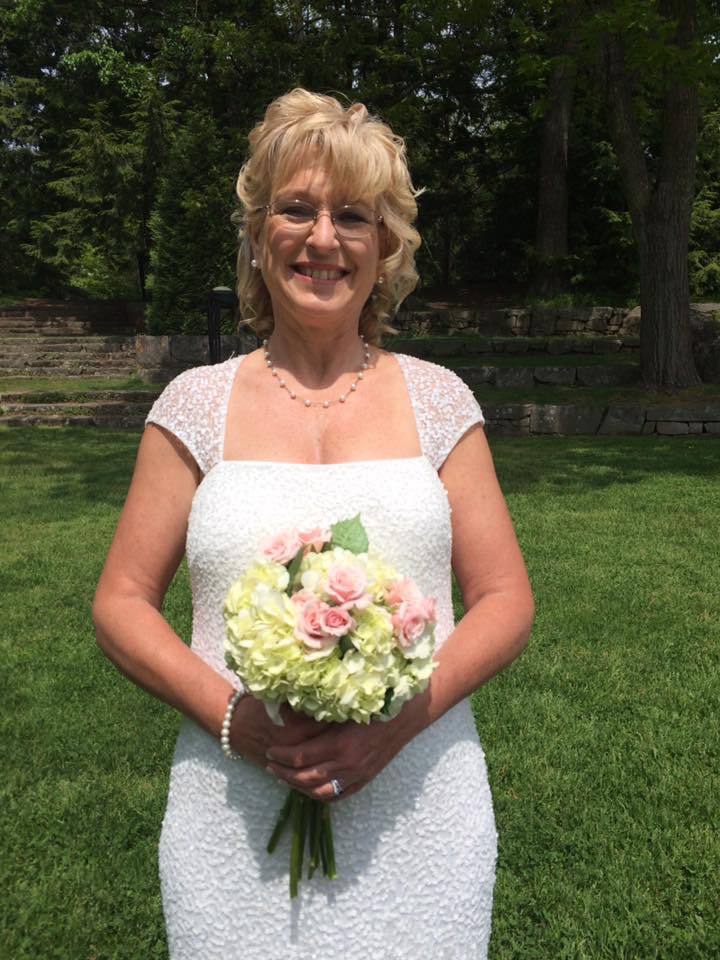 To me, she is the image of how to do it right.  She's dressed in a lovely gown, looks 'bridal', beautiful, but yet is dressed age appropriately.  White or any shade thereof, is not only no longer taboo, but encouraged.  You SHOULD look like a bride and not a bridesmaid.  White is THE bridal color, don't shy away from it.
But if you prefer a little color, there are some lovely options.
What about a colored suit?  This bride above looks very chic, if not bridal.  I love the green hue.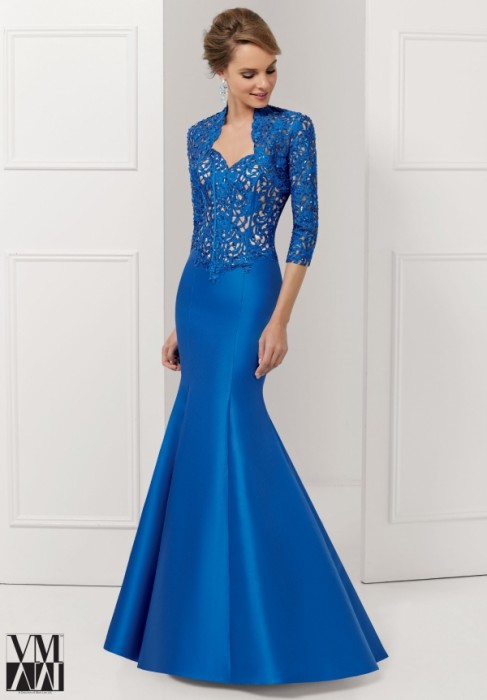 Although the sapphire dress looks more like a 'Mother of the Bride' than a wedding gown, it's beautiful.  And the color exquisite – more in keeping with a fall or winter evening wedding, however.
MORE THAN JUST THE DRESS:
But it's not just the dress… when marrying for a second, or third time, a bride probably has many more concerns to keep in mind.  Does your groom have children from a previous marriage or relationship?  Is there bad blood lurking in the background waiting to explode on your big day?  Remember, as happy as you may be, there COULD be someone out there who is just as sad…be sensitive and thoughtful.