What about a vintage wedding?   I've always been of the mind that when a wedding has a theme, it is more cohesive.  It just flows better.  A vintage wedding is simple to achieve, creates a sense of nostalgia that all can relate to, and DIY projects are available galore.  Look at these cuties below.  They set the theme right away in their darling togs, and relatively easily.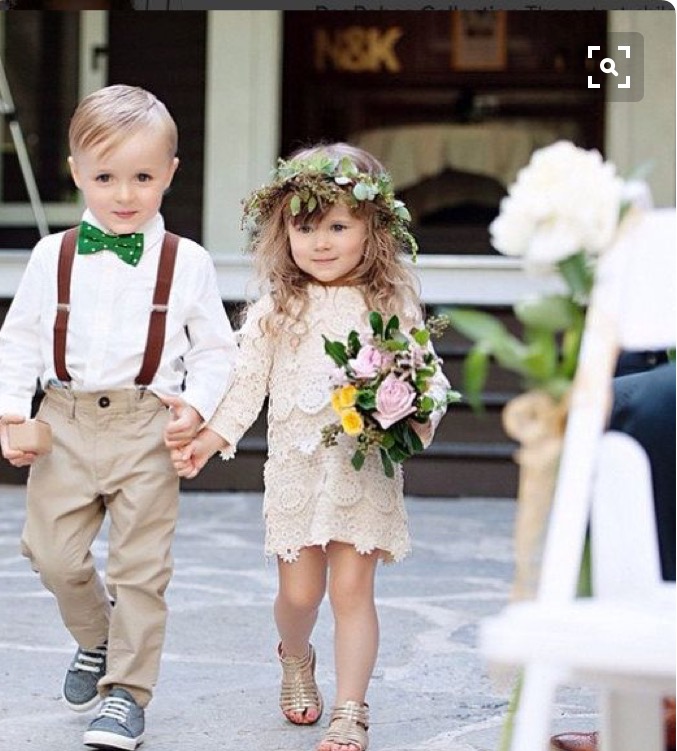 Another no brainer start to set the tone?  Your hair!  If you're blessed with long hair, consider one of the iconic styles below. These put one in mind of old movie legends.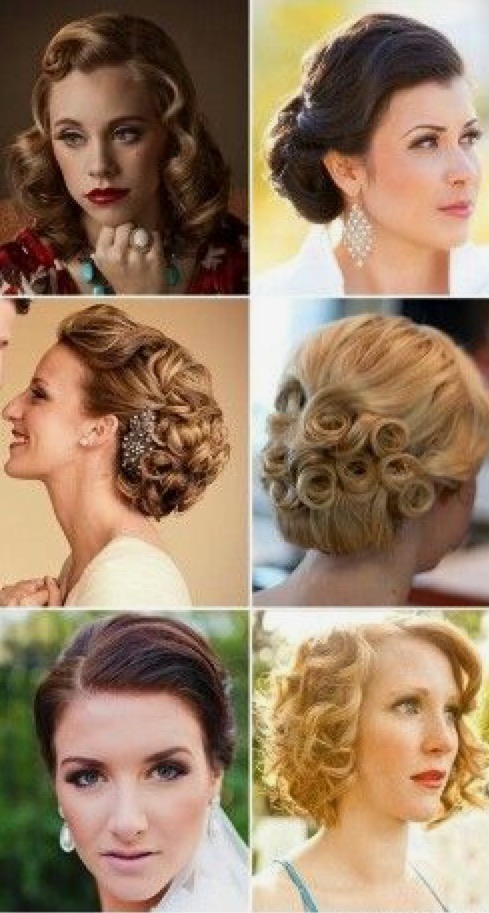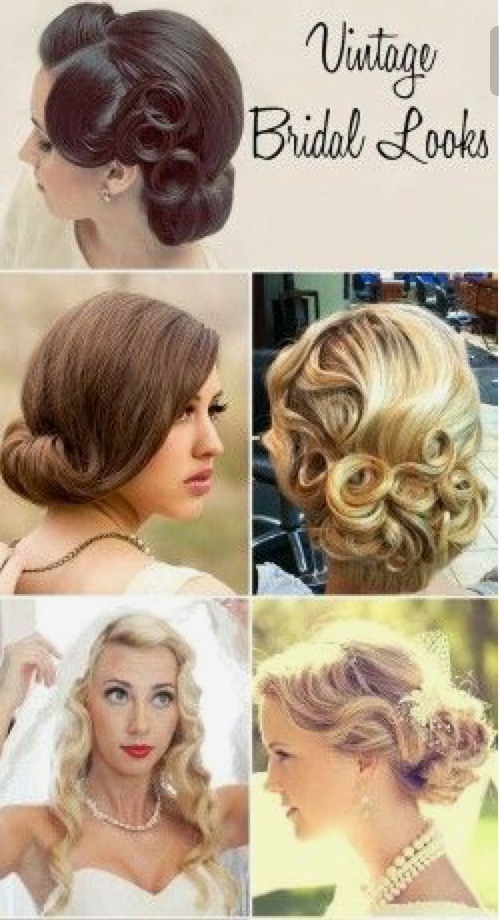 Easy decorating items to set the stage?  Your china.  You can rent individual place settings like the plates below, or search tag sales, (tag sales on the right coast, garage sales on the left 🙂  ), for mismatched plates to use as props.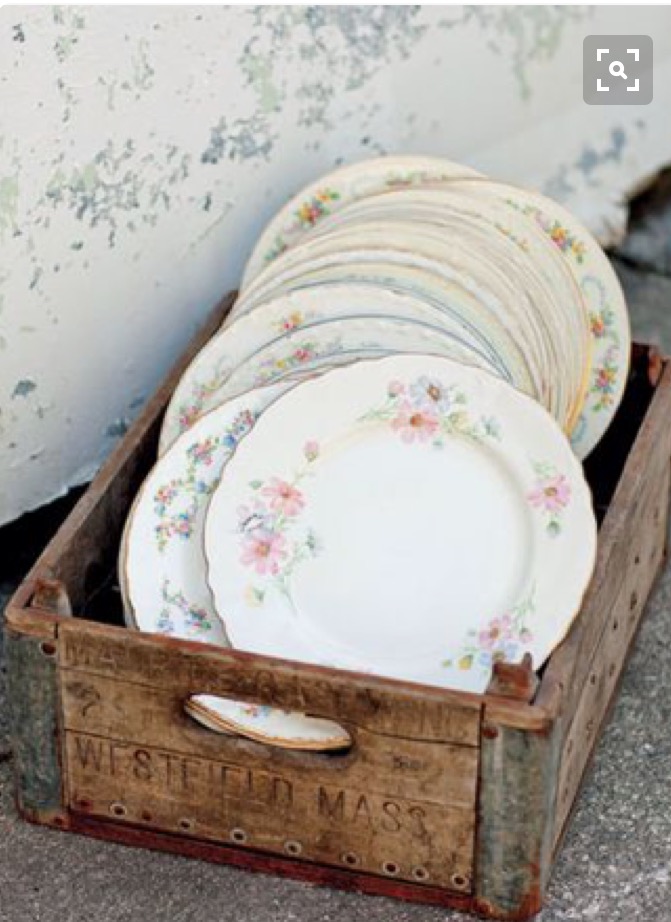 I love the accent candles set in antique teacups below.  While probably not cheap to make, given the cost of the cups and wax, the look is exquisite.  Flowers wouldn't be necessary, so you could save there.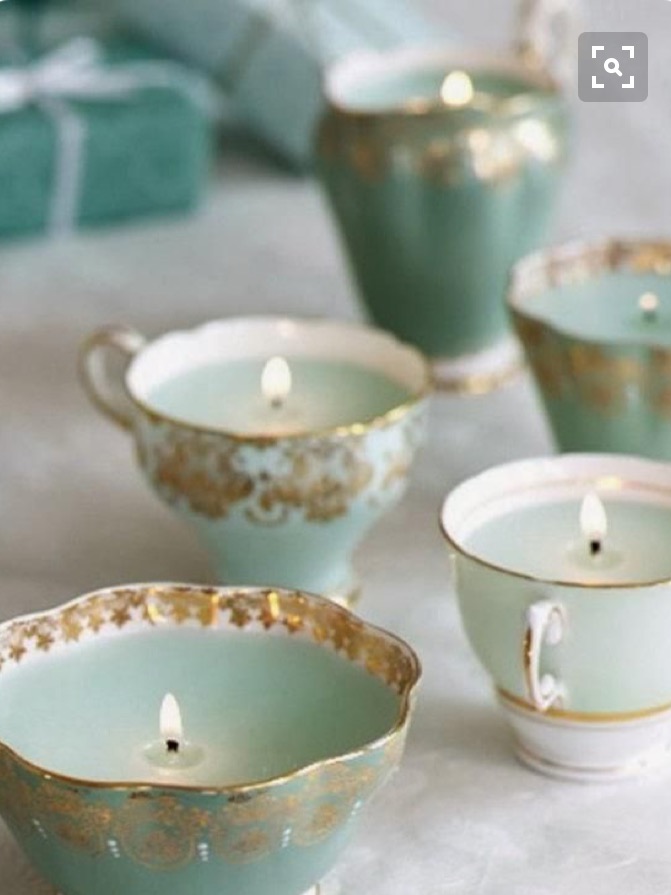 And you can't go wrong with the 20's feel of the pearl and beaded draped chairs below.  Makes me thing of 'The Great Gatsby'!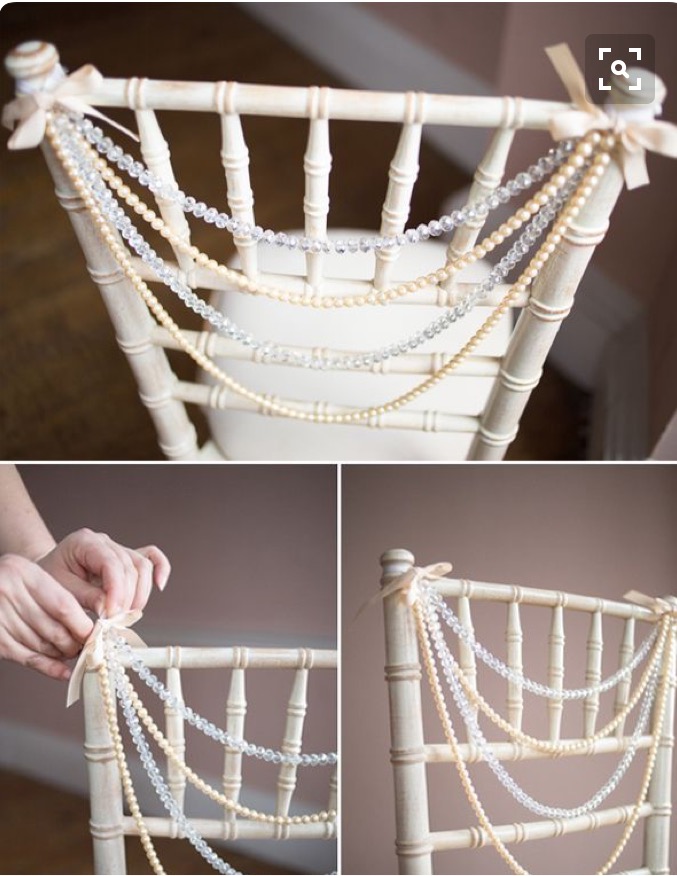 Looking for a cute way to collect your wedding cards?  Look no further.  Love this DIY mailbox with the vintage, rustic flair.  Keep in mind…if your reception is in a public venue, consider a way to secure your vessel to a table or make it stationary in some manner.  While you do not need to fear your guests, others walking through your reception may not be so honest…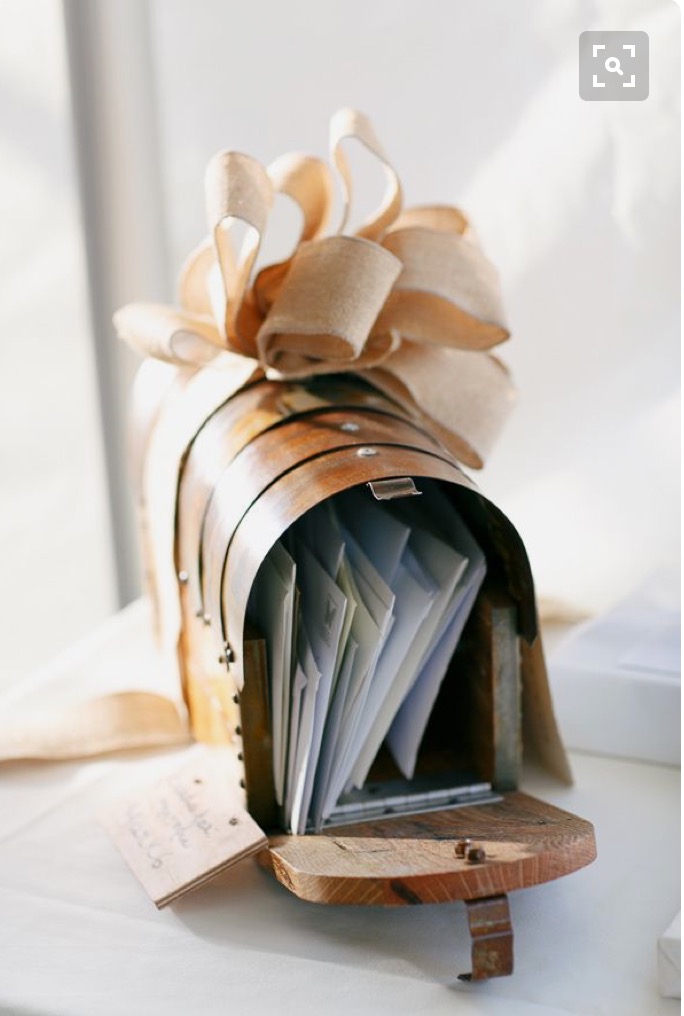 And don't forget those escort cards.  LOVE these below.  The darling key's could double as a favor!