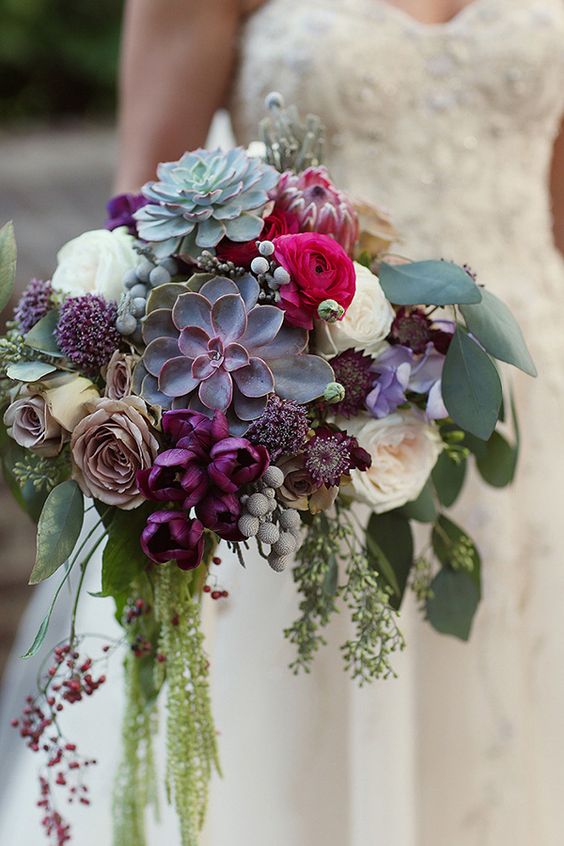 We've all heard it before…"Orange is the New Black" "Navy in the New Black".   Are "Succulents the New Rose"?  Perhaps…
Seriously…have you ever seen a more beautiful bouquet than the one above?  I don't think I have.  Not sure I'd choose a bouquet of ALL succulents, but a few interspersed here and there is perfection.
I don't think succulents will ever achieve the overall world-wide, generic favor that the rose has.  But they are pretty and unusual.  Maybe I just like them because they remind me of my childhood in Southern California.  But I'm not alone.  Succulents have become popular for weddings — in a big way.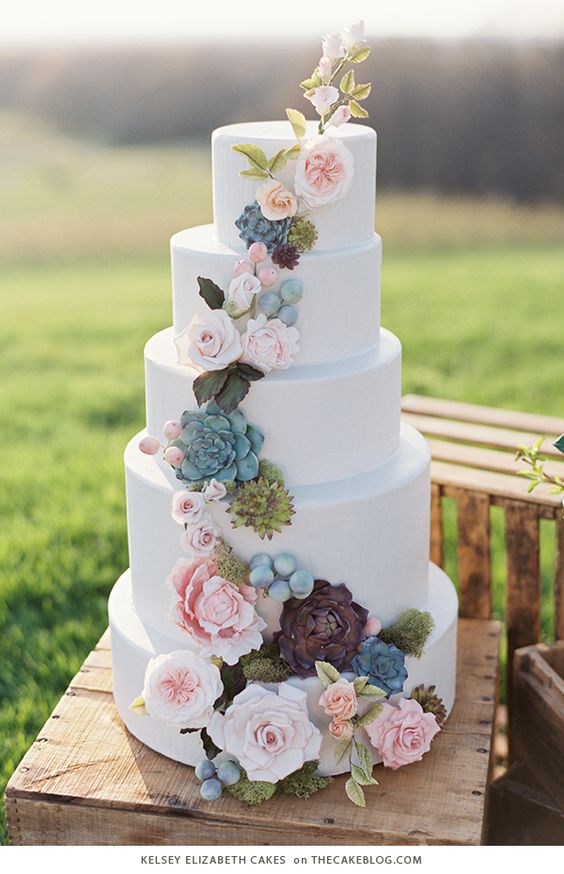 Why?  One reason, they're lovey AND unique.  It gives the bride a little 'edge' to her choices.  Most brides are looking for that thing to make their wedding a little bit different, a stand-out.  On a more practical topic, they hold up nicely in warm weather.  They ARE a desert plant, after all.
Be warned, however, they are not cheap.  But if you're having a summer wedding, and follow the experts advice and get TWO boutonnieres for your groomsmen, due to potential hot weather wilting, (click on the link 'Summer Wedding Pitfalls' for more info), it would be less expensive to order just one of the more expensive succulent variety.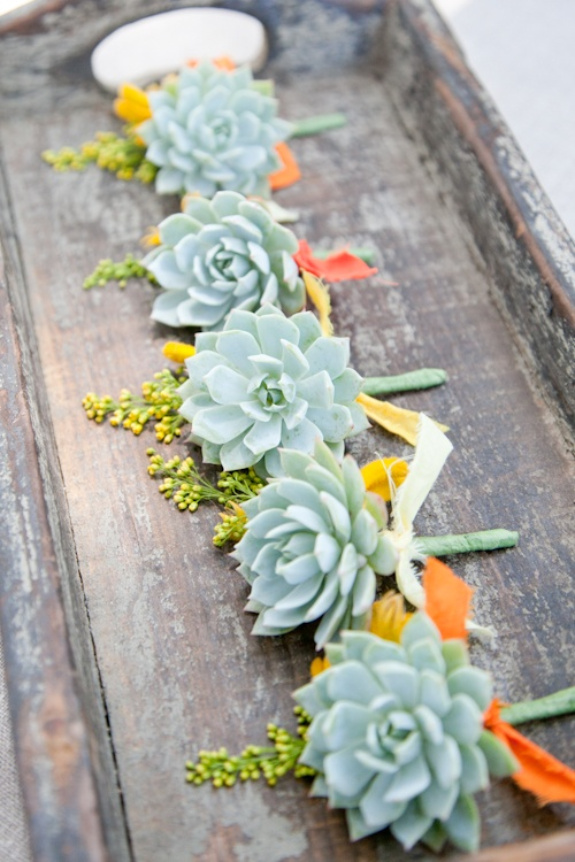 Tulleandchantilly.com had a great article on using succulents in your wedding.  The photos are theirs, the thoughts, mine.  🙂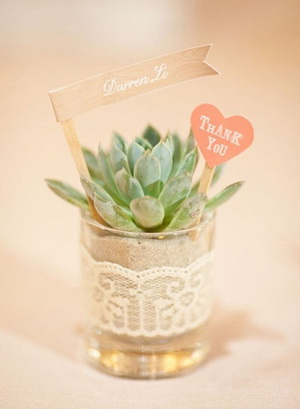 tulleandchiantilly.com
This little favor above is adorable.  Something for the guests to take home and nurture.  I'm sure THIS favor wouldn't be left behind…
Two perfect centerpieces featuring succulents – above and below.  I'm sure these blooms would hold up well in the summer heat.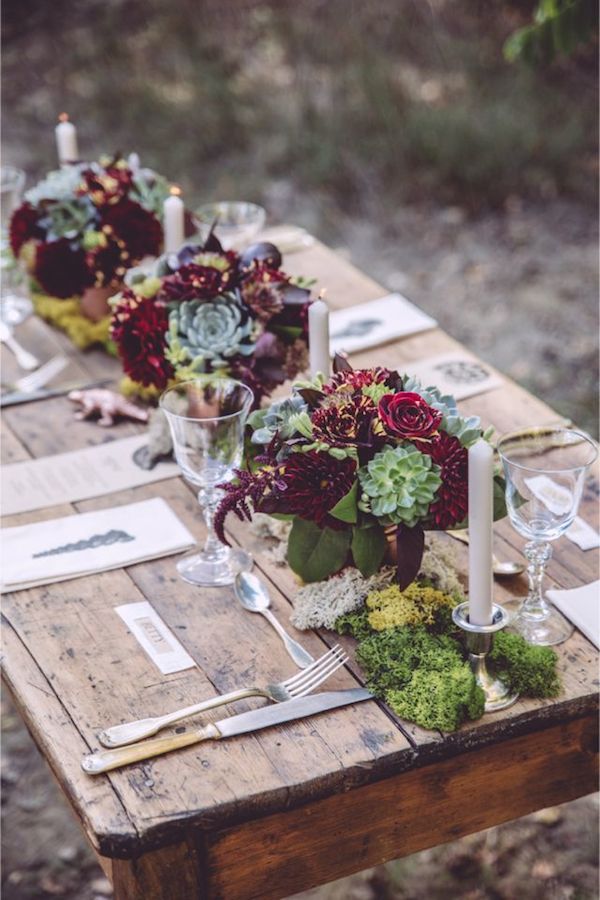 Looking to decorate some chairs with a novel approach?  Look no further.  This chair below beckons one to admire it.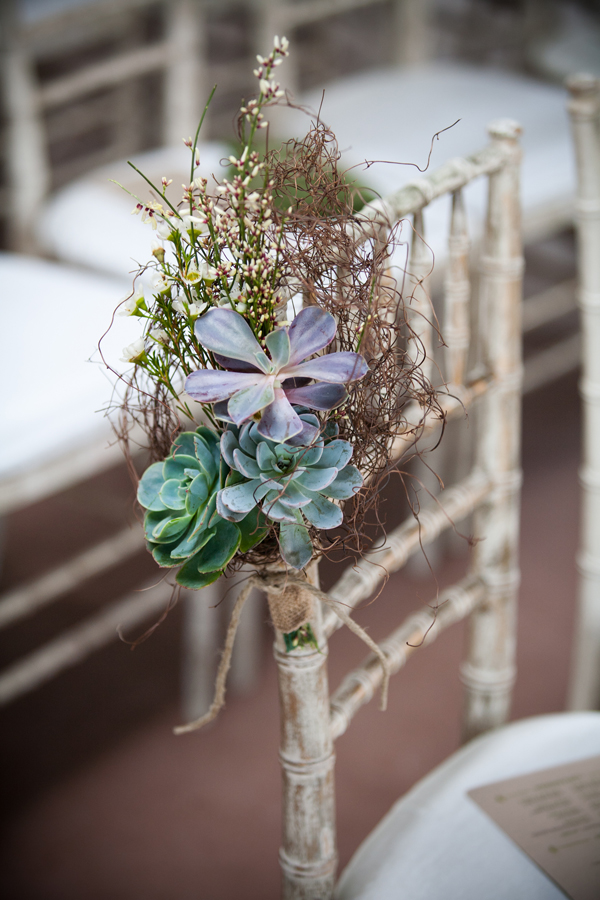 And perhaps my favorite use of succulents? The headpiece for the bride for her reception.  She is able to achieve an entirely different look for herself with just a minor addition of this gorgeous grouping of flowers.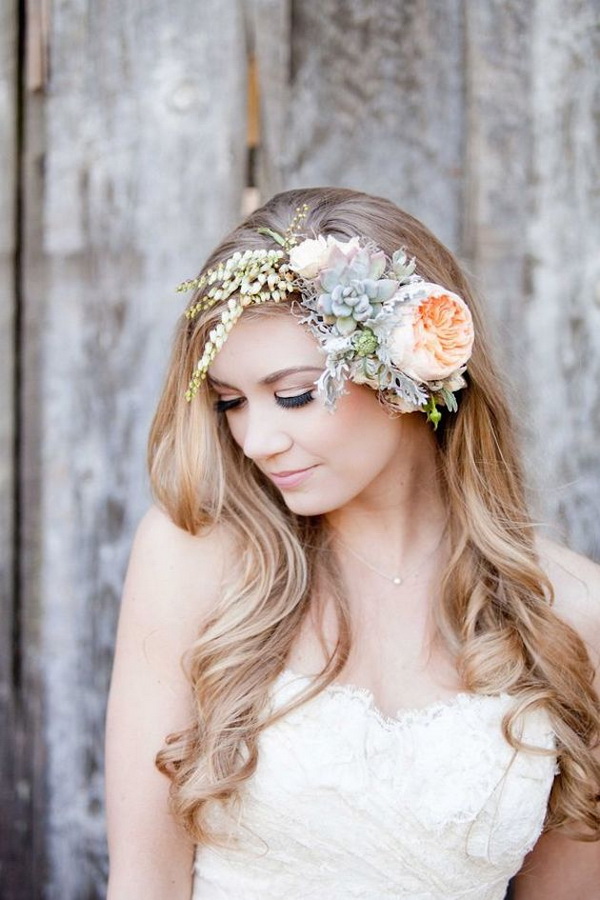 Don't forget to adorn your guests' seating.  I love the boxed succulents below.  Charming and hearty.