Ah…the Groom's Emergency Kit …  Do you have one?  I must admit…I had THE BEST BRIDAL EMERGENCY KIT for my two daughters when they married…but I didn't think of my soon to be sons-in-law!  I now carry a groom's kit in my role of wedding planner.  When my next two daughters marry, no one will have a better emergency kit for the groom than I!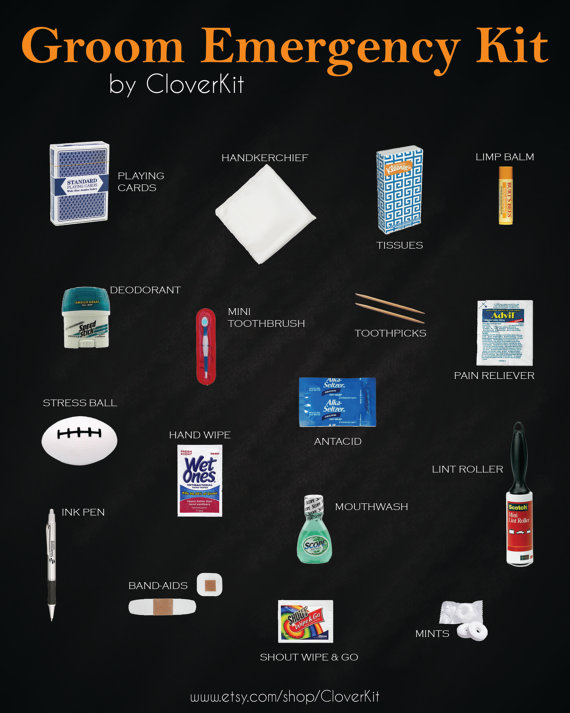 When one stops to thing about it, your groom probably needs an emergency kit more than you, the bride, does!  You will be surrounded by women.  Someone always has an advil, a tampon, (hope he doesn't need THOSE) ? , a bandaid.  But do men carry those items?  NO.  But they may need one.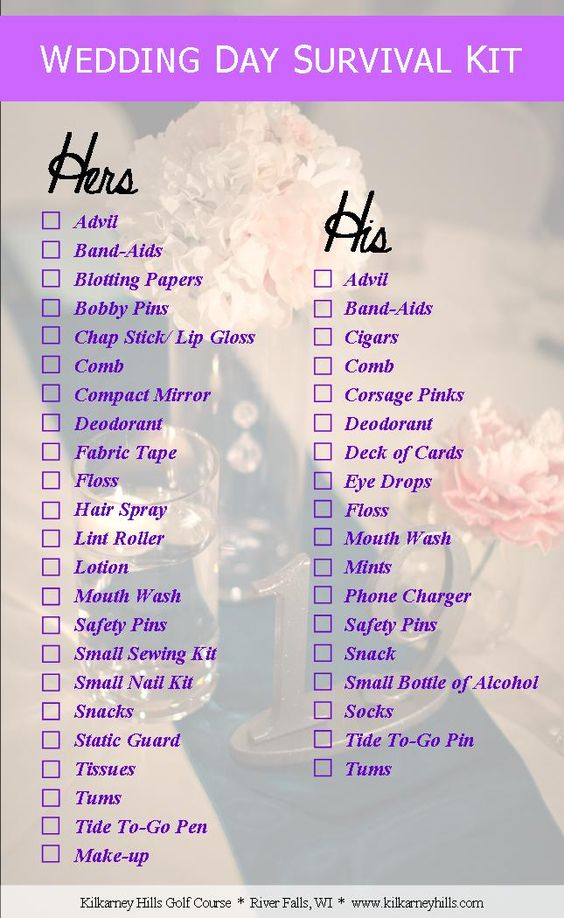 Above is a nice list.  I have to admit…I am a little shocked to see that every single "Groom's Emergency Kit" that I come across has some sort of alcohol included.  Really?  Do our men need to be sedated in order to marry us?  Really?!?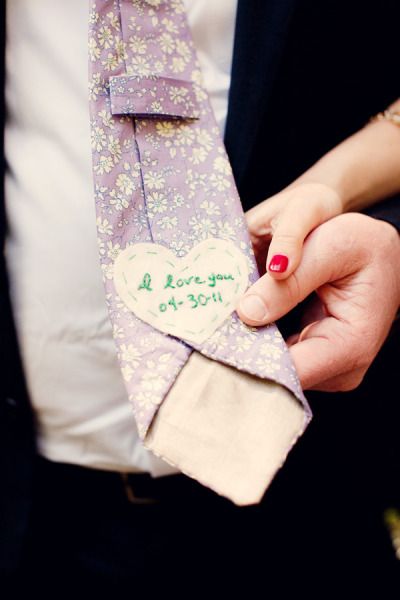 Get creative.  Anyone can find a list on pinterest and follow it.  It takes real love and a creative spirt to design something like the tie above.  If that's not a care package/emergency kit, I don't know what is!  Much better at calming shaky nerves, or warming cold feet, than any alcoholic beverage.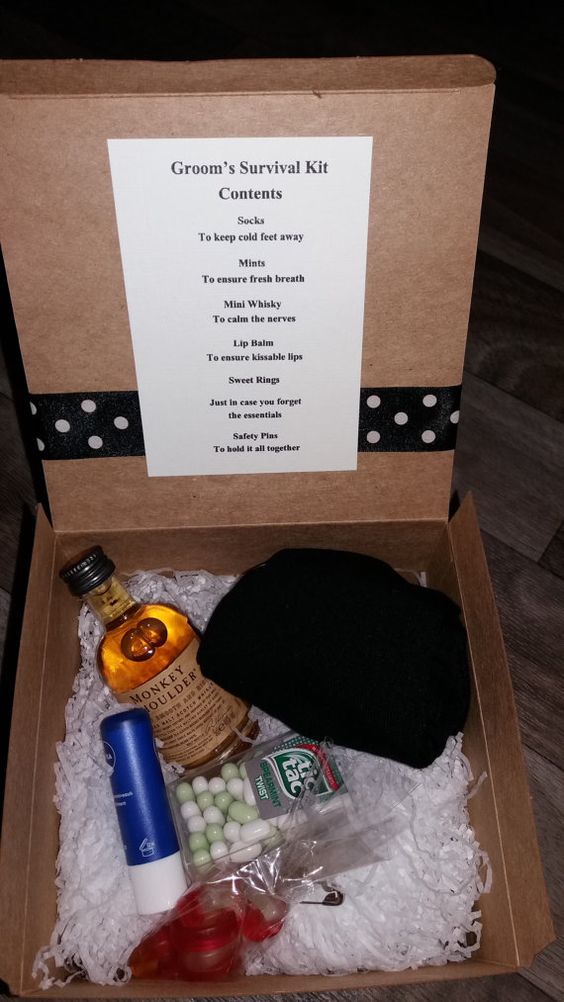 No need to get everything on a pinterest list.  But some must haves are: mints, pain reliever, bandaid, mini sewing kit, safety pin, snack, bottle of water, deodorant and 'tide to go' stick. Everything else is just fluff.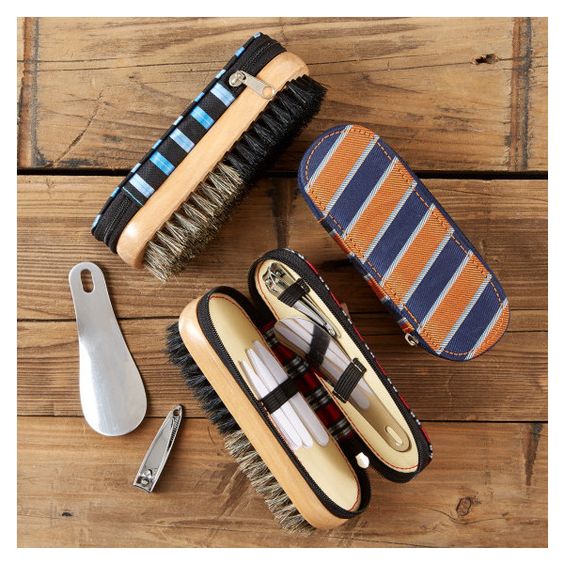 The above shoe shine kit is adorable.  It has some great amenities I didn't list on my minimalist package: shoe horn, nail clippers, collar stays, shoe shine kit.  And the nice thing about this is…it can be reused for years to come.