Summer Wedding Pitfalls…
10 Things Summer Brides Forget From shefinds.com had some great check points to consider when planning your summer wedding.  In my last blog post, Summer Bride, (click on the link if you'd like to read), I highlighted some tips I used from my own daughter's summer wedding.  "Shefinds.com" came up from some I had not thought of.
Consider a second boutonniere for your groom, as his may wilt from the heat.  Brilliant really, and the cost would be minimal for such a fresher-up-er! You could have an extra made exactly like the original, or choose a slightly different look like the ones below.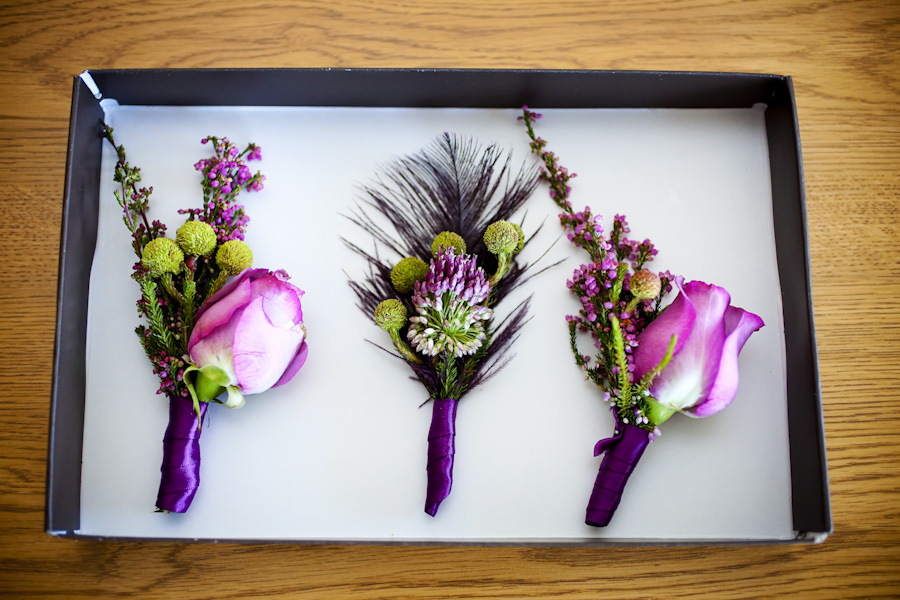 mrburchtuxedoblog.squarespace.com
2.  Make sure you provide MANY non-alcohol beverages for your guests (alcohol can be dehydrating) – both in quantity and variety.  Your wedding is no time for dehydration, for either you or your guests!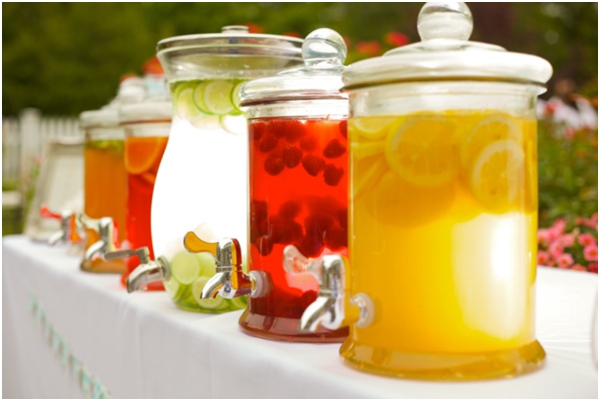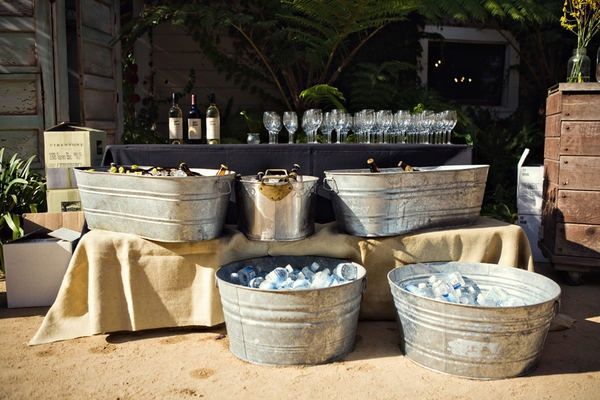 And don't forget plain old water.  Nothing quenches the thirst, or hydrates as well.  Refreshing!
3.  When ordering your wedding cake, make sure you have fondant as the outside icing.  What is fondant? you may ask… according to Wikipedia –
Fondant icing, also commonly referred to simply as fondant, (UK: /ˈfɒndənt/, US: /ˈfɑndənt/ or /ˈfɑndɑnt/, from the French: /fɔ̃.dɑ̃/ 
 listen (help·info)) is an edible icing used to decorate or sculpt cakes and pastries. It does not have the texture of most icings; rolled fondant is akin to stiff clay, while poured fondant is a thick liquid. The word, in French, means "melting", coming from the same root as "fondue" and "foundry".
The benefits of this type of icing is that it doesn't melt, keeps it's shape, and acts as a sort insulation.  Have all the buttercream inside between the layers you want, but have fondant on the outside.  🙂  Yes, it's more expensive than buttercream, so don't let your baker talk you out of it for a summer wedding.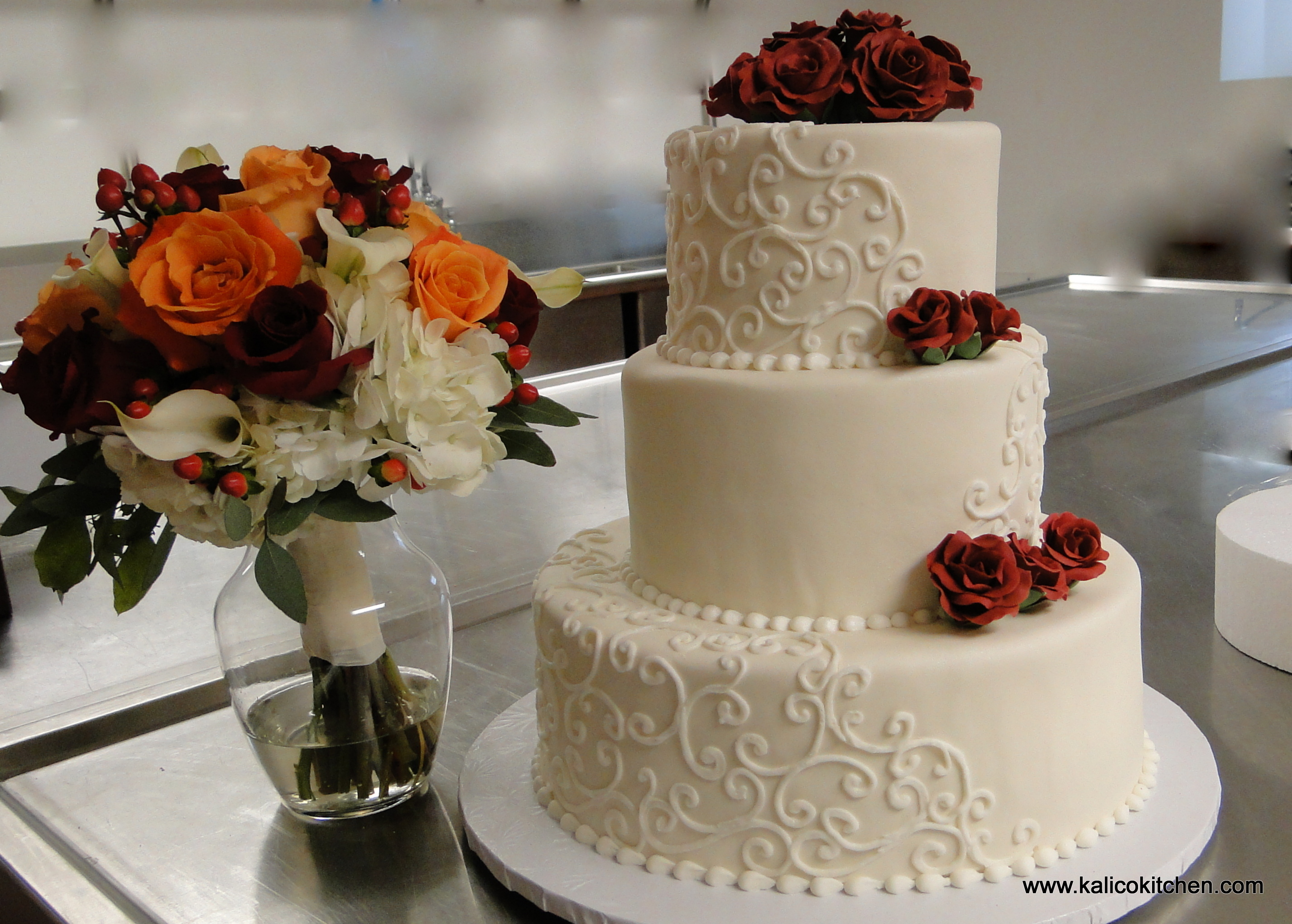 Another benefit of a wedding cake iced in fondant, it looks spectacular!
4. And finally, plan your wedding in a cooler part of the day, early morning or late afternoon/early evening.  My own advice, make sure there is plenty of shade if any part of the ceremony or reception is outside.  Ah…so much to think about!