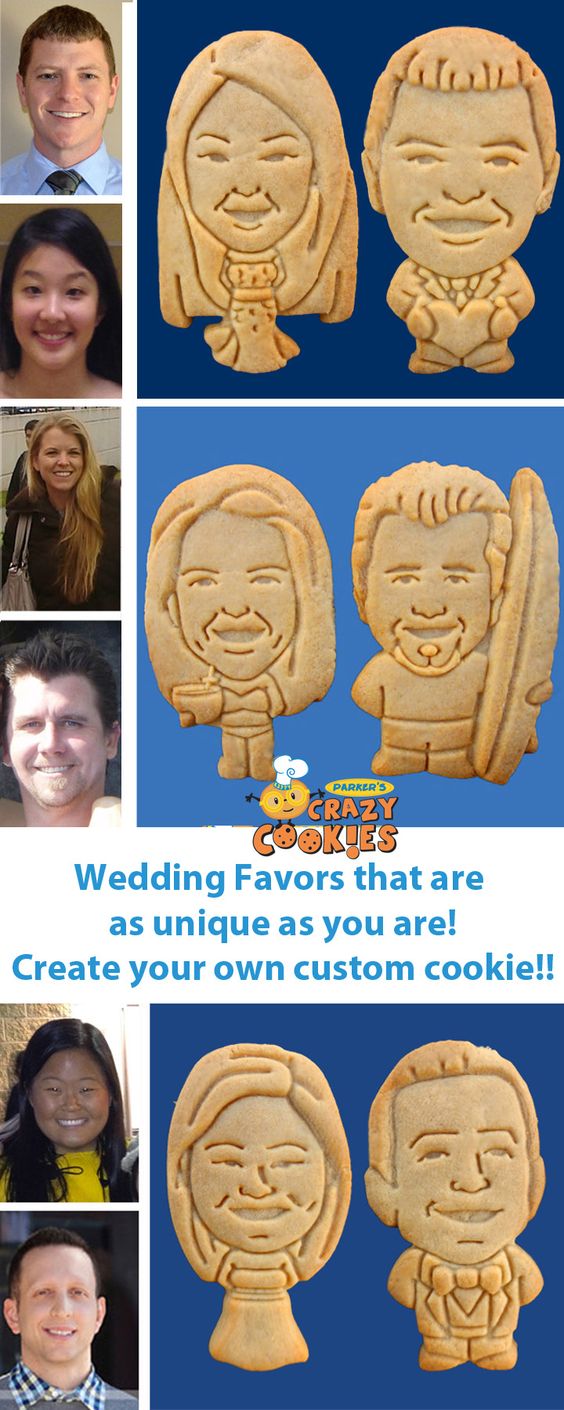 Would you consider pies or cookies for your wedding dessert?  You don't have to eat cake at your celebration… Cookies are a delightful option.  I just love the cookies above.  "Parkers Crazy Cookies", (click on the link if you're interested), makes cookies to look like the bride and groom. Just send them your picture, and they'll take care of the rest.  Is it inexpensive…no, but neither is a wedding cake.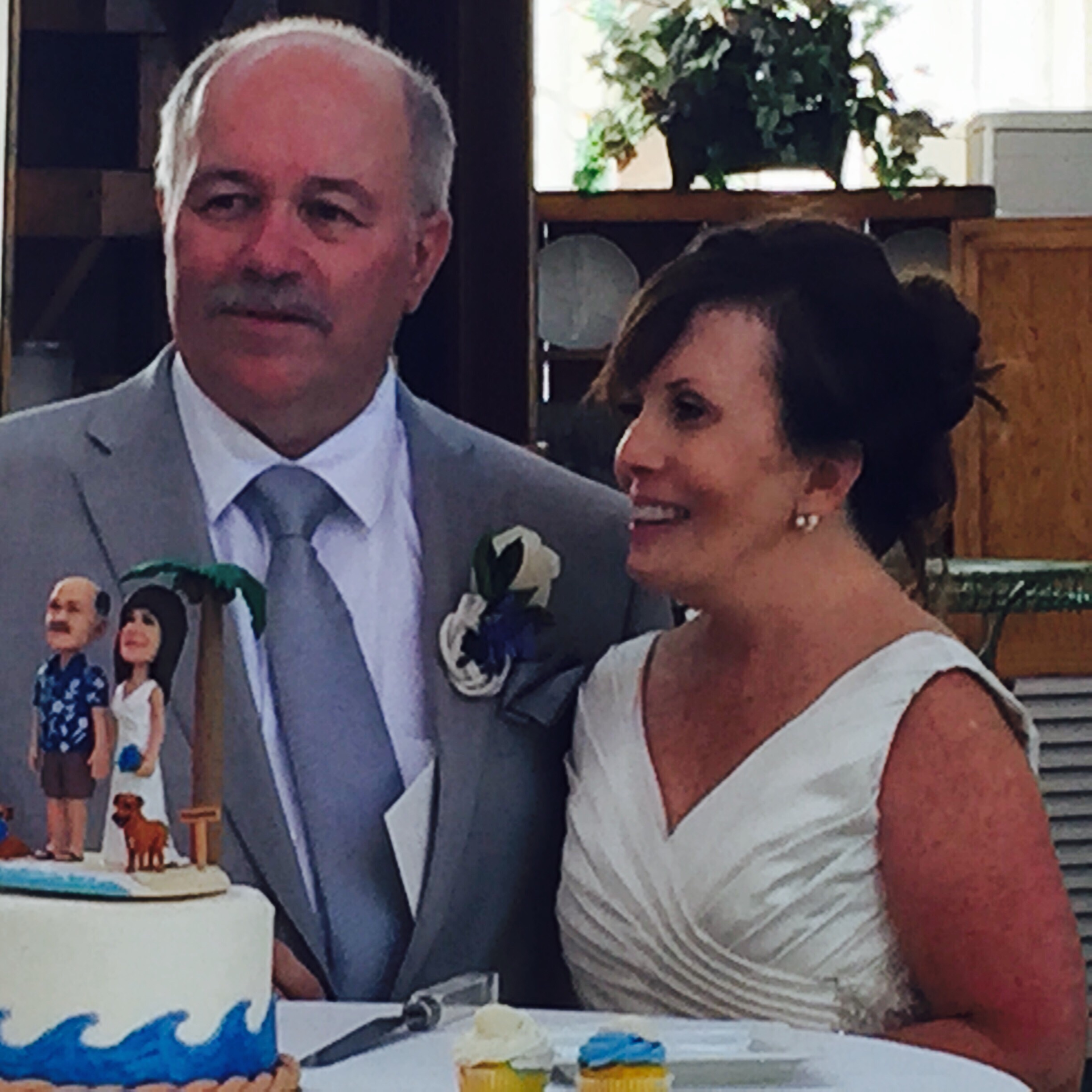 Mary P. Karnes photos
Some family members, Jen and Fred, chose to have a personalized dessert, but in cake form. To this day, it is the coolest wedding cake I've ever seen.  They then served delicious cupcakes to their guests.  With this option, they had a cake to cut, and a wonderful photo opportunity!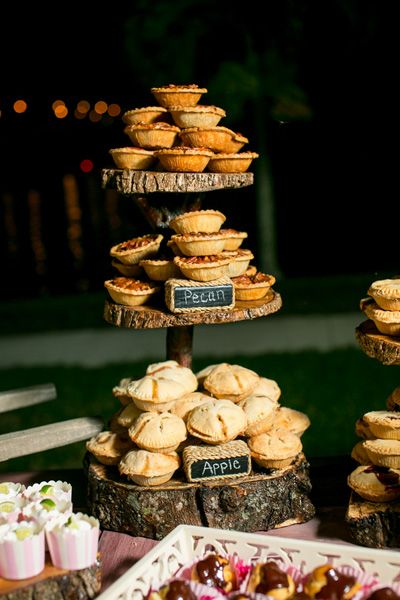 What about serving pie at your wedding?  I can't tell you how many of the brides I'm working with are going this route.  And as you can see from the photos I've included in this post, there are a lot of ways to decorate with them.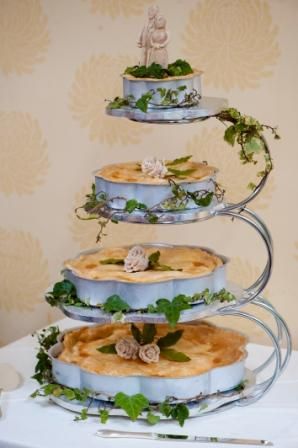 Displayed like the photos above and below, your pies can be in a "cake form"!  And who doesn't like pie?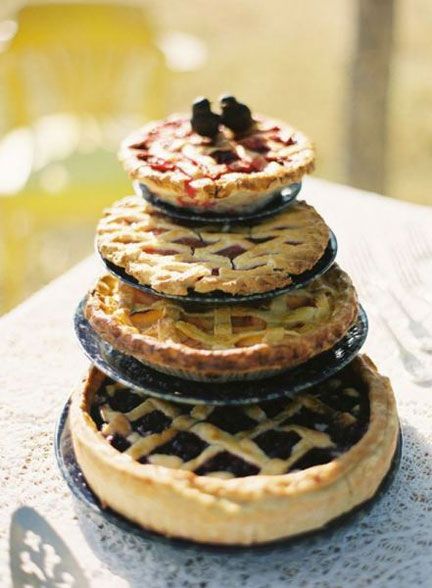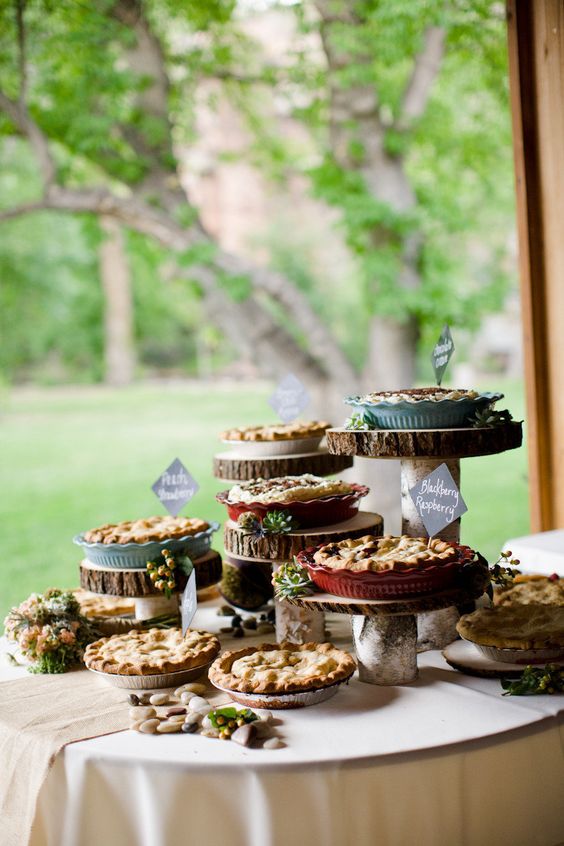 The fun thing about pies, you can offer your guests so many options.  There's something for everyone.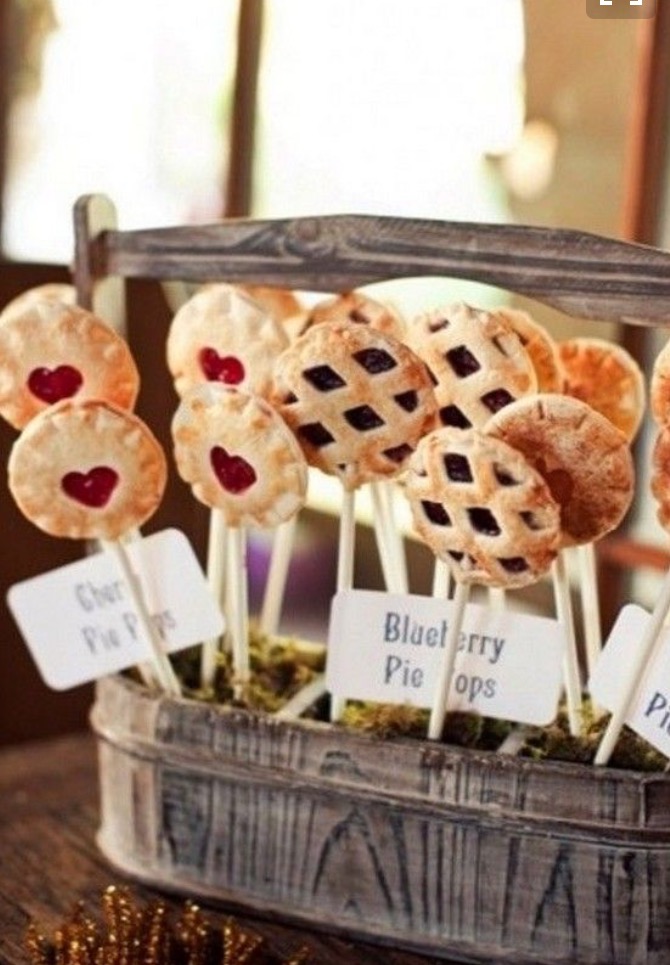 Maybe your guests want just a little nibble?  Then these "Pie Pops" would be an ideal choice.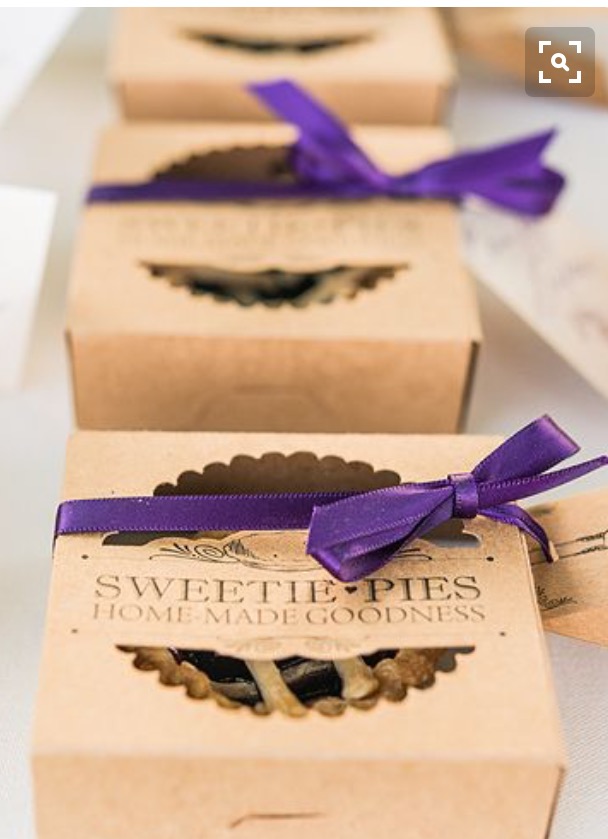 Still stuck on a favor to send your guests off with at the end of your beautiful wedding?  Look no further! The above individualized mini boxed pies would be greatly enjoyed.  Beware, however.  They do not come cheap.  Perhaps you could offer your dessert in this boxed form, and list it as a favor as well…
For more wedding cake alternatives, click on the link –  Wedding Cake Alternatives