What's the best way of honoring loved ones who can't attend your wedding? There are a lot of options.  Sadly, some of the people you most want to attend your wedding won't be able to.  Perhaps they have passed away, are older, or not able to travel.  Maybe they are ill.  Don't forget to think of them on your special day.   Know they are thinking of you…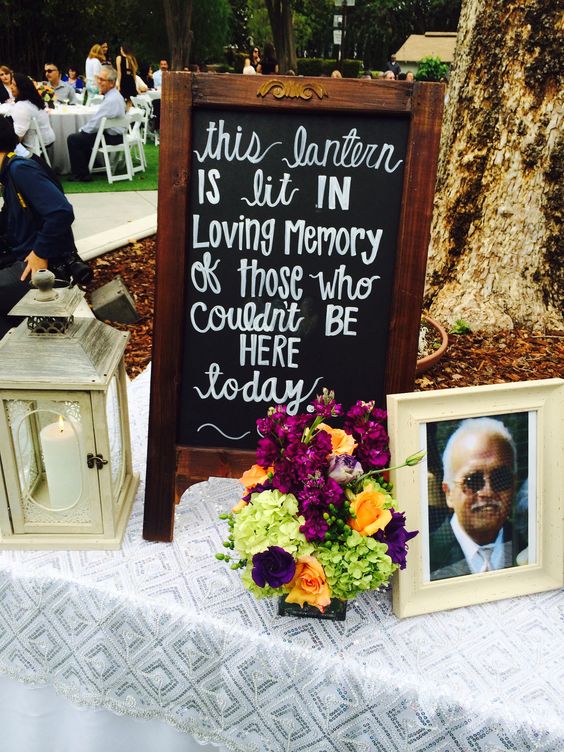 The photos above and below are lovely ways to keep absent loved ones in your thoughts, and the thoughts of your guests.  The photo above is self explanatory. But the fireworks below…well, I found a photo of some sparklers, and thought THAT would be a delightful, large, positive way to say, "You're not here, but you are…"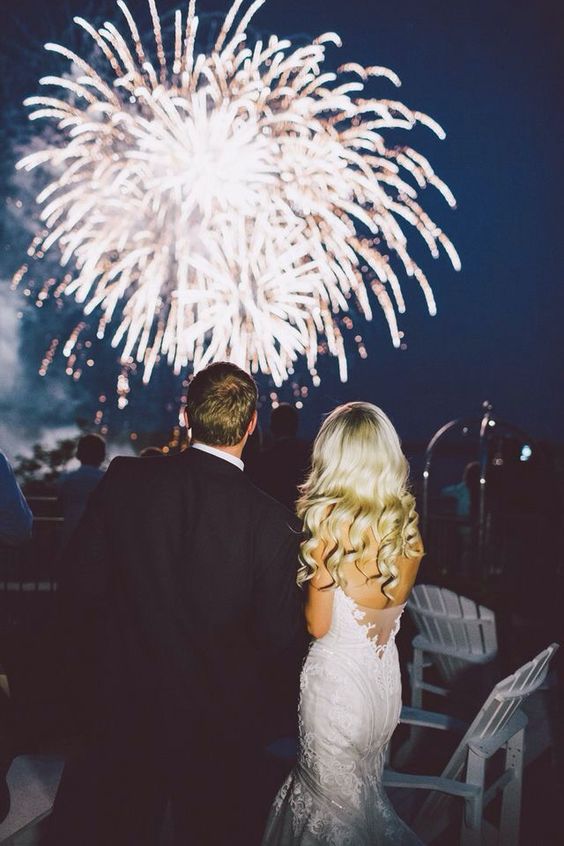 The photo on the chair is a tried and true way to keep a memory alive.  This is an graceful option, and needs no sign or explanation.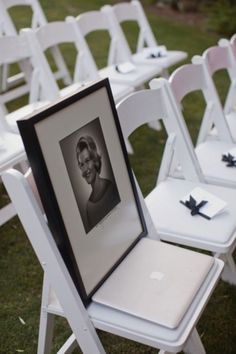 What about remembering your loved ones, either absent or deceased in your welcome speech? (Traditionally given by the father of the bride).  In the photo below, you see three of my four daughters, myself and my husband.  My husband, father of the bride, is welcoming all. His speech was touching and eloquent.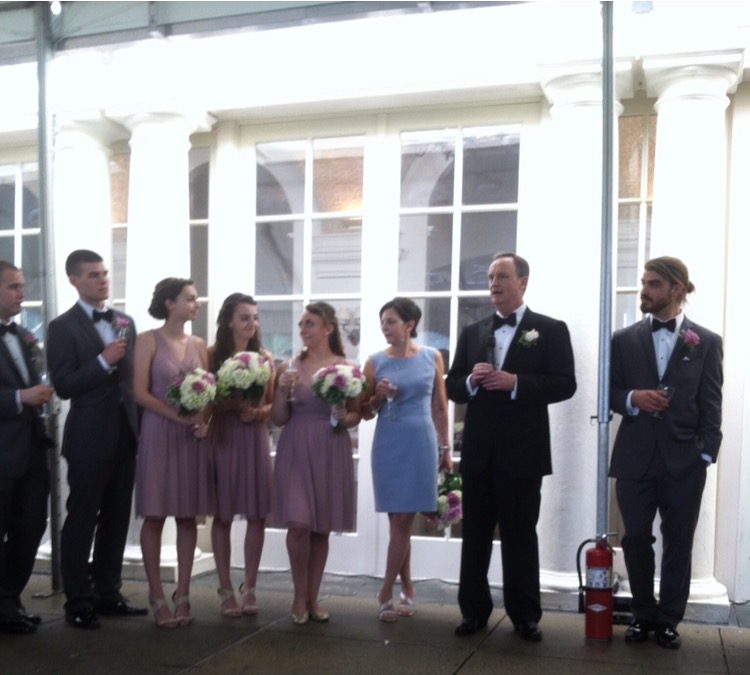 Patty Cloherty photos
And my favorite of all?  Well, that would have to be the photo below.  My parents, who live in California, were not able to travel to my daughter's New England wedding.  (Dad will be 98 this year, Mom is significantly younger), so what did they do, being the modern folk they are?  They Facetimed the wedding!  Thanks to our great family friend, Becca, they were able to enjoy the wedding. They opened a bottle of bubbly and joined the celebration!  And a special thank you to our photographer extraordinaire, Hannah Colt, for capturing it.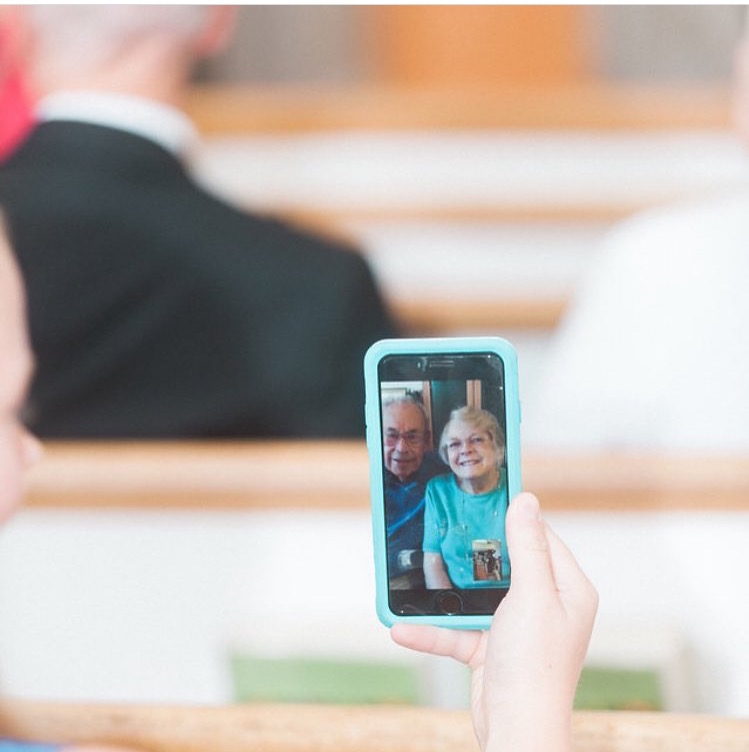 Hannah Colt Photos