Wedding Photos – One thing you can't plan for is the weather.  Sure, if you get married in December/January in cold weather country, you can be pretty sure it will be chilly.  But what about rain?  Let's face it — if you want your favorite venue on a Saturday night, you better book it about 18 months in advance.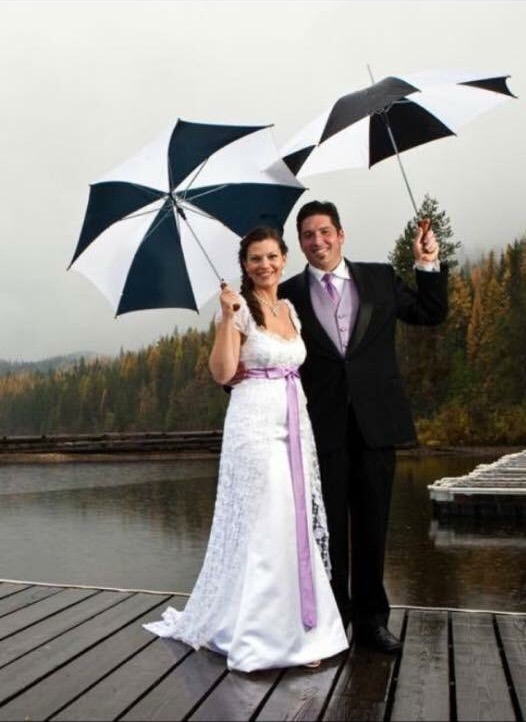 Can you really predict if it will rain or not that far out?  Well, the answer is obvious. No, you can't.  You can't control Mother Nature, so don't sweat it.  Worrying and stressing WILL NOT CHANGE THE WEATHER.  Neither will prayers.  Maybe someone else is praying just as hard FOR rain…  🙂
So plan ahead like the beautiful couple above did.  They purchased matching umbrella's and got a delightful photo – that just may be their favorite.  I know it would be mine.  Many thanks for my long time friend, Bunny, for allowing me to share this lovely photo of her son and daughter-in-law.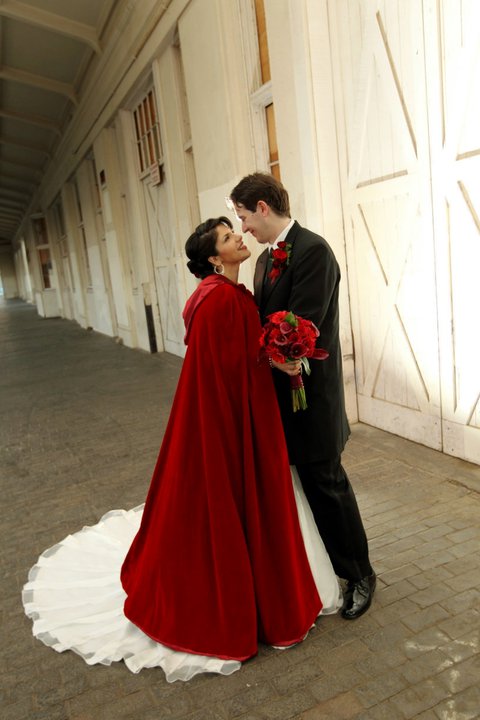 Planning a winter wedding, and pretty sure it will be cold?  You can choose a fabulous cape, (in your wedding colors), like my cousin's daughter-in-law.  I LOVE this!  It has such a nostalgic vibe and the red color is magnificent against the bride's white and the groom's black.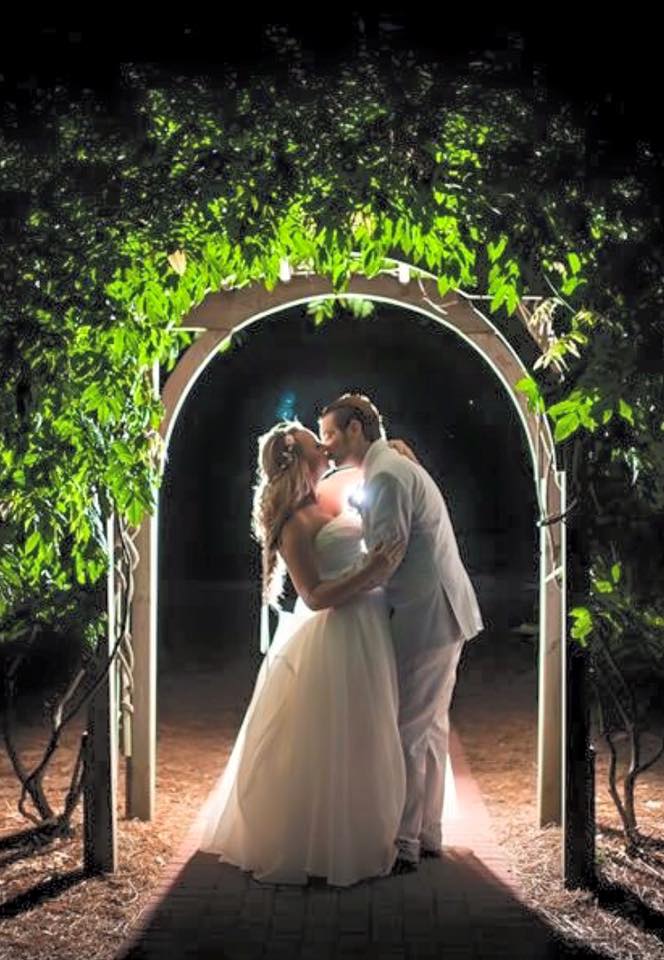 Will you luck out and have perfect weather on your day?  Then take advantage and get all the outdoor shots you can.  My oldest daughter had the ideal summer day.  The sky was clear, and it wasn't too hot, but warm enough for a temperate evening.  So they took advantage of their good fortune and had some great evening out-door shots. Photo creds:  Hannah Colt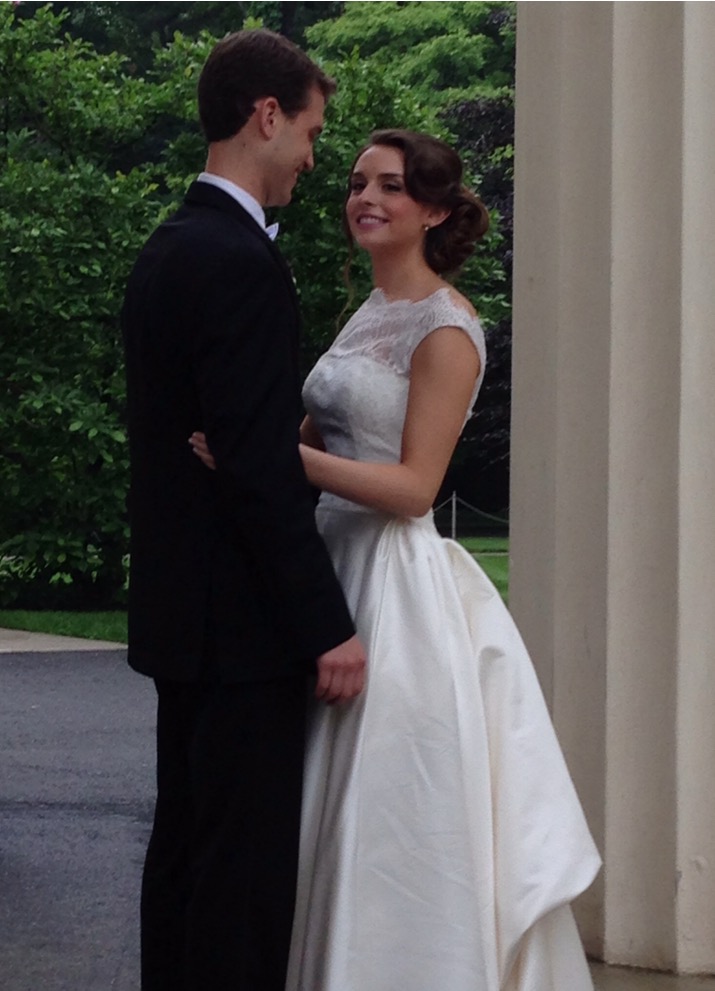 Did it rain on your day?  Then maybe you'll get a few shots in a location you might not have considered had it been sunny.  Above is my second daughter and her groom.  They took some photos under the classic, beautiful portico at their venue due to a drizzle.