Flowers are the MOST important decorating feature of your wedding.  How you use them is up to you. Remember…no one says you have to be conventional about it!  Love, love how these hydrangeas are arranged in the photo below.  Quite striking!  I sometimes forget that these flowers are from a tree/shrub.  These arrangements punctuates that fact.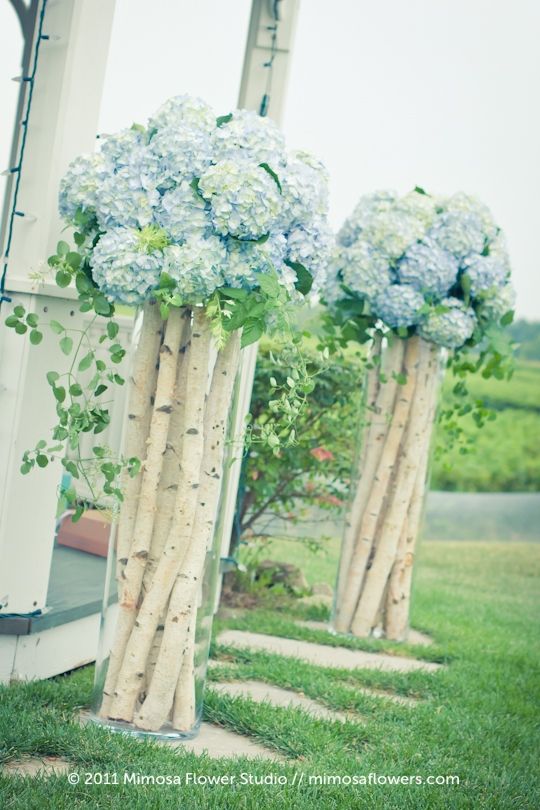 What about taking a conventional flower like the yellow sunflower…and dying it pink?  I'm not sure how one would accomplish this, but I sure like the effect!  I think sometimes this lovely flower is not used because its natural yellow is so strong – but this pink shade would be very versatile.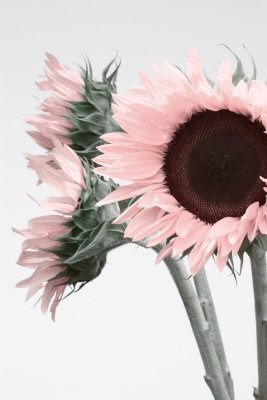 The bride below is exquisite.  Her choice of floral headpiece is perfect for a casual/outdoor wedding.  The downside, she wouldn't be able to save it for HER daughter to wear…  Both my two older daughters wore my bridal headpiece.  If you'd like to read about that, click on the link: My Wedding Headpiece  and you'll be directed to that blog post.  🙂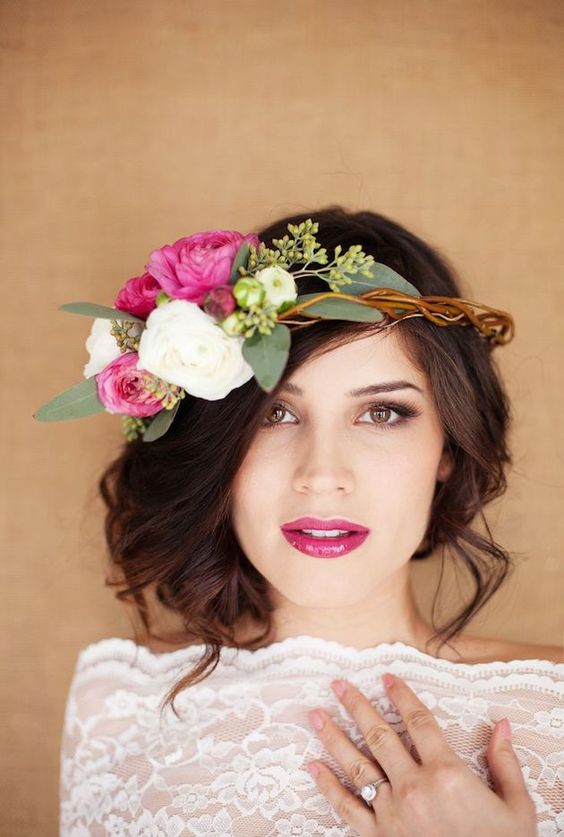 Unsure how to decorate your guests' chairs, or designate an isle?  Try something like the mason jar flower pots!  Not only are they perfect for a casual wedding, but the water filled vessels will keep the blooms fresh throughout your entire wedding.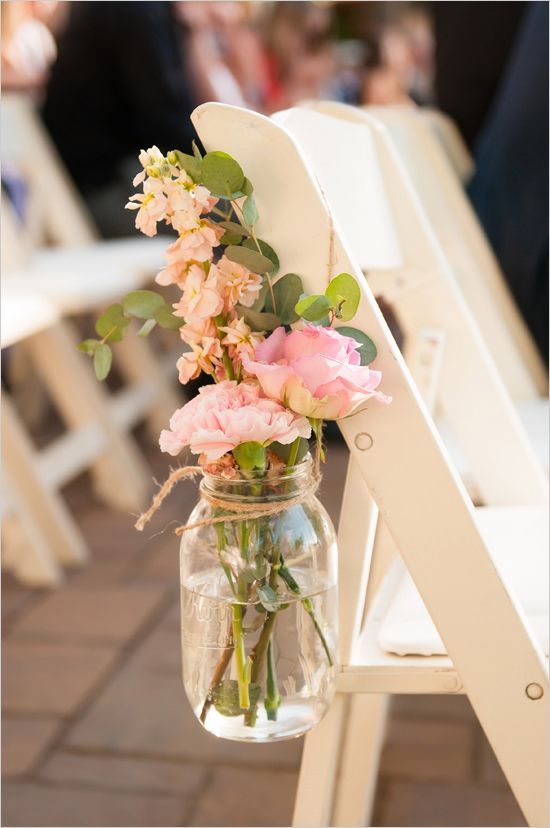 The garland below is so festive!  It's the greenery that makes this look.  The actual flowers are just adornments, but their bright spacing among the greenery makes the garland pop.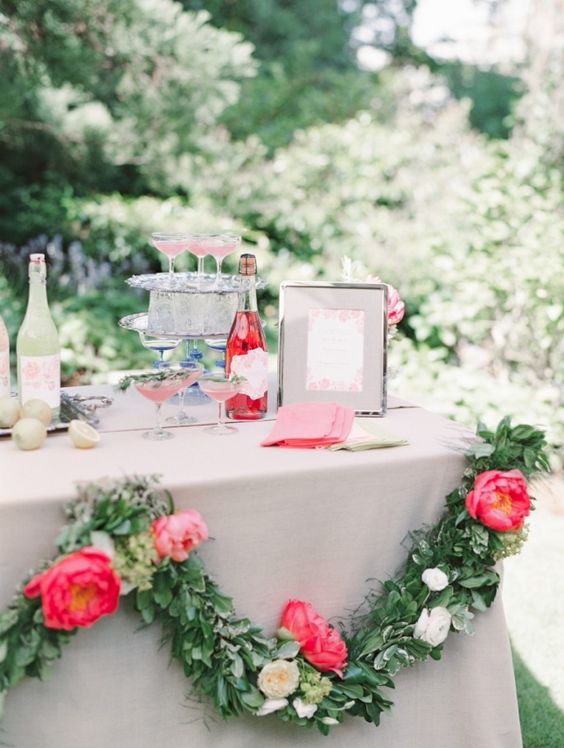 And really…could you find anything more spectacular that this wall of flowers?  I think it would make the perfect photography backdrop.  Just image how perfect the bride's dress would look in from of all those gorgeous flowers. Remember…your flowers don't need to be real….your decoration options using flowers is endless.