Having trouble deciding who makes the cut for your wedding, what wording to use on your invitations, what font, what style?  Well, this post, "All About Wedding Invitations" is for you!  It IS difficult to decide whom to invite and whom to exclude.  Granted you can't invite everyone you know!  If you'd like to read more about that sensitive topic, just click on the link: Guest List for a previous blog post.  Maybe it can help you navigate the treacherous waters of protecting people's feelings while still staying on budget – not easy to do!

I found this chart invaluable on how to address those invitation envelopes CORRECTLY.  I thought I knew the proper way, but was not right on a few instances.  And remember, the formality of the addresses should match the style of the invitation.  One item I found amusing on this chart…"Use the Five Digit Zip Code" instead of the longer version, as it's "Aesthetically more pleasing".  🙂

I never knew there were so many calligraphy fonts.  There are all sort of options for the the physical act of addressing invitations.  Some companies offer to print the names and address on your envelopes before they even ship.  All you need to do is stuff them.  While it won't actually look as if someone took "pen to paper", I hear it looks pretty good.  I addressed my daughters' invitations with my best calligraphy, (which while not professional, I was pleased with my efforts), but I'm not sure I'll do it for the younger two.  Do people really notice?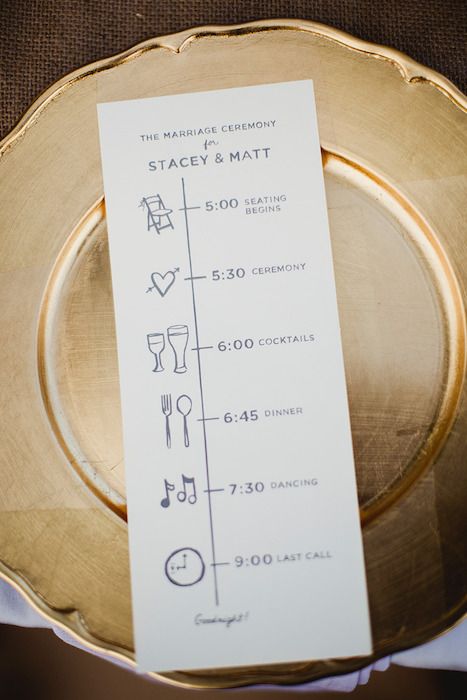 IntimateWeddings.com
Although not an invitation, I included the above photo because I liked the idea so much.  The chart gives the guests a nice heads up for the evening.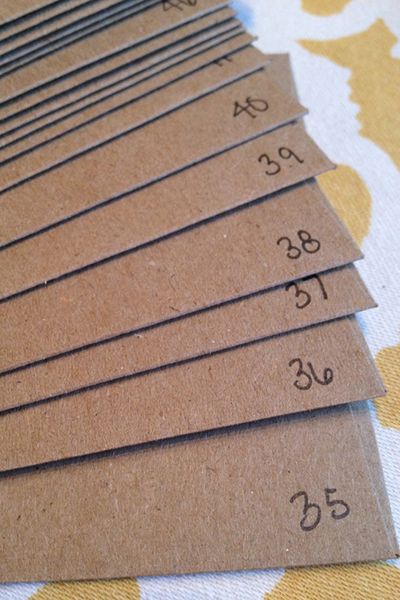 Don't forget to number the backs of your envelopes.  Then assign the number to your guest list.  There will ALWAYS be a few people who forget to write their names on the response cards…