Printed Wedding Dress ?   Yes, according to "The Knot's" recent webinar targeting 2016 hottest wedding trends, printed wedding dresses are the hot ticket.  But then…if you're getting married in 2016, you better already have your dress.  Shall it be a continuing trend for 2017?  Only time will tell. I'm not sure what the draw is to a printed wedding dress.  Although the photo below is GORGEOUS!  But maybe as a bridesmaid's dress, not a wedding gown?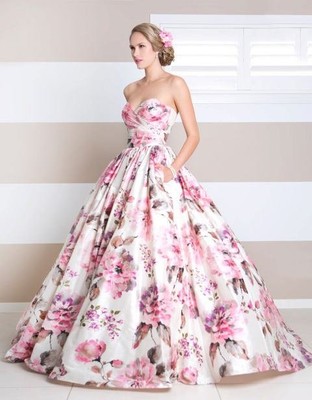 It doesn't say "Bride" to me, and this isn't a World War II rationing era, where you just may want or NEED to wear your wedding dress again.  But it's the latest rage.  Or are designers TRYING to make us think so?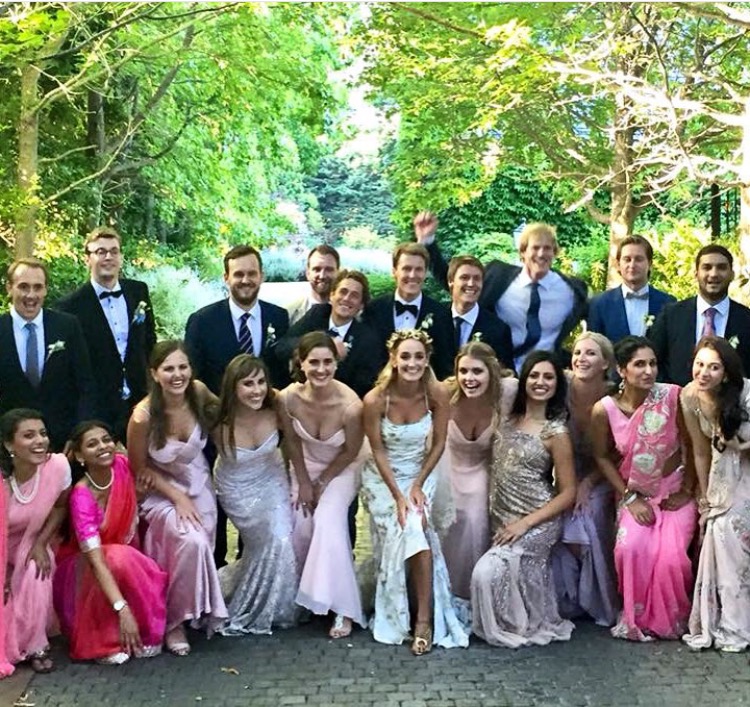 Instagram, Lady Kitty Spencer
Looks like the South Africa wedding where Lady Kitty Spencer, (niece of Diana, Princess of Wales), was a bridesmaid this year was ahead of the curve.  The bride in the center of the above photo is wearing a printed gown.  But except for being in the middle of the picture, what defines her as the bride?  No white gown, no veil.  Is this the point?  I enjoyed being the center of attending and HOPEFULLY standing out at my own wedding. And I truly believe most brides do.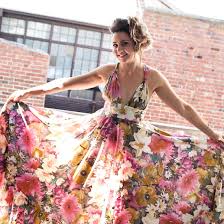 The bride above would surely stand out, however, in this bold print, especially if her maids were dressed in a solid pale color.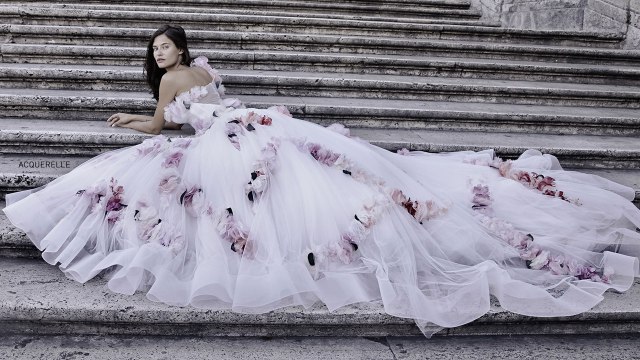 Maybe if you want to choose a printed gown, your pick could be something like THIS photo.  The bride's gown is white, but its floral flare is three-dimmential.  I rather like it!  Not sure if I'd have the guts to wear it, or that I'd support, whole heartedly, the choice for one of my daughters, but it IS stunning!
While lovely, I don't think this trend will have a big impact.  Sometimes…women just put their feet down.