Ah… Mother of the Bride Hairstyles …
Of COURSE all eyes will be on the bride, as well they should be…  But do we, mothers of the bride, give enough thought to our own appearance as that of our daughters?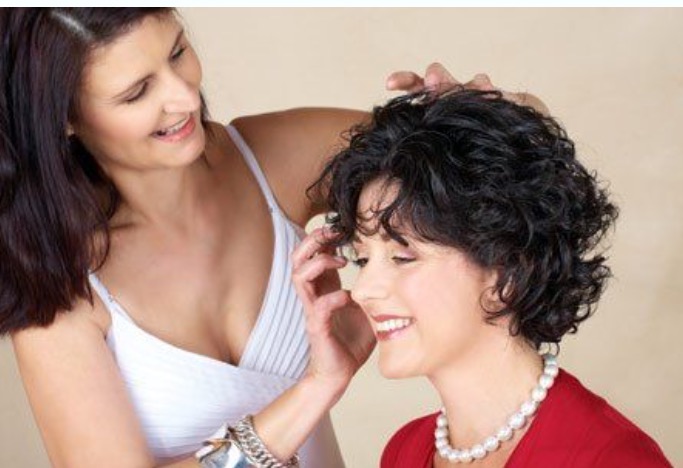 Remember, you will be featured in all those family photos too, and you'll want to look your best.  Chances are better than 50/50 that you won't have the long hair of your youth to play with. Consider stepping out of your comfort zone 3-4 months ahead of the wedding, and booking a "trial" hair appointment with someone new.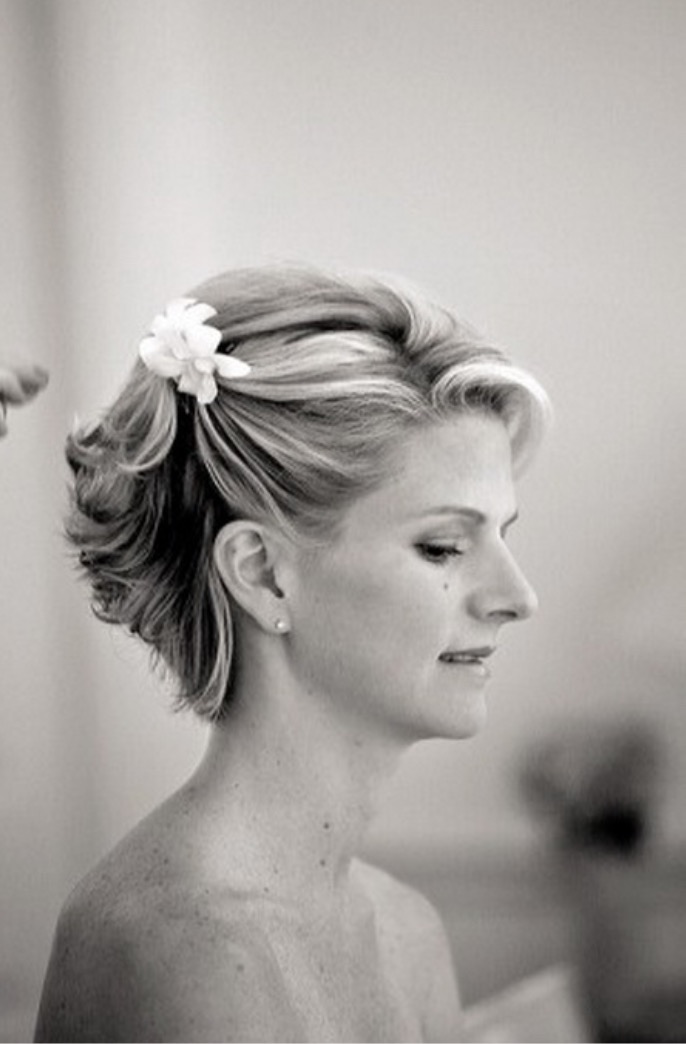 Maybe he/she can do something special/different  like the photo above.  And if you don't like the new effort, well then just have your regular stylist take care of you on the wedding day.  You're only out the cost of a blow out.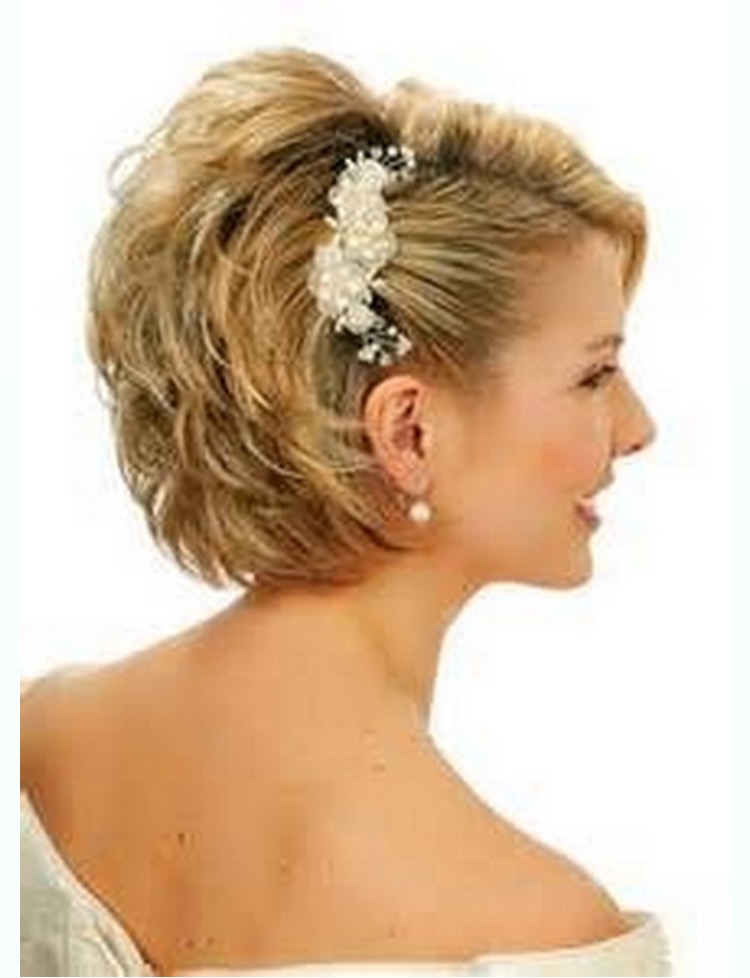 Another option, and I did this at both my daughters'weddings, is to place some sort of ornament in your hair like the one above.  Mine wasn't as much of a statement piece as this, but it was pretty and gave me some flair.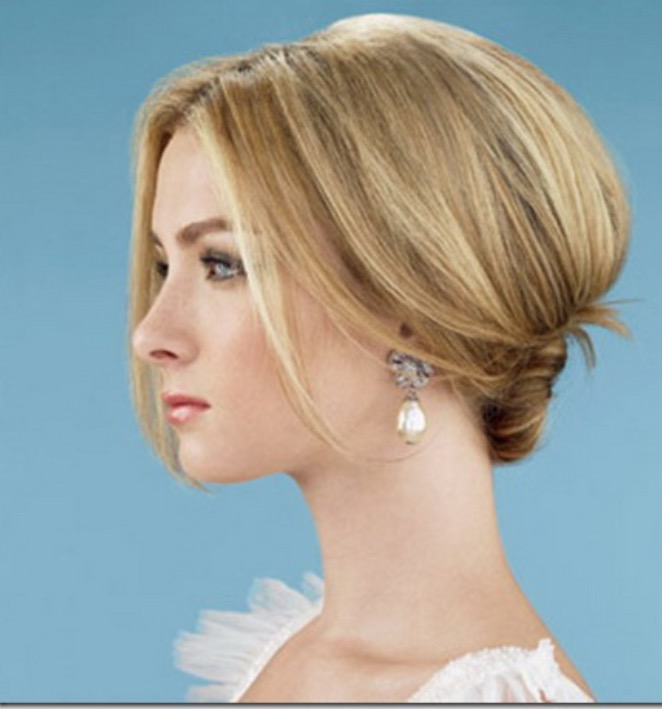 This is my favorite hair style of the four shown.  In fact I'm taking it to my stylist to show her when the next daughter is married! I'll even have a few bangs cut to mimic it.  I like the softness the hair feathering the model's face achieves.  It's elegant while still being special.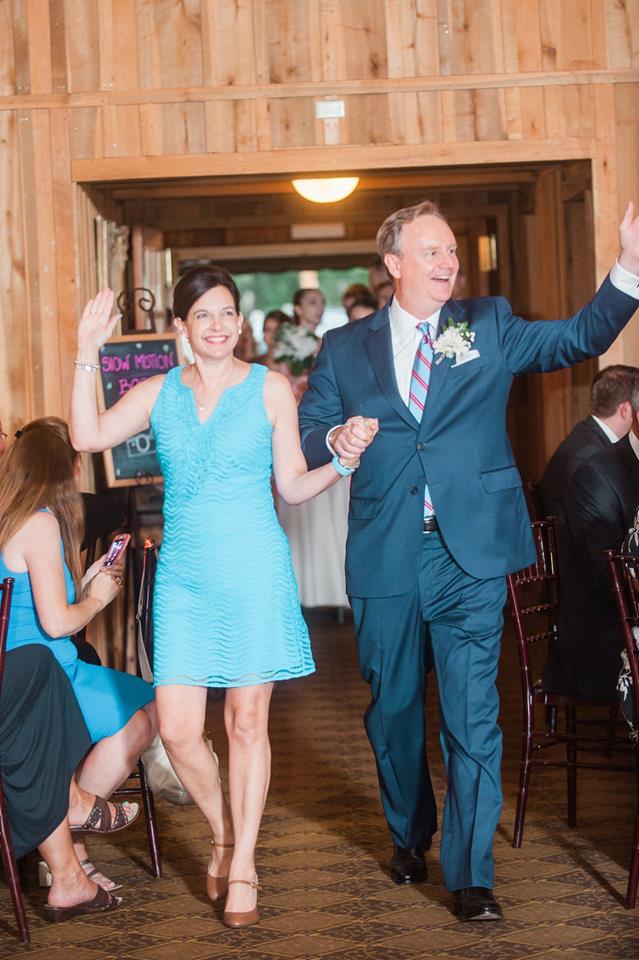 And how did I wear my hair for my girls' weddings? Sadly, the way I always do, but some would say that's not a bad idea.  You look like "you", then, in pictures. I danced so hard at the reception in the photo above, my hair fell down, but at least it didn't rain, as it did on daughter number two's day.  My hair definitely lost some body due to that.  Four words — 'high humidity hair spray!' ?
Photos #1-4 gvenny.com
Photo #5 Hannah Colt