Food Inspired Centerpieces ?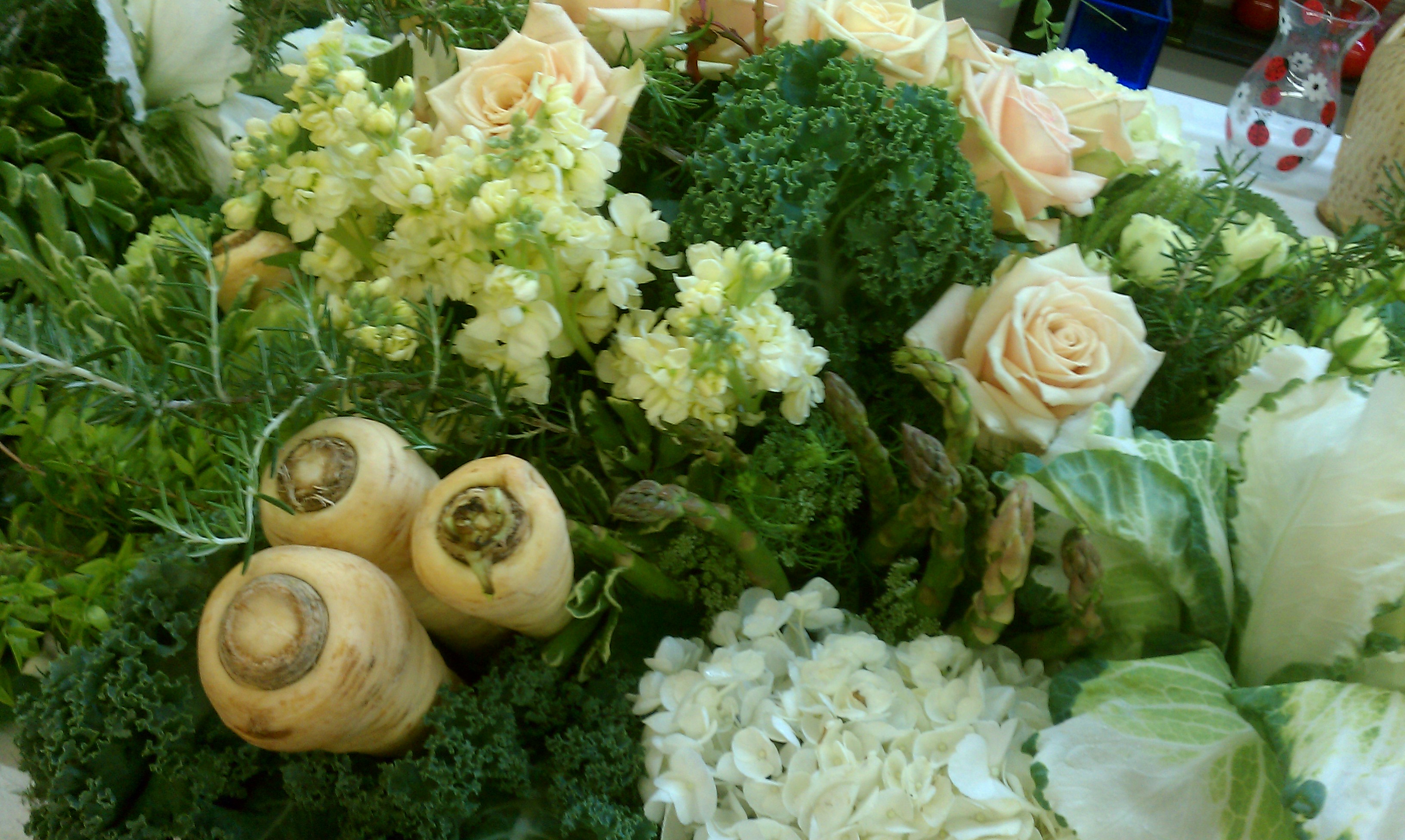 godsgardentreasures.wordpress.com
According to "The Knot" Webinar that I participated in last week – there is another trend on the wedding radar!  And it's — are you ready for this?  Food inspired centerpieces!  While I think the above photo has an interesting look…I'm not sure I'd like it on the head table at my wedding, or at that of my daughters' either.  I think sometimes people want to be different, and don't know how to do it, so they take a step out there, and sometimes that step is just a little too far.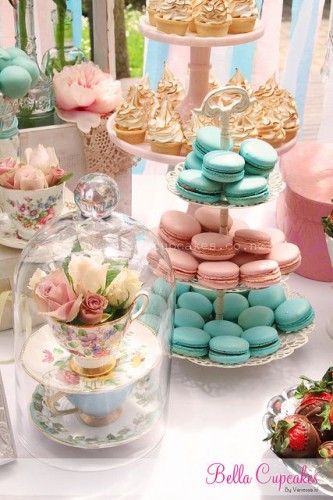 Ok…I could see incorporating some gorgeous macaroons as a focal point/centerpiece like the ones above at a wedding, or better yet, a shower.  I just love the colors.  They scream spring, and the covered teacups lend a festive air.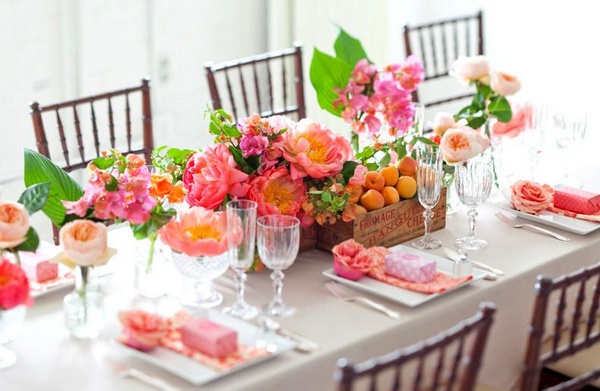 Ditto the above photo.  I think this table setting would be perfection for a bridesmaids' luncheon. The  palate mixture of the pink flowers and tangerines is lovely.  Good enough to eat!  Maybe "The Knot" DOES know what they're talking about…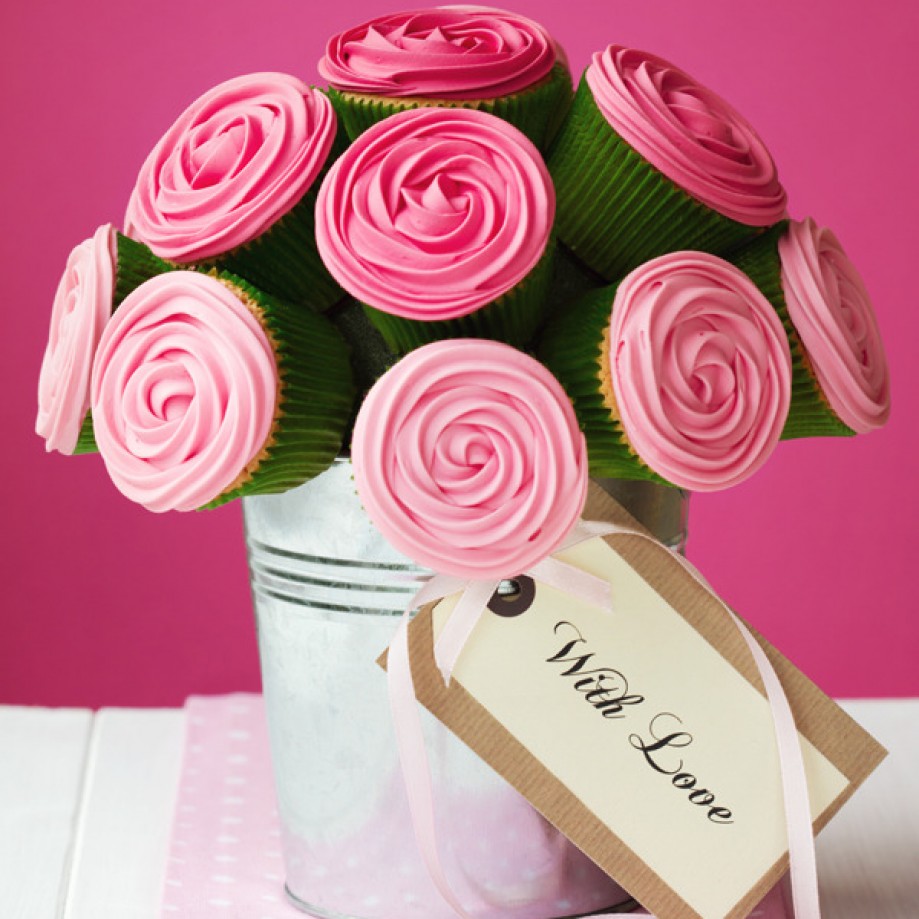 And this bouquet of cupcakes?  I love it!  I see this as a gorgeous small table, (say 4-8), centerpiece at a bridal shower.  Then have them do double duty as prizes for games played at said shower!  I know I'd love to win such a gift.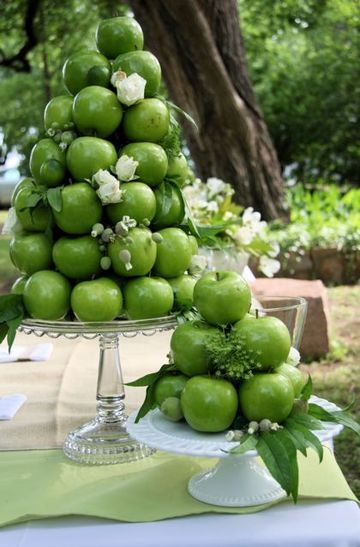 HappyWedd.com
And the lavish display of apples?  Perfect for a casual outdoor wedding or bridal brunch.  I think overall, there is a niche for food as a focal point or centerpiece, but it is best placed in a casual or outdoor setting.  Back to nature and all that…  If you choose to go this route at a wedding event, make sure you get some good patterns from a site like pinterest or google images.