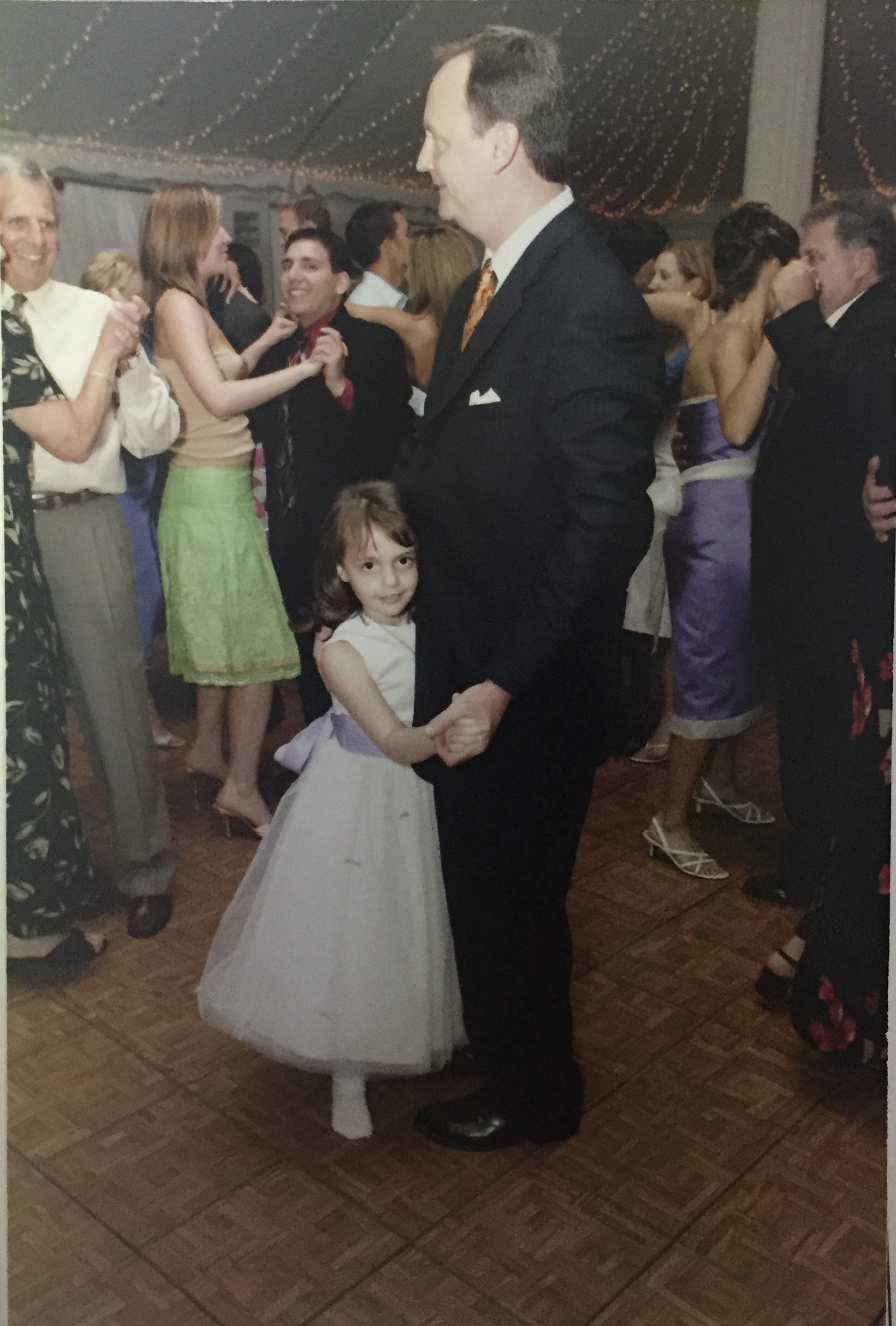 Will you have a flower girl or a " Flower Lady" at your wedding?  While the little girl in the photo above is adorable, (and by the way, is my youngest, Julia), take a step outside the box…does the 'Flower Girl' need to be a little girl? Or could it be an older lady you would like to honor in some way?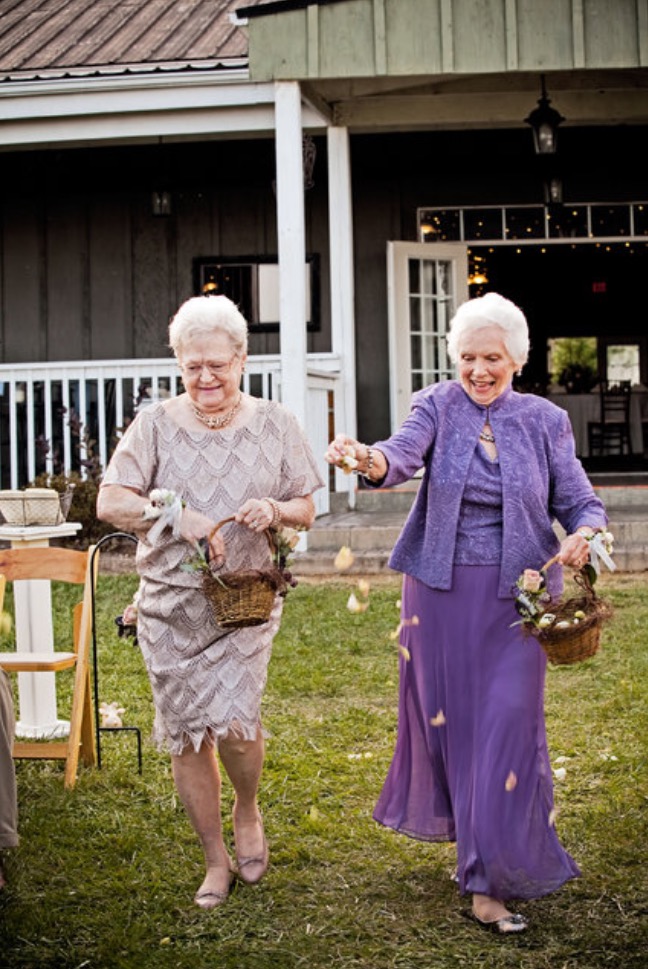 Pinterest.com
There is a new trend underway…honoring your grandmothers as your…flower girls!  I just love the photo above of the two seniors spreading their joy in the form of flower petals!  Don't they look delighted?  While it is the norm for grandmothers to be escorted up the isle as part of the wedding procession, I like this new trend much better.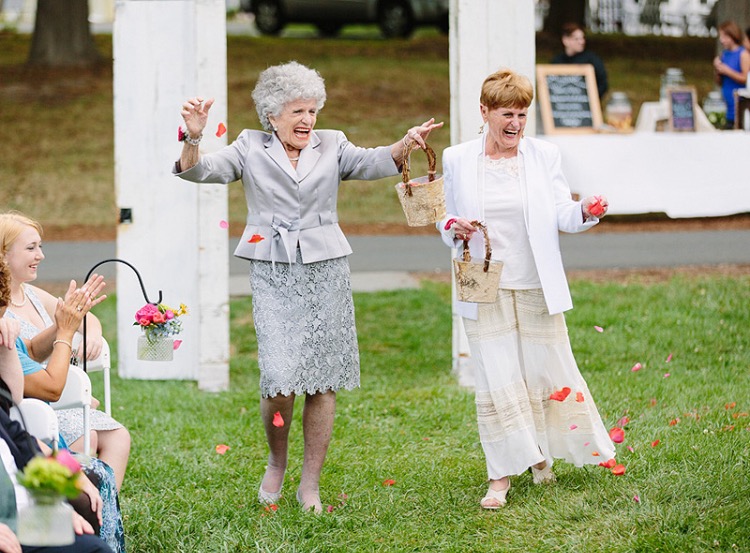 Groomsadvice.com
And the ladies above?  They seem simply thrilled to be the bride's actual attendants.  There wasn't a need for them to match in similar gowns, just to wear what they felt comfortable in.  Remember, there is no right or wrong when planning a wedding.  Just do what you want…what your heart tells you to do.  🙂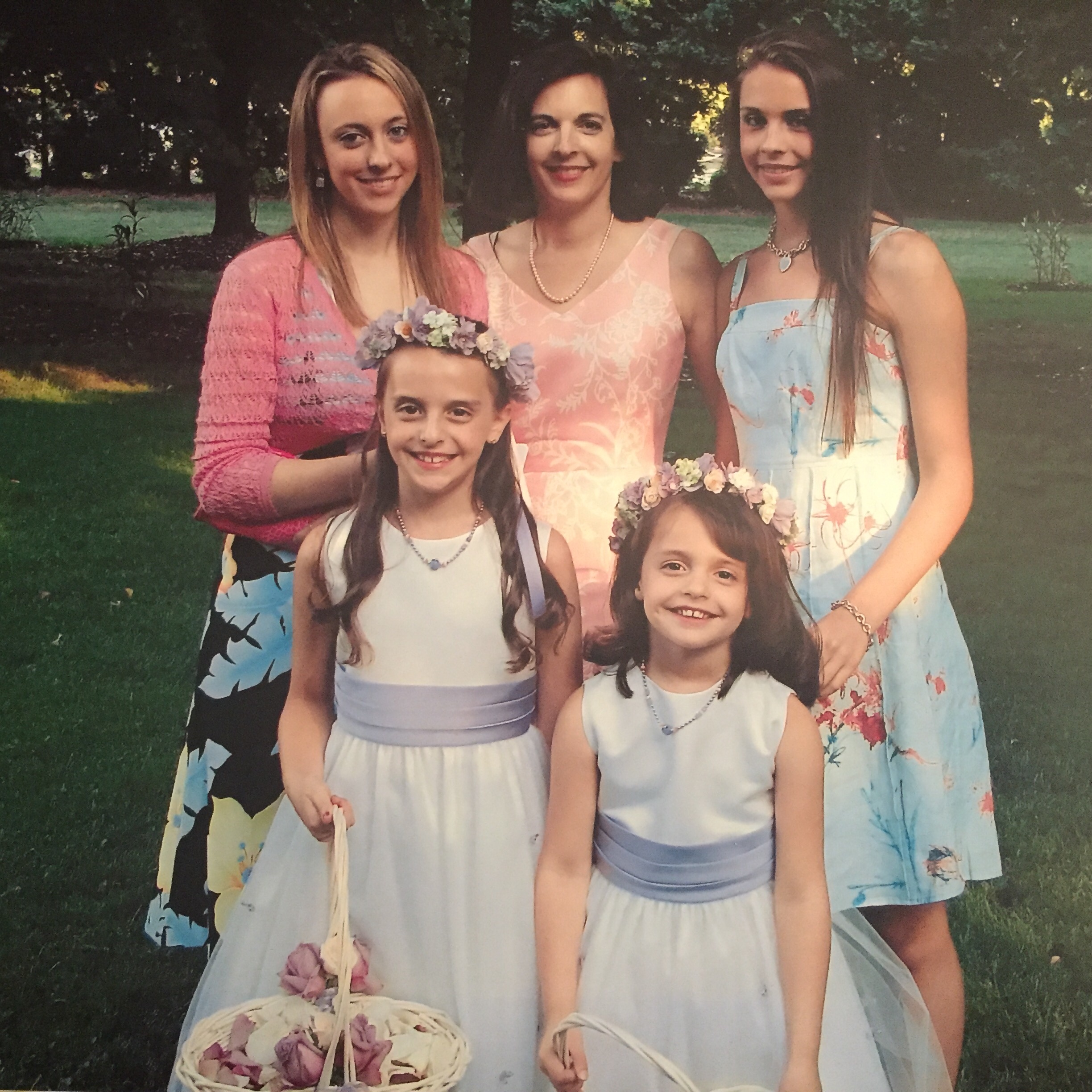 And above, a photo of me with my four daughters, when the two youngest were honored to be in a dear family friend's wedding.  Flower girls for this wedding, was definitely the right choice!