Two in One Wedding Dress — Why buy two when you can buy just one? With the great extravagance weddings have taken in the last twenty years, is it surprising that brides want more than one dress? One for the wedding ceremony, and one for the reception? If you'd like to read about the bride who desires THREE dresses… click on the link: Three Wedding Dresses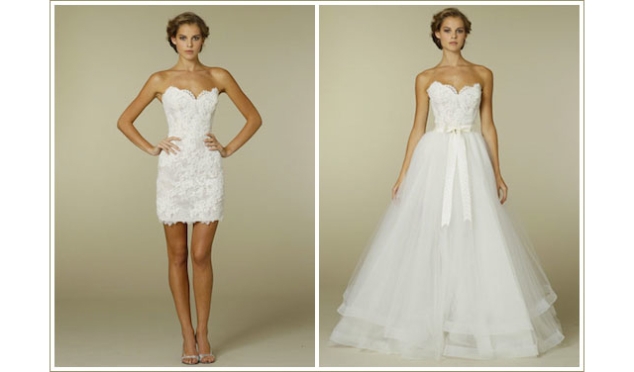 As with anything, the more an item is desired, the more options become available. When my daughter, Maggie, was married two years ago, the choices for a 2 in 1 weren't as plentiful as when my oldest was married last year. Kathleen had no desire for a "convertible dress" but Maggie's head was turned by one.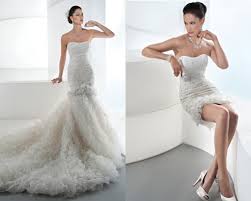 There was one particular gown that she was drawn to, in fact we went to see it a couple of times. It had a very slim silhouette with appliqués, and an off the shoulder neckline, that looks amazing with the best strapless bra that will allow her to wear this dress. Lovely, just beautiful, but not quite proper for a young woman, an ingenue if you will, in a church wedding. But wait… it had an exquisite filmy glossier overskirt for the ceremony. I never would have believed that they were separates if I hadn't seen it removed myself.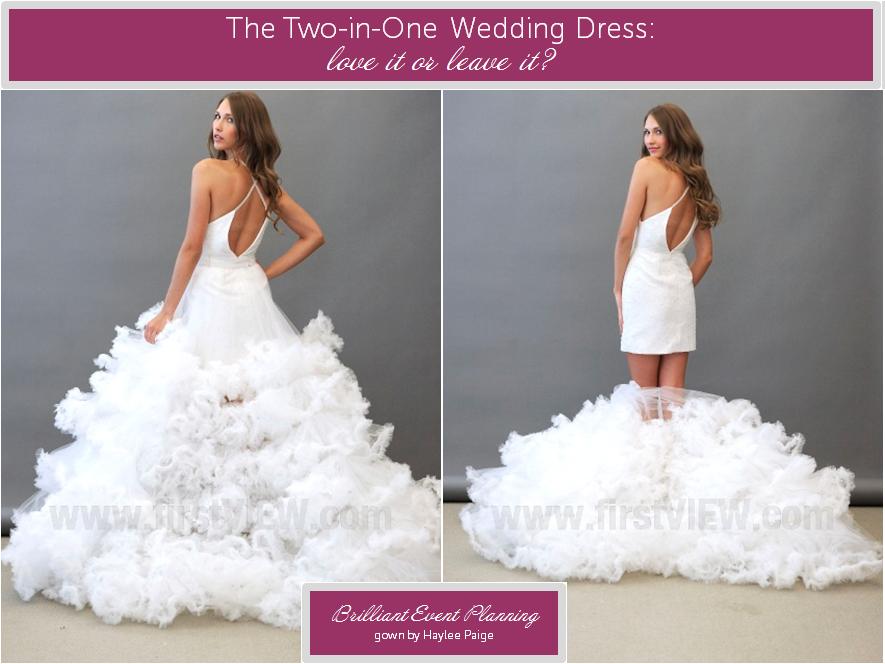 Both combinations looked gorgeous separately and as one. It's definitely something for a bride to consider. I have seen similar dresses to these in a Chicago wedding boutique I visited a few weeks ago. They were stunning!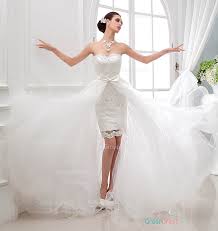 The dress above is my favorite of these photos. I adore the full, delicateness of the "skirt" AND the edginess of the cocktail type dress. Because, hey, you want to move, dance and have a good time at your reception, don't you?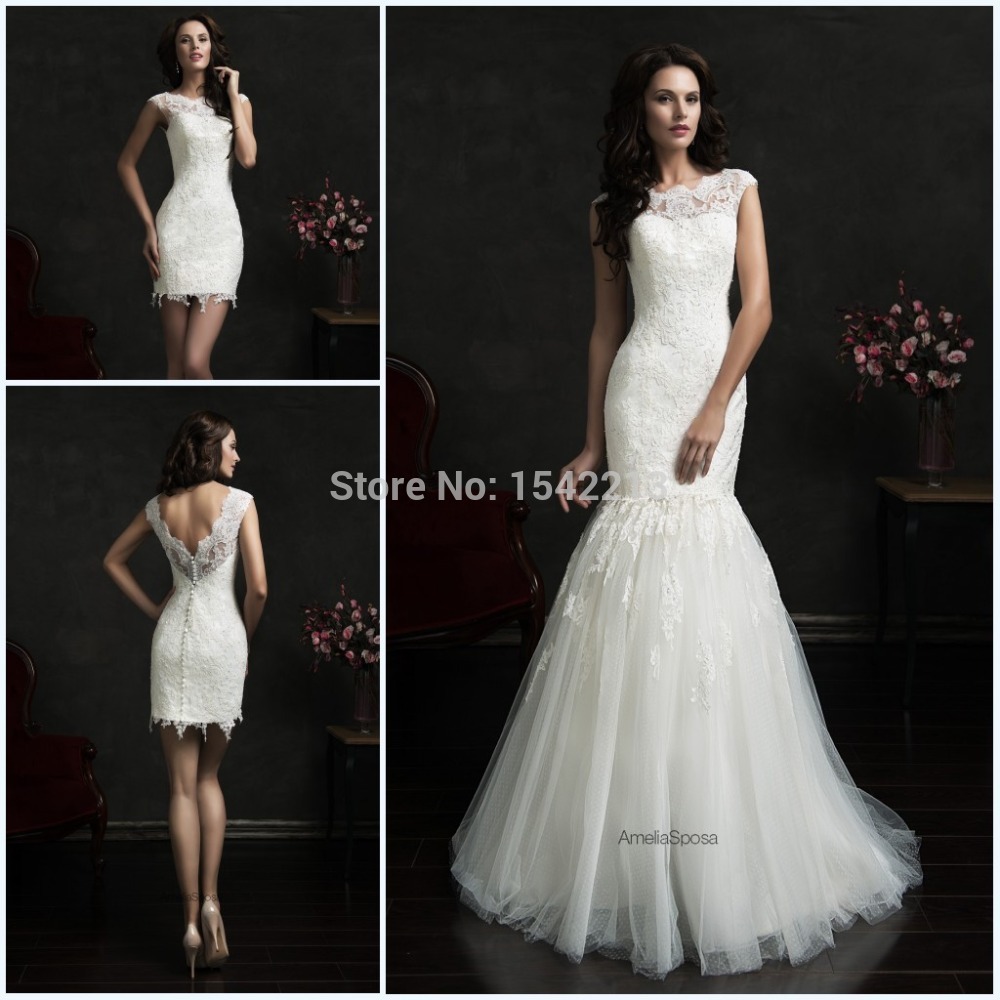 bridal-gowns-pics.blogspot.com
Feeling a little edgy? Maybe you may wish to choose a gown like the one below. Still bridal, but with the lovely pale shade of just a hint of color. And the convertible dress really does look like two different gowns. Maybe the key to the perfect gown is white on top, and color beneath for the reception??