Rustic Centerpieces …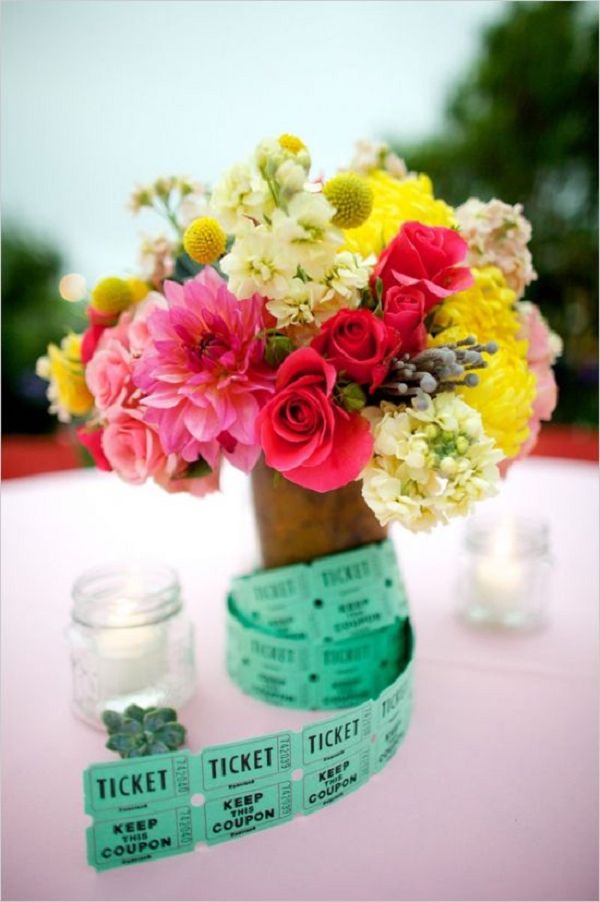 We all know that rustic is 'in' for weddings.  I think it's a combination of a sense of fun, ease for wedding guests, and a sensitivity to wedding costs.  If you go with a rustic theme for your wedding, many DIY options are open to you.  First and foremost, are the flowers.   The are most often a wedding's main decoration, and care should be given to ensure they fit your style and theme.  The first photo is a gorgeous bouquet and it appears that some sort of game is part of the arrangement.  Ooohh…I love the opportunity to win something.  Everyone does — this is a fantastic idea. It really doesn't matter what the prize is… people like to win!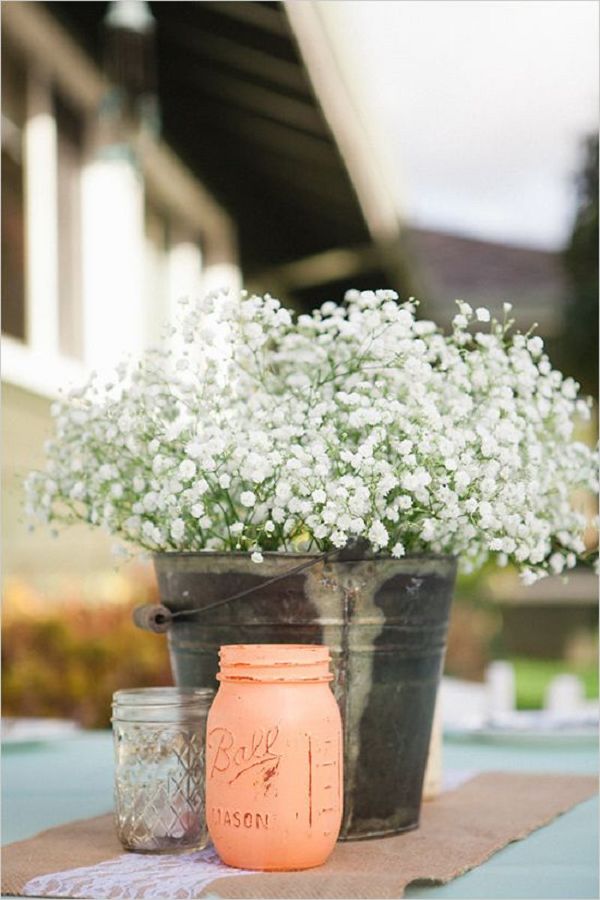 And to be beautiful, you don't have to spend a lot, as evidenced by the arrangement above.  It mixes the delicacy of the baby's breath with the sturdy comments of the mason jar and canning jar.  Perfect.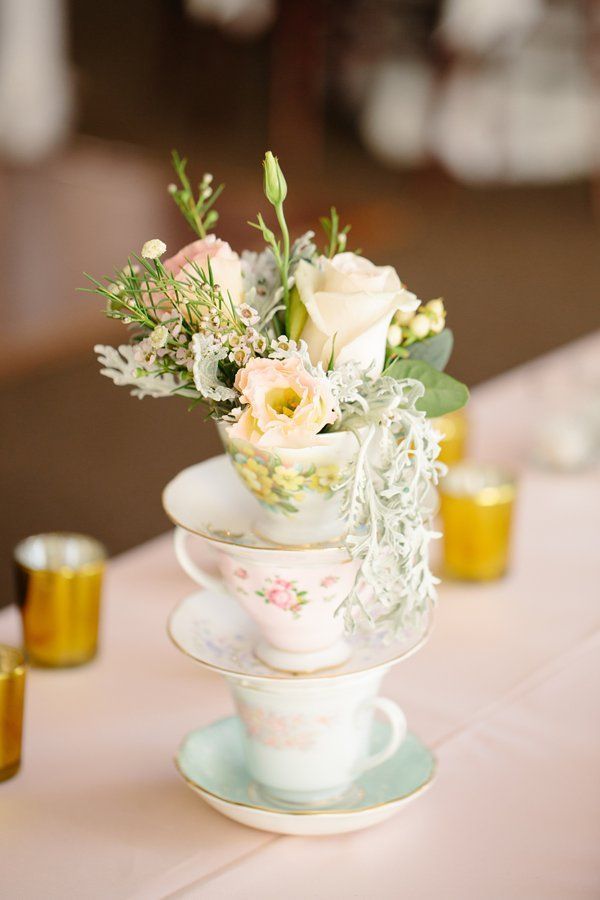 The teacup arrangement would work for a rustic wedding OR a bridal shower.  I am very partial to teapots AND cups…  🙂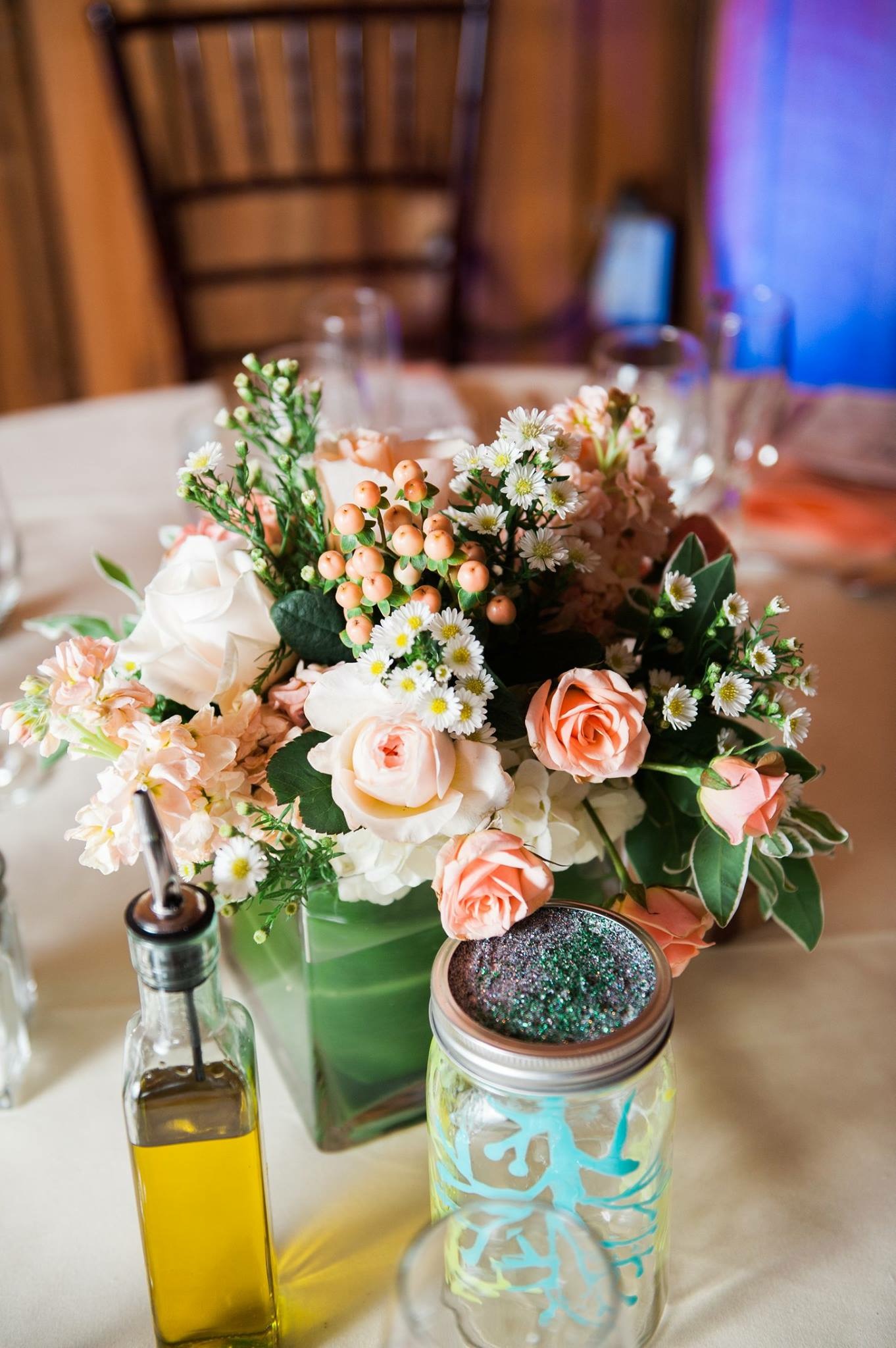 Above is a centerpiece decoration from my oldest daughter, KK's, wedding.  The centerpieces were professionally made, courtesy of the mother of the groom, but KK and her husband, Tyler, made the glow jars.  And the bottle of EVO, which accompanied our meal… just a nice addition.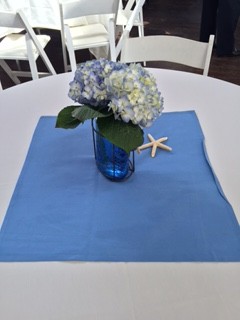 And in the final photo, an arrangement from a summer family wedding.  They were perfect and created by the bride's sister.  I'm sure a florist couldn't have done better…
Photos #1, #2, #3 Deerpearlflowers.com
Photo #4 Hannah Colt
Photo #6  Mary P Karnes